Summer Externships for Educators
The STEM Action Center, in partnership with the Workforce Development Council, is providing K-12 classroom teachers and college and career advisors the opportunity to extern with local businesses over the summer. This program will place selected externs with companies related to their area of certification and require them to complete 200 hours of on-site, experiential learning. The hours must be completed between June 1, 2022, and August 31, 2022 (days/times to be determined by the teacher and the employer). Externs will earn $5,000.00 and also professional development credit, if they so choose. The goal of the program is to give classroom teachers and college and career counselors the opportunity to expand their skill set so that they can better prepare students for life beyond high school.
Business Testimonials
"The externship program fills an important link that can help students know what "tomorrow" will look like." Brian Cronin, Senior Vice President, Strategies 360
"Her time here was very valuable to our team. Maggie did an awesome job with her work and we all learned from her in the process. We have already talked about visiting her classroom this fall!" Justin Bailey, Western States Equipment
"It was a great opportunity for Lainey to see the many diverse jobs in healthcare and get to meet with managers or at least interact with them - all skills and information she can take back to the classroom and share with her students." Roxanne Ohlund, St. Alphonsus
"I really like the [externship] program; it's the most tangible approach to communicate back to the students what life in an actual company looks like that I have ever seen." Markus Nigrin, CEO Blocksmith VR
STATUS: Closed

Schedule for Businesses
Scroll down for the interest form.

Open: January 3, 2022
Close: February 11, 2022
Notification: April 1, 2022
STATUS: Closed

Schedule for Educators
Open: January 3, 2022
Close: February 11, 2022
Notification: April 1, 2022
Contact Information

Matthew Thomsen
Business Partnership Manager
Phone: 208.488.7562
Email Matthew Thomsen
Idaho Workforce Development Council
https://wdc.idaho.gov/

John McFarlane
Externship Program Coordinator
Phone: 208-231-1466
Email John McFarlane
Idaho STEM Action Center
STEM Promo Video: House of Design in Nampa, Idaho discusses their experience with an Idaho Educator Externship
STEM Matters! Craig Peterson interviewed about his Externship with Idaho Forest Group in Northern Idaho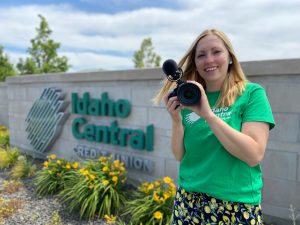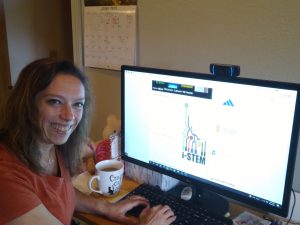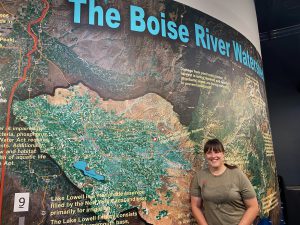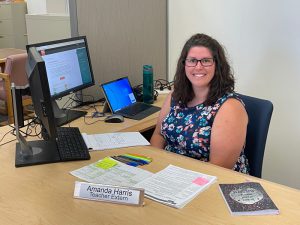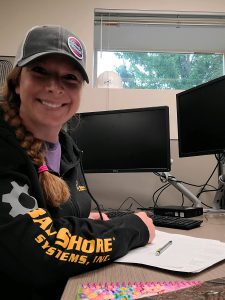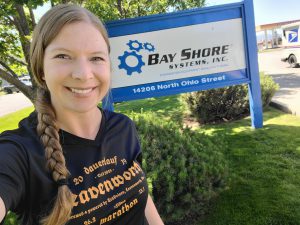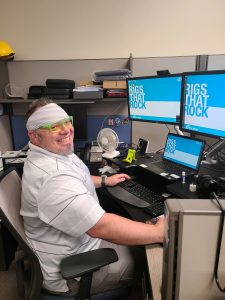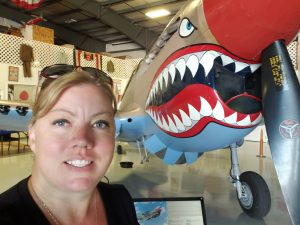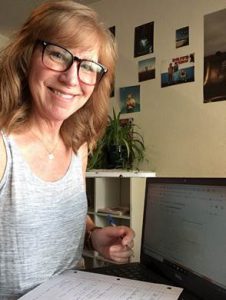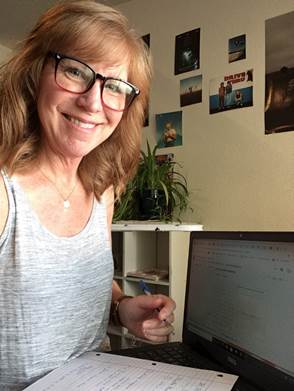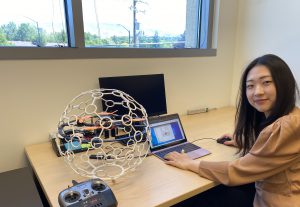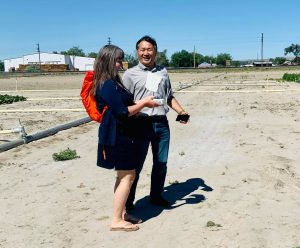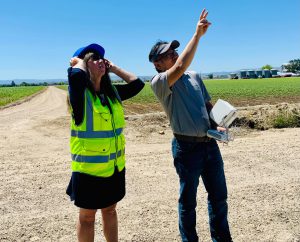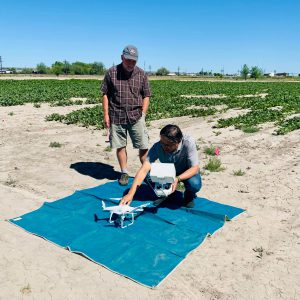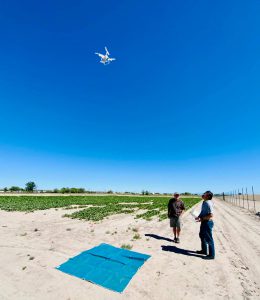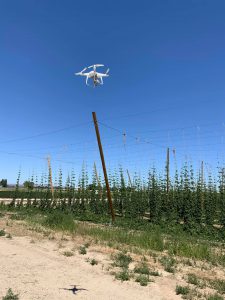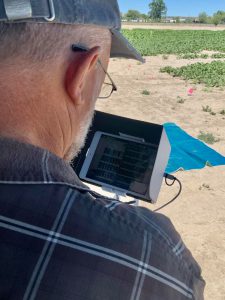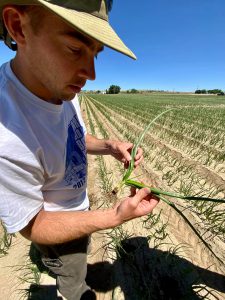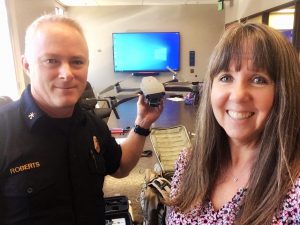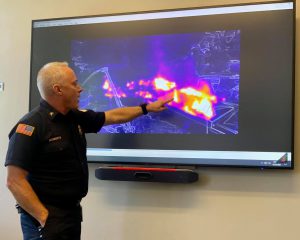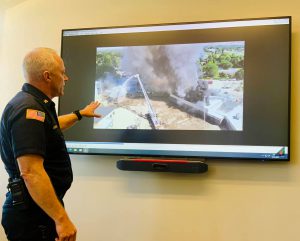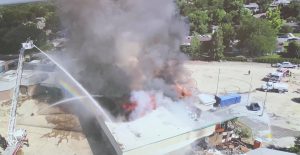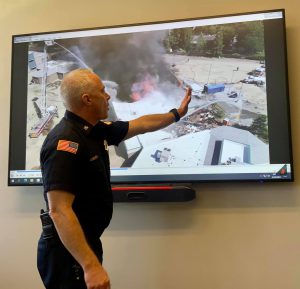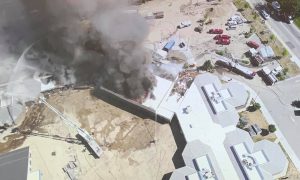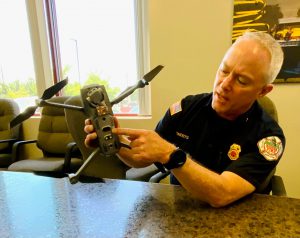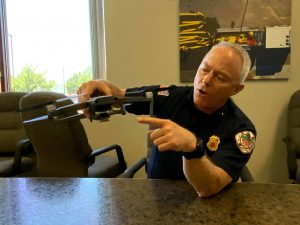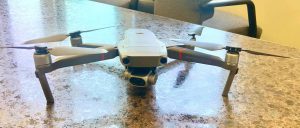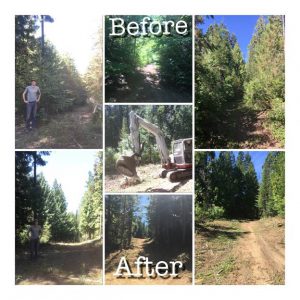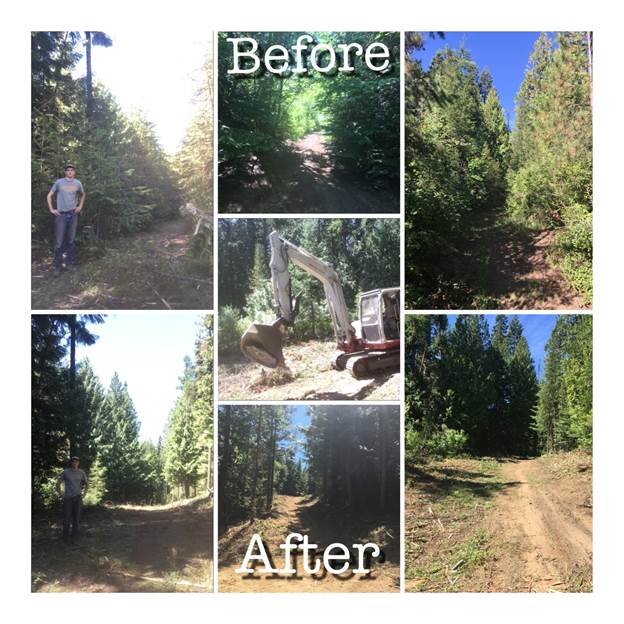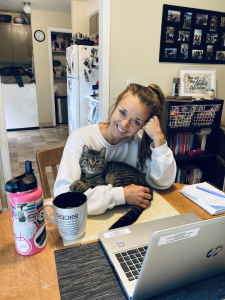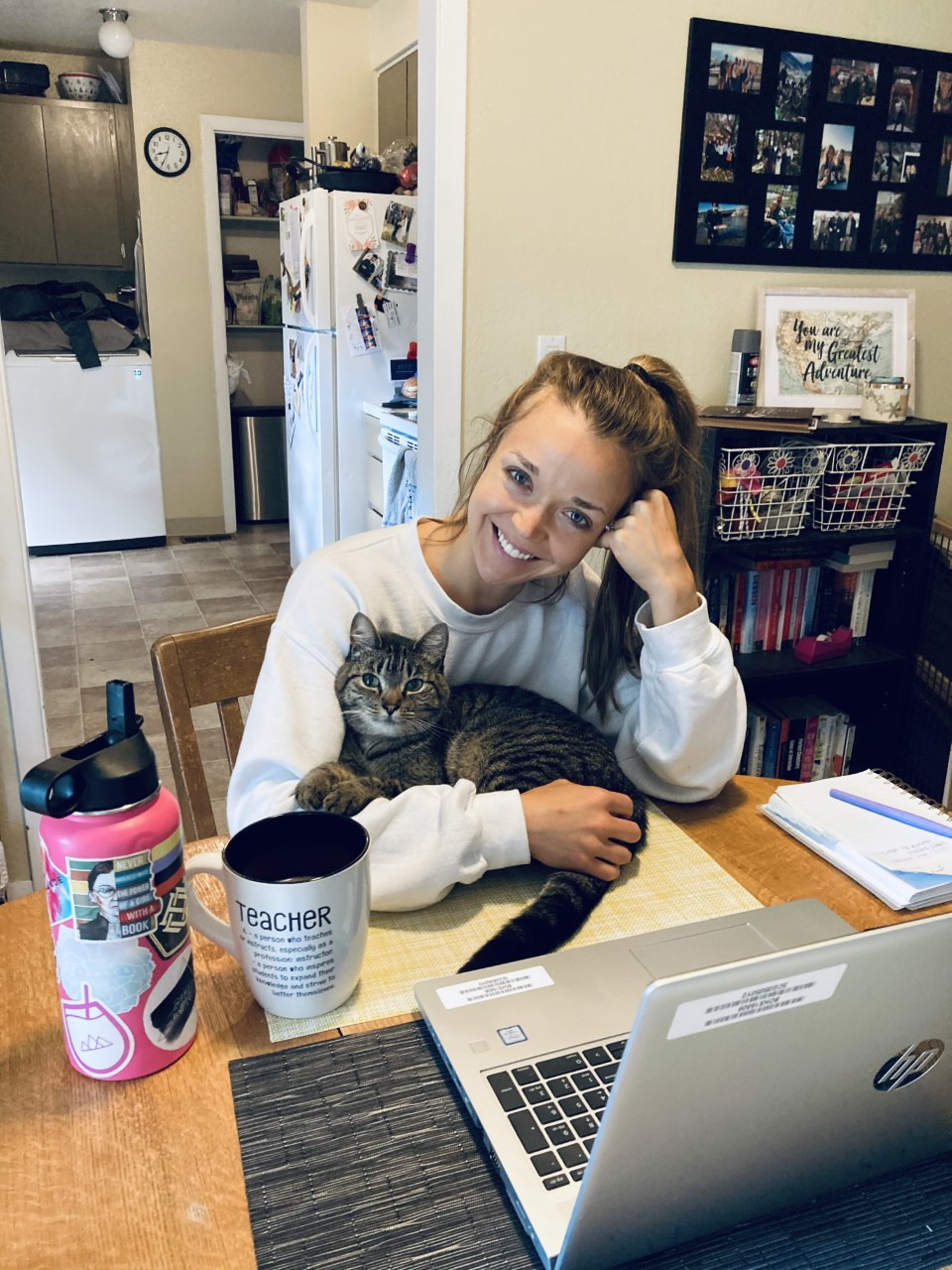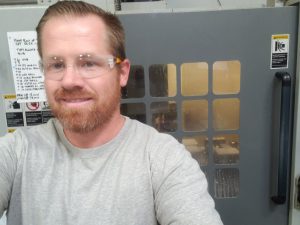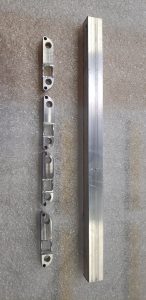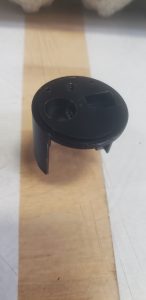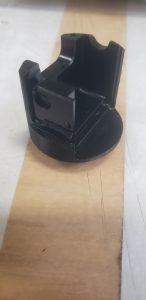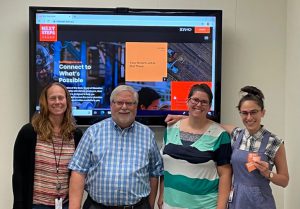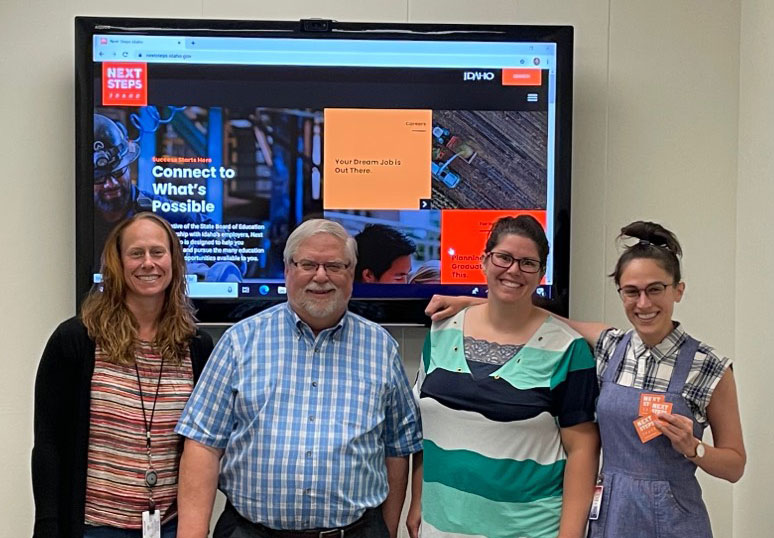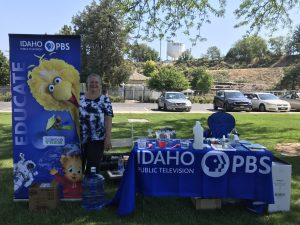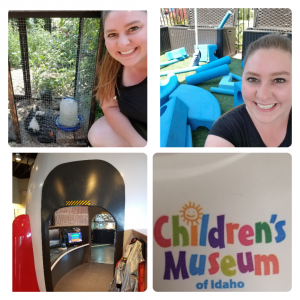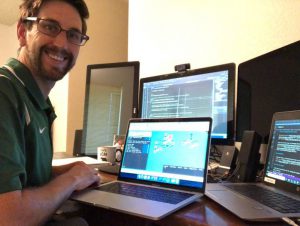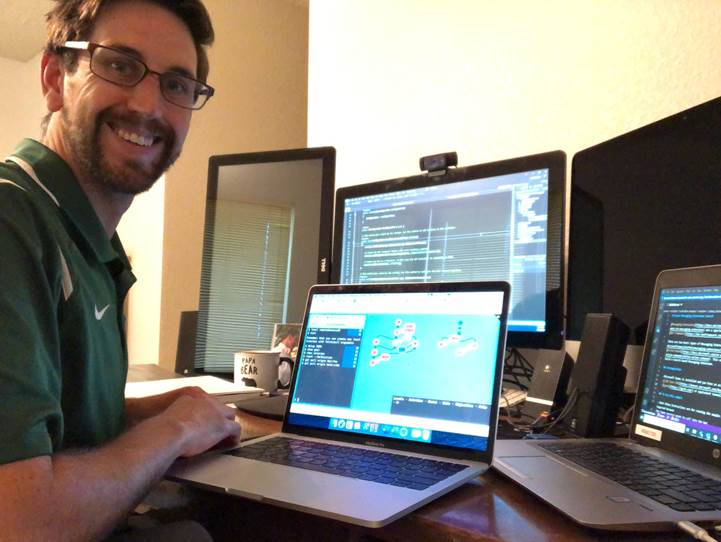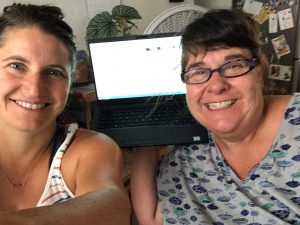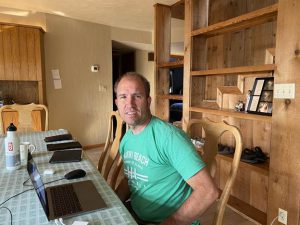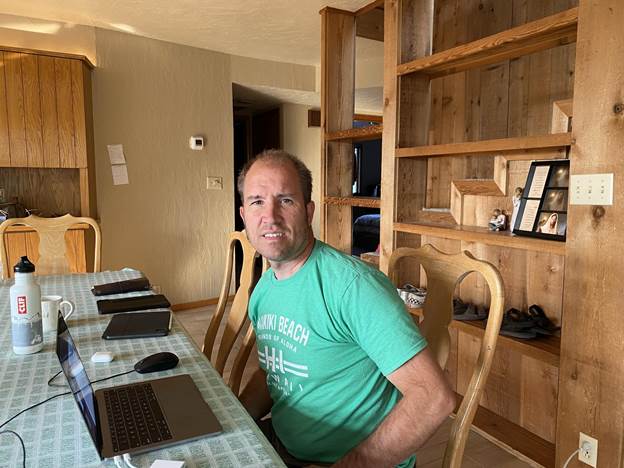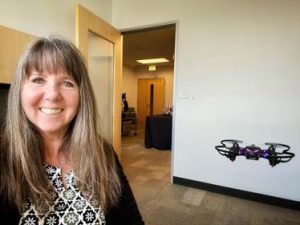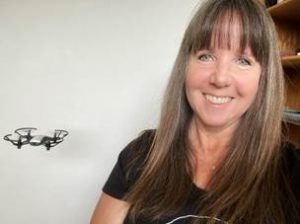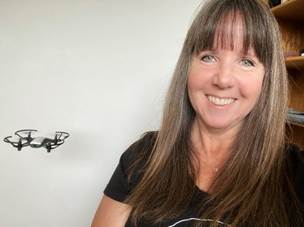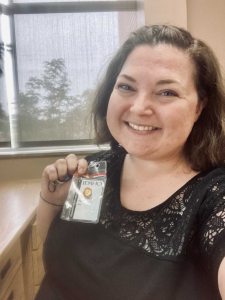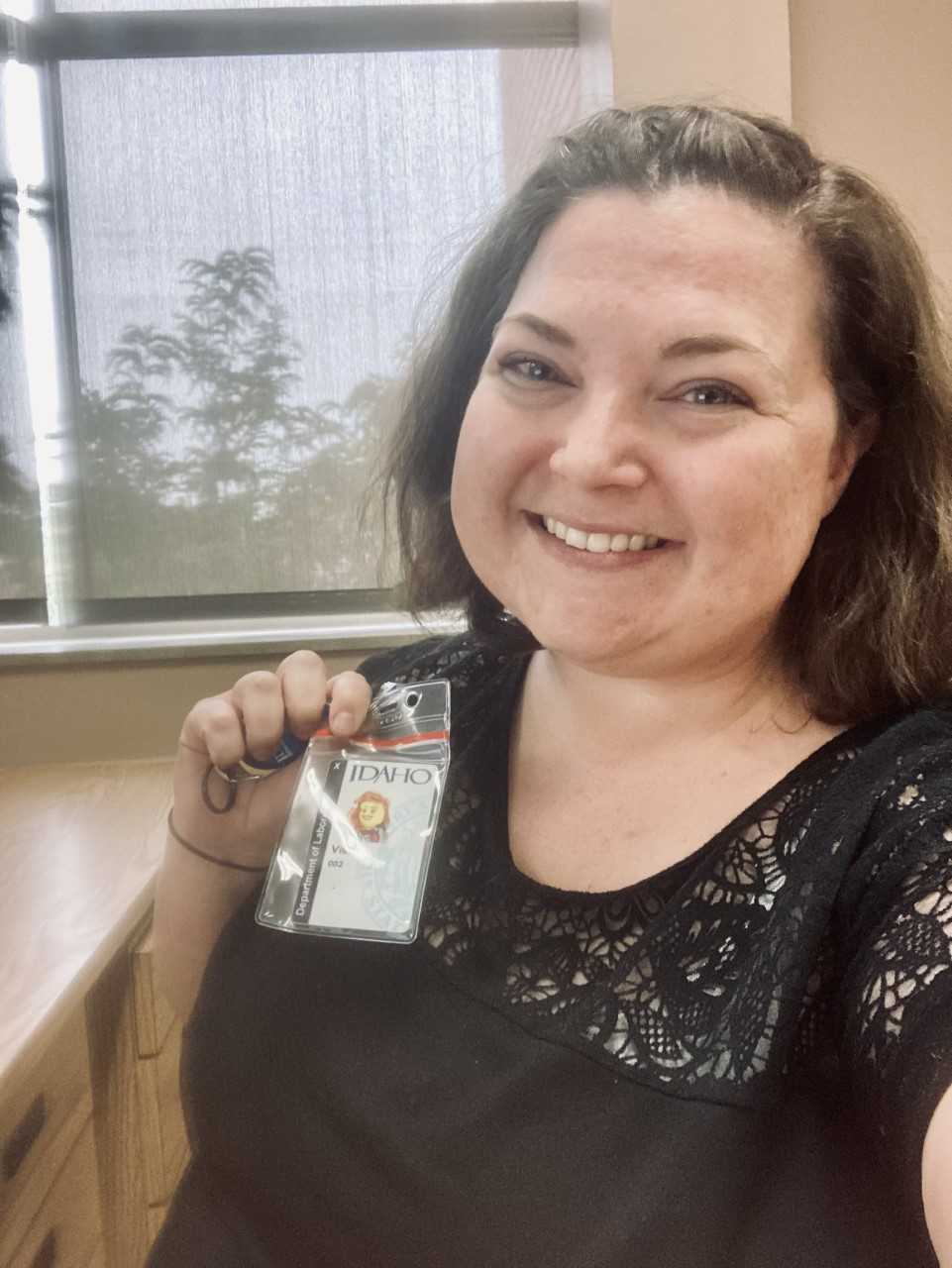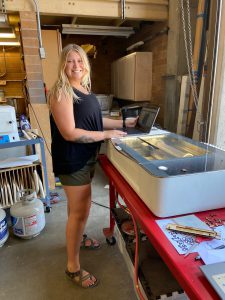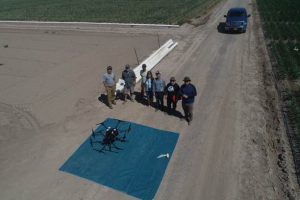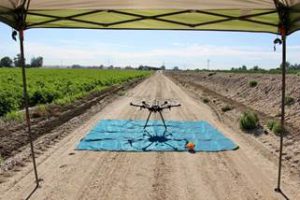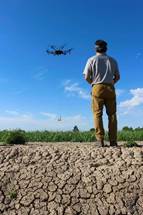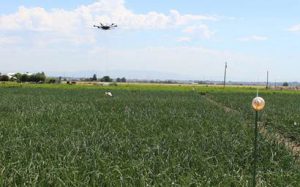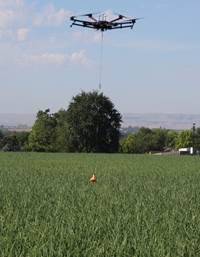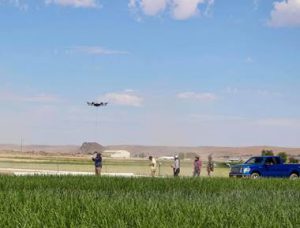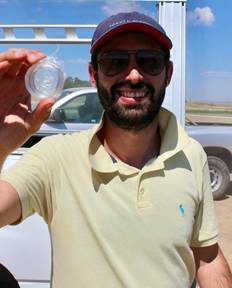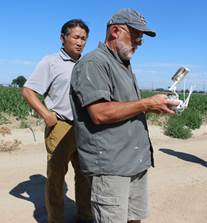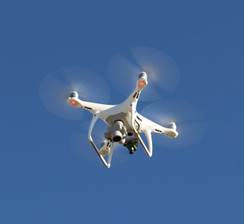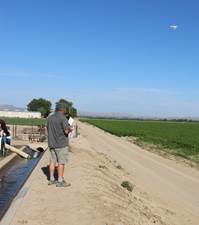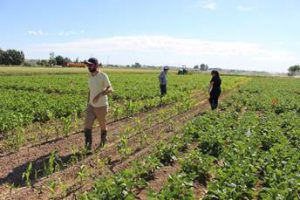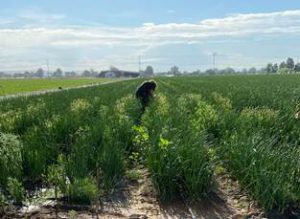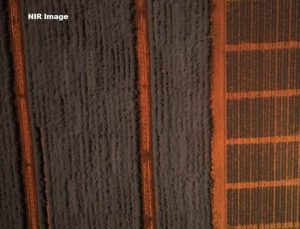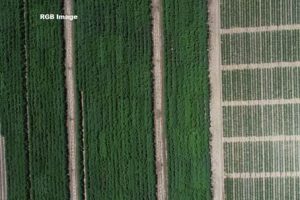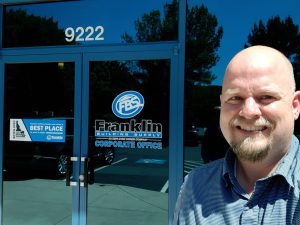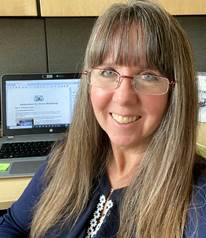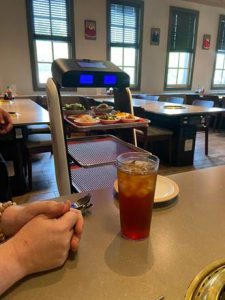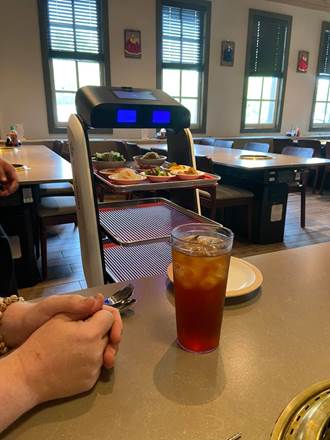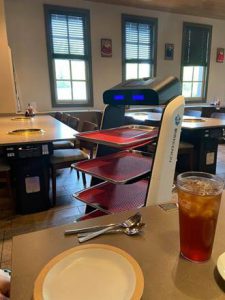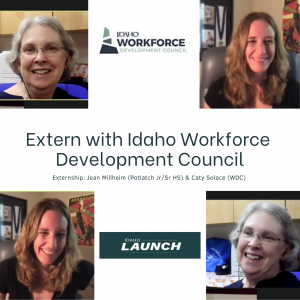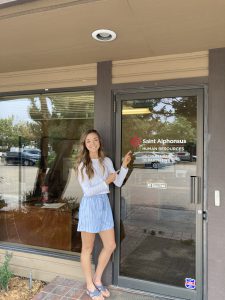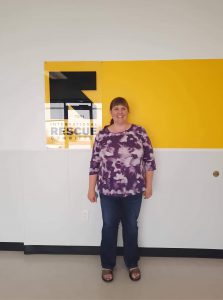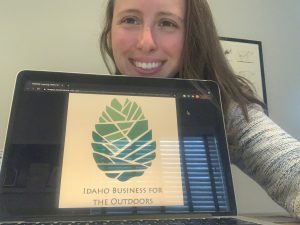 Idaho Business for Education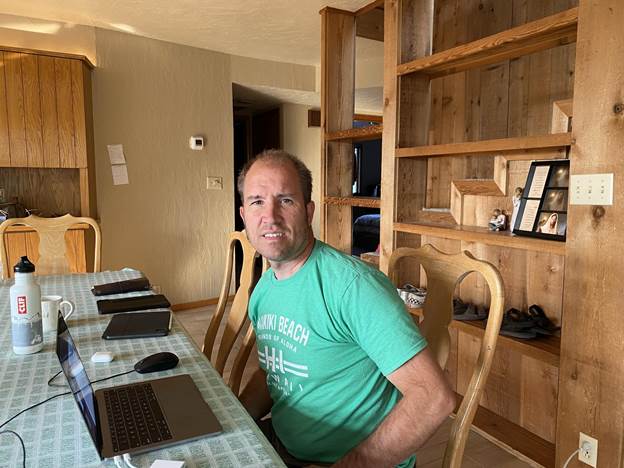 This summer I have the opportunity to work with Idaho Business for Education in order to help them extend their reach by translating their marketing materials into Spanish. Idaho Business for Education, Youth Apprenticeship Program works to connect youth 16 - 24 years old with companies offering apprenticeships while still in school. These apprenticeships lead to industry certifications as well as permanent employment, giving youth the opportunity to earn while they learn. They have noticed an opportunity to work with more students in the Latino community. My role is to translate their existing marketing materials from English to Spanish.
In my role as a document translator, I am working remotely from home. Each week I have a conference call with my immediate supervisor in order to address any issues I have encountered and to report my progress with the assigned work. I am not a professional translator by profession, I am a middle school STEM teacher. I was approached by Idaho Business for Education, Youth Apprenticeship Program this Spring due to my fluency in the Spanish language. About 20 years ago I lived in Argentina for a few years, and continue to practice my language skills at school, church, and in our community. I had no idea they would lead me to an experience like this.
In order to complete the translation process, I have been using several technological tools to assist me. There are a variety of services that can translate a document between a variety of languages. When working with any particular document, I utilize four different automated translation services. I have not found any one service to be perfect on its own. There are many problems that arise in automated translation, such as too literal wording, punctuation, and capitalization errors. Once an initial translation is generated, I then go through the document line by line in order to improve the flow of the sentiment and look for other, small errors. It is quite tedious work that requires a focus on the details. All of the documents I am working with are accessed through Dropbox, which has an integration with Word for the web.
I have been very impressed with how well the process has been going to complete the translation process by using this combination of online tools. As I have worked through these documents, I have learned more about Idaho Business for Education, Youth Apprenticeship Program, and the tools which they provide to students, educators, and employers in order to connect students with work-based learning opportunities. I hope that the materials produced as a result of this teacher externship will be useful, and will help extend the reach of the Youth Apprenticeship Program in Idaho.
Idaho STEM AC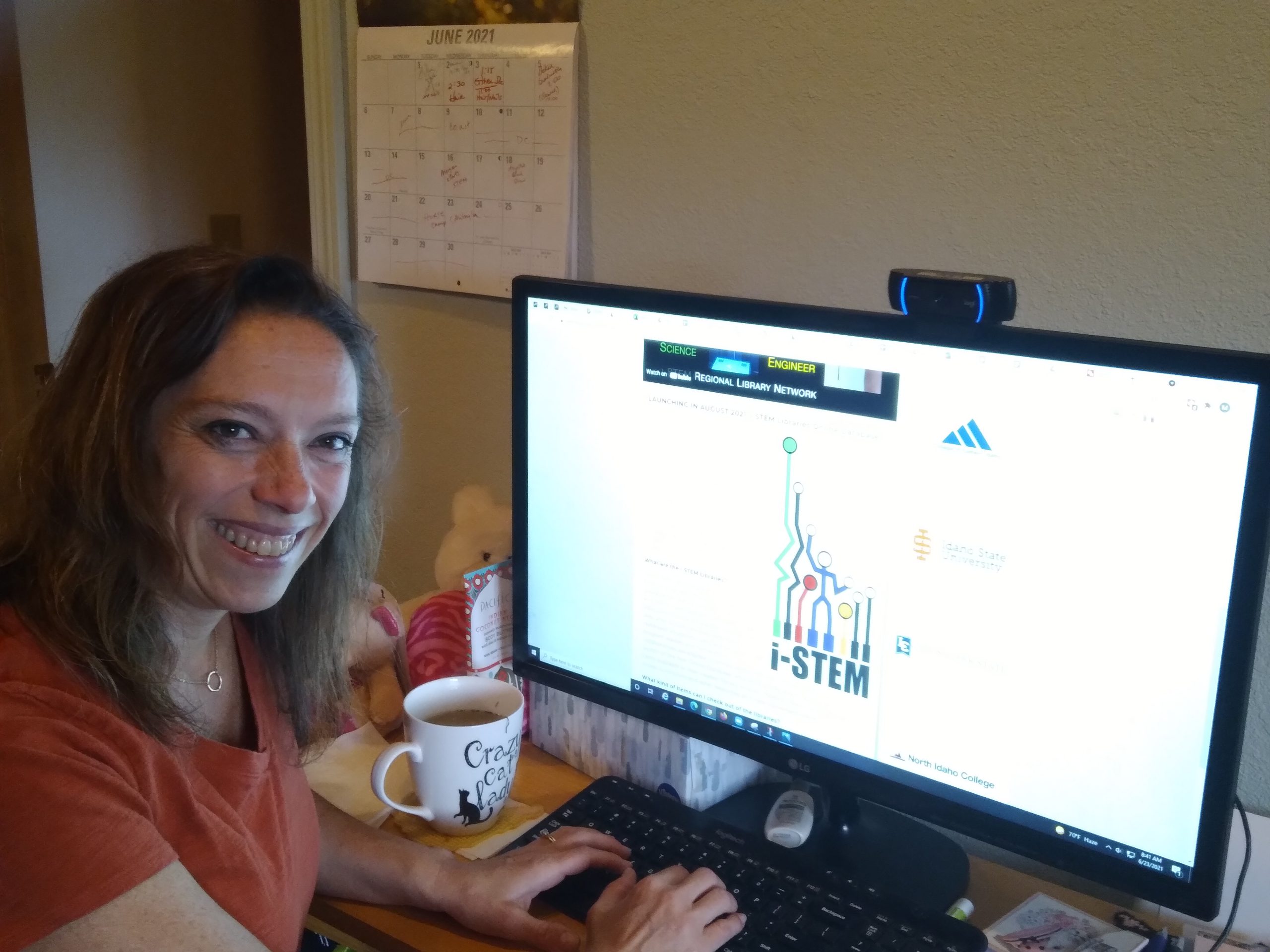 I have the privilege of being an extern at the STEM Action Center. The STEM Action Center is focused on creating opportunities for educators, students, and families to be involved in Science, Technology, Engineering and Math activities. As a 5th grade teacher, it has been exciting for me to see some of the behind the scenes that goes into creating these opportunities. One of those opportunities is the i-STEM conference that is offered to educators. I was a facilitator for a small break-out session during this year's i-STEM virtual conference. It was so amazing to be able to connect with other educators, share ideas, and encourage one another as we work with our students in STEM fields during the school year.
My newest project is related to the i-STEM Library Online Database. This library lists all the equipment, tools, and science kits that are available to check out from six different regional libraries in Idaho. Within the database, I have been assigned to find educator resources to pair with each specific item. I am passionate about delivering high quality lessons to my students, so, I am really enjoying being able to look for lesson plans, videos, and activities that would coincide with the use of the i-STEM library item, to create a robust learning opportunity for educator selection. I am enjoying the opportunity that this externship is providing me within the STEM Action Center.
Workforce Development Council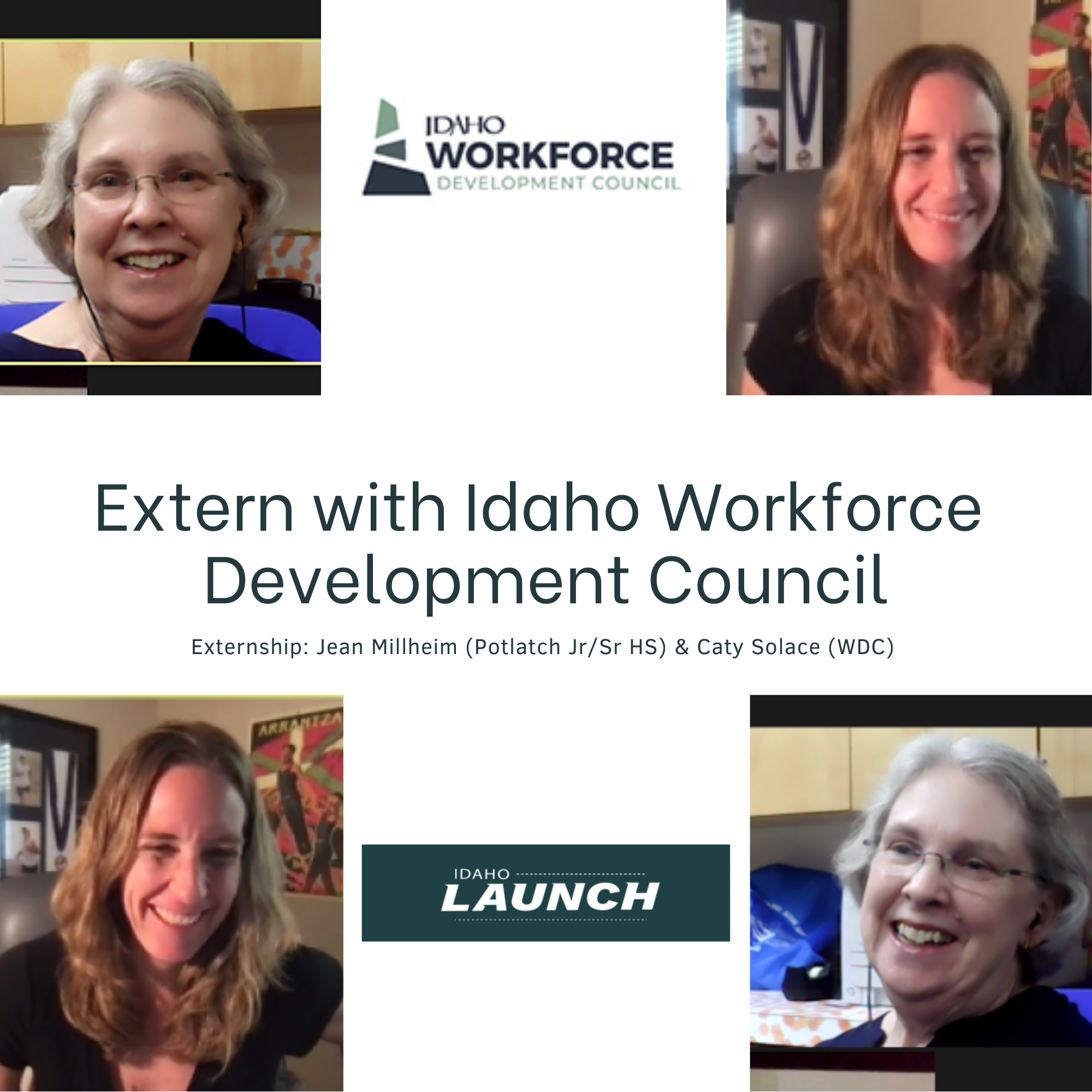 The training wheels come off. I am Jean Millheim working on projects for the Boise-based Idaho Workforce Development Council (WDC). My mentor, Caty Solace, has helped me to learn so much!
After attending many of the Workforce Development meetings virtually and working intently with the Idaho Launch data*, I was pleasantly surprised to realize that I had become an advocate.
In a Zoom meeting (no relation to my Externship), one of the participants shared that they were not able to find or retain younger employees they consider ideal for the growth of their industry. I happened to know from my Externship that Idaho WDC is currently seeking industry partners for the development of registered apprenticeship programs.
This manufacturing and construction business was unaware of these programs.
I reached out to the team at WDC and was immediately introduced to our North Idaho Business Development and Program Manager, Christina Feliciano. She is in charge of registered apprenticeship** programs and happens to be located in the same city as this business's plant.
I enjoyed a conversation with Christina as the person who would know how to serve this business and also as a valuable new contact for me. She even offered to travel to my school to meet my principal and those of us interested in facilitating apprenticeship programs for our students!
In the meantime, there is an apprenticeship program at NIC that may fit this industry's needs to a T.
Both parties were eager to meet. The industry HR manager was searching for this type of connection and Idaho Business Development was actively pursuing industry partners. Win-win.
I felt I was cruising for the first time without the training wheels because I connected two people who wanted to dialogue about these opportunities -- to their mutual benefit.
**https://idahobe.org/youth-apprenticeship/  and https://www.labor.idaho.gov/dnn/Job-Seekers/On-the-Job-Training/Apprenticeships
Boise Watershed (City of Boise)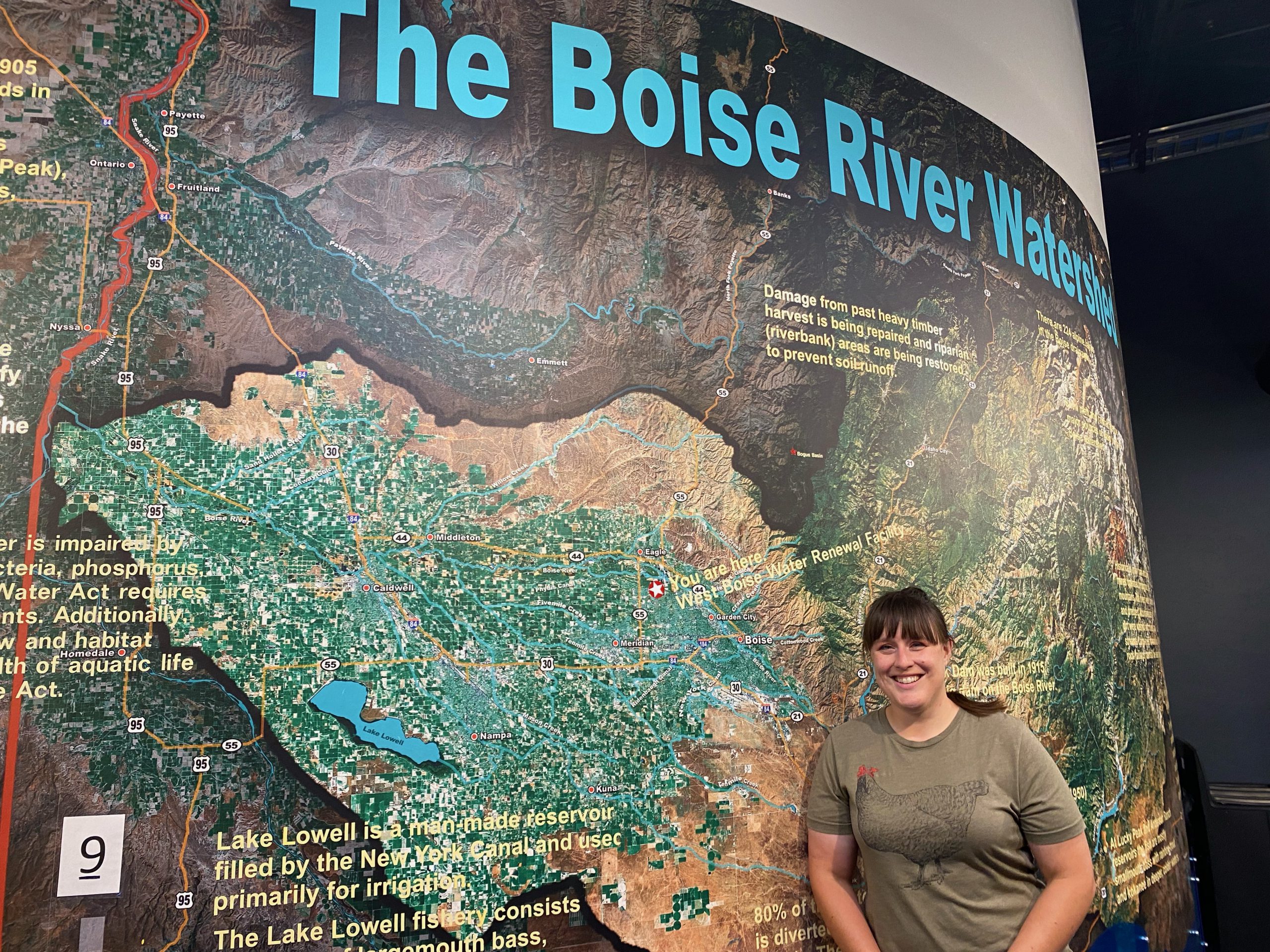 My experience at the Boise WaterShed has been a wonderful experience. Cindy Busche and the Watershed staff have been very friendly and accommodating. I instantly became a part of the team. Cindy introduced me to city employees in STEM fields, so I could get an idea of their career paths. I wanted to focus on careers that didn't need college degrees so I could let my students know about the many paths to a career. I was given the awesome opportunity to tour the Water Renewal Facility and the Water Quality Lab. Both of these tours were very educational.   I was also able to attend teacher workshops with Project Wet, Project Learning Tree, as well as Master Water Stewards. Both of these workshops were engaging and gave me many activities to fit into my fifth grade classroom. While on site I have been able to greet community members and teach several lessons to daycares and school groups. I have learned so much about water renewal and nature. I appreciate and am very grateful for the opportunity to work with the WaterShed staff!
Idaho Public Television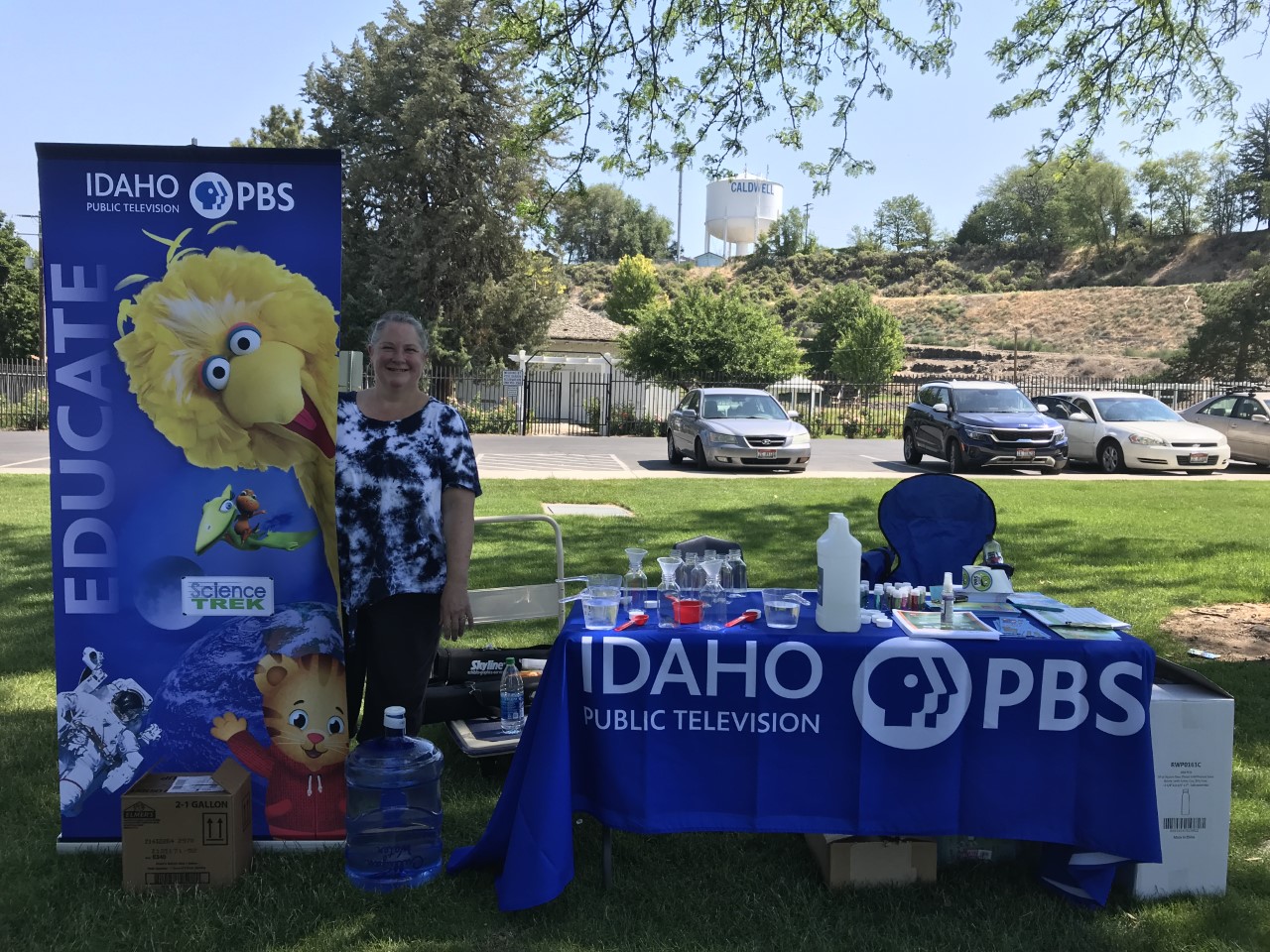 Lynnea Shafter
Barbara Morgan STEM Academy
Idaho Public Television Summer Externship 2021
Production shoots, community outreach and Facebook parental post development have been my amazing introduction into world of Idaho Public Television. That voice we all hear on Outdoor Idaho from Bruce Reichert was talking with me on our trip to Buhl to interview Bruce Newcomb former Speaker of the House and Celia Gould the Director of the Department of Agriculture. It was surreal when it's a voice I've listened to on tv for so long and I learned so much about the farming and ranching industry in Idaho that I immediately began to plan a PBL for my 5th graders around the industry. And while I knew IPTV has a lot to offer my students online I definitely did not realize how much outreach they do at community events, for teacher training/support and for families. This month I'll be going to Book & a Bite activities in Caldwell where they set up a booth with other organizations to provide activities to kids in the local park and creating Facebook posts to give families support information and activities to do with their children focused on the month's PBS video selection. It's been a great introduction to IPTV and I look forward to all the learning and events to come.
Warhawk Air Museum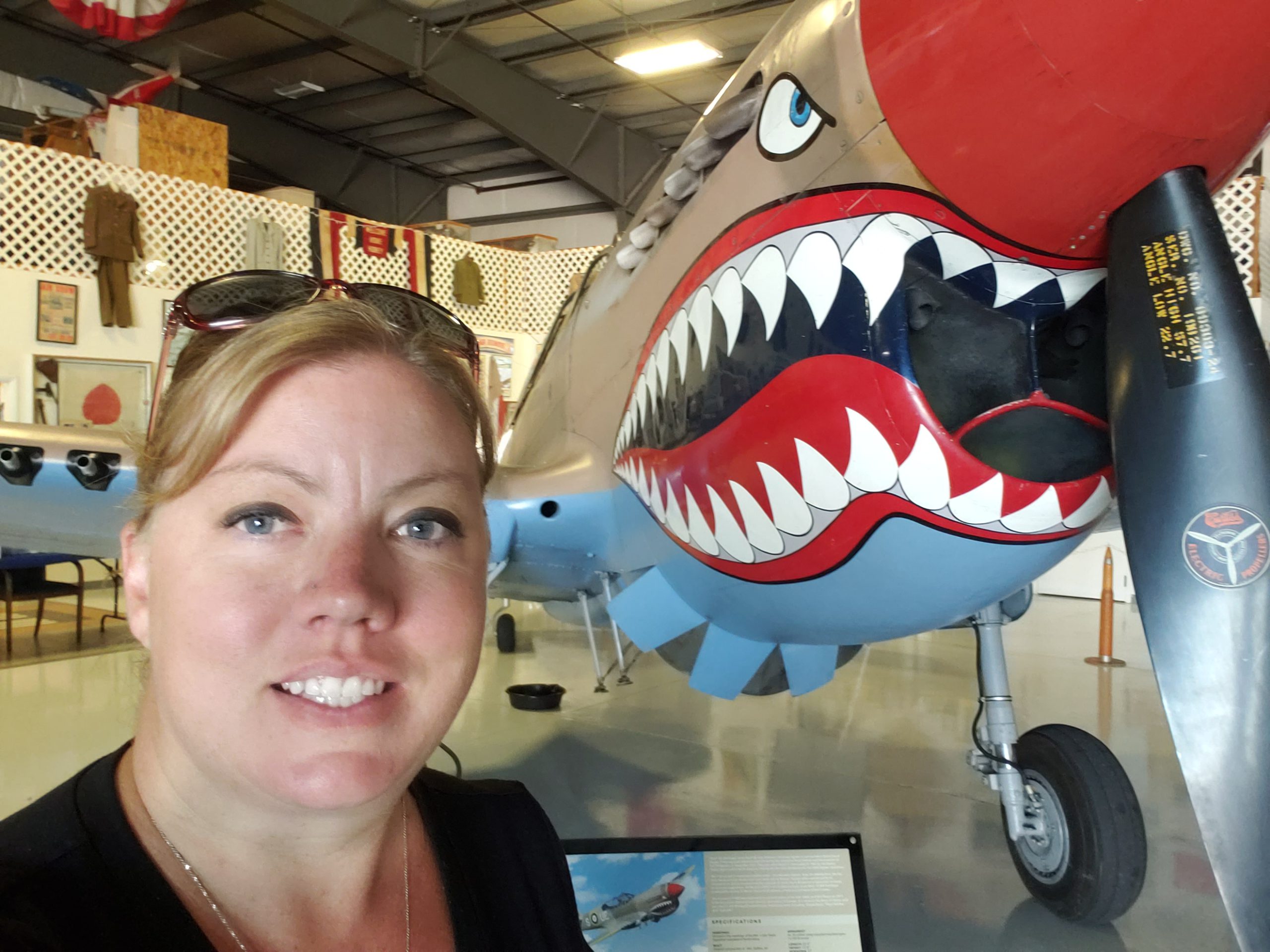 It has been another great summer working in the STEM Action Center externship program. This summer, I am working with the Warhawk Air Museum. In the first three weeks of working with Warhawk I toured the museum, met many veteran volunteers, developed two camp units, and taught three groups of camps, at the museum.  I have spent most of my time developing curriculum and materials for a communications camp and forces of flight camp.  Each camp teaches students about the topic while utilizing artifacts found in the museum. In the next two weeks left with the program I will develop a third camp for the museum and teach 1-2 camps per week. I have learned so much about the history of the museum, the artifacts, and "the price of freedom".
Idaho Drone League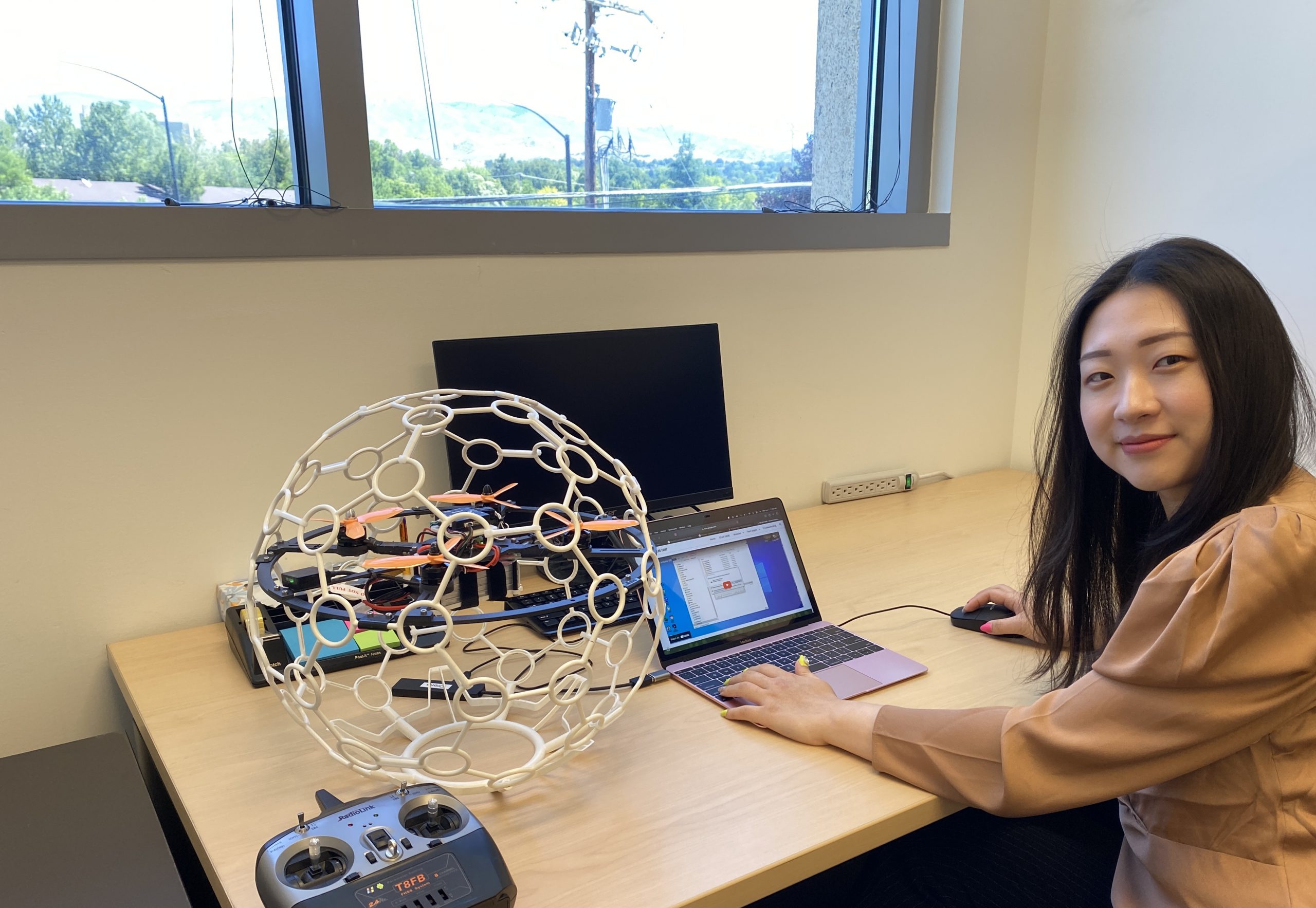 I have been working with Dr. Ryu, the founder of the idrone (Idaho Drone League) program. Dr. Ryu has been helping me create drone-based lesson plans and projects that aligns with the high school Earth Science curriculum. For example, I designed a hands-on project in which students design a solution to a real-world, water pollution problem using UAS (Unmanned Aerial Systems) or drone technology. During this project, students implement the Engineering Design Process in five different steps: 1) Define a Problem, 2) Brainstorm Solutions, 3) Design Solution, 4) Test & Improve, and 5) Share Results. Students are expected to choose a personally relevant problem that includes issues of social and global significance, then compare the potential of different solutions. This involves research skills, creativity, and critical thinking, as I also plan to print or develop the 3D models of students' prototypes.
As I'm developing curricula and researching best practices related to drone education, I intend to integrate this experience with instructional planning for my own classes. With the help of Dr. Ryu, I would like to become a near-expert in drones in order to facilitate hands-on learning for our high school students. My ultimate goal is to test and modify the lessons that I've created, so that Dr. Ryu and I can eventually share these resources with other secondary educators who may be interested in implementing drone technology for an improved STEM teaching and learning experience.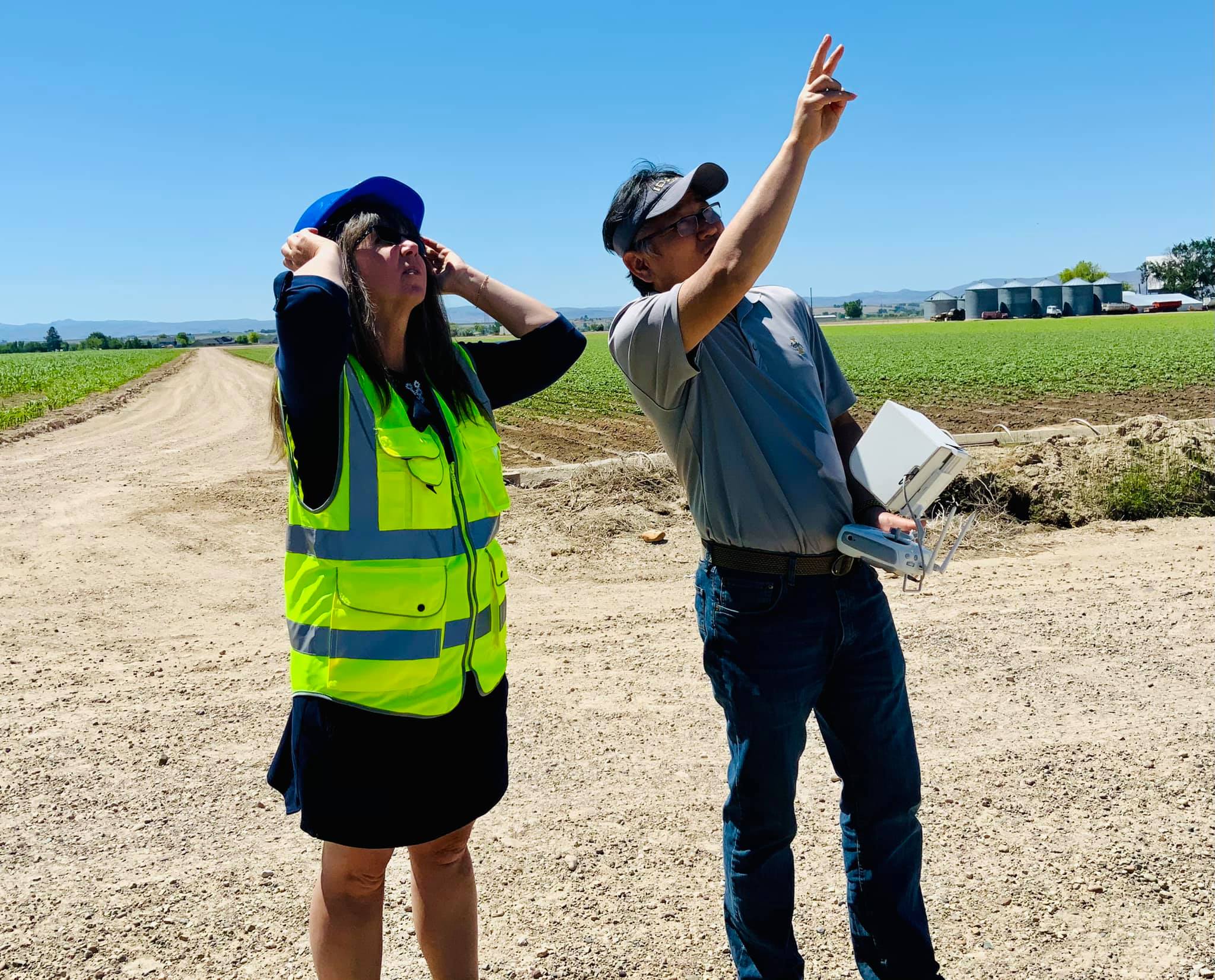 It's been a fun first week! My favorite thing was going out into the field and getting to see how drone technology is used in agriculture. The pieces are starting to come together from what I learned at drone camp at the start of April. Drones can be run on a program out in the field which eliminates human error and is more safe and exact. You can also override a running program to manually lower the height or land if needed. I observed a drone flying over two different fields of crops taking photos at predetermined intervals. When the program is complete, the drone automatically lands and turns off. The batteries don't last more than 20 minutes and some programs take longer than that to run. When the drone senses a low battery, it automatically returns to the launch spot. After a fresh battery is inserted, the drone will resume the pattern where it left off. During the drone camp, I didn't understand the role of learning programming if you use commercial software to fly the drone. Now I understand that you need both programmed runs and manual operation in this type of application.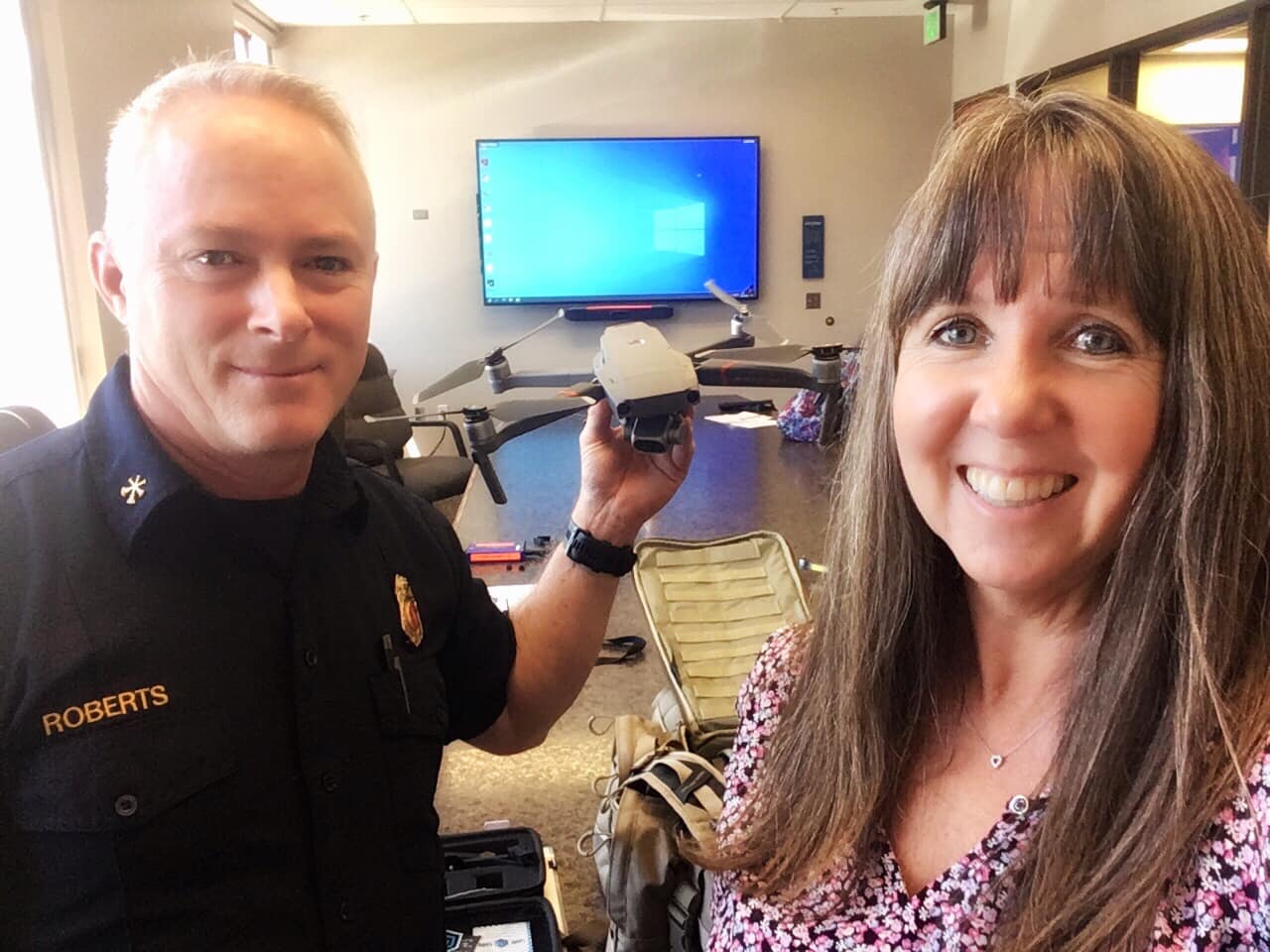 This week, I'm continuing to work on writing curriculum for putting on a drone camp for teachers that includes step by step instructions and lesson plans for running a drone camp. I'll need to request a grant to fund the camp at my school and will focus on that part next week.
I've been reaching out to local business leaders regarding their drone use to find interesting guest speakers who could come to my school and connect learning with real world applications. I had in person interviews with Jim Bolen who owns Play of Light Photographics and Chief Paul Roberts who is in charge of operations for the Boise Fire Department. Both use DJI Mavic drones which are made in China and have agreed to come out to my school next year for a presentation to students.
Here Chief Roberts is showing me the difference between the visual camera and the infrared camera which film simultaneously on their drone. The infrared camera helps them see through the smoke to find hot spots. He said there's real time emergency value with the footage from the drones as well as using it for training and reconnaissance.
I've discovered that there's an issue with Chinese made drones. In January 2020, David Bernhardt, who is Secretary for the Department of Interior, issued a ban grounding its fleet of Chinese made drones for non-emergency use by federal agencies. The order arose from cybersecurity concerns. When I reached out to BLM in Boise, they told me that due to the ban, they have suspended their drone program for now. I had a phone interview with Mike Spengler of Idaho Power and he said they also had concerns about Chinese made drones and therefore are using drones made by a US company called Skydio. There's something called the Blue sUAS list which has names of drone makers approved and vetted by the government for safe use in the United States.
According to self-proclaimed "Drone Girl" Sally French, she says the US ban has had little effect on the DJI's world market share which is still around 70%. To put that in perspective, French says Apple's iphone (which is so common in the United States) only holds 23.4% share of the world's smartphone market. You may be wondering how DJI has such a huge presence on the world market. From the drone professionals I've interviewed this week, they tell me it's the price point and ease of use. Jim Bolen told me you can quickly and easily change out the camera when out working in the field. He uses the DJI Mavic 2 Pro. Chief Paul Roberts says the fire department has 5 DJI Mavic 2 Enterprise drones and said you can't beat the ease of use and price. Mike Spengler says that the US is currently the world leader in military drones. He believes that non-military use of drones hasn't been a priority here but he believes in the future that the US companies will be able to catch up with quality and price of commercially available drones.
Dr. Ryu has recommended that I do further research on privacy issues surrounding drone use as well as finding out more from the Department of Interior about the drone ban.
https://www.npr.org/2020/01/29/800890201/interior-department-grounds-all-of-its-drones-citing-cybersecurity-other-concern
https://www.thedronegirl.com/2021/03/15/djis-market-share-2020/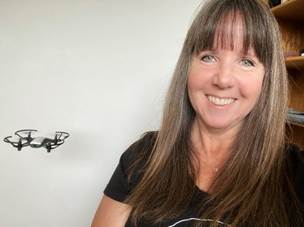 This week was about coding. I did some coding during the iDrone camp back in April but didn't feel that I really understood what I was doing at that time. I went back to the online modules from iDrone camp and watched them again. Then I began playing around with the coding in Arduino and Scratch. I wrote a lesson in Arduino modifying what we did at the camp for use at my school using some of the same coding but then adding in time during each task when students will make changes to create their code and implement them to see how the drone responds. At the end, I added group work where students will work in small groups and then present their modifications to the group and explain what they did.
Dr. Ryu wanted me to compare his drone from the workshop with the CoDrone and the Tello. He had purchased a CoDrone Pro and so I put it together and created code in Blockly. The photos below show the drone running the code with the code beside it. Blockly is Robolink's version of Scratch. The CoDrone had a lot of drift to it even after being calibrated which was a downside. On the upside, I could easily see the appeal to kids with the overall look of the drone, the ease of coding, and the programmable lights. I would just worry about safety with students using these indoors. I would definitely recommend a gym or other large space rather than the classroom with all of its furniture.
I happened to own a Tello drone which I had purchased for my kids last year but hadn't used much. I wanted to research the programmable side to it. Tello can only be programmed using Scratch. Below is sample code with a photo of the drone running the program which I am controlling with my keyboard. Like Blockly, it's very easy to use. The Tello does much better at following the commands without drifting and also had gentler landings. I found there's another model called the Tello EDU which has even greater programming capabilities. Tello stands out when compared to the others for overall performance and lowest price.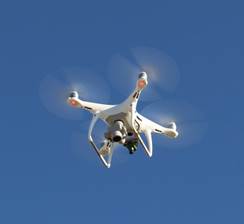 On Thursday and Friday of this week, we had the opportunity to work out in the field with the DJI Phantom and Matrice 600 drones. The Phantom was used for taking aerial images while the Matrice was put to work collecting spore samples using a Spornado. The purpose of the Spornado is to detect fungal disease in the air before it adversely impacts the crops. The results helps farmers know when to use pesticides and where they are needed to prevent crop loss. There were static Spornados placed around the field on the ground but the idea is that the samples collected directly over the crops would be more accurate.
While Dr. Ryu flew the Matrice 600, Jerry was taking photos using the Phantom in both NIR (near infrared spectroscopy) and RGB (red green blue images) checking for crop stress. Checkers on the ground went up and down the rows of crops visually looking for signs of crop stress for comparison.
(See Extern Photos for more)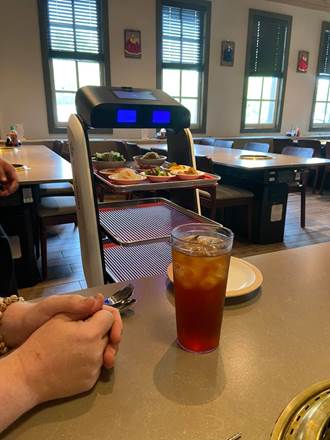 Putting it all together! I finalized my instructions for a student drone workshop and it ended up being 46 pages long. It is based on the drone camp that Dr. Ryu held in April with modifications and additions to it. It includes lesson plans and student handouts that another teacher could easily follow. I have four speakers lined up to hold it at my school and will just need to secure grant funding for the materials. My speakers will be from agriculture, a real estate photography business, the fire department, and the police department (a female drone pilot). I'm also continuing to research and discover what other teachers are doing with regards to using drones in education and plan to work on studying to get my part 107 pilot license. I'd also like to explore other projects in robotics.
Dr. Ryu took myself and one of his former PhD students out to lunch on Wednesday. We went to his favorite restaurant which is Magnificent Garden Korean Barbeque. We all loved the robot who brought us our food! I've really enjoyed my time with Dr. Ryu and would love to apply for another externship next summer.
Simplot Company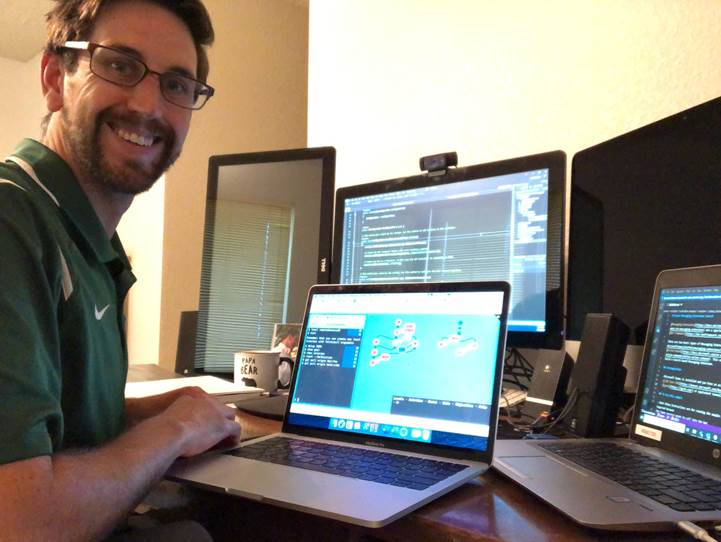 6/14/2021
I've had the pleasure of working with the OpSys Team at JR Simplot Company (JRS). There are three sub teams in Opsys: Crush, Legos, and Mojo. I work with Crush. These teams develop and manage software to aid all aspects of JRS' businesses including phosphate mining, fertilizer manufacturing, farming, ranching, food processing, food brands, and other agriculture-related interests.
My manager and mentor has been teaching me and giving me resources to learn how JRS manages their software development life cycle. My academic background in Computer Science gave me the skills to create a program but this work was largely in a vacuum working by myself and submitting for instructor approval. The collaboration of the entire OpSys team members is impressive. They are in constant communication using Microsoft Teams. They assist one another by working in parallel and by also 'swarming' when a team member is having difficulty. I've thoroughly enjoyed seeing this happen in the chat channels in Teams and developing skills to learn how to contribute myself. One skill I have been learning is how to manage version control of software by learning Git. Git is software for tracking changes in any set of files, usually used for coordinating work among programmers collaboratively developing source code during software development. I have also been teaching myself the language of C# which is the programming language that the majority of JRS software is written in.
Collaborative tools are paramount to the success of a development team. Having students work with one another can be facilitated with 21st century tools and platforms such as Trello or other workflow management software. I will be incorporating these collaborative tools within my classroom and student groups.
I want to learn new skills such as software version control, the language of C#, and expectations of members on a development team. I have gone through version control tutorials online and also used the repository in which my teammates work in to practice those skills. I have gone through lessons of a course in C# and built applications that are now stored in the repositories in which I used version control. I am continually collaborating with my teammates using Microsoft Teams.
6/21/21
This week I was able to come into the office with my team. The JRS COVID protocol for keeping employees socially distanced has rotations on a three week basis. Meeting my team face to face was really nice to put a face to a name/profile that I have seen so active in the Teams chat channels. The main focus of the week was to learn my team's workflow and Azure DevOps (AzDO). AzDO is a cloud software for the purpose of workflow management. All teams in OpSys have their own backlog of work managed in AzDO. Each large project is given its own "Epic" and within the Epic are features. Features consist of large chunks of the project that can then be broken down further into tasks that individual's complete, called stories.
Each week there is a meeting within each team where they will either refine or retro/plan sprints they are working on. A sprint is roughly a 3 week cycle of work where team members complete stories. During the retro/plan meetings, members define stories, determine their level of difficulty (based on the fibonacci sequence), and decide who will take the lead and be held accountable for the story. My mentor helped me work an entire story. The purpose of the story we completed was to optimize a web application the team had built. We did this by enabling the http2 protocol for their tecsys function apps.
I am able to work alongside an intern from Boise State University and our mentor has given us the opportunity to tackle our own project. We are currently researching how to design, build, and deploy a chat bot in Microsoft Teams for the purpose of searching Opsys specific information. Ultimately, the bot will be handed over to the team to pick up where I left off so functionality will continue to be added.
I was introduced to the concept of a Big Hairy Audacious Goal (BHAG). This is a goal in which you set out to accomplish that you may not know how to accomplish. You learn things along the way and are allowed to make mistakes. I like this concept for my class because it allows students to understand that failure is a part of the learning process. Project based learning is ideal for a BHAG due to all of the iterations of a project from start to finish. The process is just as important as the end result.
J.R Simplot had a recipe for success: grab opportunity in even the most challenging environments, look at well-known problems for solutions that no one has thought of before, and work harder than anyone else. I want to instill this vision in my students by having them ask the question 'what if'. What if they had all the programming skills in the world, what problem would they solve? Start with a BHAG, pursue it, and learn more than what one person can teach you or that they ever thought possible.
6/28/21
This weeks focus was to get a proof of concept for the chat bot the BSU intern and I are working on. We met with our manager to talk about features he would like to have implemented. The goal is to have the chatbot be an assistant to the OpSys teams to fetch useful information and push important notifications. The name of the chat bot is called Opsy. Ideally the bot would be able to query the teams Wiki articles, implement web hooks, and act as a digital assistant. This week I was able to get a basic weather bot working where I could ask the bot what the weather was in any city and retrieve an answer.
The big takeaway from this week was documentation. A lot of the work I am doing is working with application program interfaces (API's) which are basically large repositories of prewritten code. This code can be used as a foundation for custom work but one needs to understand it first. We use API's in my classes as well but I want to be able to structure student research better. Students need to document their own research so they can refer back to it. Our team relies heavily on documentation for in house projects that also reference API's. When one team member does research on a project, that research is documented so all team members can be on the same page.
From donating products to helping feed people in need, to contributing thousands of volunteer hours at local events, Simplot and its employees are proud to support ongoing efforts that make our communities better places to live for everyone. I can build a bridge with Simplot by inviting guest speakers to come to my school, organize a field trip, and the J.R. Simplot Foundation allows for grant proposal requests.
7/6/21
This week was a continuation of creating a proof of concept chat bot. Building off of the weatherbot I got working last week I experimented with LUIS technology which stands for Language Understanding. LUIS is a cloud-based conversational AI service that applies custom machine-learning intelligence to a user's conversational, natural language text to predict overall meaning, and pull out relevant, detailed information. Another chat bot I was able to get some headway on was a QnA bot. This bot is similar to LUIS however I used the Crush teams wiki to make a knowledge base of useful information. When the bot was asked a question that it recognized from the wiki, relevant information regarding that topic was sent back to the user.
Gizmo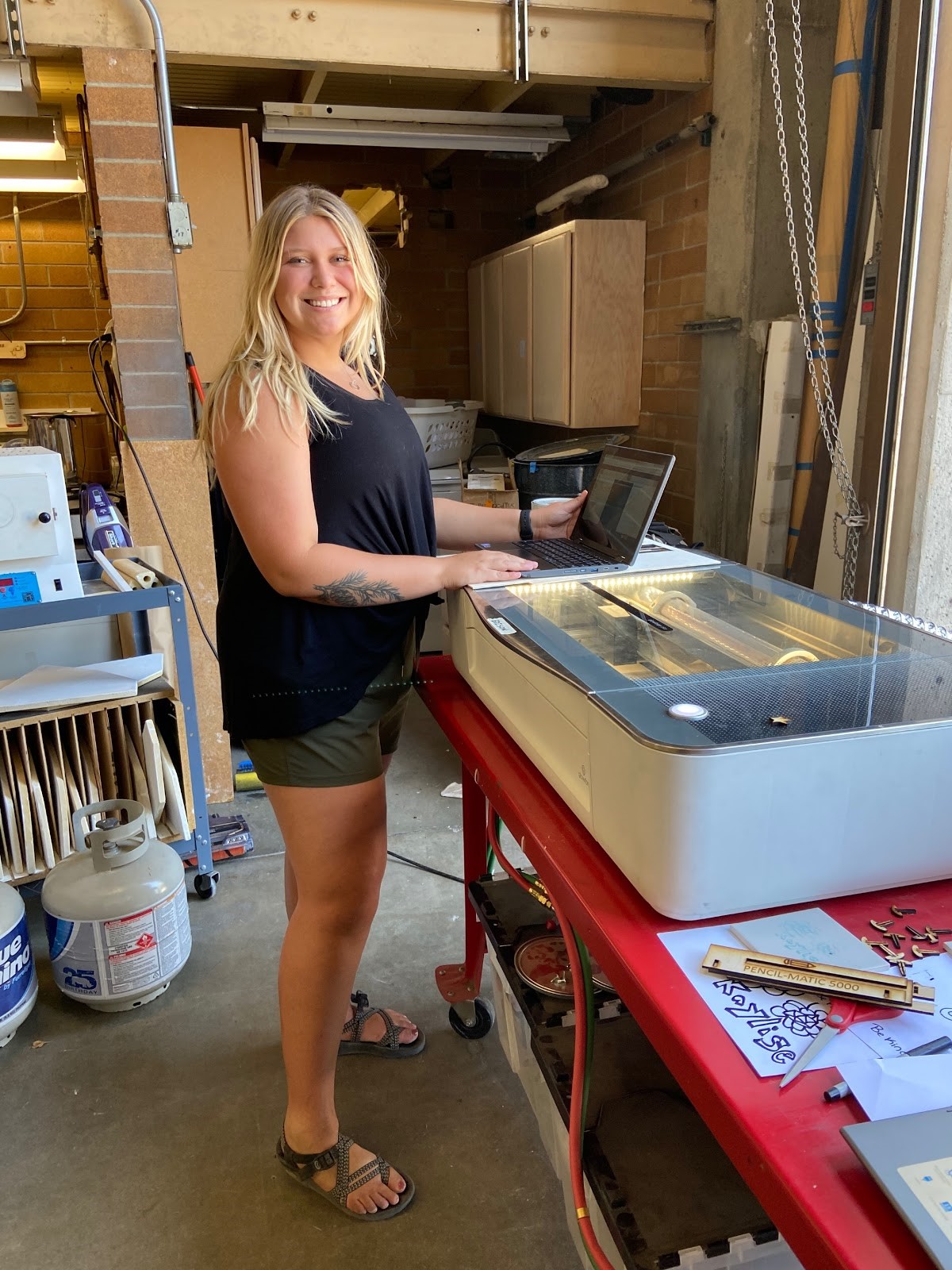 Hi there, friends! I'm Bri Barber, an elementary school teacher in the Coeur d' Alene School district. I have just finished up my first year of teaching, and have been lucky enough to spend several weeks of my summer externing at Gizmo-CDA. Gizmo is a nonprofit community maker's space that connects all people- young to old, artists to scientists, and beyond to state of the art tools, equipment, and opportunities to create and connect.
My time at Gizmo-CDA has been a magical experience filled with deep learning, connection, and reflection. My primary mission here has been to plan and facilitate various Summer Institutes that aim to empower educators and children through doing. Our focus is to equip learners of all ages with the "maker mindset" and the understanding that STEM and creating are for everyone. We are all learners and teachers alike at Gizmo, and are encouraged to say "Hey I'm brand new to this, let me try my best to learn something incredible!"
Some of the projects I have been (and will be) a part of this summer at Gizmo are: an all girls STEM Trailer Build, planning and facilitating Empowering through Doing professional development, planning a class with the Executive Director, as well as assisting with a Climate Science through Game Based Learning Institute.
Beyond planning and facilitation- I have observed and connected with a plethora of experts and learners who model incredible thinking strategies and creativity. Each day that I walk into Gizmo I am reminded of the importance of community access to making and connection. I am continually inspired by the willingness of all members and guests to try something new, and expand skills that help to make our area a better place.
I am so thankful to spend time and earn experiences here at Gizmo. Their mission to bring learning into the community through depth of thinking and providing opportunities is a need unmet by anyone else. The goal? Empower all people through doing and let me tell you, I have felt so empowered this summer!
Gravis Technologies
Hello, I'm Jared Young, a 9-12 grade teacher at Wallace Jr/Sr High school. This summer I am working with Gravis Tech, a data analytics, data visualization and technical communications business in Wallace, ID. As a business and technology teacher I am truly excited to be a part of a tech company in my own home town.
So far the experience has been going well - I was given tasks to complete and have been working on The Theodores project. The Theodores is a grassroots wilderness trash clean up advocacy group that is looking to get people involved in cleaning up their community and nature's wilderness. So far I have been working on mocking up apps for a phone, and gathering ways to market the idea of "Doing a Teddy'' and building his site and brand. Programming I've learned so far has already given me an idea for class use with the app mockup software called Balsamiq.
I have also been immersed in the communication culture of a technology business using things like RocketChat to communicate and learning how they interact in a real life business. Great information that I can share with students looking to go into this field. I can give insight on how day to day life would be like and what freedom a technology company has. I have sat through morning meetings to see how they communicate tasks and how work gets done. So far the experience has given me ideas of how to examine companies online and how to build up a business, which can be great for my Entrepreneurship class.
International Refugee Committee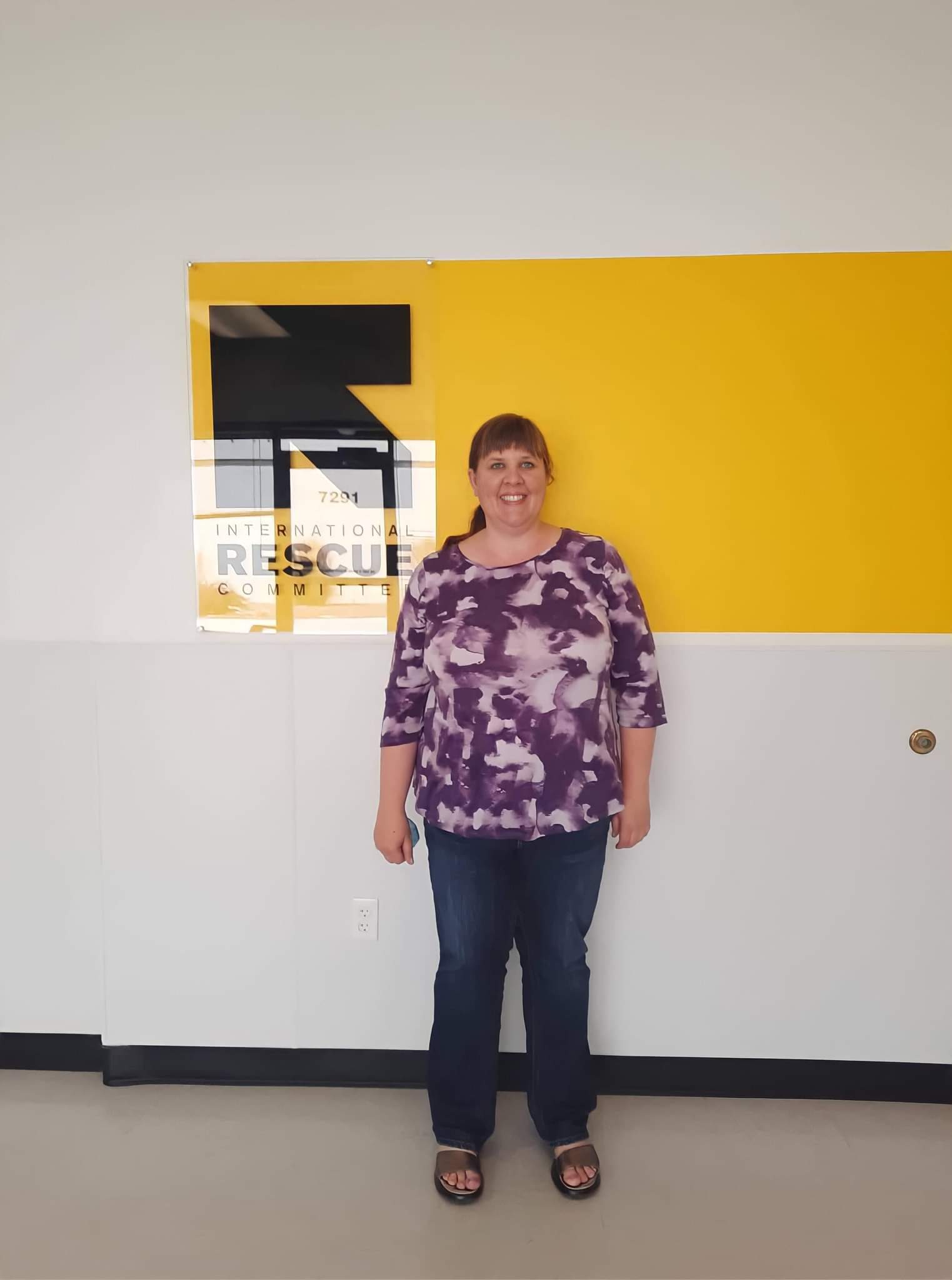 This summer I have been working with the International Refugee Committee (IRC) in Boise for my externship. In this position I help people that have newly arrived in Boise as refugees that are in need of digital literacy skills. This includes helping individuals and families learn how to use email, voicemail, zoom, cell phones, and laptops. I also help set up cell phones. Though people arrive to Idaho with varying levels of digital and other skills, through my work with the IRC, I have seen firsthand the need to offer services that help develop basic digital literacy skills. For example, learning how to use a cell phone is a lifeline for our refugees as they acclimate to a new culture, begin the process of finding a job, and learn to navigate a new city.
One of the many barriers to accessing technology is language. Just as people have varying levels of digital skills, some people come to Idaho speaking perfect English while others are just starting to learn it here.  Since refugee families speak a wide variety of languages – from Ukrainian to Spanish to Kinyarwanda – we have a great need to work with interpreters for families who are still learning English. I have gained a new appreciation for apps such a Google Translate, which are powerful tools that facilitate learning for our clients. Using these applications will be a valuable asset to me as I interact with parents and students from a wide variety of cultures in my classroom. I appreciate the opportunity to work with the Boise IRC and learn more about the impact of digital literacy in our communities.
Triple B Excavation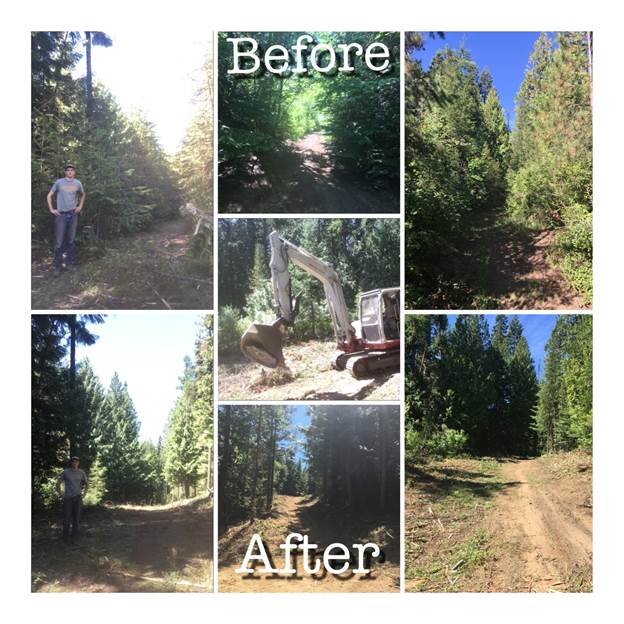 My externship was through Triple B Excavation in Potlatch, Idaho. My job description, simply put, a machine operator. I ran an excavator with an attachment designed to cut and chew up small trees and brush. My job was to clear all the brush and trees that were impeding the roadway. I was given a digital map with an outline of all the roads that needed to be brushed and it was my job to restore these roads. This job entailed learning different tree species, learning which trees are sick and dying, learning some basic road construction and maintenance, learning fire prevention practices, learning machine maintenance and operation, learning about forest health, and overall, learning what it takes to revitalize old roads. It is cool to see the before and after images of the roads I completed. It gave me a great sense of accomplishment and satisfaction with my work! This externship was a great learning experience and I can't wait to share what I learned with my students.
Idaho Central Credit Union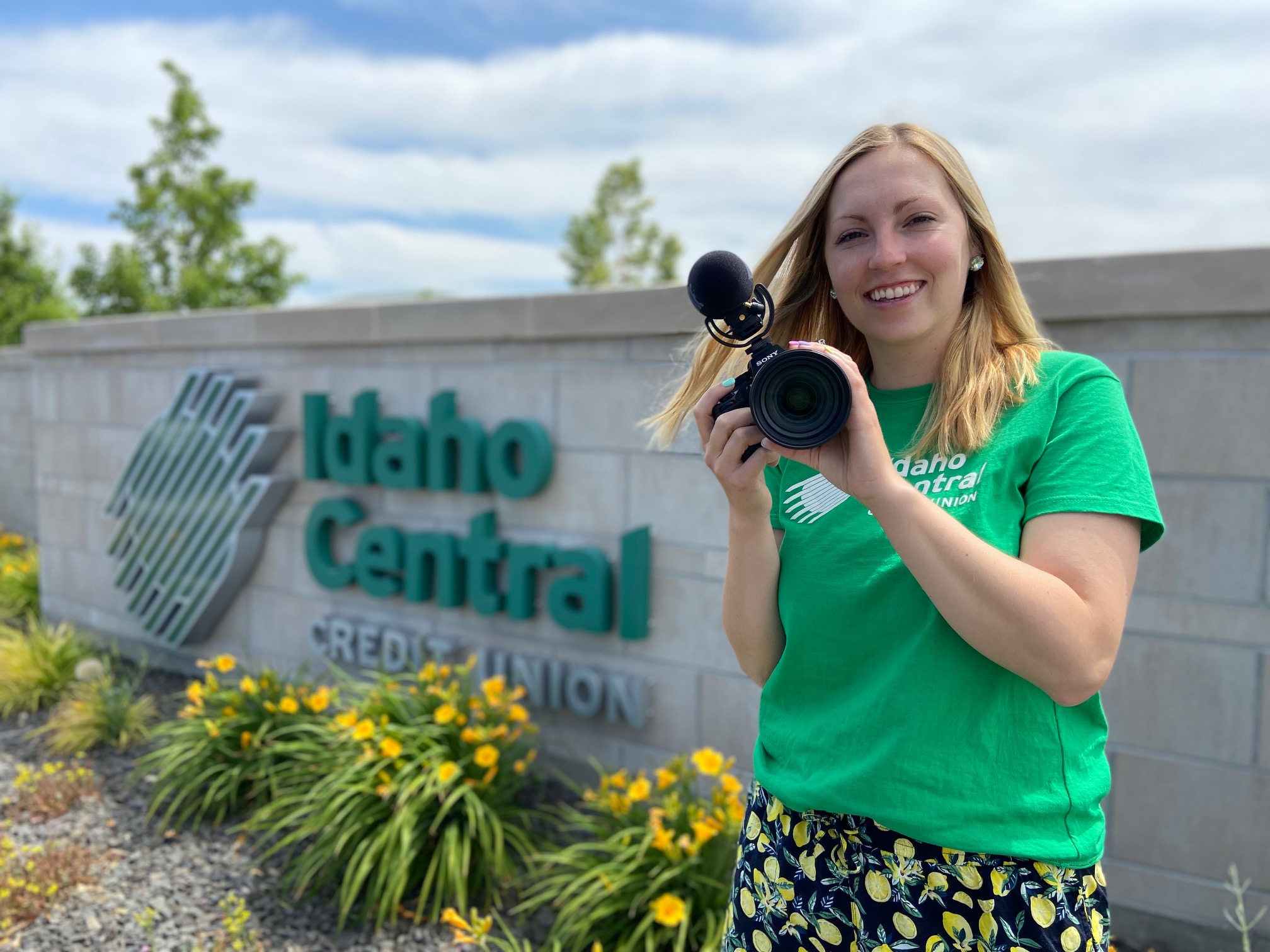 I have really enjoyed my time so far at Idaho Central Credit Union! I am working at the main building you see right off the interstate in Chubbuck. I have the opportunity of working with the video production team. When I tell people I'm working with a credit union they usually assume I'm a teller. There is so much more behind the scenes that goes on that most people don't know about! When I think of STEM fields a credit union is not the first place that comes to mind but I have learned so much about technology while here!
I don't have any prior experience with video production so this was all new to me! In my first month here I have been able to set up and run the lights for a video interview with the CEO, learn how to set up and run a teleprompter during shoots, and watch the editing process after video clips are filmed. I was even able to do my own voice over! This knowledge will be beneficial to me and my school as I can take this back to help implement some of these techniques with our daily morning announcements. It has also given me perspective on all the possibilities available working at a credit union which will help me when working with students for college and career counseling. The team here is awesome and it is such a positive, fun, upbeat work environment I would recommend to anyone. I am excited to continue learning here for the second half of my externship!
Blog 2
Today is my last day at ICCU. I have really enjoyed my time here and am sad to go! I learned lots of new things in my last month. I learned how to make Kahoots! and I plan to continue to create them at school for staff and students throughout the year. I learned about coding and making websites which was really fascinating and I think that will help me in the future when discussing job opportunities with students. I was also able to help on a project where we are moving credit union videos over to a more secure location. An idea that I read in another extern's blog post was to interview co-workers to gather information on different job opportunities, things they like about their job, advice, etc. I was able to do this towards the end of my time and it's going to be very beneficial for the college and career side of my job when helping students identify different opportunities. Being a part of the "Green Team" at ICCU was an awesome experience!
Idaho State Department of Education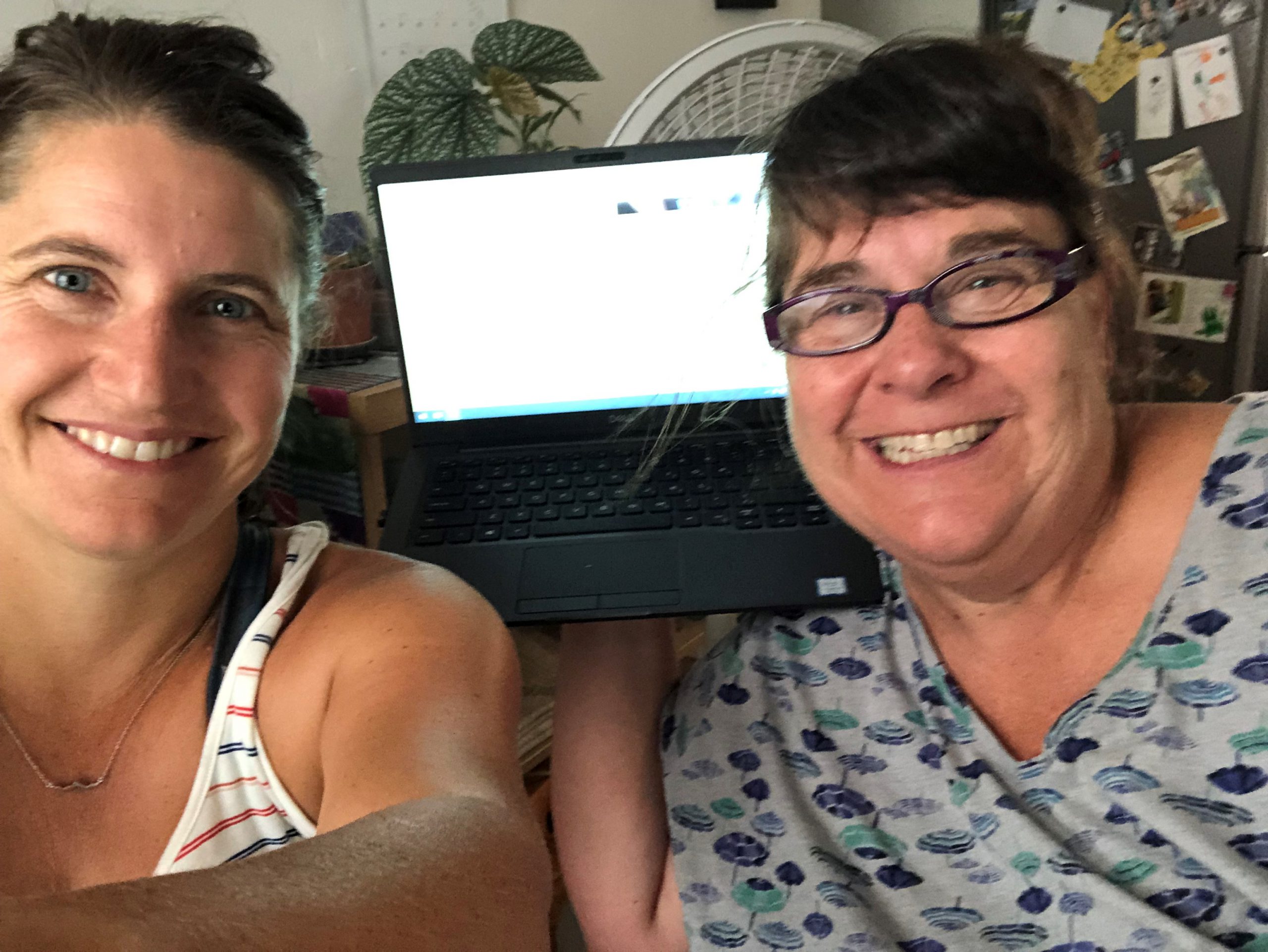 As an experienced school counselor and newcomer to the state of Idaho, I am thrilled to be a part of our project to research career development opportunities for our students around the state. In the past several years, our country has created a college going culture that does not always fit our students career development needs. We are fortunate to have many resources around the state to help support our students in exploring their career interests, and it can be a challenge to navigate the myriad of opportunities. Jeralyn Mire, my extern partner and colleague at Sandpoint High School, was in contact with IBE and GearUp and we agreed to create a professional development session for other school counselors and educators from around the state on what programs exist to support students in exploring a variety of career focused pathways. We have been learning from so many partners from GearUp to CTE to Forging Futures and many more! We look forward to sharing the information we gather with others so we may all support our students in pursuing their postsecondary goals.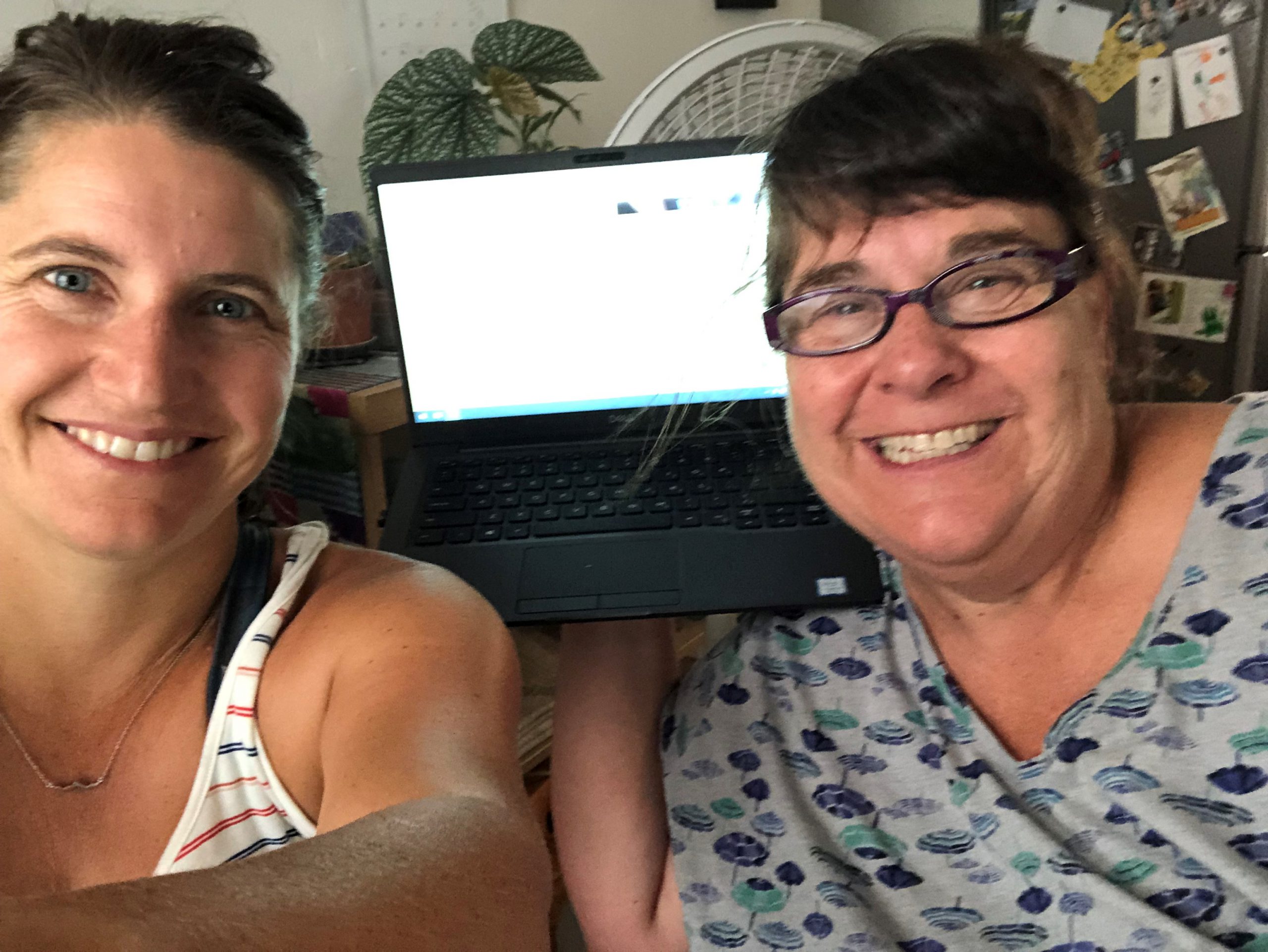 There is excitement in Idaho about developing the future workforce. Incredible ideas, opportunities and enthusiastic responses are popping up all over the state. Since I have been a post-secondary transition counselor in North Idaho for the past 10 years, I have been lucky enough to learn about so many of these great programs. My colleague, Tavi and I wanted to help create a presentation to share with all stakeholders in the state about these cool ideas and programs. This seemed like a reasonable task and doable, but what we are learning is that it is actually in the infancy stage and we might be a little ahead of our time. One group described it this way: "We know where the stadium is and we know what game we want to play. We are just starting to draft the players now." This was a great analogy and even though this has been a little more challenging than first expected it is necessary in our great state and will be vital as we continue this work. On a personal note we are learning a great deal and all of the groups have been very excited about having the information in one place.
Franklin Building Supply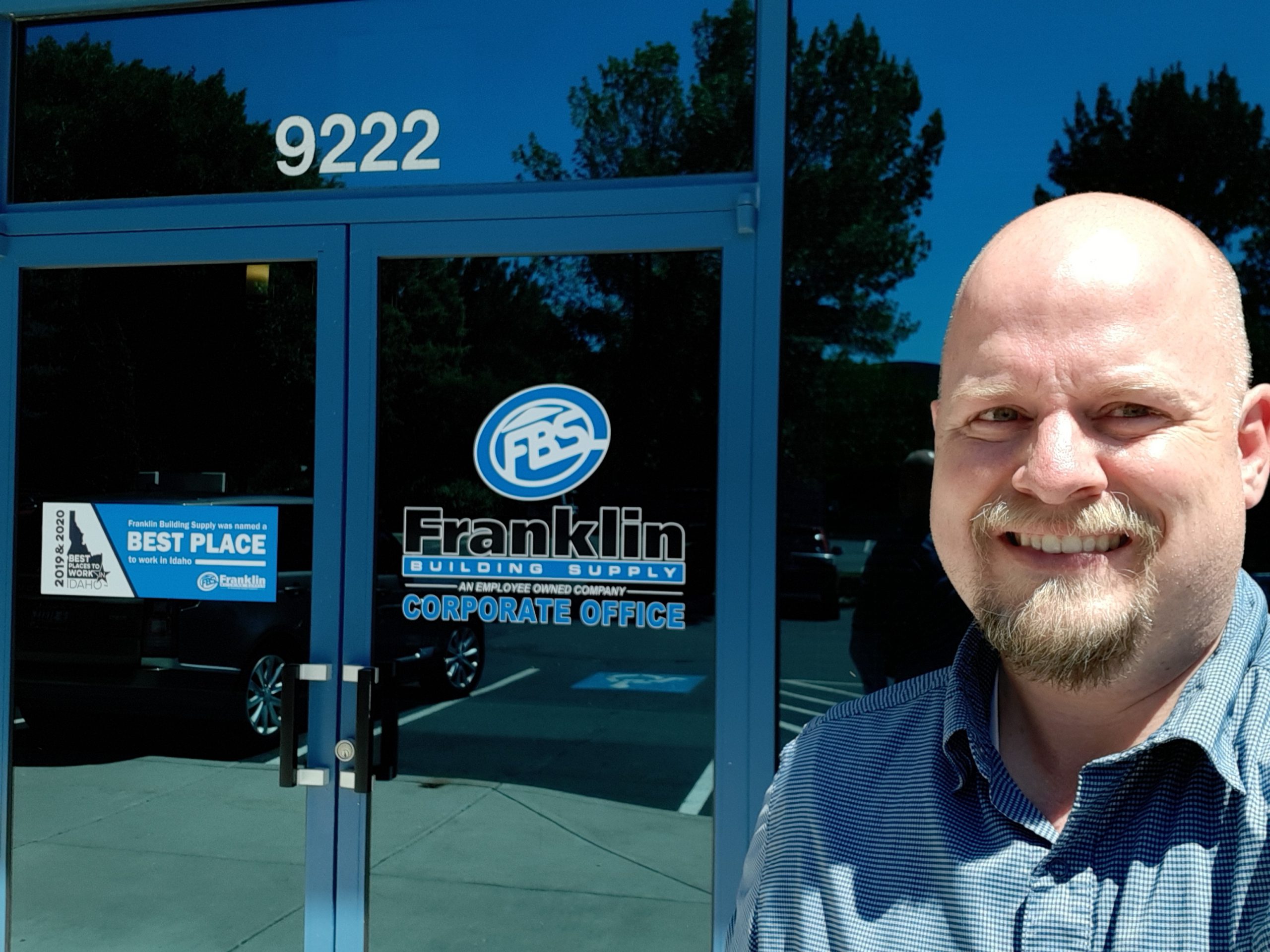 For my externship I am at the corporate office of Franklin Building Supply (FBS), within their Human Resource (HR) department. I have a newfound appreciation for HR departments in general and what they do. They are the pumping heart of any business as they set policies, find new hires and assist with formulating procedures for a business. The small three member HR department for FBS is an amazing group of people that I have had a pleasure to work with. The HR staff and others within the corporate office is responsible for hundreds of employees within 17 locations around Idaho and a location in Elko, Nevada. It is easy to see why they are in the top 10 businesses to work for in Idaho.
I am an instructor of adult students, many of which desire to return to the blue-collar career fields that they previously had within construction. With this externship opportunity, FBS has reminded me of the essential "soft skills" that are needed to be a desired employee.
With the emphasis on soft skills and resume building, I can provide students with greater insight and direction of how they can achieve their career desires in this competitive world.
G Zero CNC Machine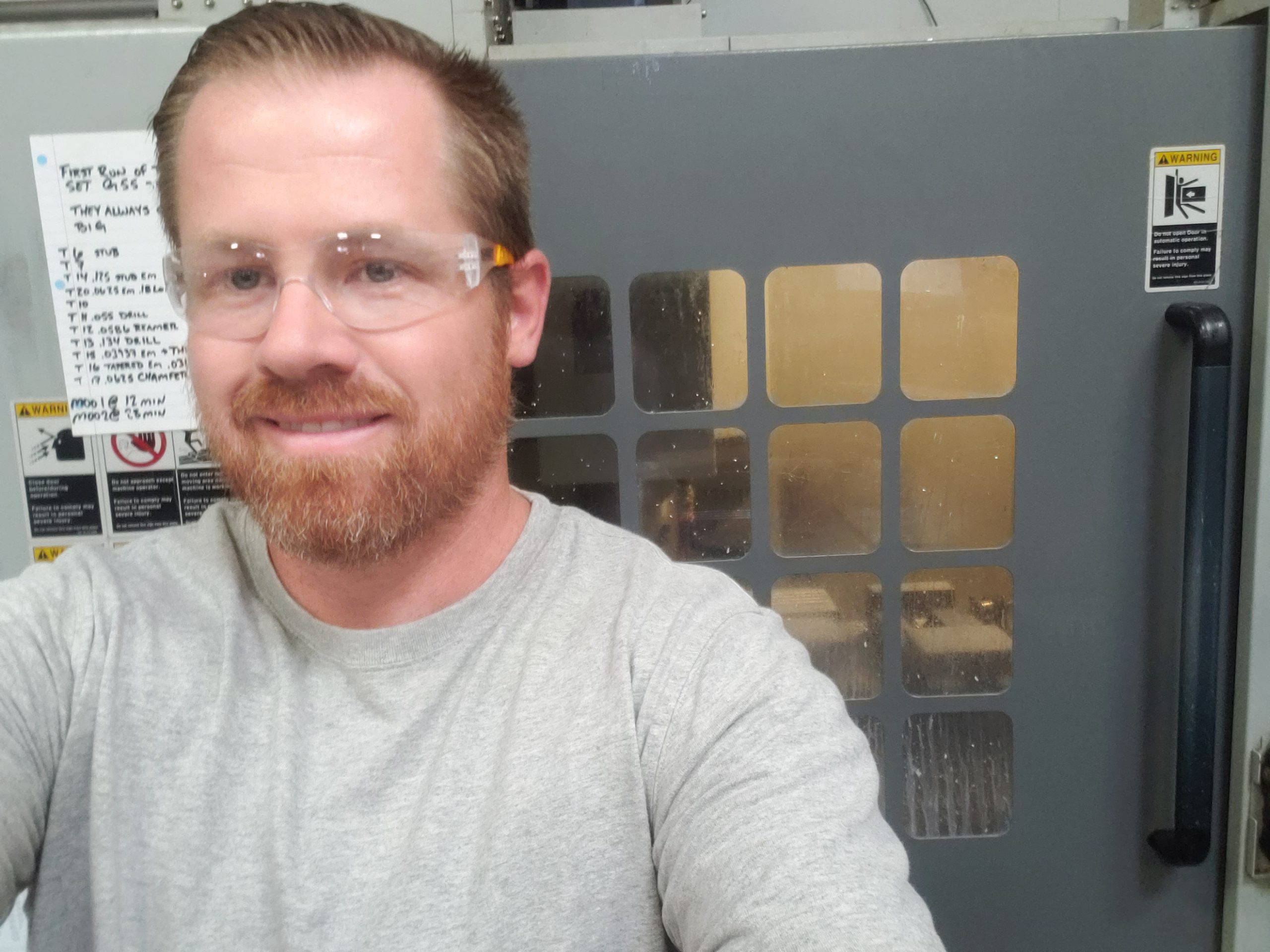 I am nearing the halfway point in my externship at G Zero CNC Machining. I have never been in a machine shop before and I like it. The place is humming with productivity with everyone working diligently to make parts for various things. Anything from a small hinge, to firearm parts, to parts currently on Mars for NASA, G Zero can make just about anything. I have spent my time working with machinists to make a few parts and they even let me "get my hands dirty" running a couple parts. (Even though the process is fairly clean and machinists don't get too dirty) I included pictures of some of the parts I have made. I have also seen the inspection room and have seen all the technology used in verifying parts are made to the correct specifications.
My extern supervisor stresses the importance of machining and he desires to inform students about this career path. Keys to this type of work are good math skills as machinists are constantly calculating and converting measurements. Good 3 dimensional geometry skills are important as well as they create parts from printed plans. Lastly, attention to detail is critical as you may have an order of 800 parts that all have to be made exactly the same.
I am looking forward to the rest of my externship. Making parts is great, but I'm excited to experience the programmer role. This is where technology integrates into the machine shop. And as a technology teacher it interests me the most.
Idaho Board of Education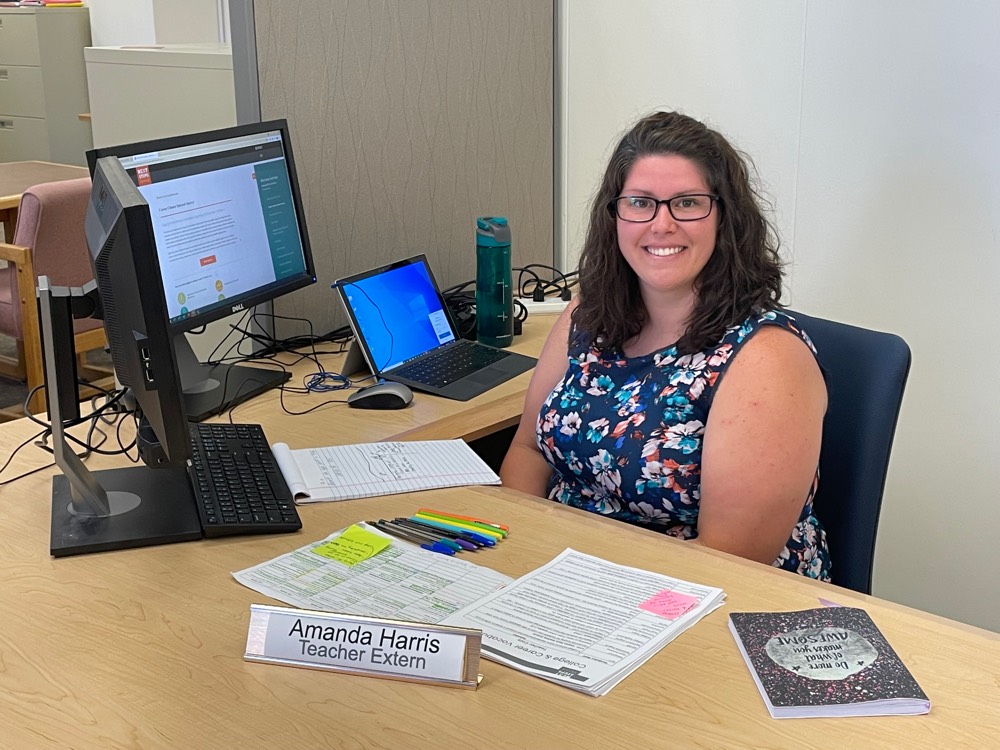 Next Steps Idaho
I have had an incredible experience so far working at the Idaho State Board of Education with the outreach team on Next Steps Idaho. Next Steps Idaho is a statewide initiative that prepares students for life after high school and illuminates career pathways. I have had the opportunity to update Next Steps Idaho's entire library of curriculum to match its robust, grade-specific learning plan activities. I have completed over 30 powerpoints, lesson plans, and handouts that are now just waiting for one last review. It has been such a neat experience to gain knowledge and teaching strategies from updating these lesson plans created by counselors and teachers around Idaho. My elementary background does not lead to a lot of experience helping students explore and stay on track for their life after high school other than a few introductory lessons to STEM careers. I am amazed at the quality and scope of resources that Next Steps Idaho offers educators in Idaho to help students explore their future. I will definitely be using their tools with my middle school students going forward. The full curriculum library launches soon and it will be an amazing resource for educators in Idaho!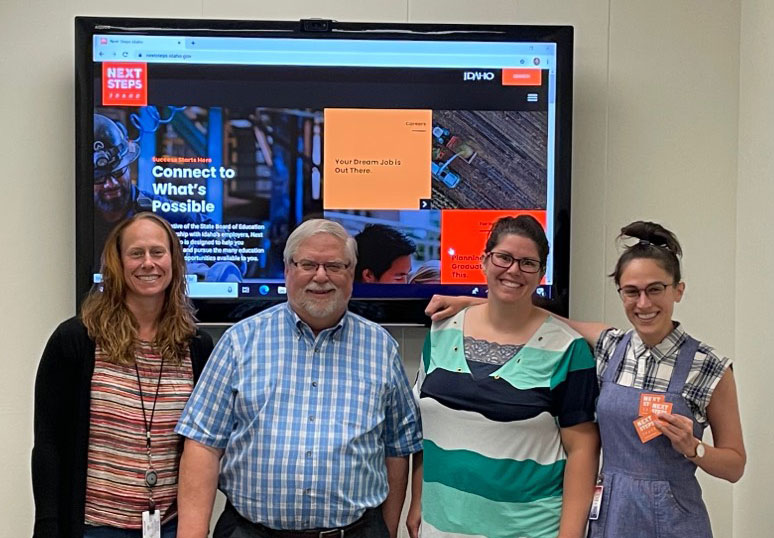 Next Steps Idaho
I wrapped up my externship this week with the Idaho State Board of Education outreach team. I feel extremely accomplished in contributing and streamlining this first iteration of the Next Steps Idaho Curriculum Library. My final week I worked on a variety of projects. I gained a lot of insight on all of the behind-the-scenes work that it takes to launch new features on the Next Steps Idaho website, and the amount of teamwork and communication that has to happen in doing so. I was able to drop in on some extra meetings and obtained a broader picture of the projects and goals the outreach team is pursuing. I am really excited to see the Next Steps Idaho's new login system work and look forward to being able to utilize it next year with my students. I am envious of the tools and resources that are available for students to plan for their futures. It was a fast few weeks of work, but rewarding for my "love of learning" soul. It is amazing to see all of the 21st century skills in action.
Bay Shore Systems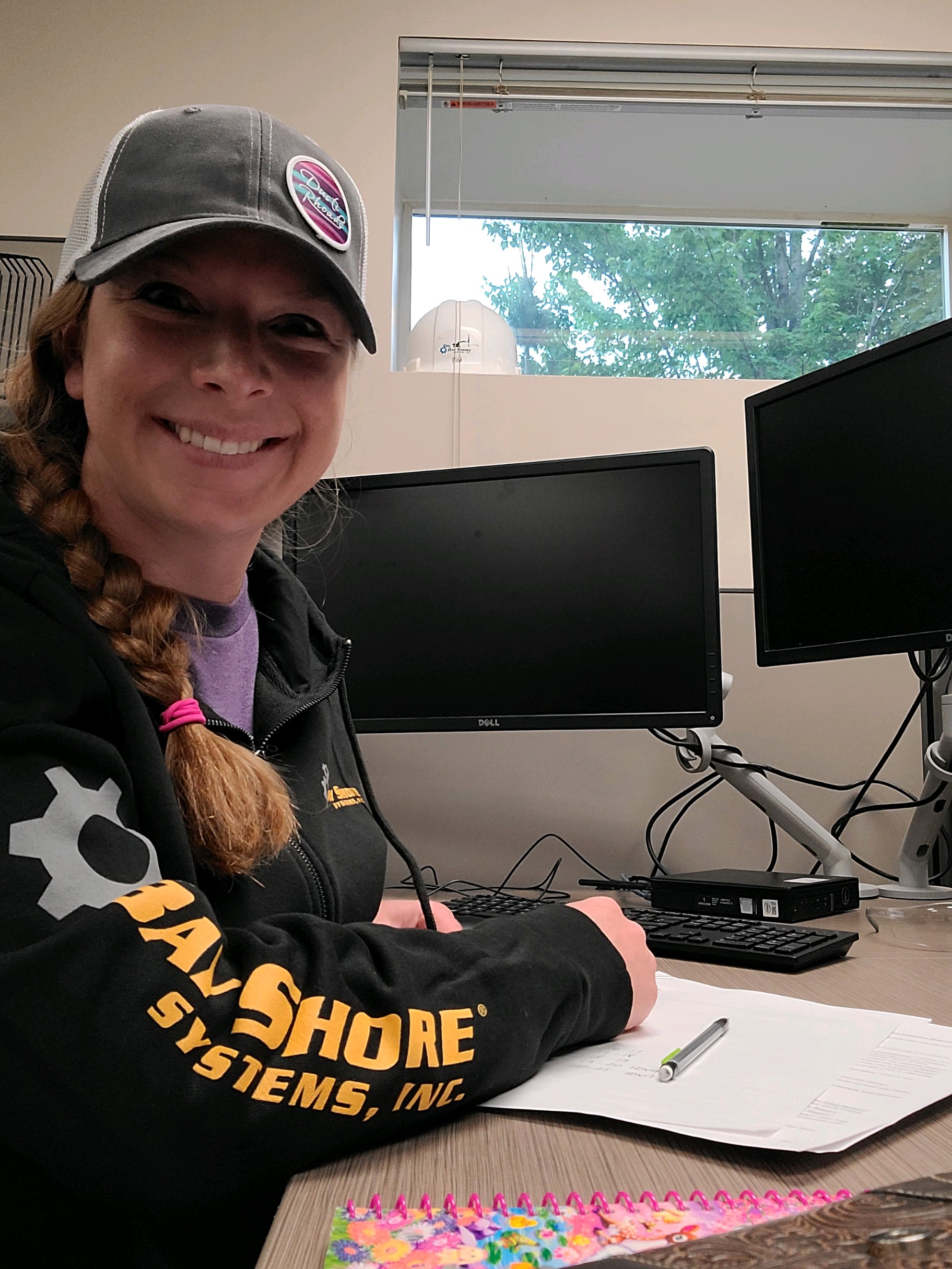 My name is Michelle McCullough, and I am a high school math teacher for Idaho Virtual Academy. I was hired as a STEM (Science, Technology, Engineering, Math) extern through the state, and am excited to be partnered with Bay Shore Systems to complete my externship. One of my goals for the summer is to interview as many Bayshore employees as possible. These interviews will be used to share STEM opportunities with students at IDVA and hopefully across the state. We want to get students excited and motivated to work hard in STEM classes early in their high school careers.
Wow! What a busy week so far… I've been working from home since May 2019. Getting up, getting dressed, and getting to work on time is something I almost forgot how to do. My first few days have been a whirlwind. I s
tarted my relationship with Bayshore by attending the employee party the weekend before I started my externship. It was a very kind invitation and we had such a good time at the party! We were able to meet and chat with many employees of the company who absolutely love their jobs and the company they work for. This made me even more excited to come to work on Monday.
During my first days, I attended safety orientation and a full facility tour. The company designs and builds drilling rigs from the ground up. They have many departments which all have very specific jobs… sales, engineering and design, cutting out parts, welding, painting, assembly, hydraulics, electrical, equipment testing, and more! I attended an administration meeting so I could meet the team again. I joined the book club to study the book The Great Game of Business. I attended the admin and the staff huddle to talk about the budget with the entire company. I started preparing for the interviews that I will conduct over the course of the summer. I am so excited about this opportunity… More to come 😊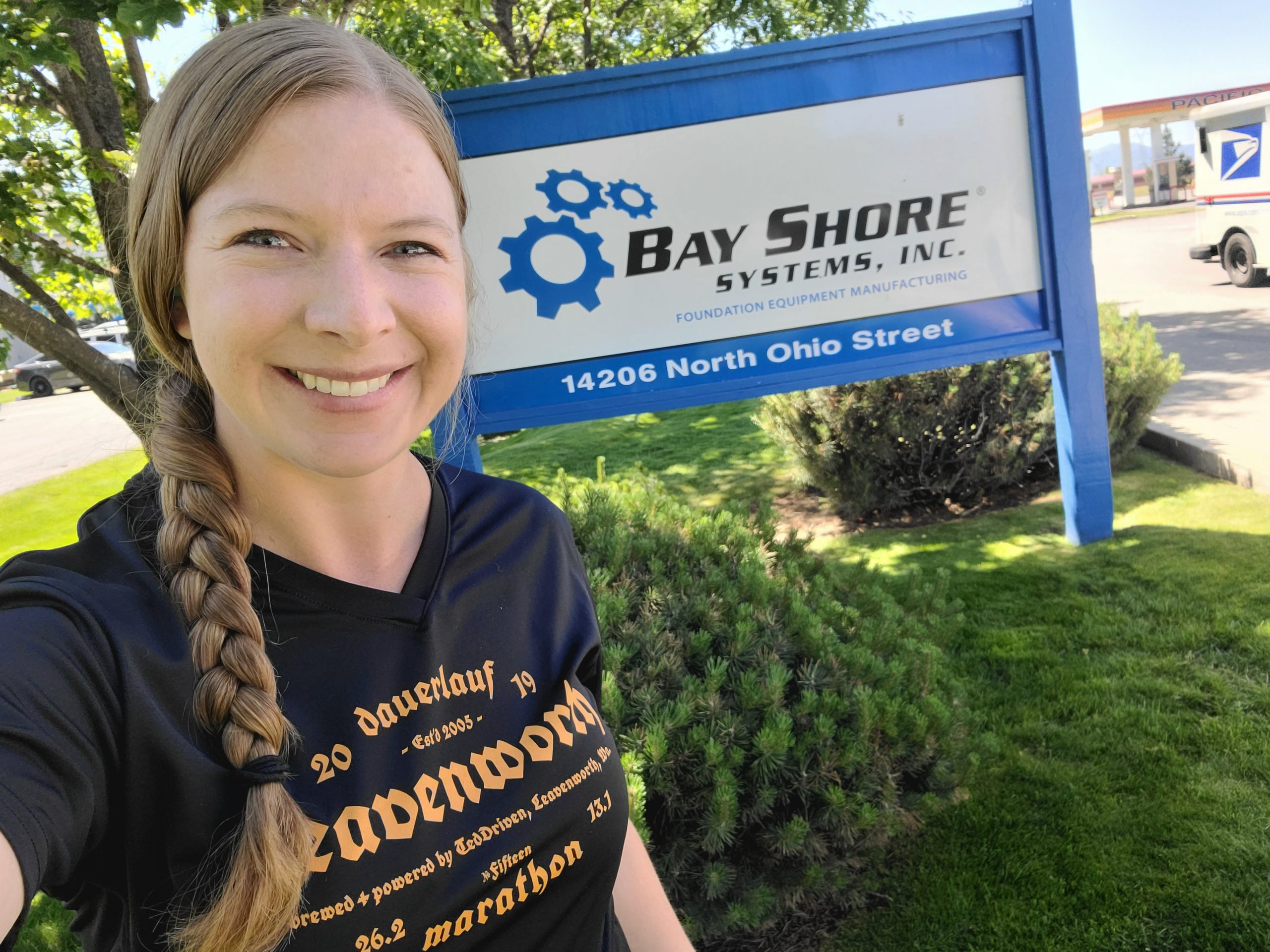 On Wednesday morning, I attended the group huddle where the entire company discussed the budget and numbers. I was able to introduce myself and talk about the STEM employee interviews I would be completing while at Bay Shore. I attended the GGOB book study over lunch, and that afternoon I worked to finalize the pre-interview questions and interview candidates with the company culture team.
On Thursday, I conducted my first pre-interview and built the slide deck to be used as a template for each of the interviews conducted. I met with IT to start planning the GGOB minigame we would be creating and talked about the contact updates and consolidation project we would be starting.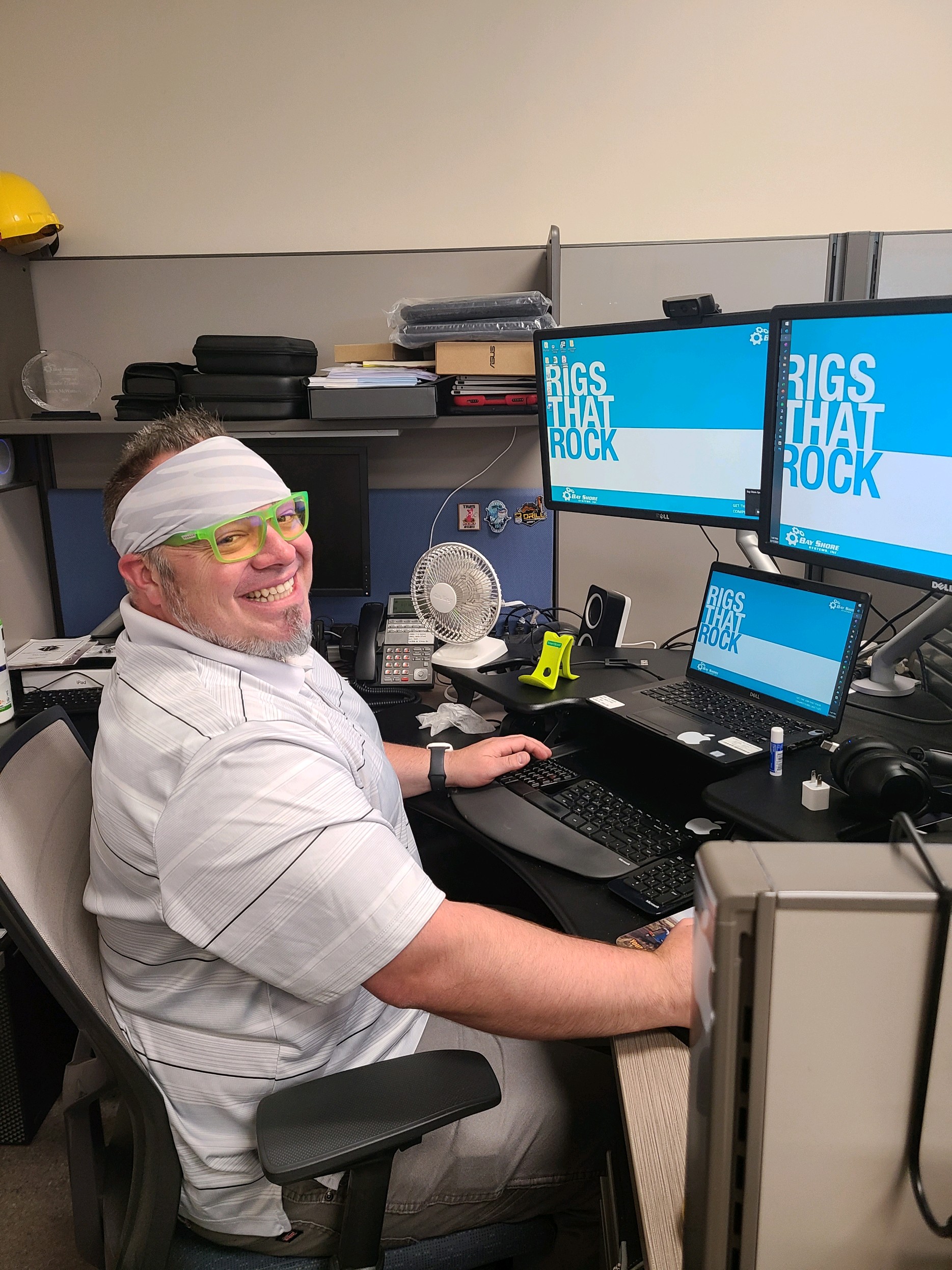 On Friday, I completed the first draft of: the file structure minigame, the minigame scorecard, the file structure job aid, and the file structure intro for admin. I met with IT to discuss these first drafts and how we can improve. To end the day, I met with IT to discuss the contact updates and consolidation project we would be starting on Monday. I now have specific instructions and will be able to work independently on this project until it is completed.
One of my favorite things this week has been the comradery with the employees of Bay Shore. They have gone above and beyond to make me feel welcome, teach me their ways and answer my ENDLESS questions. More to come… 😊
One picture is of me in front of the Bay Shore sign. The second is the IT coordinator who is managing my current projects!
Children's Museum of Idaho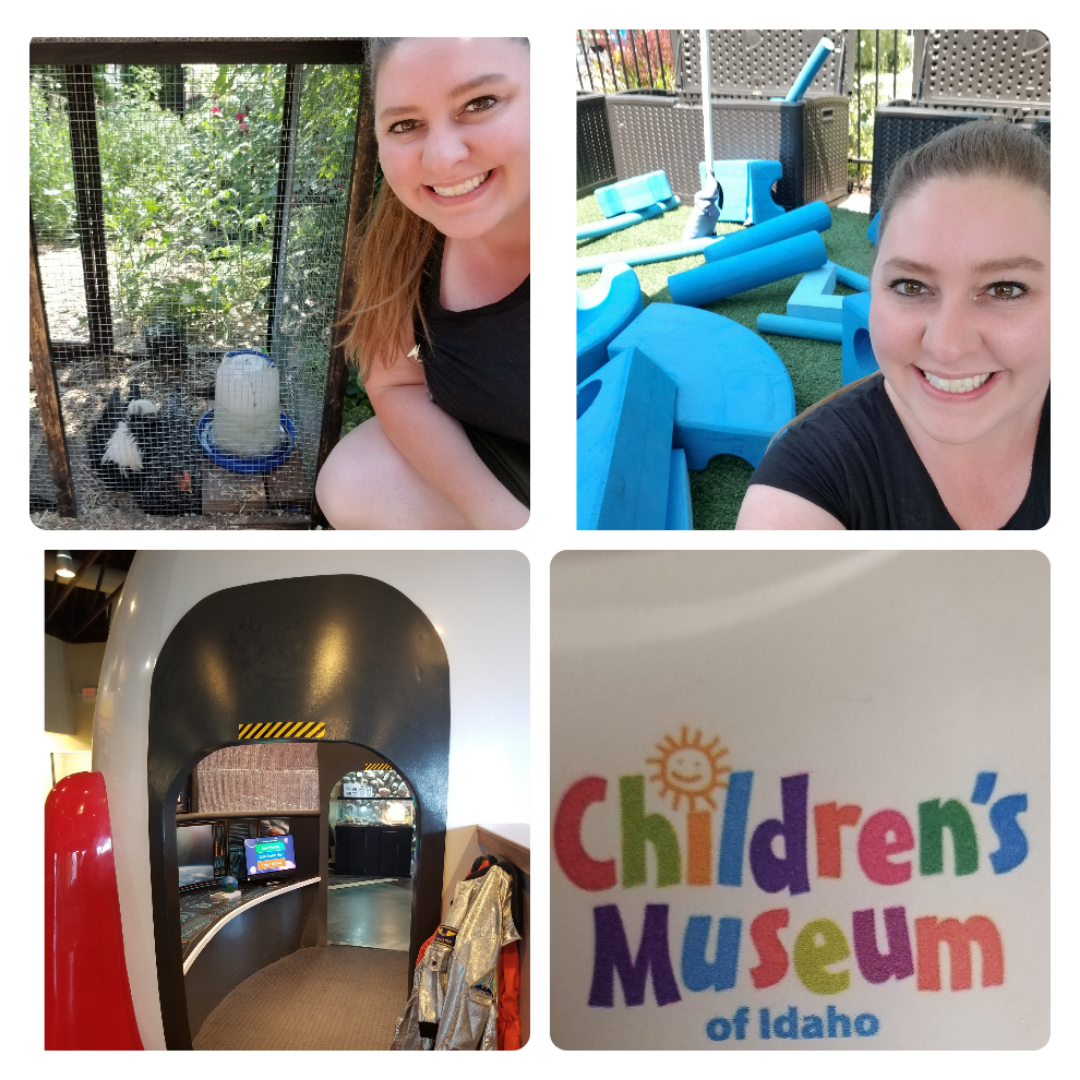 Working at the Children's Museum of Idaho is a work experience I will never forget. Though this museum has only been open a few years, it is making a meaningful impact on the children and families who visit. As I am walking around and planning activities, I often hear the other employees say the phrase "learning through play". This is one of the goals of the museum. Kids are playing and interacting with different hands-on exhibits and are expanding their minds through it. They are experiencing a spaceship with interacting buttons and learning about space while they are there. There is a farm area where kids and families can learn about different animals, watch eggs hatch, and milk a fake cow. Other exhibits are designed for kids to build and create. All the different exhibits have a different learning experience intended and are totally hands-on.
Though I have only been here a few weeks, I have been able to jump right in and help plan STEM activities, book projects, and more. I am very excited to bring what I have learned about learning back to my classroom next year. This is a great externship and I'm excited to continue to help kids learn through play.
************************
As my summer at the Children's Museum of Idaho comes to an end, I am sad to leave this place. It is a great place for kids to explore and learn using their imagination. It is full of hands-on activities and exhibits for kids and their families to learn through play together and have fun. I have learned so much from working here about the importance of being engaged in learning and am excited to bring back what I have learned to my classroom and other teachers.
During this externship I have been able to support the museum by writing plans for their daily Story and Project times, plan and implement STEM crafts and activities, help bring hands-on STEM activities to other areas of the Valley with the Museum On the Move Program, and plan other hands-on crafts and activities for the visitors to experience. I have truly enjoyed my time here and would highly recommend visiting with your young kids.
Danielle Metzger
Idaho Veterans Chamber of Commerce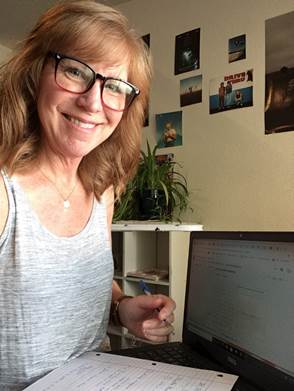 Hello, I'm Leigh Wilson, a 4th grade teacher in Potlatch. I am excited to work this summer with the Idaho Veteran's Chamber of Commerce! As a prior military spouse, I can relate to a service member's challenge when transitioning out of the military and re-entering the civilian workforce. The Veteran's Chamber of Commerce is a nonprofit group that bridges the gap between the civilian world and the military world offering a host of services to military members and their families as they transition out of the military.
This first week I've been learning the ropes, so to speak, and getting familiar with all of the services the Chamber offers. My externship will be focused on Project Management, specifically in building a Navigation Model for members to use in requesting services, working with the Employment Specialist to help link up job seekers with employment opportunities, creating job descriptions for a Community Outreach Director and a Navigation Specialist (both positions that the Chamber will be hiring for this fall) and then I will begin working with clients on the job search end of things. I am excited to help job seekers tailor resumes, brush up on interviewing skills, and network with employers here in Idaho.
This first week has reacquainted me with the process of the job search and employment in the business world - both things that will help me in the classroom as I help even young students build up the skills necessary to be a successful employee in the future.
Department of Labor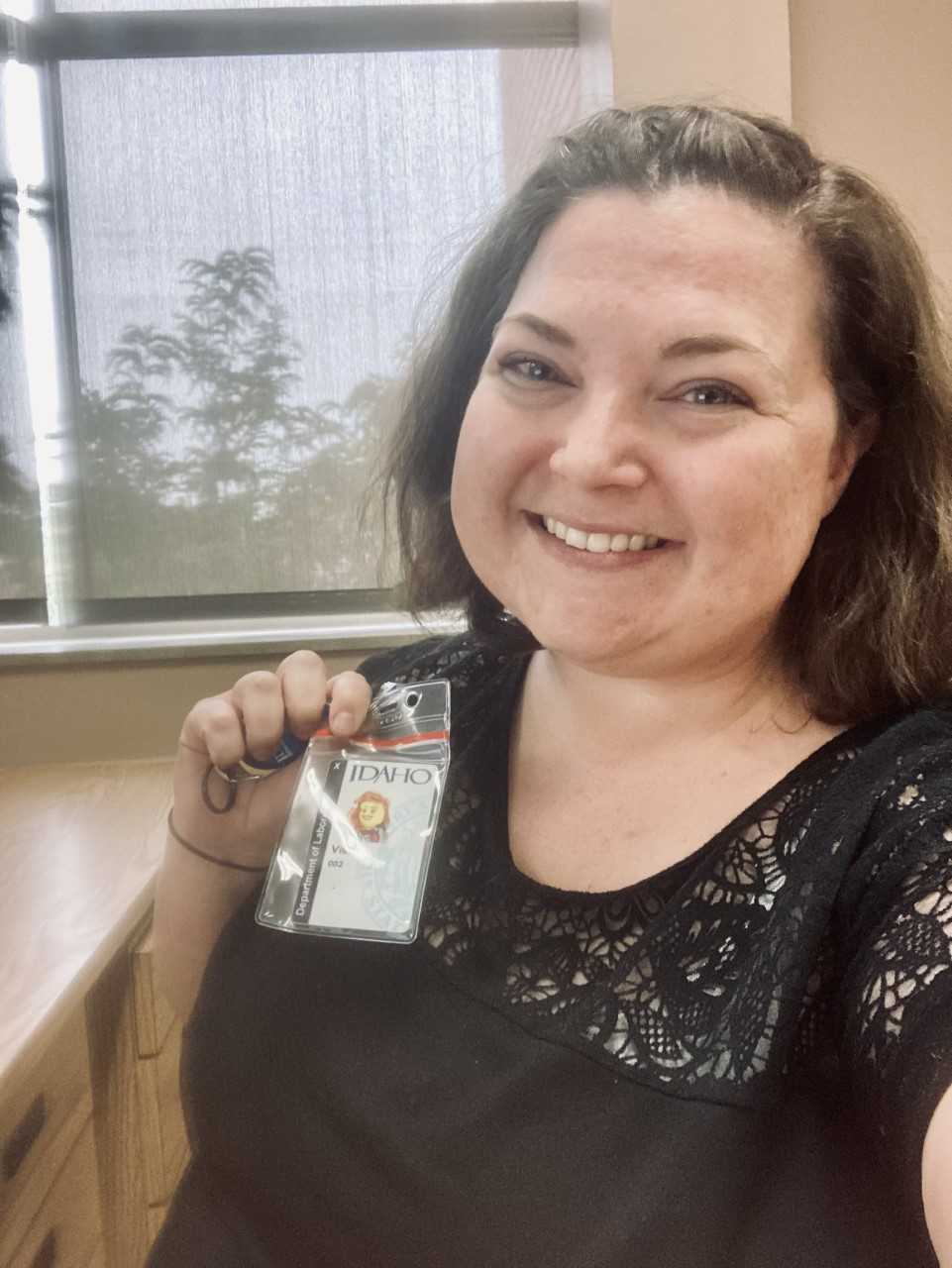 I'm off to a great start with my externship. My first week I got set up with an email address, cubicle and got a tour of the building. I've been able to sit in on meetings, meet the team and learn about different projects happening at the Department of Labor.
My assignment for the summer is to create an eight-part mentor training system for Apprenticeship Idaho. So far, I've spent a lot of time doing research on different training tools. I've looked at different LMS platforms to host the training modules. I've also been finding training videos that meet our needs to build curriculum and assessments for the training system.
Idaho Business for the Outdoors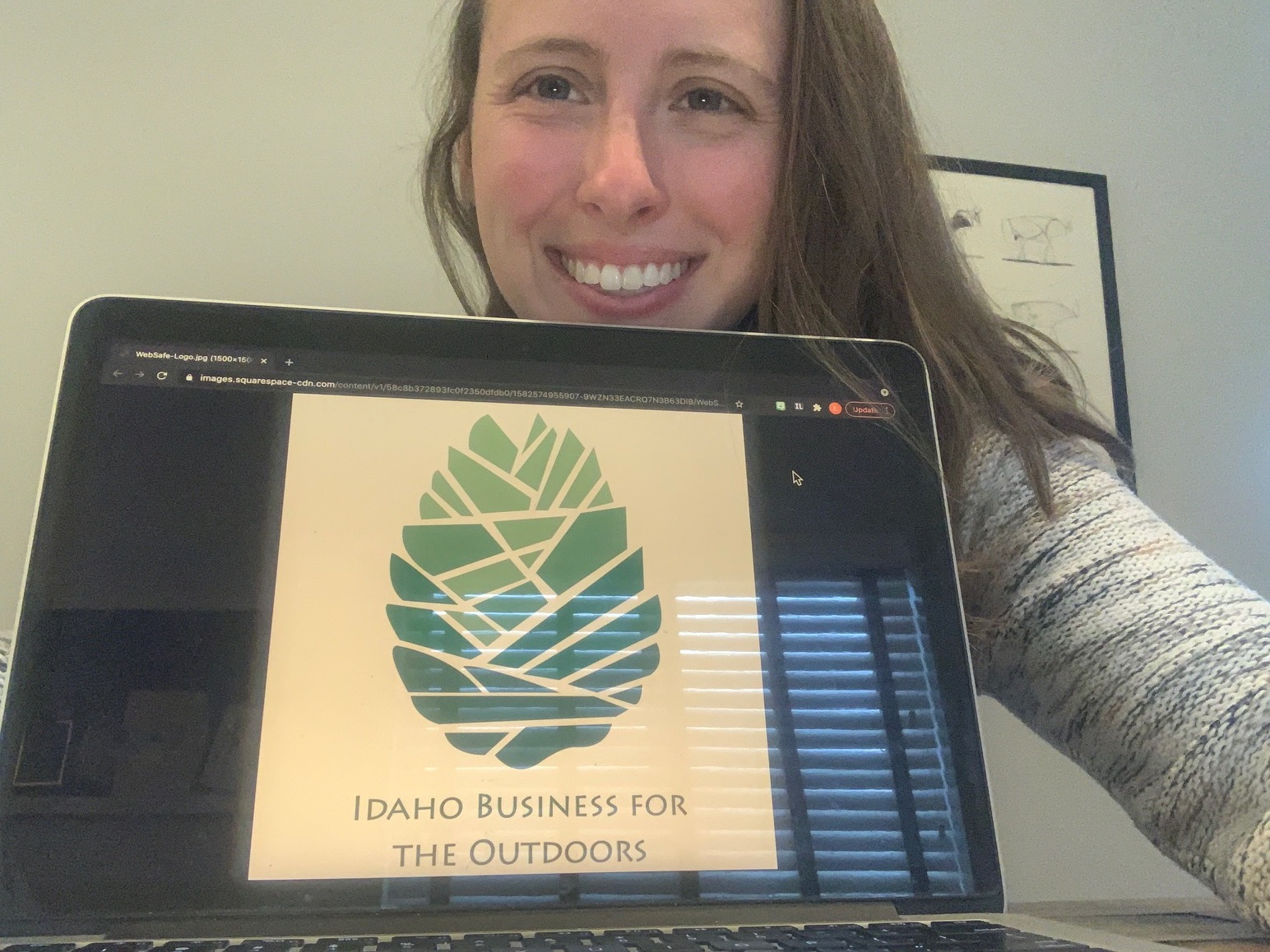 Hi there! I'm Elizabeth Keith - a 6th grade math teacher in Caldwell. This summer I have been externing with Idaho Business for the Outdoors. IBO is a non-profit organization whose mission is to provide a "non-partisan business voice in support of the investments, jobs, innovations, revenues and wellness benefits sustained through the preservation of Idaho's outdoors and public lands." I've been working on promoting a student water quality testing project. The project will fund students from the Treasure Valley to go to different sections of the Boise River and conduct nine different tests measuring water quality. The idea is to have the same group of students come multiple times throughout the year, so they are able to track the fluctuations in water quality based on the season. Students from Borah High School's biology classes will be piloting the program this fall.
Over the course of my work with IBO, I have learned a lot about the benefits of outdoor education programs for kids. They have been shown to improve test scores, reduce truancy rates, promote social and emotional learning, and increase student efficacy in the classroom. I have also learned how to write grants, which is a skill I hope to use in the future for projects within my school. I hope to continue working with Idaho Business for the Outdoors in the fall by attending their river cleanup workdays.
Saint Alphonsus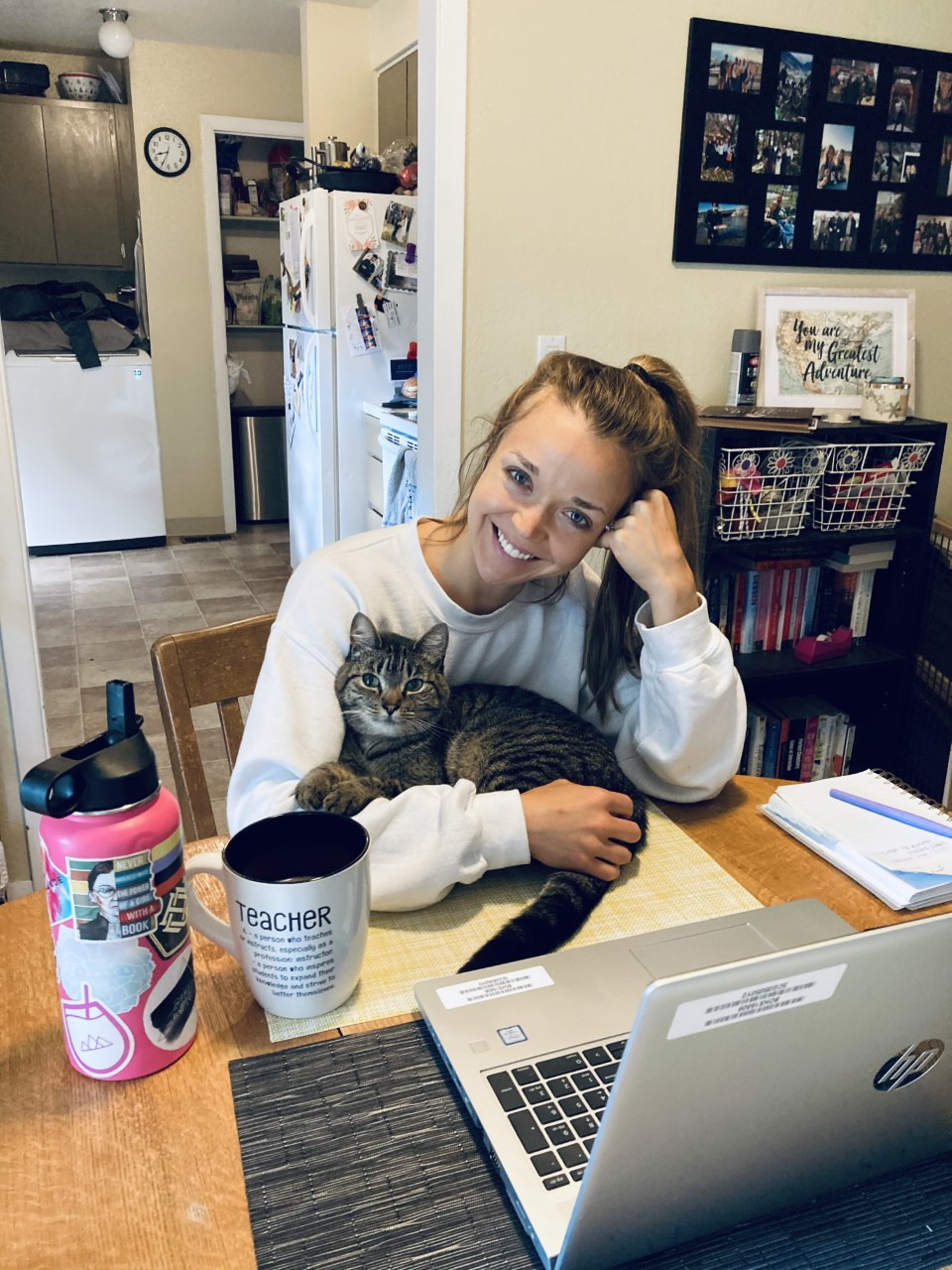 Woohoo! I'm in my third week of the Externship, and I feel like I have done enough now to really be able to reflect on the experience. The first two weeks were a lot of experimenting, getting oriented, and trying to solidify the direction that we wanted my project to go. I have split my time between working in the office and at home (see picture with my trusty work-from-home partner), most of the Workforce Development team at Saint Alphonsus is still working solely from home!
Ultimately, for my Externship, I am making several spreadsheets that organize ALL of the jobs/career paths that exist within Saint Alphonsus and adding in job descriptions, minimum education requirements, and preferred qualifications. While there are smaller and varying versions of things that are similar to this within Saint Alphonsus, there currently isn't a public facing document that communicates this information to job-seekers or students.
Once those spreadsheets are finished, I will make several interactive presentations/documents (using Canva!) so that jobseekers can more easily search for jobs that they qualify for, they are interested in, and positions they could grow into with further education, experience, and qualification. I dabbled in Prezi, Sway, and Canva as the major platform before we decided which one would suit the project best. I also made a variety of formats for the spreadsheets before we were able to decide which one would be the most conducive to our overall goal.
I am SO excited to be helping with a project that I can see so many amazing applications for. Students, job seekers, and employers alike need tools like this to make the often-overwhelming job search seem a little less daunting. If I am successful in my "mission," these documents should be easy to edit and adjust by the Talent Acquisition and Recruiting Team at Saint Alphonsus as the job descriptions or requirements change (after I finish my externship). Big picture, I think this is a model that other large companies, corporations, and work forces could use to organize their career ladders for jobseekers. I feel so lucky to work with an amazing, massive, influential local business and all of the leaders/individuals within it!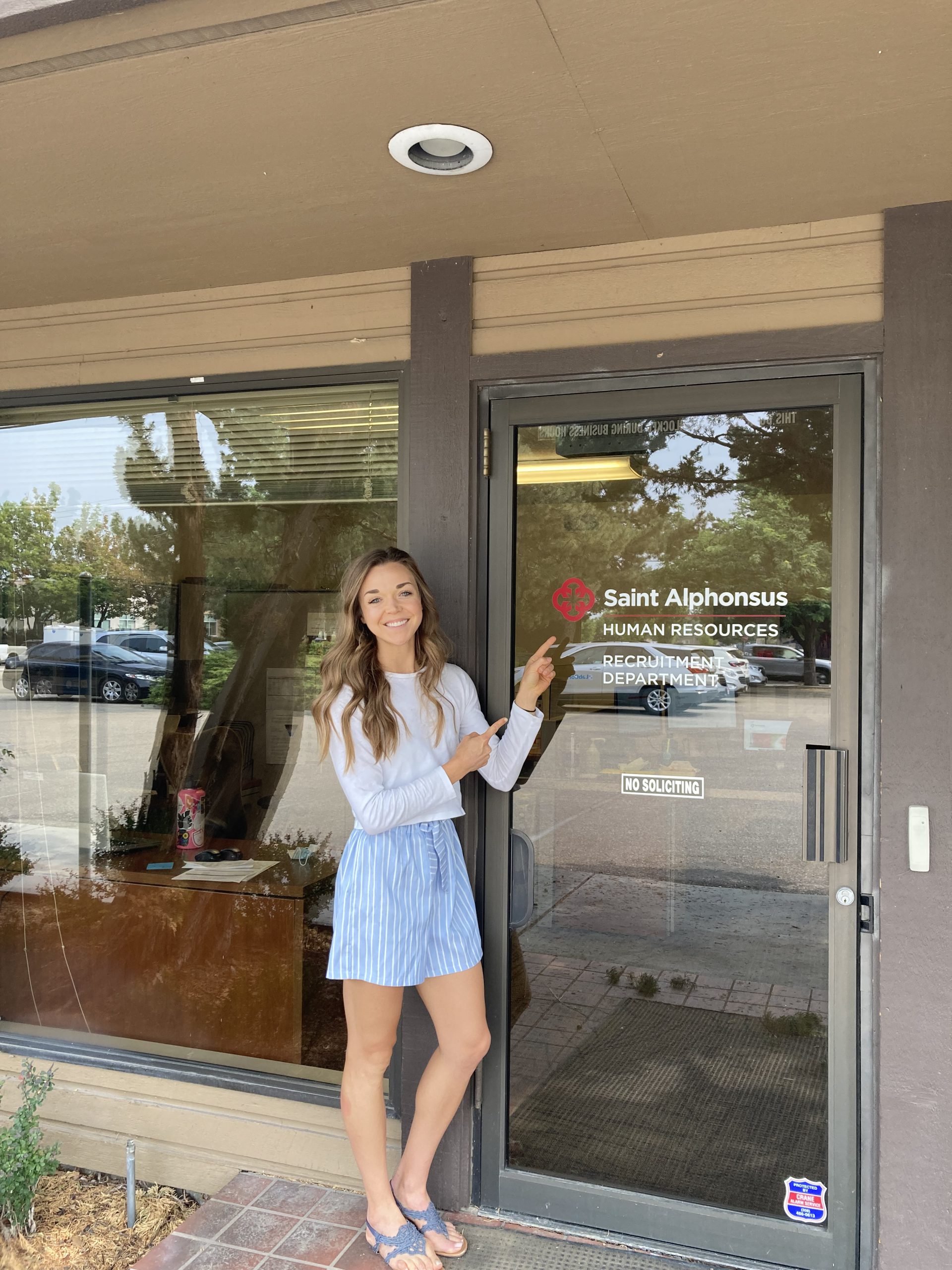 I can't believe the last day of the Externship experience for me has already come. I can honestly say the hours have flown by. I am so excited to take the knowledge and experience that I have gained back with me to my students this fall (despite being bummed to see summer come to an end!). My last few weeks of the Externship have been all about the grind. I really wanted to complete the project (as holistically as possible) before my hours were up, so I tried to be as efficient as I could once I figured out the best system. As I am leaving my placement with Saint Alphonsus, I am happy to say that I did complete what I hoped to!
My project became multi-faceted as I worked, and what I ended up with will hopefully be a useful tool for jobseekers, the talent acquisition team, other hiring professionals, and even career coaches and managers alike. Once I became well versed in Canva (an online platform), I created two main presentations (Clinical Careers and Non-Clinical Careers) with many branches on each (categories of jobs). These presentations were the best tool to display the required (and preferred) levels of education and experience for every job that exists at Saint Alphonsus. Ultimately, the goal being that anyone who already works for or is interested in working for Saint Alphonsus could access this information and determine not only what careers they already qualify for, but where they could go as they further their education, experience, and certifications.
In my final days, I created live links to career maps (that I also constructed using Canva) so that there were visual pathways for viewers within different job categories. These career maps will guide them through example paths leading from a High School Diploma to a Master's or Doctorate Degree (in their area of interest).
I feel so fortunate for the ways in which this Externship opened my eyes to not only new skills to take back to my classroom, but to the world of careers that exist within a large Healthcare Organization like Saint Alphonsus. I can't wait to show and encourage my students to explore how their unique skill sets (even those that are not math/science) related, can be applied and utilized in a STEM based workplace. I find that such a big part of my role as a middle school teacher is to help students see their potential both in, and out of the classroom and I think the knowledge I gained in this Externship is one more tool in my toolbelt to help me do so.
I am grateful and satisfied with the opportunity to learn in this environment and can't wait to see how this project grows now that my time is up!
Idaho STEM Action Center 2021 Externship Partners