Meet the Idaho STEM Action Center Team
Kaitlin has worked with STEM AC for three years coordinating the i-STEM Professional Development program, writing grants, and establishing the Idaho STEM Ecosystem. A former scientist, Kaitlin is passionate about STEM education and workforce development. Kaitlin received her Ph.D. in Integrative Biology from UC Berkeley, an M.S. in Geology from Ohio University and her B.S. in Biology from George Washington University. In her free time she enjoys sharing her passion for paleontology and natural history with others.
Erica Compton is an Idaho native with over 30 years of experience in hands-on STEM education and training. In February of 2010 Erica joined the Idaho Commission for Libraries as a Project Coordinator. She co-developed the Make It at the Library project with the goal of strengthening STEAM skills and supporting entrepreneurship for people of all ages through maker-centered learning. Erica has had the privilege of participating in the Maker Movement at a national level through a variety of presentations and committee memberships including the Capitol Hill Maker Faire, Mayors Conference on Entrepreneurship, and the National Advisory Board on 3D Printing in Education & Accessibility. Erica joined the Idaho STEM Action Center as Program Manager in November 2015 and oversees grant development and management, best practice research and dissemination, and building partnerships with STEM organizations nationwide.
Sondra received Bachelors of Business Administration in Entrepreneurship Management and General Business and a minor in Marketing from Boise State University. Her engagement with the Idaho STEM Action Center preceded working as a member of its staff. She previously aided in accounting and management services for nine different agencies while tracking and disbursing multi-million dollar cash flows with the Idaho Division of Financial Management. Sondra became an official member the STEM Action Center team in July 2018 where she prepares the Center's budget and manages financial and accounting services, personnel functions, and Foundation financials.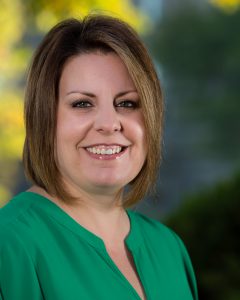 Stephanie is a native Idahoan with more than 10 years of experience in the development, deployment, and administration of statewide programs. She worked at the Idaho State Department of Education supporting districts, schools, and state-wide education leaders with student development and innovative testing programs. Most notably, Stephanie demonstrated her proven leadership skills as the Idaho State Assessment Program Specialist overseeing the design and facilitating implementation of the Idaho Reading Indicator Program and monitoring the program's multi-million dollar budget as well as providing legislative reports. She also collaborated with numerous state agencies, districts and schools throughout Idaho to directly advise and support the special needs of Idaho students and educators.
Stephanie continues to demonstrate her extensive working knowledge of Idaho state education systems and has achieved progressive growth throughout her career. She eagerly joined the Idaho STEM Action Center team in October 2016 to lead and guide effective implementation of the Idaho STEM AC Grants and Contracts Programs.
Crispin was born in Pocatello, and grew up in various places along the Snake River. He graduated from Boise State University with degrees in Sociology, French, Gender Studies, and Economics. In 2014, Crispin was selected to represent ten states and various US territories as a human rights delegate, discussing the ways technology changes education around the world. Crispin also volunteers in his community to foster stronger relationships between business, nonprofit, neighborhood, and educational organizations. He is dedicated to ensuring that education opportunities exist for all people, regardless of any existing barrier. Crispin joined the Idaho STEM Action Center team in March 2016 to help facilitate the grants process and ensure effective accountability.
STEMazing Part-Time Contractors
Cory was born In Takoma Park, Maryland and raised in Boise. She graduated from Whitman College with a double major in Psychology/Sociology. After graduating she moved to Seattle, WA where she entered the world of investment banking. In 1989 she retired to raise her family and became a community advocate and fundraiser for several educational institutions helping to provide scholarships to underserved children. In 2013 she returned to Boise and joined the Idaho Youth Ranch as their Capital Campaign Manager. She joined the STEM Action Center in 2016 which has allowed her to combine her years of experience fundraising, producing events and community activism with passion for education.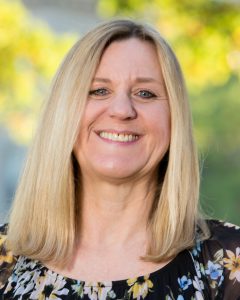 Asana was born in California and moved to Boise, Idaho when she was 12 years old. She started her adventure in technology over 30 years ago, working for Hewlett Packard and other local technology companies. She began her career in website development and graphic design in the mid-90s and became an independent contractor in 2003. She has worked with several local businesses and the State of Idaho. Asana joined the STEM team in March 2018.
MaKayla has worked with the Idaho STEM Action Center for over three years handling a variety of tasks including planning & coordinating the Idaho Science & Engineering Fairs, curating resources for Idaho educators, among database and data entry. MaKayla is also going into her fourth year at Boise State University majoring in Biology and plans to graduate in May of 2023. Before joining the Idaho STEM Action Center team she competed in the Idaho Science & Engineering Fair and later went on to the Intel International Science & Engineering Fair as an observer in 2017 to represent Idaho. She continues to be involved in the Idaho Science & Engineering Fair and continue her passion for STEM.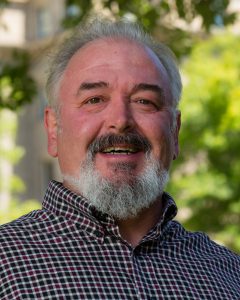 Tony has worked for more than 30 years as a public relations counselor, representing STEM-related clients throughout his career that range from biotech firms, health care systems, and conservation programs to hardware and software companies, innovative building products manufacturers, and agriculture. Prior to opening his own PR practice, COMMposition, in 2007, he worked for renowned PR and advertising agencies in New York City, Phoenix, and Boise. Tony has helped the Idaho STEM Action Center raise awareness of its mission and programs since January 2016. He is the Idaho member of Unified Strategies Public Relations, a national network of senior-level PR consultants that boasts representation in virtually every major U.S. market. Born and raised in Boise, Tony earned his B.S. in communication from University of Idaho.
Heather Lee is a longtime educator and advocate who has worn many hats in early childhood education, including teacher, director of two nationally accredited programs, classroom assessor, teacher mentor and trainer, and owner of a STEM preschool. She holds an M.Ed. in Early and Special Education from Boise State University and a graduate certificate in Early Childhood Technology from Tufts University. Her passion for early STEM grew out of her commitment to providing enrichment for her four daughters. In addition to the professional development she provides early STEM educators, Heather serves as a consultant for a variety of organizations to further best practices for the education of children birth to age eight. She joined the Idaho STEM Action Center in 2017.
Joanna is a development professional with a background in supporting the goals of small businesses, non-profits, tribal entities and local governments. She leads the Foundation's fundraising and grant writing functions to support STEM AC programs. Joanna has a BA in Business Administration and International Business with a minor in Spanish Literature from Portland State University. A native to the Pacific Northwest, Joanna has lived with her family in Idaho for nearly 20 years where she participates in various advisory boards, and enjoys skiing, trail running and camping.
Before joining the STEM Action Center, John was a classroom Science teacher for 33 years - the last 30 of which were in the Basin School District in Idaho City, where he also served as secondary principal and superintendent. With the STEM Action Center since July 2018, John is coordinating the Educator Externship, STEM School Leadership, and STEM School Designation programs. He also serves on the STEM AC Ecosystem, Equity, and STEM Diploma teams, as well as supervises the VISTA, Work U and Encore Fellow volunteers. John has a B.S. in Environmental Studies and an M.Ed. in Secondary Curriculum from Western Washington University, and an Ed.S. from the University of Idaho.
Merrie has been involved with science and engineering fairs for more than 50 years, beginning as a participant and volunteer, then mentoring students and managing local fairs as a secondary teacher, and most recently serving as the State Science & Engineering Fairs Director.  Twelve of her students have been selected to compete at the International Science & Engineering Fairs, some more than once.  With her assistance our Idaho Regional Fairs more than doubled in size in the first four years and now include students from all over the state.  Merrie taught secondary science and math in Colorado, Montana, Nevada, and Idaho before retiring from k-12 teaching in 2016.  She worked as an adjunct professor for Lewis-Clark State College from 2016 to 2020, helping pre-service teachers prepare for their classrooms.  Her degrees include a BA in Biology, a BA in Secondary Education, and an MEd in Curriculum and Instruction with emphases in Environmental Science and Statistics, all from the University of Montana, Missoula.
Elizabeth is a Boise native who is working for STEM Action Center as an Encore Fellow sponsored by Intel Corporation, assisting with grant writing and other STEM AC Foundation work. She has 35+ years of experience in the tech industry. Before joining STEM AC Elizabeth retired after twenty years at Intel Corporation, her last position as a software engineering manager. Elizabeth has her bachelor's degree in Mathematics from Boise State University and a master's degree in Computer Science from Washington State University.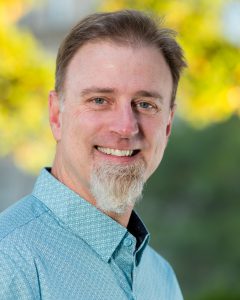 Jonathon is an artist and designer with an emphasis in print-media. He is responsible for the visual style of STEM AC designs used in advertising campaigns and public relations. He works with each department to create artwork, images, and informational graphics that clearly communicate the importance and impact of the Idaho STEM AC. Jonathon received a BA in Advertising Design from Boise State University and has over 20 years of experience as an artist and art director working on regional, national, and international marketing campaigns and publications.
A lifelong Idahoan Cindy almost followed her parents into teaching but instead graduated with a degree in marketing from Boise State. She worked in the non-profit field for 10 years with Junior Achievement of Idaho, including three years as Executive Director before transitioning to software training/testing and IT project management. Returning to her education roots in 2013 she started a social media campaign under the moniker, STEM Idaho, to expand awareness of the many STEM activities educators and after-school programs were offering. Cindy is one of two Idaho trainers for CryptoClub, a math program for middle grade students and is the co-chair of Million Women Mentors – Idaho which works to increase women and girls participation in STEM programs and careers. In 2016 she joined the newly formed Idaho STEM Action Center as Mentoring Coordinator and created and administrates the virtual mentorship portal for student projects.
Teresa Vail is a Meridian native who has meandered much in science for the past ten years. She had graduated from the College of Idaho with a Bachelor of Science in Biology and then spent six years as a research forestry technician in Olympia, WA. While in Olympia, she fell in love with her trees, tree phenology research, and fieldwork, but she has missed interacting with people and sharing her passion for science. To rectify this, Teresa returned to her beloved state of Idaho for her Master's in Natural Resources with an emphasis on environmental education and science communication at the McCall Outdoor Science School (MOSS) via the University of Idaho. Teresa is delighted to serve as an AmeriCorps VISTA to the Idaho STEM Action Center, where she can assist with Idaho STEM Ecosystem, eCYBERMISSION, and more.