i-STEM at Lewis-Clark State College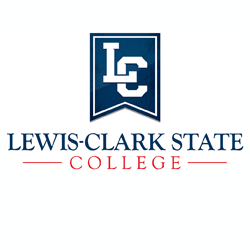 i-STEM 2021 is here!
Kit Distribution: Kit pick-up for LCSC will take place Monday, June 14. Please refer to the email you received from your site coordinator with detailed information on pick-up location and time. If you do not live within 35 miles of the site, your kit will be shipped to you at no cost. You should have already received confirmation on whether your kit is being shipped or picked up. If you have questions, email your stand provider ASAP.
Agenda and Professional Development Credit information can be found in the links below.
The i-STEM Institute at Lewis-Clark State College (LCSC) in Lewiston will be held online June 15-17, 2021. During the Institute, participants attend a strand on project-based, hands-on learning in a chosen content area, as well as general sessions tied to the Institute theme. Strand topics vary by location and can be accessed at the Institute links below. Each participant will receive a kit of instructional materials unique to their strand, so that they can implement what they have learned in their own teaching environments. This professional development opportunity is open to formal and informal educators.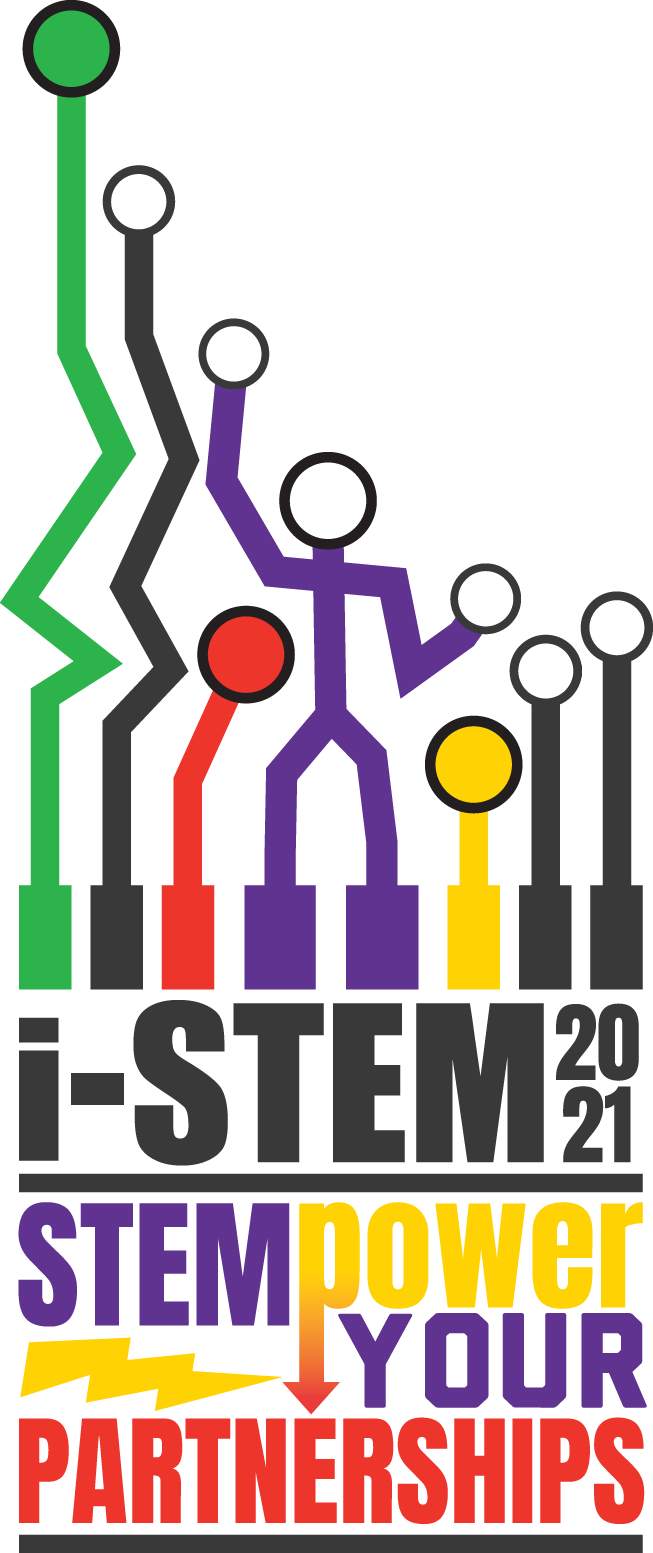 Participants are encouraged to attend i-STEM with colleagues from their own school, district or organization so that you can learn together, share ideas and collaboratively implement what you have learned.
**Please Note: Registration fees for i-STEM 2021 have been reduced to $40 for formal and informal public educators.
STEM AC is reaching out to businesses throughout the state to sponsor registration fees. We will reach out to you once you are accepted into the program and let you know if your registration fee is covered by a sponsor.
Your district may have funds to pay your registration fee to attend STEM AC PD opportunities. Learn more about Title 4 funding here and talk to your local administrator for guidance.
Have Questions?? Contact the i-STEM Coordinator, Finia Dinh, at finia.dinh@stem.idaho.gov.
Status: Closed
Fee: $40 for formal and informal public educators serving Idaho PreK-12 students ($1000 for private school, home school, retired, non-Idaho, and vendor/for-profit educators.)
Eligible Applicants: All educators (see fee amounts)
Training Dates:
June 15-17, 2021
NEW Funding Schedule:
Open: Spring 2022
Close: TBD
Award date: TBD
Location:
Lewis-Clark State College
Sacajawea Hall
500 8th Ave
Lewiston, ID 83501
Map and Directions
Below is the complete line-up of strands for i-STEM 2021. Please be advised that priority for strand placement was being given to those individuals who applied and were accepted to i-STEM in 2020. As a result, certain strands are listed as "WAITLIST ONLY." All other strands have spots available.
* Indicates this strand is appropriate for informal educators.
Note: Kit contents and field trips are subject to change.
Strand Instructors: Rick Reynolds & Jim Ekins
Keywords: Field Investigation, Water Science, Community Partnerships, IDAH2O, Project WET, IDPR
Description: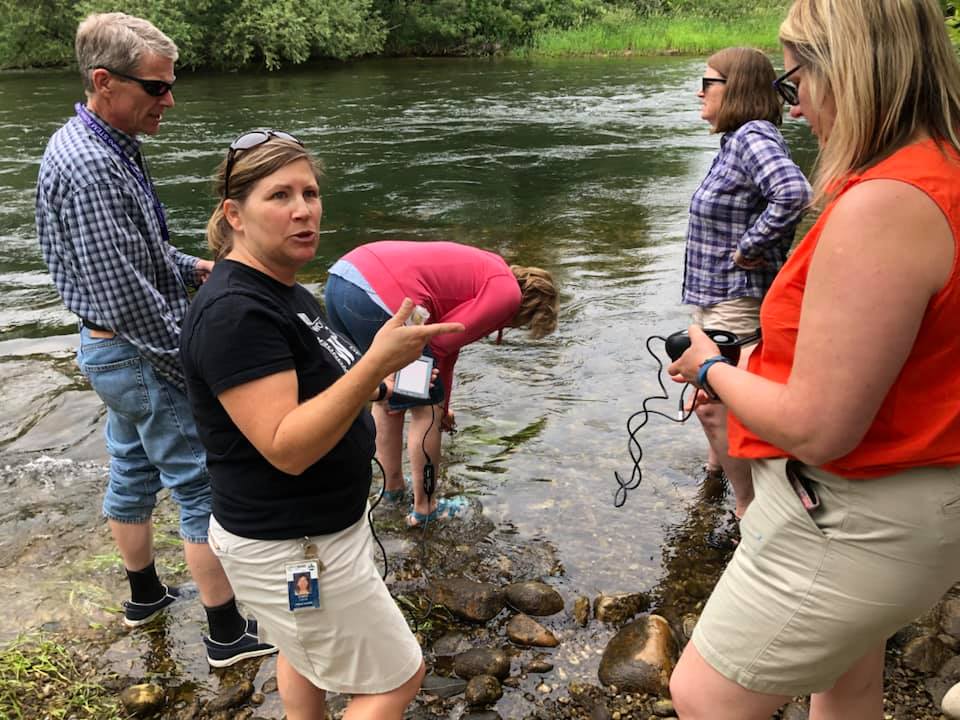 This strand is all about hands-on, investigative science, earning participants three certifications: IDAH2O Master Water Stewards, The River Mile (TRM) Crayfish and Freshwater Ecosystems and Project WET (Water Education for Teachers), as well as incorporating the Idaho State Parks Natural History Teacher Workshop. Each day starts with an interactive classroom session that builds into afternoon place-based investigations within beautiful Hells Gate State Park along the Snake River. Participants will explore the complex world of water quality and freshwater ecosystems, and how to incorporate field science into any grade level. Each afternoon includes expert training in water quality assessments and freshwater ecosystems, mixed with geology and natural history presentations by a seasoned park ranger. We will tour the Tammany Creek ecological restoration and outdoor classroom project; we will catch bugs in the creek to determine the health of the ecosystem; and we will test the waters to determine their quality. Participants will walk away with the ability to practice real-world citizen science with their students, and a keen understanding of the wonders of the water world. Each participant will be given an official IDAH2O kit that includes everything you need to do ongoing IDAH2O water quality monitoring (transparency tube, pH and dissolved oxygen tests, flow velocity float, 30-m tape, macroinvertebrate sorter and ID keys, IDAH2O handbook and other items), plus the 600-page Project WET Curriculum and Activity Guide 2.0. Instructors include Rick Reynolds of Engaging Every Student and Jim Ekins of U-Idaho Extension Water Outreach Program.
WAITLIST ONLY
Strand Instructors: Melissa Stroupe & Sheila Frei
Keywords: STEAM, Hands-on, LEGOs
Description: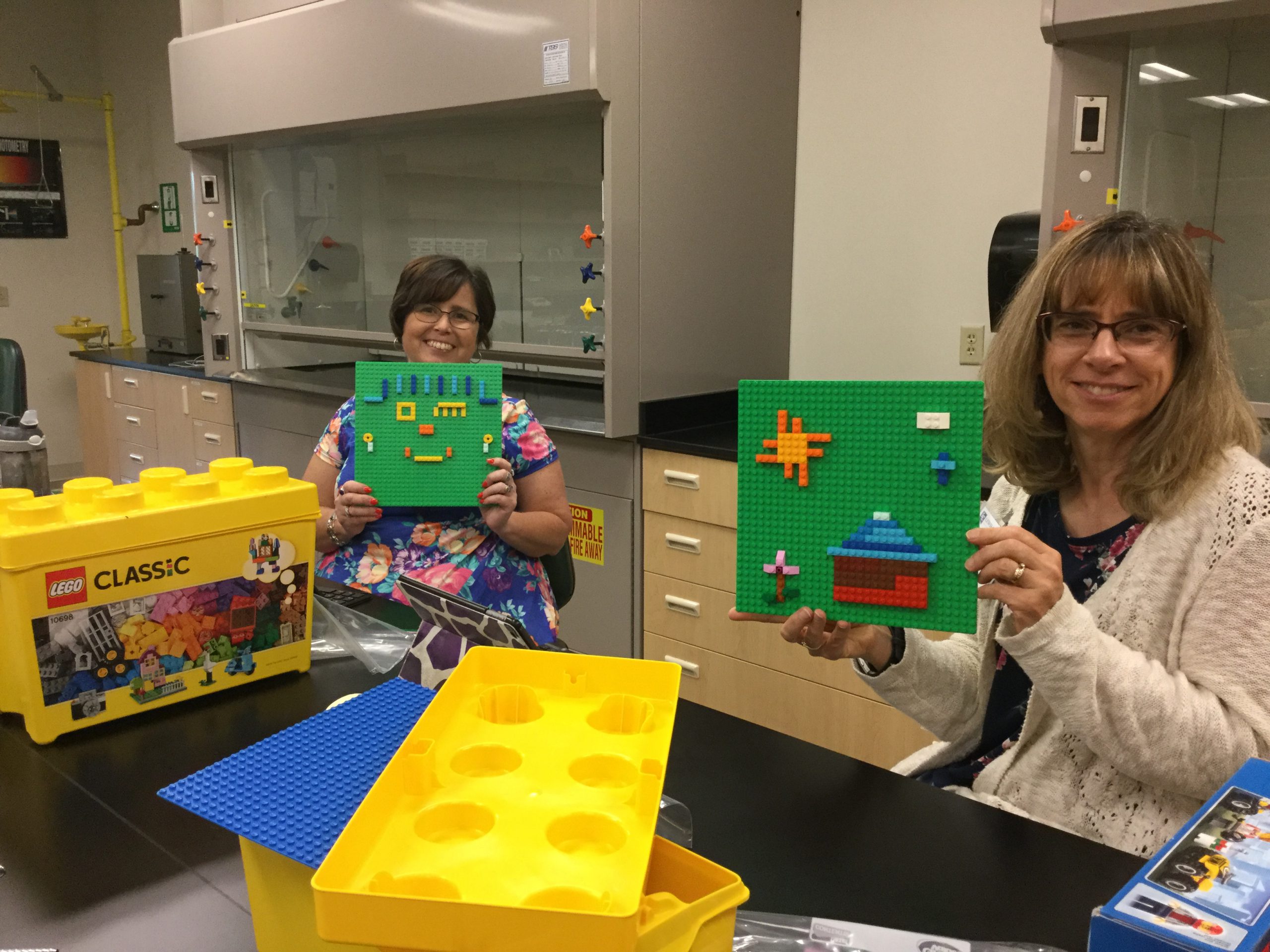 Get ready to piece it all together to create a deeper understanding and problem based learning in your primary classroom! We are going to start small and build our way towards gaining multiple ideas for you to implement STEM into your classroom. You will be learning how to use Lego's in all content areas and how to use formative and summative assessments to track student progress. You will be given enough Lego's so that you can start using them in your classroom right away in a variety of different ways. We will learn about amazing creations, stations and challenges that you can have your students try to for rich conversations while they are learning to solve real world problems. We will be exploring how this can work in your classroom, giving you a file or resources. We will be helping cultivate and environment of learning so that kids become lifelong STEM learners and will also be creating lifelong partnerships within our community, all while having a ton of fun!
Strand Instructor: Cathy Callow-Heusser
Keywords: Conceptual Understanding in Mathematics, Place Value, Fractions, Decimals, Percents, Mean/Median/Mode, Real-Life Applications; Math Attitudes
Description: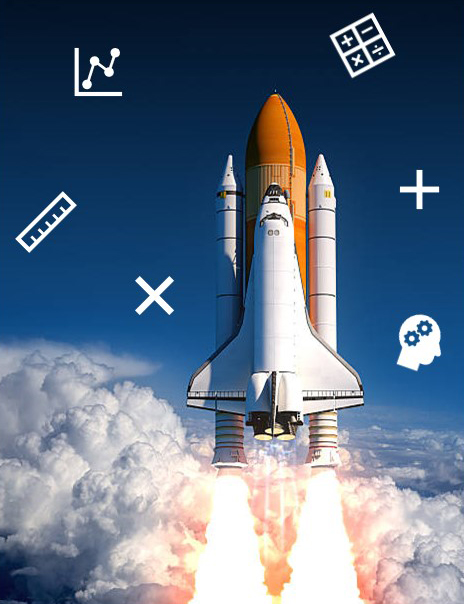 Have you ever wondered why you invert and multiply to divide fractions? Do your students ask you questions about math that you don't know how to answer? Do you wish you had a stronger conceptual understanding of mathematical operations with whole numbers, decimals, fractions and percents? Too often, we apply higher-level mathematical processes like trigonometry and statistics calculations without a strong conceptual understanding of why these processes work. This engineer-turned-educator dug into core standards for teaching mathematics and finally understood the concepts underlying the equations she used to apply in aerospace and computer engineering settings. In this strand, elementary educators will learn how to implement hands-on activities, interventions and games to develop students' foundational math skills, while examining real-life examples in STEM fields, such as finance, forensic science and medicine, that demonstrate just how critical these skills really are. Participants will receive a kit containing electronic and hard copy versions of activities, game instructions and RocketMath curriculum used in the workshop, as well as game pieces (i.e. dice, spinners) to implement in the classroom setting.
Strand Instructor: Paul Verhage
Keywords: Space, Satellite, Weather, Remote Sensing
Description: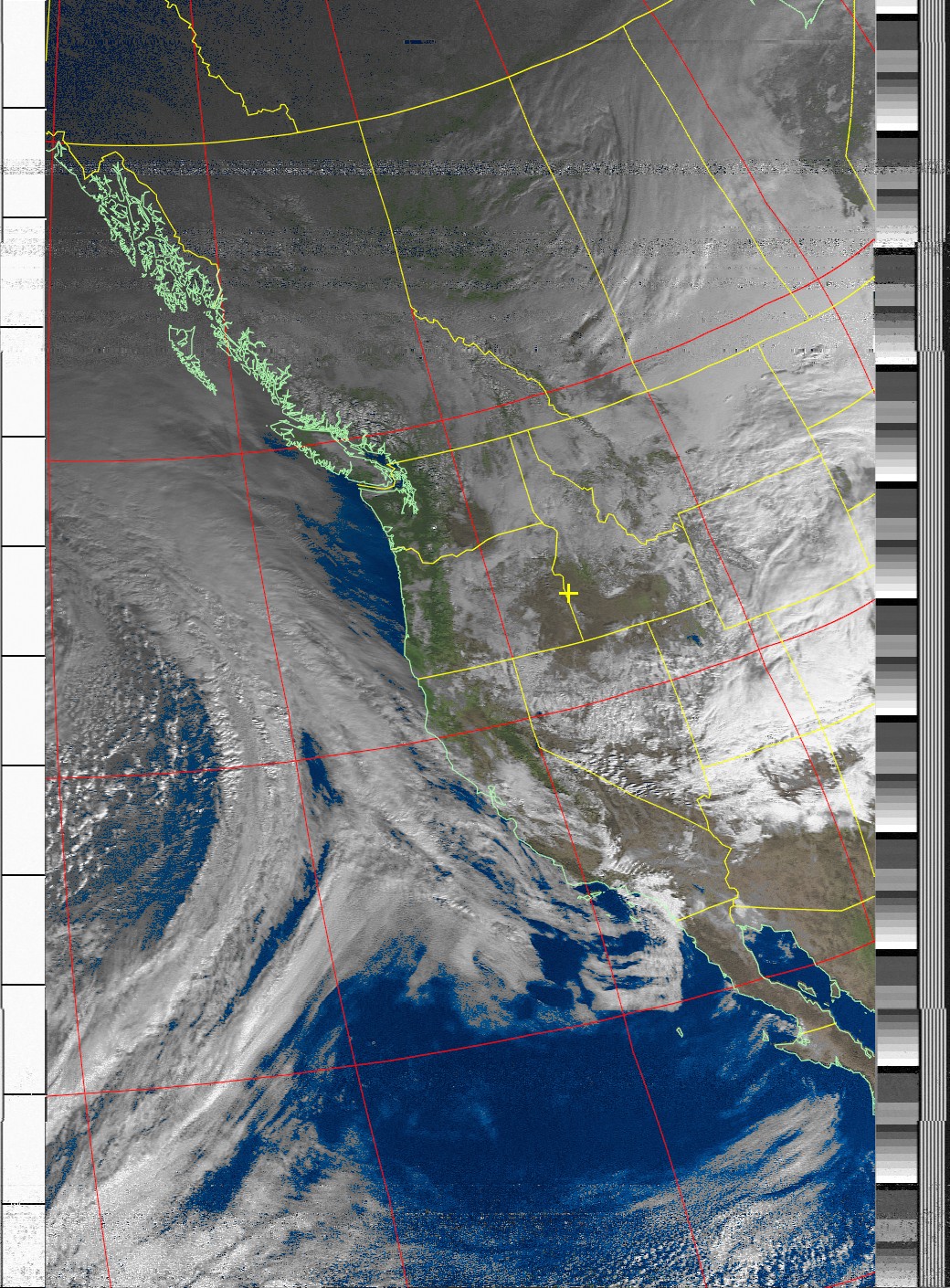 Educators attending this strand will construct and use a ground station to record Earth images transmitted by low earth orbiting satellites. (Note: an amateur radio license IS NOT required to operate the ground station.) With this ground station, anyone can record images that one of four National Oceanic and Atmospheric Administration (NOAA) satellites create and transmit as they pass overhead in their orbit. The images show what the ground below looks like in visible and thermal infrared. With these images, clouds, low pressure weather systems, ground and water temperatures, ocean currents, mountain ranges, smoke plumes, rivers, and snow can be observed over thousands of miles. This is an accessible Space-Age activity with applications in geography, meteorology, earth science and remote sensing technology, as well as a great addition to out-of-school STEM programs and family engagement events. Participants will learn how to operate the ground station, time the passing of satellites, interpret and gather data from the satellites and teach these processes to their students. Your kit includes everything you need to create the ground station, including a radio antenna, software-defined radio and a jump drive of required files.
Credit for attending i-STEM
For questions regarding your transcript, please visit the BSU Extended Studies K-12 Professional Development site. The syllabus including the link to register for the credit is below.  Cost is $60.