Computer Science Education Week is December 7-13
Computer Science Education Week (CSEdWeek) is December 7-13 which is around the corner. Computer Science Education Week is an annual program dedicated to inspiring students to take interest in computer science often by coding. It is a great time for everyone of all ages try at least one-hour of computer science activities, and we want you and your students to participate. During CSEdWeek we encourage everyone to complete at least one hour of code (HOC) or some type of CS activity!
PARTICIPATE in CS Education Week by:
CODE ALONG with STEMazing guess across our state, such as GOVENOR LITTLE, former Astronaut STEVE SWANSON and other special guess throughout the week! Check back for dates and time!

Governor Little and Astronaut Steve Swanson

JOIN OUR CONTEST! Hour of Code, which coincides with CS Ed Week, is a super-easy way to spend — you guessed it — just one hour learning how fun and easy coding can be. Reach out to your friends and family and spend an hour coding together.
Here's how:
Like or follow us on Facebook (@IdahoSTEMAC) or Instagram (IdahoSTEMAC)
Participate in Hour of Code by doing some type of CS activity of your choice.
Snap a picture of your Certification of Completion (if you compete a module at org) or a picture of how you participated in Hour of Code (if it is another way, such as Idaho Codes, CS Unplugged activities, etc.)
Post it to Facebook or Instagram with the hashtags #CodingIdaho and #IdahoSTEMAC and #CSEdWeek to be entered into our drawings for cool prizes!
* You will automatically be entered for our drawings for various prizes if you follow steps 1-4. At the end of CS Ed Week, we will pick several winners.
HOST AN HOUR OF CODE with your students! Participate by trying one of the many, many modules on Code.org's website. There are modules for beginners, intermediate and advance users! If you would like to have industry join to help facilitate an hour of code with your students, please email Finia Dinh at finia.dinh@stem.idaho.gov
Want more CS? Register for our Idaho Codes Program! Idaho 7th-12th grade students can learn web development at home. Idaho Codes is an online, self-paced, 120-hour computer science program that teaches students the foundational skills of building websites and developing apps with HTML, CSS, and JavaScript. For more information, visit https://stem.idaho.gov/apply/idahocodes/
Bearden Award for Women in Computer Science
The Idaho STEM Action Center and Ms. Betsy Bearden awarded the Bearden Award for Women in Computer Science to four student coders who completed outstanding Idaho Codes projects (For more information visit our Idaho Codes page). These young women coders spanned the state, attending this virtual award presentation from Jerome, Coeur d'Alene, Boise and Meridian where Ms. Betsy Bearden recognized the students with a cash award of $250 each and encouraged them to continue their pursuit of critical computer science skills.  What's next for these young women? They will be leading younger students in their early coding engagements for Hour of Code in December during Computer Science Education Week as classroom mentors.
Congratulations to MaeLynne (Jerome), Grace (Coeur d'Alene), Kailyssa (Boise), and Tori (Meridian), you all have a bright future in STEM!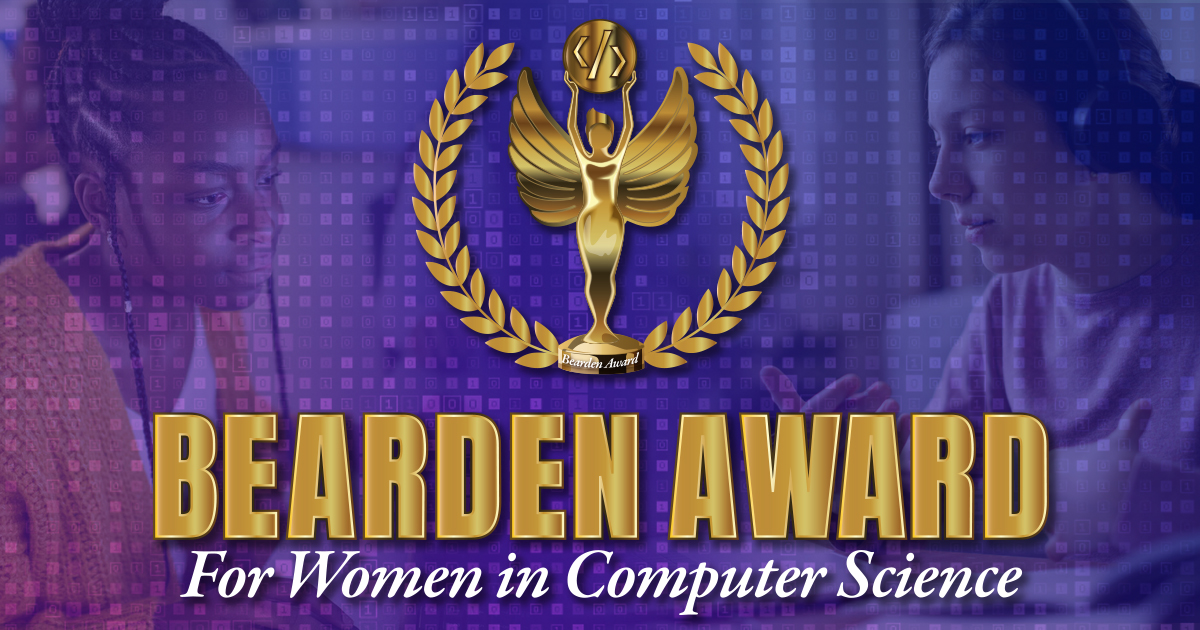 "Everybody in this country should learn how to program a computer because it teaches you how to think." – Steve Jobs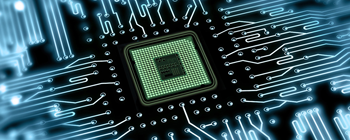 What is Computer Science?
Computer Science, or CS for short, is the study of principles, applications and technologies of computing and computers to build problem solving and creative thinking.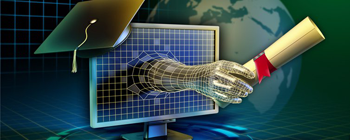 Why is CS Important?
Idaho's technology sector is one of the fastest-growing in the nation, and 80% of jobs will require these skills in the near future. CS helps equip you with the skills you need to succeed in any field!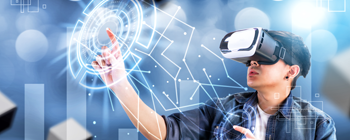 Incorporate CS in the Classroom
Funding is available throughout the year for a variety of CS-related projects. Find out how your learning environment can benefit from CS pilot projects or gain access to more technology to support CS education.
Computer Science is Changing Everything
Idaho Computer Science News
Jessica Taylor interviewed Dr. Hemingway about the national push to incorporate computer science into public education and how close Idaho is to implementing something similar to Wyoming's recent move requiring K-12 public schools to offer C.S. instruction.
33 States Adopted 57 Computer Science Ed Policies since 2018

Excerpt from Education Dive Brief
Idaho's initiative is led by the state's STEM Action Center, which has funded professional development and resources for educators, allowing communities to host trainings and promotional events around STEM. When Idaho passed legislation in 2018 requiring computer science course offerings in every public school, executive director Angela Hemingway said the state was on "very positive trajectory."
Now, she said, computer science education is spreading thanks to a "significant need" for it in the job market.
"We recognize that literacy in the 21st century is no longer just having students be able to read," Hemingway said. "We have to help students understand the importance of computational skills and processes that were not as common in the workforce just a decade ago."
Hemingway suggested that states and districts looking to expand STEM programs should partner with local industry representatives, as industry stakeholders have a powerful voice at the table when it comes to political state- and district-level funding decisions. Having stakeholder support made Idaho's initiative successful, she said.
Idaho also established a "bridge" program in February that places teachers in local businesses where they can get hands-on work skills and understand the "complexity of the industry."
The program is expected to expand as it enters its second year, with an increasing number of teachers applying for placement.
A special message from Code.org founder, Hadi Partovi, to Idaho, the second state in the country to adopt all nine CS policies!
According to Code.org, Idaho is one of the states leading in Computer Science (CS) nationwide. Code.org is a national non-profit dedicated to expanding access to CS in schools and increasing participation by women and underrepresented minorities. Their vision is that every student in every school has the opportunity to learn CS. They have come up with nine policy recommendations that every state could adopt to help move CS Education forward. Idaho is the second state in the nation behind Arkansas to implement all nine, making CS a fundamental part of education.
Idaho has been a national leader in expanding computer science education for their K12 students. In 2018 Idaho became the second state to adopt all nine Computer Science policies to expand computer science in schools across the state, thanks in part of the to the Idaho STEM Action Center. Watch their video to learn more about what they are doing with KIBO for their young learners!