APPLICATION TO ATTEND IS CLOSED.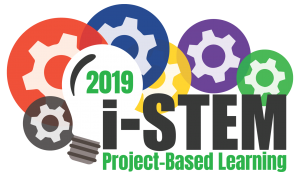 The 2019 i-STEM theme is Project-Based Learning with a focus on state content standards. Participants will learn STEM content aligned with standards within a hands-on, project-based framework. Join educators across the state for a STEMazing time at i-STEM!
You can check out amazing resources and materials to support STEM education. Please contact the individuals below for information on checking items out of your local i-STEM library.
Speaker Presentations
i-STEM Resources are also accessible in the Resources Portal.
Morning Sessions – Empowering Tomorrow's Scientists
Aaron McKinnon, State Department of Education
Angela Hemingway, Idaho STEM Action Center
Adam Richins, Idaho Power Vice President of Customer Operations and Business Development
2018 Professional Development Credits
Assignment for 1st Professional Development Credit
Attend i-STEM Institute and Register on Mentorship Portal
i-STEM participants will receive one paid i-STEM undergraduate professional development credit from the College of Southern Idaho. To receive this credit participants will fill out a registration form during the institute and complete the following assignment.
Contact: John Hughes, CSI - jhughes@csi.edu; 208-732-6549.
Participants must:
Attend all 4 days of the strand and institute.
Complete the post-institute survey via the Community Grants Portal (https://idahostem.force.com/gms/)
Complete the registration process for Mentorship Portal (https://mentorship.stem.idaho.gov/)
---
Assignment for 2nd Professional Development Credit
Engage with Mentors
i-STEM participants will have the opportunity to purchase ($60) a graduate professional development credit from Boise State University upon completion an assignment throughout the 2018-19 school year. A link to register for this credit and more information is available in the syllabus linked below.
Contact: Kaitlin Maguire, STEM AC – istem@stem.idaho.gov; 208-332-1729.
Participants must:
Complete the registration process for the Mentorship Platform.
Engage in mentorship activities via the Mentorship Platform in one of two ways:
a) Identify at least one student-led project that would benefit from mentorship support, assist student with registration into the Mentorship Platform, and monitor the progress of the project in the platform. (10 hrs)
b) Find at least two mentors in the Mentorship Platform or the community and set up visits with these mentors and a student group (either virtually or in person). (10 hrs)
Create a lesson plan in which there is mentorship engagement. (3 hrs)
Submit a final report via the Community Grants Portal (3 hrs) (https://idahostem.force.com/gms/) answering questions about their experience engaging with the mentorship platform, connecting mentors and students, and student experiences working with a mentor, highlighting best practices, lessons learned and ways they will engage with mentors moving forward.
2018 i-STEM Strand Resources
Cracking the Code: How to teach Computer Science to K-2
(Instructors: Ashley Schaffner and Chad Harris)
Lego STEM Stations in Primary Classrooms (Instructors: Melissa Stroupe and Sheila Frei)
Mechanisms of a Makerspace: Design Thinking and the Maker Movement (Instructors: Morgen Larsen and Becky Firth)
Build, Create, Innovate (Instructors: Amber McVey and Amber Obert)
Interested in sponsoring i-STEM by supporting a workshop, being a regional sponsor or adopting a teacher?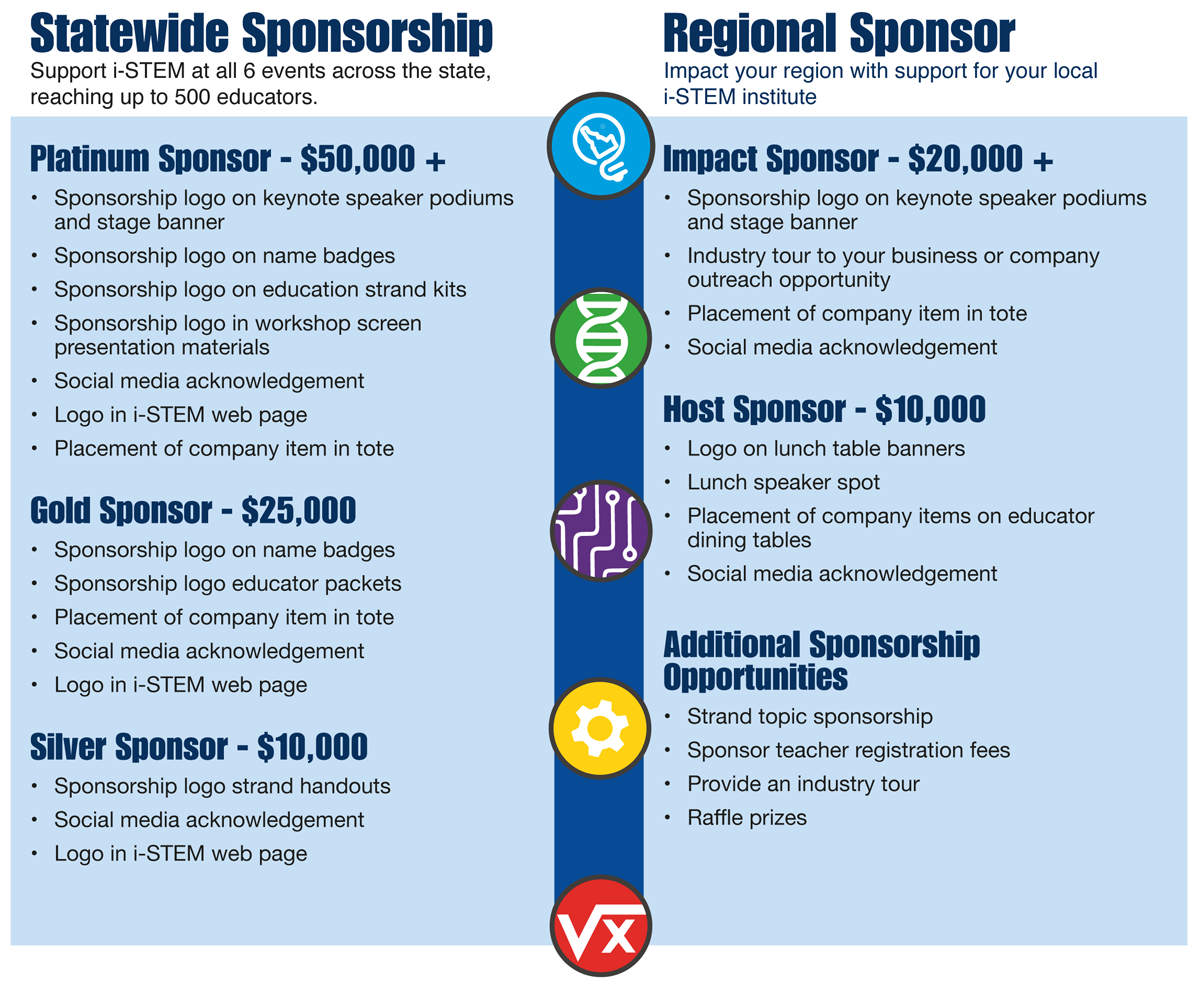 Secure your sponsorship by March 31, 2019 to support i-STEM by contacting Kaitlin Maguire, istem@stem.idaho.gov, 208.332.1720
Thanks to our 2019 Sponsors!