Learning Blade for STEM/CS/CTE Career Exploration
Learning Blade is a system of interactive online lessons, teacher lesson plans, and printable at-home activities for 5th to 9th graders, where students learn about STEM and Computer Science careers while reviewing academics. Students have access to over 400 online lessons in human-centered "Missions" or stories to explore these exciting careers aligned to Idaho state standards. Teachers can download related lesson plans to integrate project-based activities, design thinking, 3D printing, at home lessons, and other resources.
This resource is offered to schools fully-funded by the state in partnership with the Idaho STEM Action Center.
and

STATUS: OPEN
FREE school site licenses for 3 YEARS available to all Idaho Public Schools
FUNDING:
This resource is offered to schools fully-funded by the Executive Office of the Governor in partnership with the Idaho STEM Action Center and State Board of Education.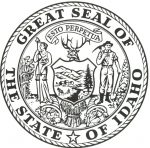 SCHEDULE a free webinar training or a 30 minute live demo of the resource by emailing Learning Blade at the link below.
"Thank you to the Idaho STEM Action Center for proving Learning Blade to help show our students careers in STEM and Computer Science."
"I learned so much about new careers that I'd never heard of before. The math problems were hard and challenging but I love math so now I know some different careers that use math and how they use it."
"In computer science, students have the option to select Learning Blade as one of the activities that they do in a semester. They go through the mission(s) of their choice at their own pace during that time frame."
"I enjoy the ability in Learning Blade to find almost any topic that the students are interested in and seeing how it ties to STEM."
"I like the variety of tasks students need to complete. I like that it hits all learners through the use of videos, audio attached to the reading and tasks to complete."