i-STEM at College of Eastern Idaho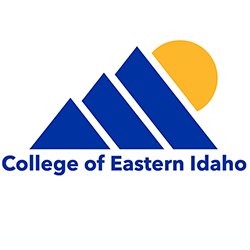 ATTENTION! Due to COVID-19 we made the difficult decision to postpone i-STEM 2020 to June 2021. Everything for i-STEM 2021 will be the same as it was intended for i-STEM 2020 – same theme, same general sessions, and majority of the same strands. All applicants for i-STEM 2020 WILL NOT have to reapply for i-STEM 2021. If you applied last year, we will reach out to you this winter about your application and strand choices. If you have not applied to participate in i-STEM, and would like to, please apply when the application opens (bottom of the page).
The i-STEM Institute at College of Eastern Idaho (CEI) in Idaho Falls has been postponed until June 2021. Over these four days, participants attend a workshop strand, participate in general sessions with keynote speakers and network with other educators. Participants leave with a kit of materials related to the workshop strand they attend, ready to implement what they have learned into their teaching environments. This professional development opportunity is open to formal and informal educators.

Participants are encouraged to attend i-STEM with colleagues from their own school, district or organization to work on building partnerships during workshop sessions.
STEM AC is reaching out to businesses throughout the state to sponsor registration fees. We will reach out to you once you are accepted into the program and let you know if your registration fee is covered by a sponsor.
Your district may have funds to pay your registration fee to attend STEM AC PD opportunities. Learn more about Title 4 funding here and talk to your local administrator for guidance.
Travel Reimbursement
Travel will be reimbursed following the guidelines below. Distance is measured from the participant's home to the closest i-STEM institute location. For example, if you live in Twin Falls but attend the institute in Pocatello, you will only be reimbursed for travel to College of Southern Idaho. Participants must attend all four days of the institute to receive travel reimbursement. Only public Idaho formal and informal educators are eligible for travel reimbursements.
Have Questions?? Contact the i-STEM Coordinator, Finia Dinh, at finia.dinh@stem.idaho.gov.
Status: Closed
Fee: $50 for formal and informal public educators serving Idaho PreK-12 students ($1000 for private school, home school, retired, non-Idaho, and vendor/for-profit educators.)
Eligible Applicants: All educators (see fee amounts) - NEW APPLICATIONS ONLY
Training Dates:
June 2021
Funding Schedule:
Open: February 2, 2021*
Close: March 4, 2021*
Award date: April 2, 2021*
Program Manager: Finia Dinh
*These dates are only for new applicants. Those who already applied for 2020 do not have to reapply.
Location:
College of Eastern Idaho
Health Care Education Building
1600 S 25th E
Idaho Falls, ID 83404
Map and Directions
* Indicates this strand is appropriate for informal educators.
Note: Kit contents and field trips are subject to change.
Strand Instructor: Charles Horikami
Keywords: Problem Based Learning, Partnerships, Inventions, Community, STEAM
Description: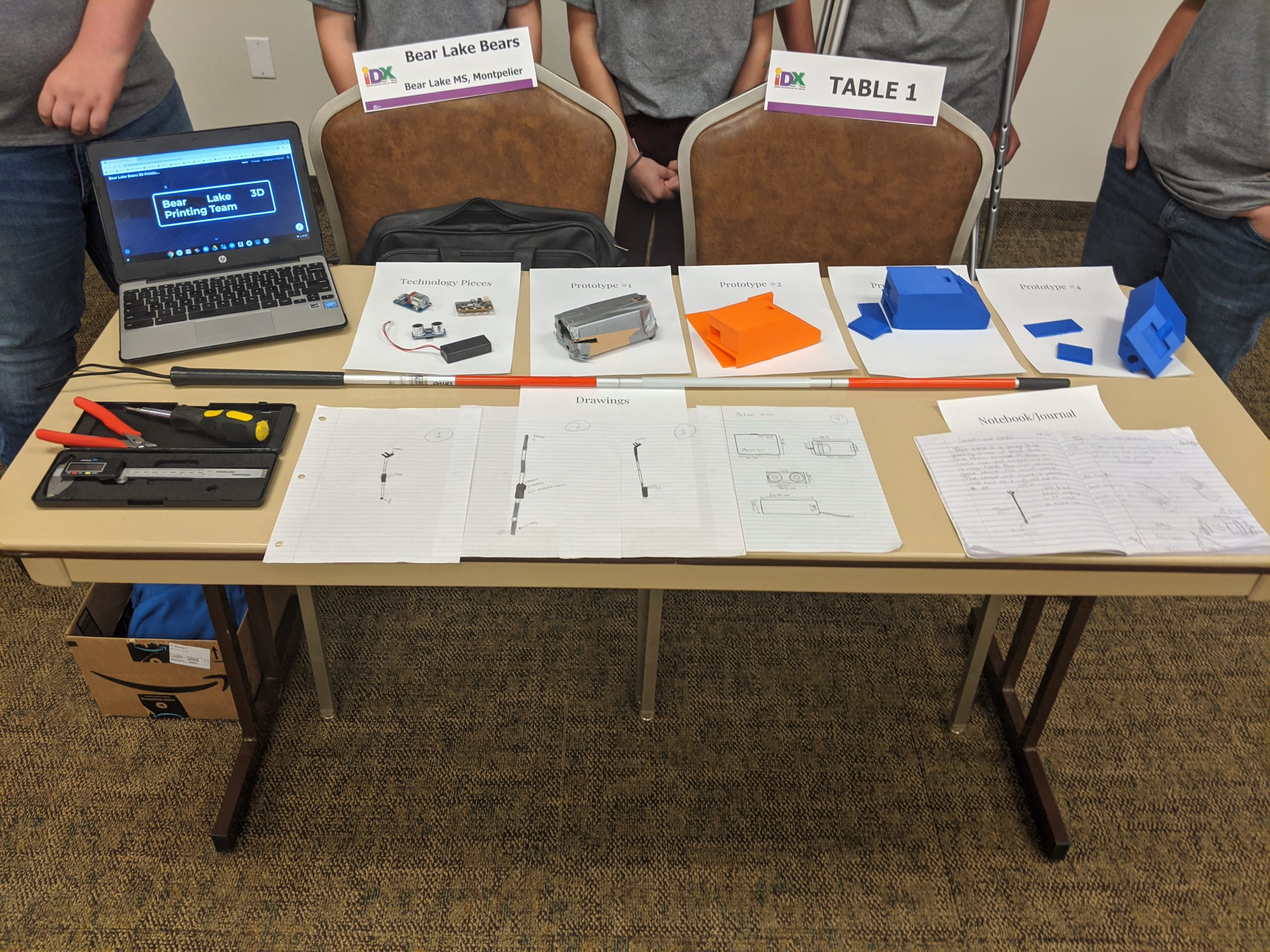 Technology is often seen and used by students as a toy. As educators, we have the power to teach them how to use it as a tool to improve our communities and our world. In this strand, participants will be walked through an invention and innovation process that involves interviews, identifying problems, brainstorming solutions, innovation and iteration of prototypes, culminating in an invention that solves a real problem for a real person. Participants will be actively involved in creating and presenting a final product for a client, allowing them to develop the skills and information needed to implement a similar project in their own classes. Problems and solutions can be for something as simple as a better doorstop for another teacher in their building (elementary) to innovating parts for machines in local businesses (secondary). All of the processes and techniques practiced in this strand can be adapted to a variety of technologies and grade levels, giving participants the means to positively change their students' understanding of and engagement with technology. Participants will receive a micro:bit set, as well as tools and materials for prototyping including a hot glue gun, pliers, screwdrivers and crafting materials.
Strand Instructors: Ashley Schaffner & Angie Miller
Keywords: Coding, Computer Science, Problem Solving
Description: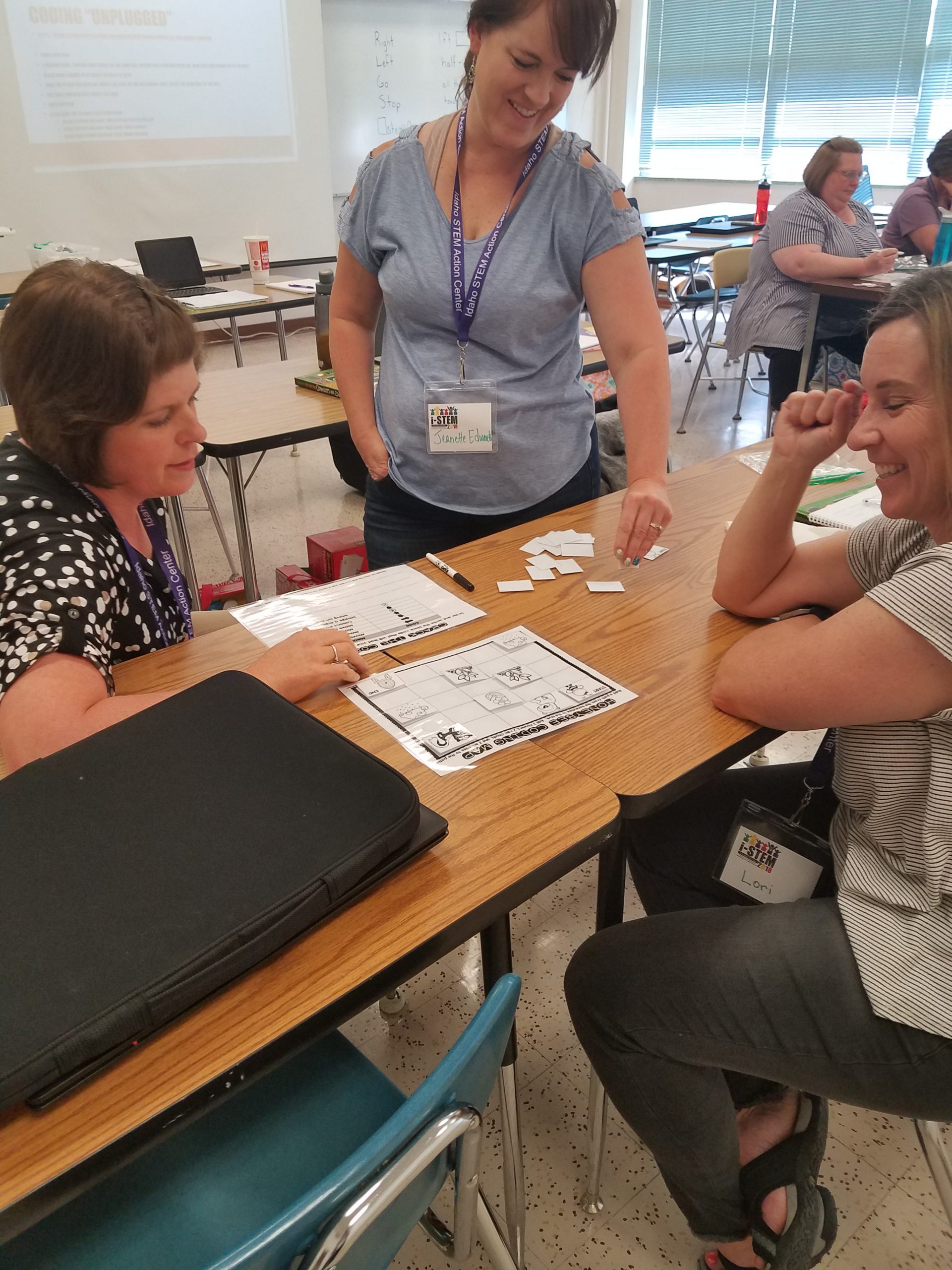 This strand equips educators with the knowledge and tools they need to integrate coding and computer science concepts into the early elementary classroom. Emphasis will be placed on empowering teachers to lead "unplugged" activities (no computer needed!) to naturally solicit computational thinking from their students. Educators will gain the confidence and skills to facilitate an entire coding unit with their students, guided by educators who have implemented the same content in their own classrooms to build critical thinking. While this course is geared toward teachers working with students in grades K-2, it will also be a great resource for teachers of all grades looking to introduce their students to basic coding and computer science concepts. The course uses the Idaho Content Standards for Computer Science to prepare educators as they introduce students to concepts including, but not limited to: parts of a computer, hardware and software, troubleshooting, typing skills, problem solving, teamwork, and of course coding! Teachers will also explore how introducing their students to these concepts at an early age will better prepare them for the future. Participants will meet STEM professionals and have the opportunity to learn about exciting new opportunities in the technology field, which they can take back to their classrooms and share with their students. Educators will leave with resources to implement and/or make their own manipulatives for every offline activity demonstrated, as well as access to all computer-based learning platforms experienced during the strand.
Strand Instructor: Sarah Childers & Heather Rasmussen
Keywords: STEMpower, Teams, Leadership, Project-Based Learning
Description: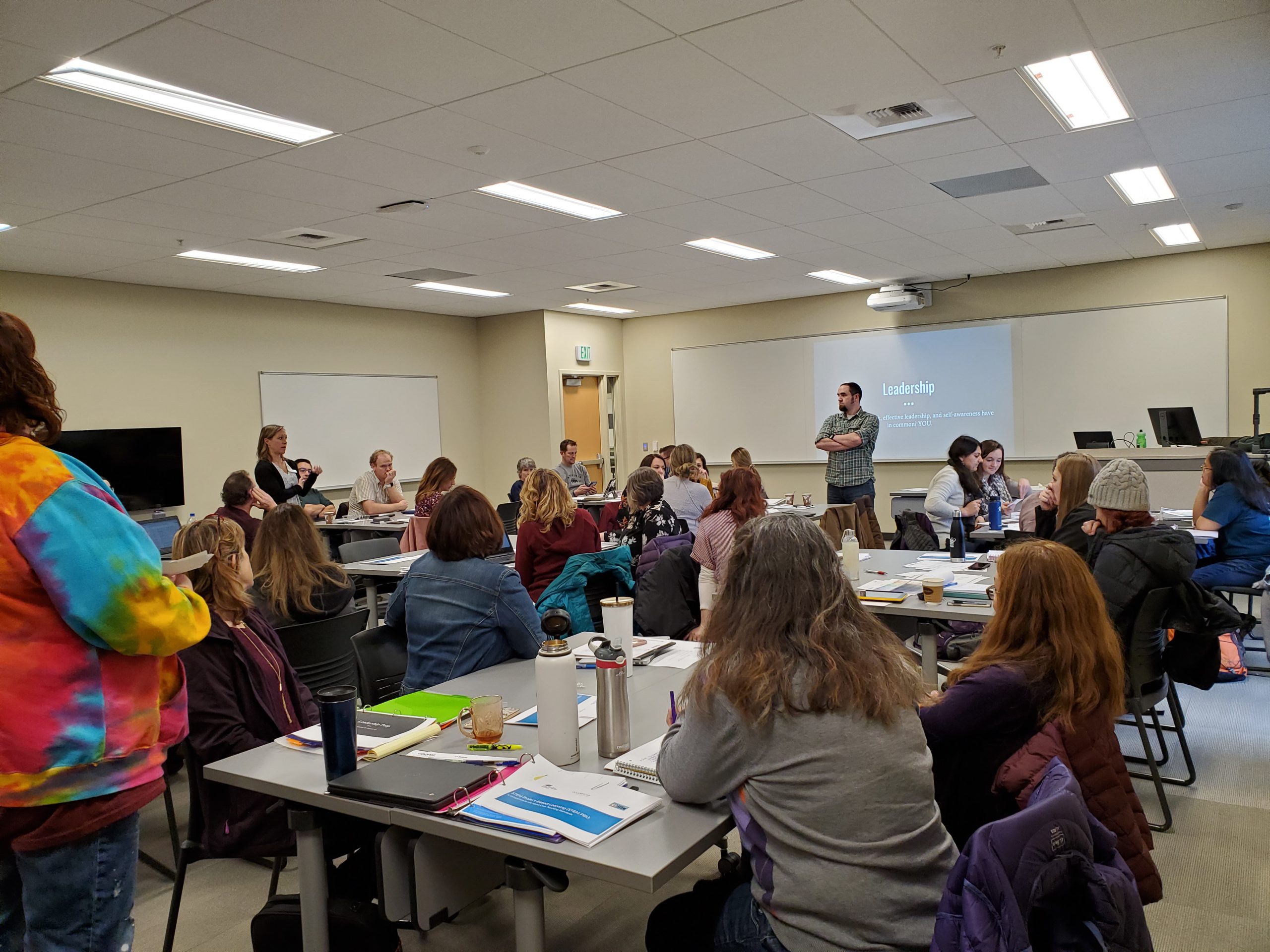 Join us for a unique opportunity for educators and administrators who are ready to set a course for integrated STEM education in their schools. This strand is taught by classroom teachers and administrators who have received extensive training from Educurious and Idaho STEM Action Center. This engaging learning experience will empower educators to lead STEM efforts in their schools. It will expand participants' knowledge of STEM teaching and learning to help support systemic change while integrating more STEM activities across all content areas. Facilitators will share lessons learned as they transitioned from traditional teaching and learning to STEM-focused schools with a team approach to school governance. Expect an intellectually stimulating and useful professional development experience. You should finish this strand prepared to lead your colleagues in dramatically increasing student learning and achievement in STEM subjects in your schools. Participants are required to take this strands in groups of 3-5. In your application, you must list the individuals from your school/district that plan to take this strand with you.
Strand Instructors: Zoe Jorgensen & Debra Beard
Keywords: STREAM Integrated Lessons, Idaho Earth Science Standards
Description: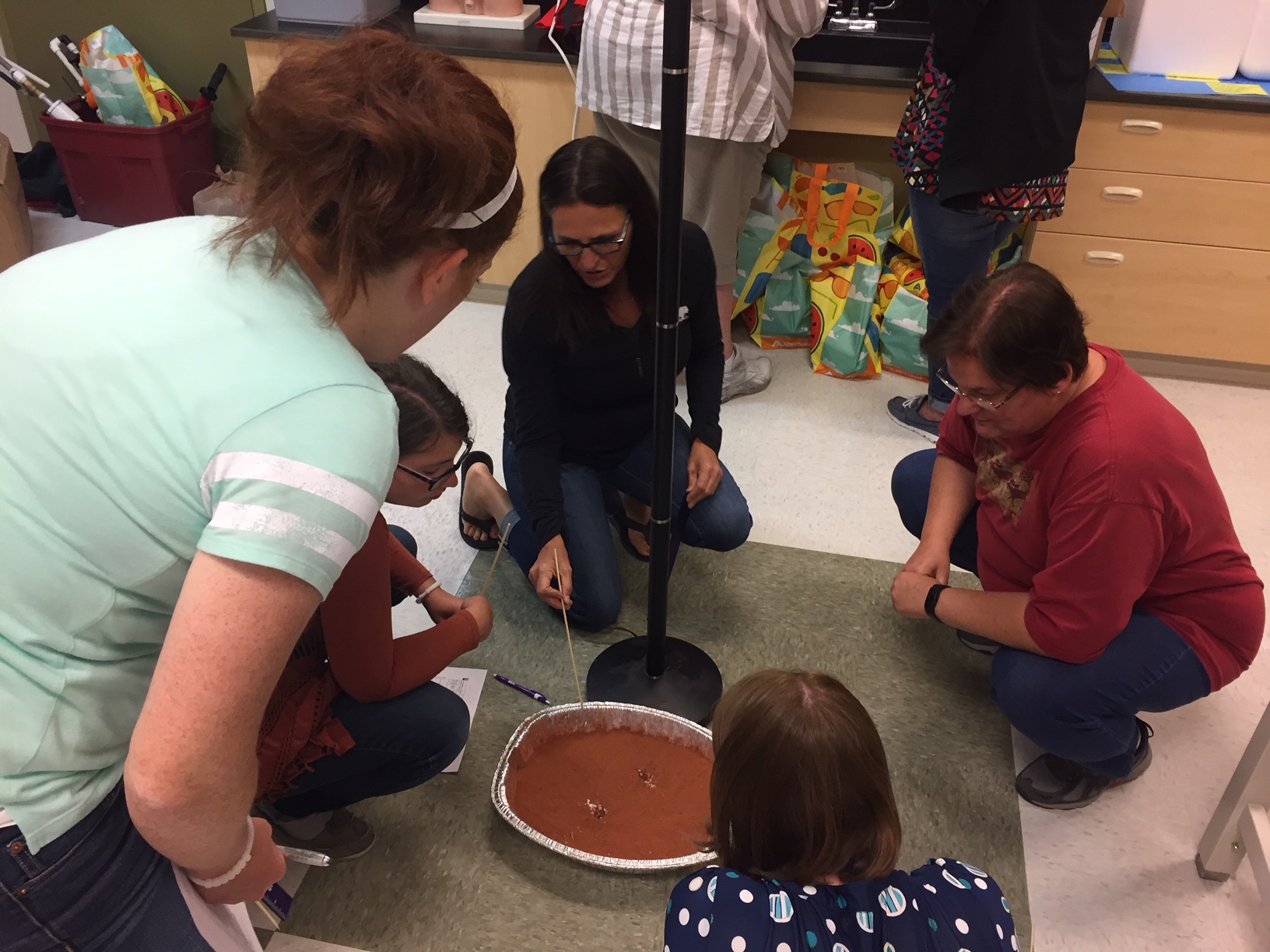 This strand will provide participants the opportunity to explore the sciences of astronomy and space exploration through a cross-curricular and project-based approach. As we delve into topics including the Sun, the Moon, the Solar System, the stars and space exploration, educators will learn pedagogical strategies for developing lessons that integrate science, technology, research, engineering, arts and mathematics. Participants will create and learn to use a variety of models and investigations to explain scientific concepts which are too "big" to bring into a classroom. This learning sequence will include experience with the StarLab portable planetarium and a certification to check-out and use the StarLab planetarium from the iSTEM resource center at the INL. Participants will receive a kit of materials for constructing two- and three-dimensional astronomical models with their students, as well as a variety of books to make literature connections to science content.
Strand Instructors: Sunny Katseanes & Alana Jensen
Keywords: STEAM, Zoo, Habitat, Conservation, Wildlife
Description: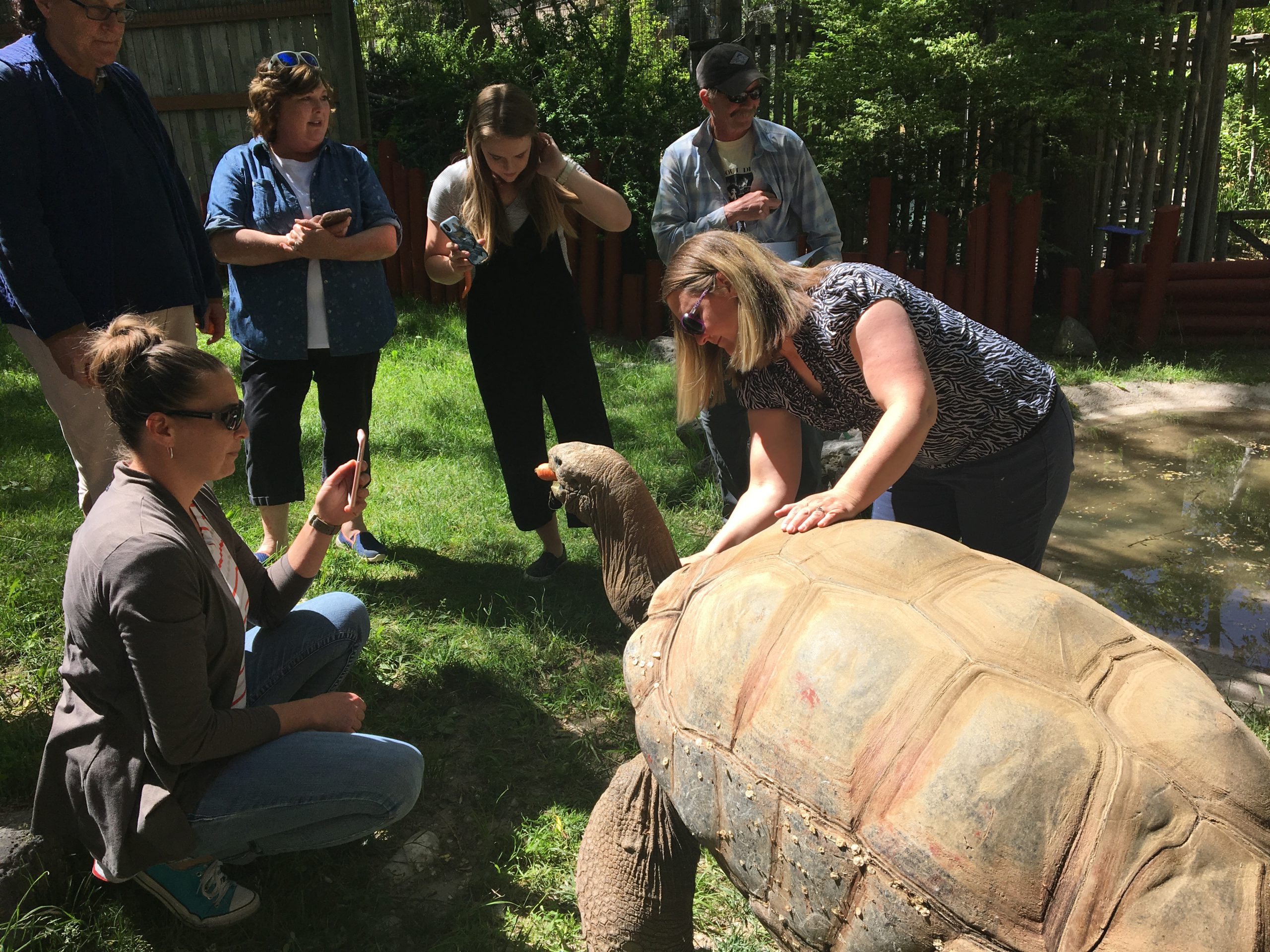 We know it's up to humans to protect our planet and its inhabitants for the future, right? In reality, conservation is more complex than we realize. How can you help? During this strand, you'll meet representatives from local and global agencies that are working with the Idaho Falls Zoo to support the world's wildlife. You'll be able to engage your students in developing hypotheses and conducting scientific observation in a fun and interesting way. You'll learn about some of the challenges that interfere with conservation efforts such as invasive species. You'll explore how adaptations and behavior are critical for species management and how this applies to some of the most endangered animal species. We'll teach you how empathy plays a crucial role in encouraging people to be, or get involved with, conservation agents. We'll do this by taking a commonly misunderstood group of animals, like bats, and show you why building bat houses can help not only the bats, but humans as well. You'll also learn how zoo designers use STEAM to design animal exhibits that are not only beautiful for guests, but satisfy the diverse habitat and welfare needs of exotic animals. Finally, you'll leave able to tell your students, families and friends what goes on behind the scenes at the Idaho Falls Zoo! In your kit, you'll receive a wooden bat box design kit, a Lamotte water monitoring kit, an Erector Animatronix set and a guide book that will allow you to recreate for your students the experiences you have during this strand.
Strand Instructors: Karen Laitinen & Brad Gretch
Keywords: Energy, STEM, Physical Science/Physics, Math
Description: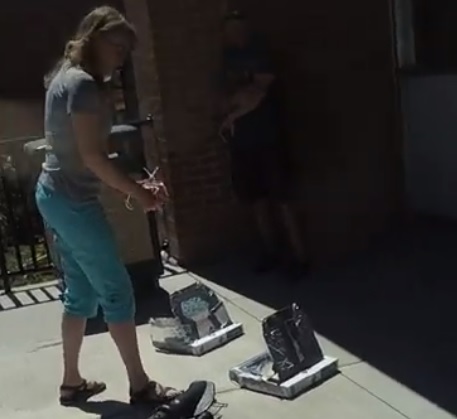 3, 2, 1 Energize (4th-12th grades) your classroom with STEM lessons on work, power and energy. Energy is all around us; from morning to night, our lives are full of energy. Explore energy, work and power through toy design, solar power and wind power. Come join us for physics phun with energy. This strand is designed to help educators integrate Science, Technology, Engineering and Math in the science classroom through hands-on, standards-aligned activities. Science concepts are introduced and reviewed in briefings and debriefing labs. The lab activities can be replicated in the classroom to engage students with technology and engineering design. Students will also learn the math principles needed to analyze collected data. Participants will experience classroom-ready STEM activities for energy, work and power. All activities are inquiry-based, incorporate design concepts and align with Next Generation Science Standards (NGSS) and Idaho State Content Standards for energy science. Participants will take home an Energize kit with all the supplies to get them started, including lab materials, measurement tools, multimeter, plus supplies for building hovercrafts, roller coasters, spring cars and more!