i-STEM at College of Eastern Idaho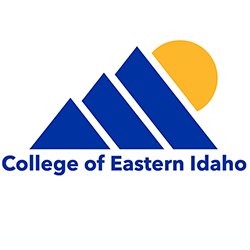 This year the i-STEM Institute at College of Eastern Idaho (CEI) in Idaho Falls will be June 24-27. Over these four days, participants attend a workshop strand, participate in general sessions with keynote speakers and network with other educators. Participants leave with a kit of materials related to the workshop strand they attend, ready to implement what they have learned into their teaching environments. This professional development opportunity is open to formal and informal educators. APPLICATION TO ATTEND IS CLOSED. Successful applicants will be notified in early April by STEM Action Center.
Have Questions?? Contact the i-STEM Coordinator, Kaitlin Maguire, at istem@stem.idaho.gov.
Eligible Applicants: Formal and informal educators serving Idaho PreK-12 students.
Cost: After notification of acceptance, participants pay a registration fee following the guidelines below.
Role
Registration Fee
Idaho Public PreK-12 Educator
$50
Idaho Public or Nonprofit Informal Educator
(e.g. Museum Educator, After School Programs, Libraries)
$50
Idaho Pre-service Educator
$0
Private School Educator
$500
Homeschool Educator
$500
Retired Educator
$500
Non-Idaho Educator
$500
Vendor/For Profit Educator
$500
Status: CLOSED
Training Dates:
June 24-27, 2019, 8:00am - 5:00pm
Location:
College of Eastern Idaho
Health Care Education Building
1600 S 25th E
Idaho Falls, ID 83404
Map and Directions
Travel:
Participants that travel >25 miles to attend the closest institute are eligible to receive a travel reimbursement stipend, following the guidelines below. Distance is measured from the participant's organization (school, library, afterschool program) to the closest institute location. Participants must attend all four days of the institute to receive a travel stipend. The stipends will be distributed after the institute. Only public Idaho formal and informal educators are eligible for travel stipends.
Travel One-Way to Closest Institute

25-49 miles    $150.00
50-149 miles  $700.00
150+ miles     $900.00
*Indicates this strand is appropriate for informal educators.
Note: Kit contents and field trips are subject to change.
*Ecosystem Studies and Animal Adaptions - Grades: K-2
Subjects: Science, Engineering, Career Awareness
Instructor: Becky Vodermann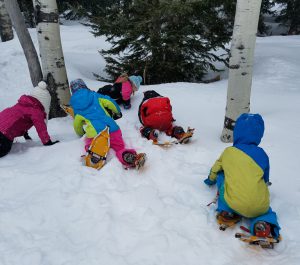 In this strand, educators with become immersed in ecosystem and animal topics, and learn activities that introduce observation skills through exploring living and non-living things and the characteristics of each in the natural world. Participants will learn how to engage students in topics of ecosystems and animal tracks, traces, and adaptations, taking a deep dive into natural and human threats to local animal habitats. The workshop will end by exploring how students may engineer ideas by mimicking animal solutions in project-based learning. The instructor will also look into the opportunities that already exist for participants' classrooms to become involved in habitat protection. Field trip to the Teton and Snake Rivers.
Kit: Animal Tracks, Birds of Prey, Freshwater Fish, Mammals Pocket Guides, Rite in the Rain Notebook, Audubon Society Field Guide to North American Mammals, PreK-8 Environmental Education Activity Guide from Project Learning Tree, Water Cycle Poster.
*Beyond this World with STEM - Grades: K-8
Subjects: STEM, Arts/Humanities
Instructors: Zoe Jorgensen and Debra Beard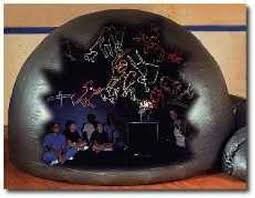 Explore the sciences of astronomy and space exploration! Participants will take an integrated and project-based approach to the topics of the Sun, the Moon, the Solar System, the stars and space exploration. Participants will create and learn to use a variety of models and investigations to explain scientific concepts which are to 'big' to bring into a classroom. This learning sequence will include experience with the StarLab portable planetarium and a certification to check-out and use the StarLab planetarium from the i-STEM resource center at the INL or District #91. Potential field trip to INL.
Kit: Sun-Earth size/distance model, Season model teacher, Earth-Moon size/distance model, Moon phase model and class set of styro-balls light bulb, Sequential Moon phase model, Solar System Solar System distance models, Solar System size models, Stars and StarLab certificate, Laser pointer, Rocket balloon set, Alka-Seltzer rocket model, Trundle wheel, Foam rocket model, Paper rocket model PVC rocket launcher,  Books: Thirteen Moons on a Turtles Back, The Stars: A new Way to See Them, Stinker from Space, To Space and Back.
*FabSLAM 3D Design and Fabrication - Grades: 5-9
Subjects: STEM, Arts/Humanities, ELA, 3D Design/Printing, Career Awareness
Instructors: Jeff Stratter and Francesca Bessey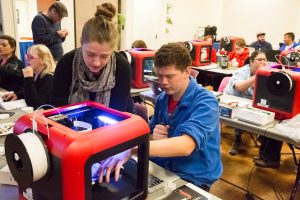 Participants will learn the basics of 3D design, 3D printing, the design engineering process and project-based learning techniques including scaffolding and design thinking, while also exploring a variety of tools to support project-based learning in the specific disciplines of digital fabrication and 3D design. The educator will be able to return to their learning organization and support a youth team to complete a multi-week digital fabrication challenge where youth learn, and practice skills related to 3D design and 3D printing. The educator will be able to support and guide students to properly document their process and encourage multiple design iterations throughout the challenge. Teams will then have the option to present their work at the FabSLAM Student Showcase Event in your region where a panel of judges will critique their work. Educators will be eligible to receive travel stipends and $500 additional funding for bringing a team to the FablSLAM Student Showcase Event
Kit: 3D printer, 3D filament, tools for 3D printer, online activities.
*Anyone Can Code - Building a Coding Course When You Don't Have a Clue - Grades: 6-12
Subjects: Computer Science/Coding, Technology, Mathematics, Career Awareness
Instructor: Charles Horikami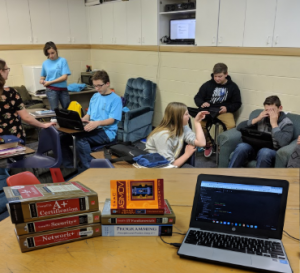 Does your school want to offer coding, but nobody knows what to do? You don't know coding but you would like to learn? Or maybe you want to start an extracurricular club on coding? Even for beginners who know that computers work but don't know how, this strand is for you! Participants will learn how to create their own Coding class and learn that while it may seem mysterious, coding is largely a self-taught skill. In addition to receiving a crash course in C++, a versatile and almost universal coding language, you will also be given the introduction on how to become certified in CompTIA's IT Fundamentals course. This course is a world-wide recognized course that provides basic certification and is a gateway for jobs in computer technology. Combined IT Fundamentals and programming in C++ provides a full course that teaches students in Middle and High School needed skills and certifications that can help them get real world jobs. Potential field trip to Idaho National Labs.
Kit: CompTIA IT Fundamentals book, Programming: Principles and Practice Using C++ book, 1 year subscription to Code Anywhere FreeLancer, computer mouse.
*Journey Through Mathematical Wonders - Grades: K-12
Subjects: Technology, Engineering, Mathematics, Arts/Humanities, ELA, Computer Science/Coding Physical Education, Career Awareness
Instructor: Shelley Nash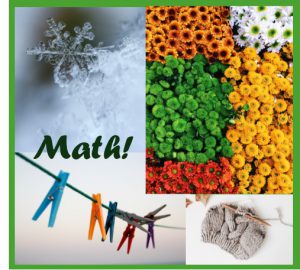 In the world of STEM, too often the 'M' is an afterthought! Come join us on a journey of joyful, creative mathematics! We'll visit math worlds where you've never been; we'll play, build, draw, explore, discuss, and challenge ourselves! We'll use playdoh, cardboard, duct tape, technology, and more! This strand is designed for educators of all levels (including special education)! You will learn something that will inspire you and your students no matter what ages you teach! This strand purposefully incorporates the 8 Mathematical Thinking Practices into the entire strand, so that you can find joyful, creative ways to engage all your students in mathematics. Let's get rid of the labels—'math people?' and 'not a math person'--and rather find the mathematics we enjoy and help our students do the same! Field trip to art museum and escape room.
Kit: Make Do Tool Kit, books (Avoid Hard Work, Camp Logic, Playing with Math, Socks are like Pants, Cats are like Dogs), Breakout Box and Locks, multiplication poster, origami paper, playdoh, Legos
Implementing the Idaho Science Standards through K-12 Inquiry and Project Based Learning - Grades: K-12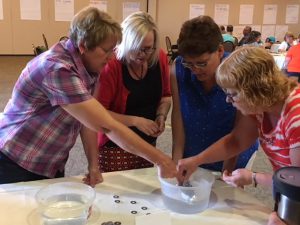 Subjects: Science, Technology, Engineering, Arts/Humanities, ELA, Career Awareness, GATE
Instructor: TBA
Participants will take a deep dive into and explore how our new Idaho Science Standards can help prepare our young scientists to change the world. By taking a deep-dive into Project-Based Learning pedagogy using backward design models, participants will explore and design lessons and units to implement key instructional shifts to meet the new Idaho Science Standards. With guided instruction participants will have time and support in the design of lessons and units, build kits, and plan literacy and assessment strategies, to help foster passion for science and engineering through inquiry methodology in their own classrooms. Possible field trip to INL or the river.
Kit: Participants will receive a NSTA membership and funds to support a project-based learning unit in their own teaching environment.
Aaron McKinnon
Aaron McKinnon has influenced not only the students of his own classroom, but colleagues around the state of Idaho through his dedication, leadership, enthusiasm and professional development activities. As a classroom educator for 22 years, he focused on creating engaging learning experiences every day. Teaching online classes and drivers ed has given him additional insight and perspectives to student learning. Recognition of his efforts include receiving the Milken Award, National Board Certification, and a Master's Degree in Curriculum and Instruction. He continues to support and champion the science and education community of Idaho as the Science Coordinator for the State Department of Education.
---
Brooke Calderon
My name is Brooke Calderon and I teach 6th grade in the Boise School District. I graduated from the University of Idaho with a degree in Elementary Education and a degree in Child Development. After spending a short time in the classroom, I got sucked into the business world, and then returned to teaching when my kids reached school age. I enjoy teaching immensely and am so happy to be back in the classroom doing what I love.
Since returning to the classroom I have sought out many opportunities to grow and learn from others. My time as a Boise State Writing Project fellow has helped me to grow my knowledge and skill as a science teacher and has given me the opportunity to mentor other teachers into a greater understanding of the Next Generation Science Standards, Project Based Learning, and Inquiry. I have enjoyed attending iSTEM many times in the past and I'm so excited to be working with iSTEM this year as a presenter and strand leader. Let's learn together!
---

Arwen Gelsthrope
I received a BS from BSU in Geology.  I spent a few years enjoying life before I went back for my Graduate Certificate in Secondary science.  I have been teaching science for 8 years in the Boise School District.  I have taught all the sciences offered at the junior high level but I now teach Physical Science to 9th graders.  I love teaching this age group because I laugh every day.
---

Erica Compton
Erica Compton is an Idaho native with over 30 years of experience in hands-on STEM education and training. In February of 2010 Erica joined the Idaho Commission for Libraries as a Project Coordinator. She co-developed the Make It at the Library project with the goal of strengthening STEAM skills and supporting entrepreneurship for people of all ages through maker-centered learning. Erica has had the privilege of participating in the Maker Movement at a national level through a variety of presentations and committee memberships including the Capitol Hill Maker Faire, Mayors Conference on Entrepreneurship, and the National Advisory Board on 3D Printing in Education & Accessibility. Erica joined the Idaho STEM Action Center as Program Manager in November 2015 and oversees grant development and management, best practice research and dissemination, and building partnerships with STEM organizations nationwide.
Professional Development Credits
Participants can purchase two graduate level professional development credits from Boise State University ($60/credit) for attending all four days of the i-STEM institute. Information and instructions on how to sign up for these credits will be provided during the institute. An additional third credit can be purchased upon completion of a follow-up assignment in Fall 2019 (see below).
Fall 2019 Follow-Up Assignment – This assignment will involve developing a content standard lesson plan based on the content learned in the workshop strand you attend. The details of this assignment are TBA. Information about the assignment will be discussed during the institute.