Early STEM PD Workshop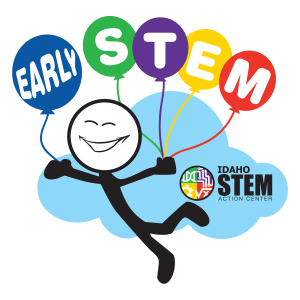 In this 7-hour early STEM Workshop, early childhood practitioners will explore ways to foster a sense of wonder in preschool students through the use of hands-on inquiry-based learning.
Participants will:
Gain an understanding of inquiry-based learning and how it can meet young children's cognitive and social emotional needs
See examples of inquiry-driven design thinking in the classroom
Practice the concept of "hands-on, minds-on, hearts-on"
Create their own early STEM curriculum that equips students to design, conduct, and analyze experiments to solve challenges from popular early childhood books
Explore the use of high-level questioning to extend and scaffold students' learning during all learning and routine care activities throughout the preschool day
Experiment with maker-centered learning tools specially designed for young children
Learn to implement a screen-free preschool coding curriculum
Receive a kit filled with STEM tools and materials worth $500 (estimate)
Access digital resources on early STEM through the STEM Action Center website
Network with local early childhood practitioners to support a strong early STEM learning program throughout Idaho
STATUS: Closed

Training Workshops
Dates and Locations Coming Soon
Grantees will receive:
$500 STEM Toolkit
Travel stipend to the closest training per workshop attendee
Idaho STARS credit will be available
Schedule
Open: January 6, 2020
Close: February 3, 2020
Award date: February 24, 2020
Eligibility
Formal and informal educators working with children ages 4 to 6 years of age. Up to 2 educators from one site may apply through one application.
<< Click on menu to expand and view 10 Early STEM Education Videos.