i-STEM at College of Western Idaho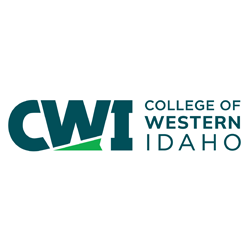 i-STEM 2021 is here!
Kit Distribution: Kit pick-up for CWI will take place Monday, June 21. Please refer to the email you received from your site coordinator with detailed information on pick-up location and time. If you do not live within 35 miles of the site, your kit will be shipped to you at no cost. You should have already received confirmation on whether your kit is being shipped or picked up. If you have questions, email your stand provider ASAP.
Agenda and Professional Development Credit information can be found in the links below.
The Treasure Valley Institute (TViSTEM) at College of Western Idaho (CWI) in Nampa will be held online from June 22-24, 2021. During the Institute, participants attend a strand on project-based, hands-on learning in a chosen content area, as well as general sessions tied to the Institute theme. Strand topics vary by location and can be accessed at the Institute links below. Each participant will receive a kit of instructional materials unique to their strand, so that they can implement what they have learned in their own teaching environments. This professional development opportunity is open to formal and informal educators.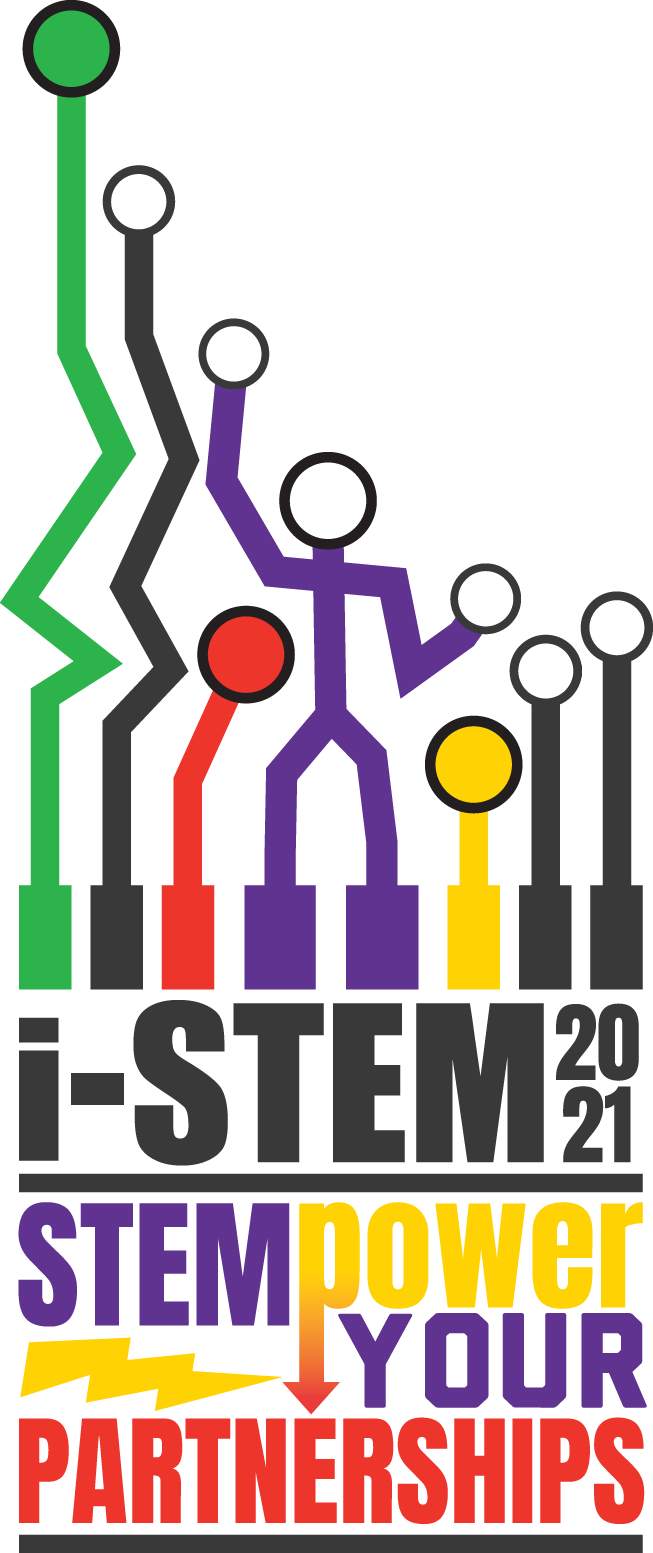 Participants are encouraged to attend i-STEM with colleagues from their own school, district or organization so that you can learn together, share ideas and collaboratively implement what you have learned.
**Please Note: Registration fees for i-STEM 2021 have been reduced to $40 for formal and informal public educators.
STEM AC is reaching out to businesses throughout the state to sponsor registration fees. We will reach out to you once you are accepted into the program and let you know if your registration fee is covered by a sponsor.
Your district may have funds to pay your registration fee to attend STEM AC PD opportunities. Learn more about Title 4 funding here and talk to your local administrator for guidance.
Have Questions?? Contact the i-STEM Coordinator, Finia Dinh, at finia.dinh@stem.idaho.gov.
Status: Closed
Fee: $40 for formal and informal public educators serving Idaho PreK-12 students ($1000 for private school, home school, retired, non-Idaho, and vendor/for-profit educators.)
Eligible Applicants: All educators (see fee amounts)
Training Dates:
June 22-24, 2021
NEW Funding Schedule:
Open: Spring 2022
Close: TBD
Award date: TBD
Location:
College of Western Idaho
Nampa Campus Micron Education Center
5725 E Franklin Rd
Nampa, ID 83687
Map and Directions
Below is the complete line-up of strands for i-STEM 2021. Please be advised that priority for strand placement was being given to those individuals who applied and were accepted to i-STEM in 2020. As a result, certain strands are listed as "WAITLIST ONLY." All other strands have spots available.
* Indicates this strand is appropriate for informal educators.
Note: Kit contents and field trips are subject to change.
WAITLIST ONLY
Strand Instructors: Amber McVey & Amber Obert
Keywords: Hands-on, Low-cost, STEM activities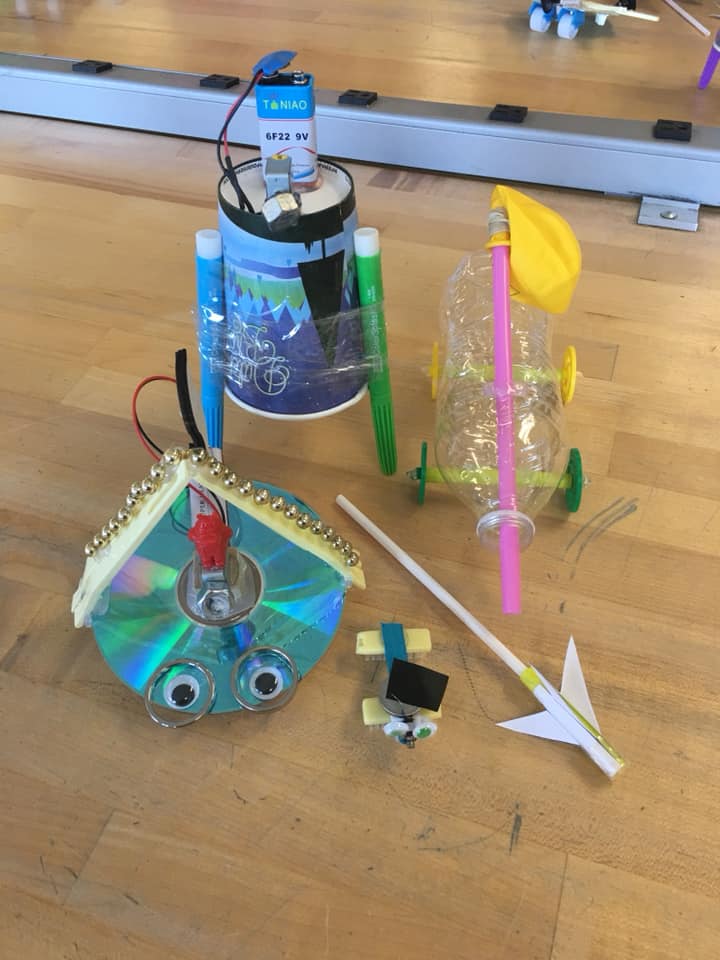 Description:
Do you struggle to incorporate STEM into your daily lessons? Is coming up with low-cost, high-interest activities challenging? This strand will walk you through ways to reuse and re-purpose low-cost items to get the maximum output. You will build, create and innovate as you explore new ways to provide students with engaging, collaborative STEM learning opportunities. Educators will be shown how to incorporate student notebooks, design challenges and differentiation to extend students' abilities and assess their knowledge. We will work together to learn and apply the engineering design process across grade levels and to align activities to science content standards. Participants in this strand will receive a kit of materials and equipment for supporting awesome new learning opportunities for students in their classrooms, including a 3D printer, VR viewer, Makey-makey, Make-do set, wooden planks, Edison bot and more!
Strand Instructor: Maureen Seidel
Keywords: Technology integration, PBL classroom
Description: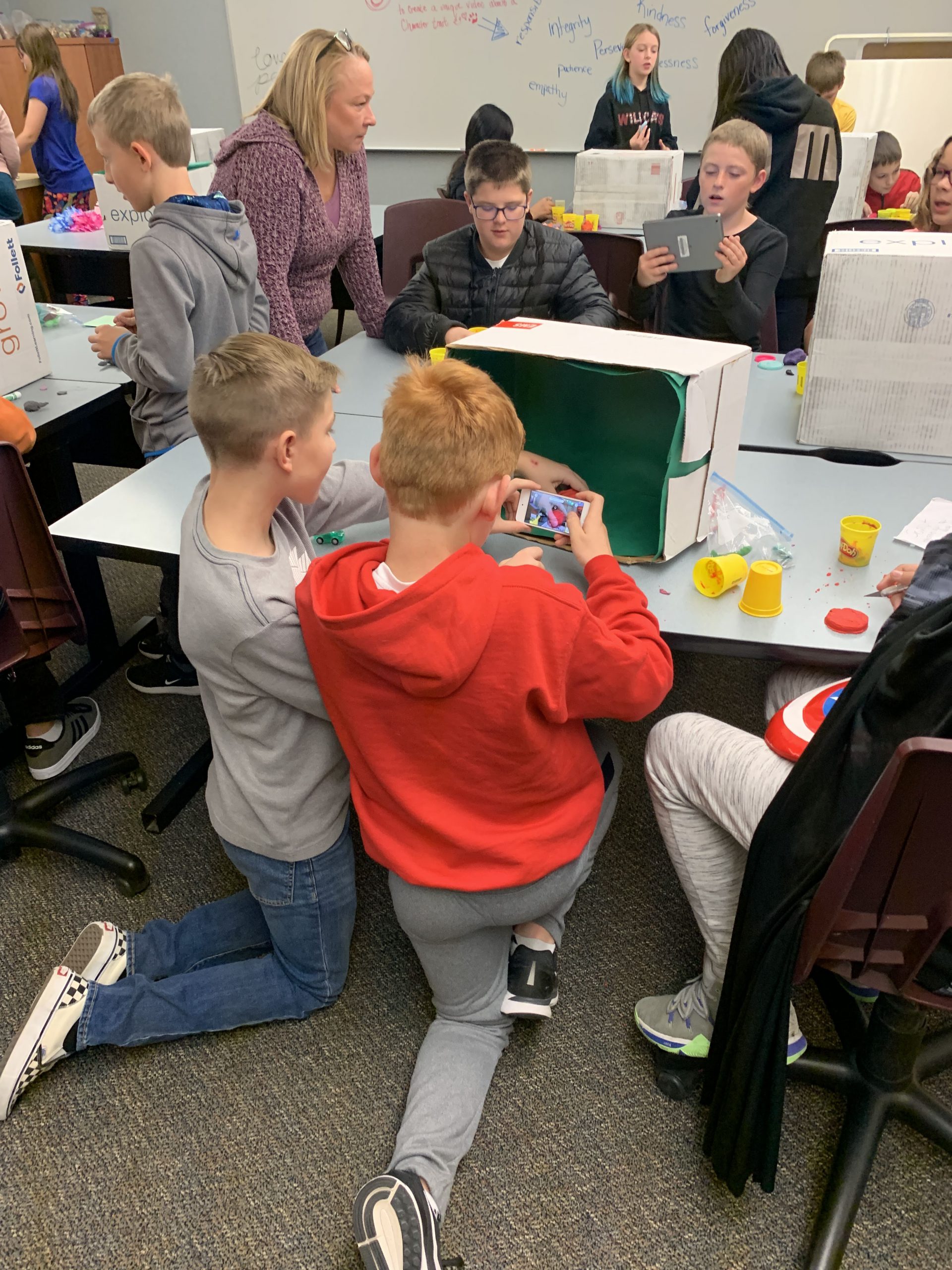 The H.A.C.K. Model of Innovative Instruction is a systematic approach for K-12 teachers to integrate technology into their teaching practices. H.A.C.K. is designed to move a classroom from a Highly Structured environment to a student-centered environment where students take ownership and personalize their learning. Formed around Bloom's Revised Taxonomy and Webb's Depth of Knowledge, the H.A.C.K. Model is a logical methodology to innovative practices that move student learning from a foundational level of knowledge to a more sophisticated understanding, enabling students to consistently analyze, evaluate and create information. The H.A.C.K. Model builds teacher capacity to become facilitators of learning and transfer ownership to their students. In this strand, teachers will explore resources and experience hands-on activities to help them successfully plan and implement new innovative practices in their classrooms. They will learn new platforms they can use to do a variety of tasks such as Canva, Adobe Spark, Gimkit and many more! This strand will also take a field trip to see an established project-based learning space where we'll do some Design Thinking! Kit contents will include a Sphero Mini Activity Kit and copies of The Innovator's Mindset by George Couros, Dive into Inquiry by Trevor MacKenzie and H.A.C.K. The Story of a Classroom Reborn by Eric Kellerer, Amy Ackley and Greg Russell.
Strand Instructor: Morgan Gifford
Keywords: Inquiry-based, Phenomena, Primary Grades, Guided Inquiry
Description: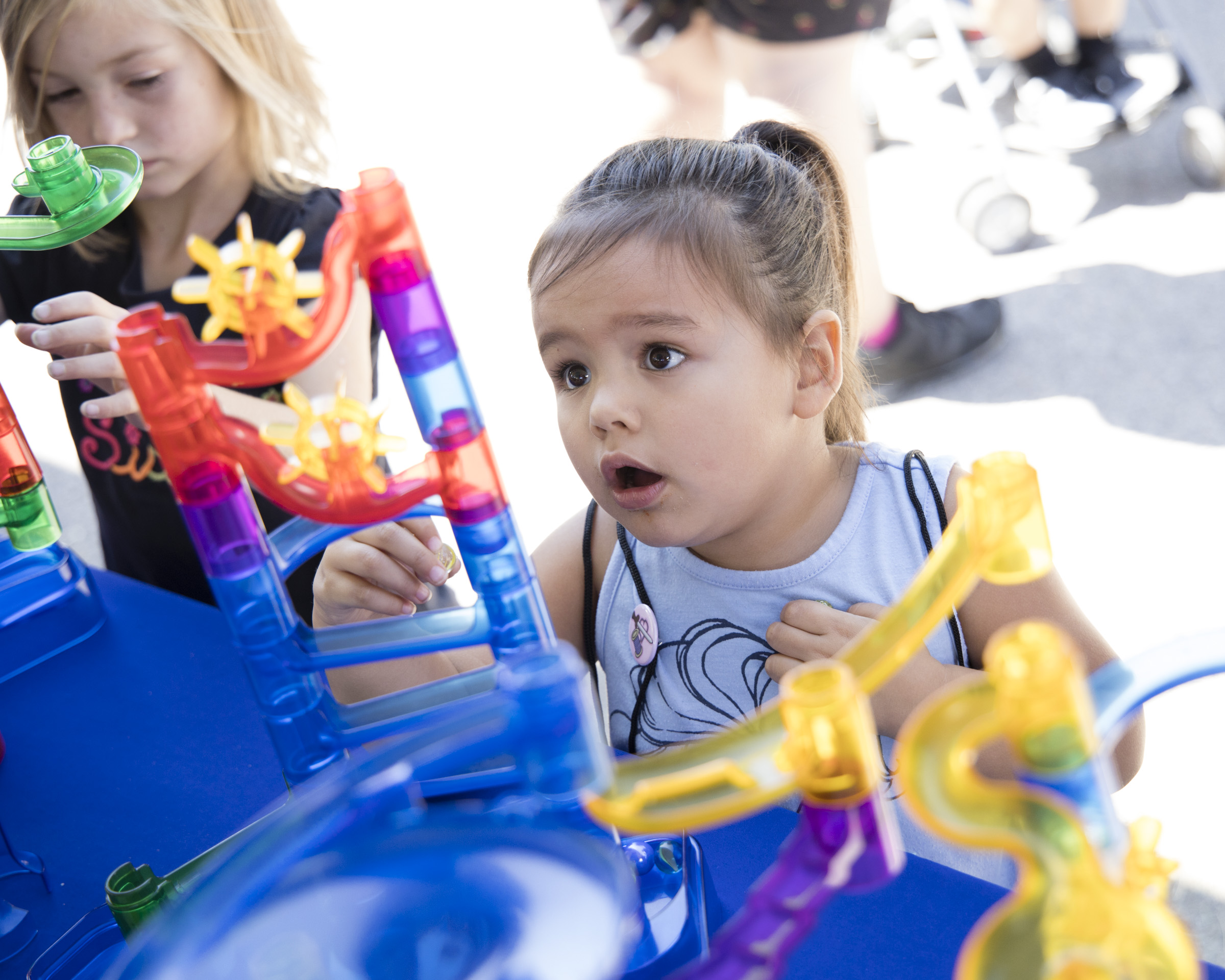 iWONDER is centered around using inquiry as a driving force for engagement and problem solving in early elementary classrooms. In this session, educators will learn how natural phenomena can get young learners excited about science, and how to turn that excitement into powerful educational experiences through inquiry-based learning. During this strand, we will dive into the Idaho State Science Standards to provide resources for creating shorter but more meaningful opportunities to engage students in science concepts. Educators will also learn how to incorporate STEM design challenges and activities into primary classrooms in order to build engagement, solidify concepts and connect the four domains of STEM to early student learning. We will also discuss how to best assess the quality of student engagement and discussion through different types of inquiry-based learning experiences. This strand is perfect for educators who want to learn how to grab the attention of their K-2 students to provide them with explorative learning experiences and room to develop problem-solving abilities. Educators in this strand will receive a kit that includes a classroom set of materials required for several inquiry-based STEM activities appropriate for grades K-2.
Strand Instructors: Gina Kwid & Nicole Sarty
Keywords: Engineering Design Process, Project Based Learning (PBL), Maker Space, STEM
Description: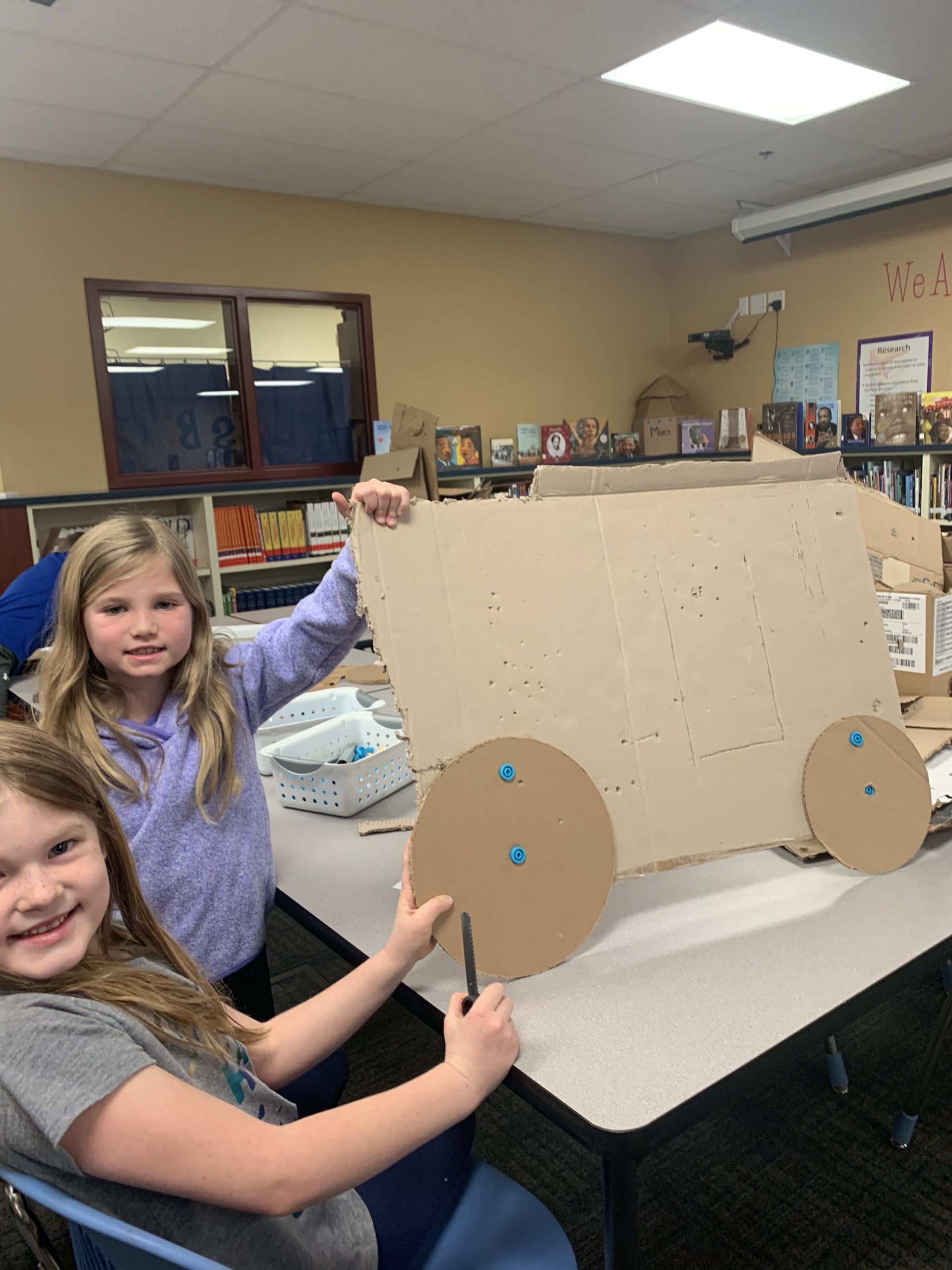 Participants will practice integrating making in the classroom through a variety of project-based challenges using readily available materials. Recyclables and materials from the iSTEM kit will be used to develop solutions to problems related to a transportation theme. Transportation will be connected to a wide range of grade-level content as well as more open-ended makerspace challenges. Once these activities are brought into the classroom, students will develop critical thinking and problem solving skills through making and project-based learning. Primary sources, including historical and legal documents, eyewitness accounts, results of experiments, statistical data, pieces of creative writing, audio and video recordings, speeches and art objects, will be integrated into each transportation build, preparing the educator to integrate transportation-based making challenges in a variety of subject areas. Primary sources will be found through the Library of Congress, National Archives, Life Magazine, Spartacus Educational and online research tools. Participants will receive a kit of materials to implement transportation challenges in the classroom, including cardboard scissors, Hex Bug airplane launcher, paper circuit materials, stomp rockets and more!
Strand Instructors: Kari Schumacher & Lisa Gamboa
Keywords: STEAM, Coding, Robotics, Computer Science, Technology
Description: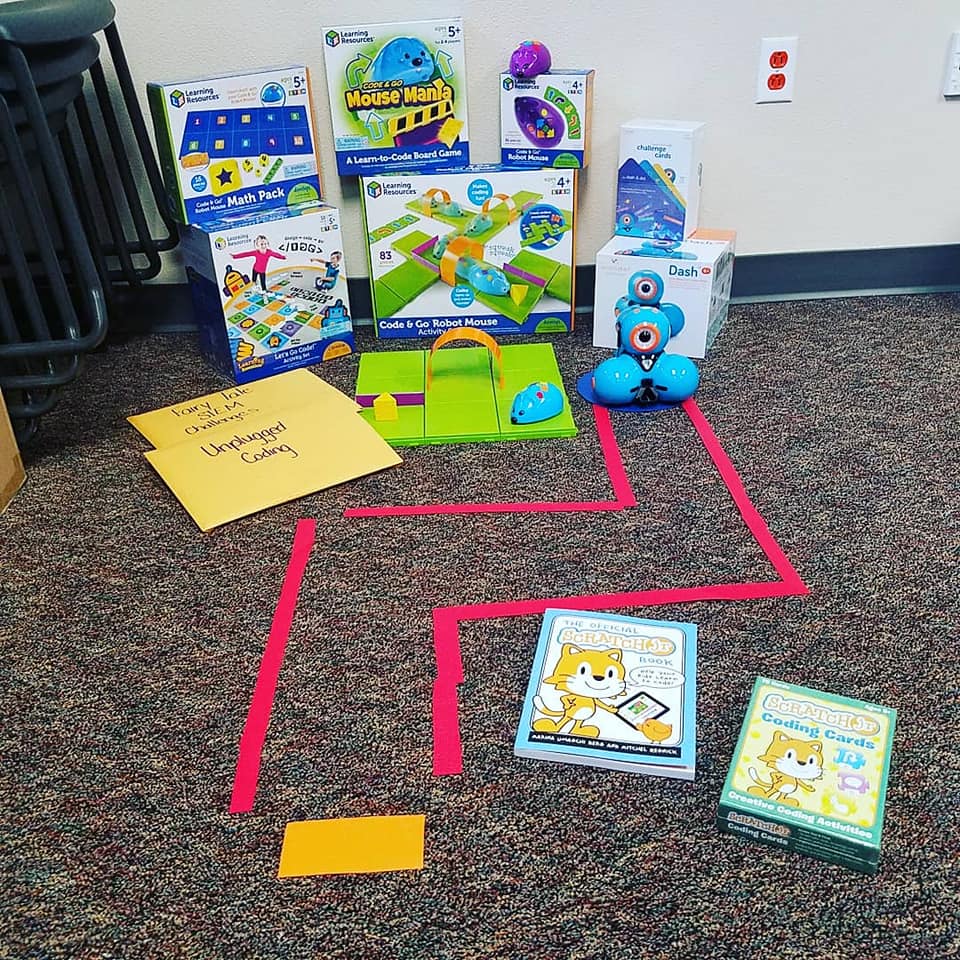 Learn how to introduce coding and robots to your primary grade students! Participants will experience a variety of "unplugged" and "plugged" coding activities to help their students develop an initial understanding of how coding works, such as using block coding to move from one place to another. Participants will then learn how to teach students to code using a Dash robot. Participants will learn to program Dash to play a xylophone, sketch shapes, complete the Wonder Robotics Competition League missions and much more. We will dive into the Wonder Workshop curriculum portal, where you can access pre-planned lessons aligned with computer science standards developed by the Computer Science Teachers Association (CSTA) and International Society for Technology in Education (ISTE). If you have no prior experience teaching primary age students about code and are wondering where to start, this strand is for you! Participants will receive a kit including a Wonder Workshop Dash robot, Code and Go Mouse, "Let's Go Code" 50-piece activity set and more.
Strand Instructor: Hayley Rambur & Eliza Schulz
Keywords: Geology, Paleontology, Mining, Science, STEM
Description: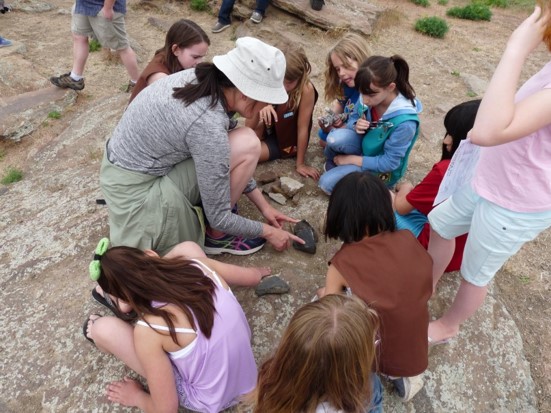 In this strand, participants will explore 2nd and 4th grade geoscience fundamentals and Idaho's geologic history through a series of experiences provided by instructors and state-wide partners. These experiences will pair Idaho's Earth Science Standards with approachable content, sensory/inquiry/project based activities that will be linked to Idaho industry; specifically mining and environmental research. Participants will also have the opportunity to develop a project-based lesson plan, build confidence in the geosciences and learn how to create and engage community partners across the state. This strand will provide two field experiences, with one specific to the participant's location. Each participant will receive a kit that features rock samples, 25 hand lenses for students, a hand-held microscope for the classroom, digital resources that include sensory inspired activities, literature and more!
Strand Instructors: DaNel Hogan & Denise Humphreys
Keywords: Chemistry, Energy Efficiency and Conservation, Air Pollution, Energy Literacy, LEGO molecules
Description: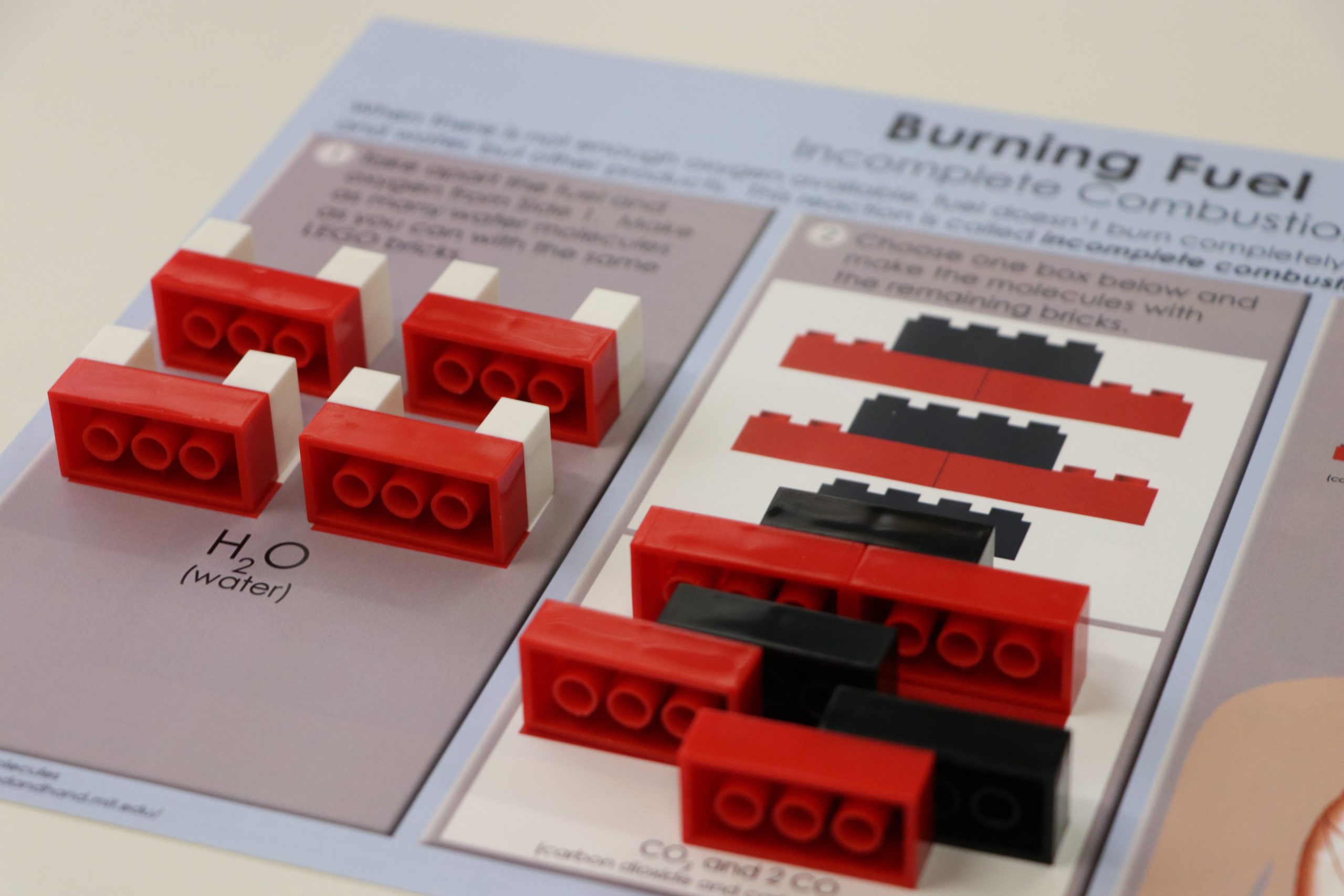 Got building bricks? You will after this strand. LEGO building bricks are fun but are even more fun when you use them to teach about chemical reactions, air composition and pollution, and ocean acidification. Using the MIT LEGO Molecules Curriculum, you will be able to introduce students to molecules, atoms, chemical notation and chemical compounds through an engaging hands-on wet lab and models of atoms made with LEGO bricks. Then, jump into understanding air: learn how to engage students in building a model of air, and combusting fuel models to produce carbon dioxide and air pollutants. Step into an exploration of the primary sources of energy and how we produce electricity. Then, dive into understanding the carbon cycle and important chemical reactions which occur in oceans. Learn about natural gas power plants and explore the science of natural gas with a corrosion chemist. Finally, explore energy efficiency and conservation by researching the history of an appliance and imagining where innovation will take that appliance 20 years from now. Every participant walks away with more than $400 in equipment and supplies, including a classroom set of building bricks and mats for the MIT LEGO Molecules Curriculum.
Strand Instructors: Francesca Bessey & Jeff Stratter
Keywords: 3D Printing, Design Thinking, Engineering Design, Innovation, Geometry
Description: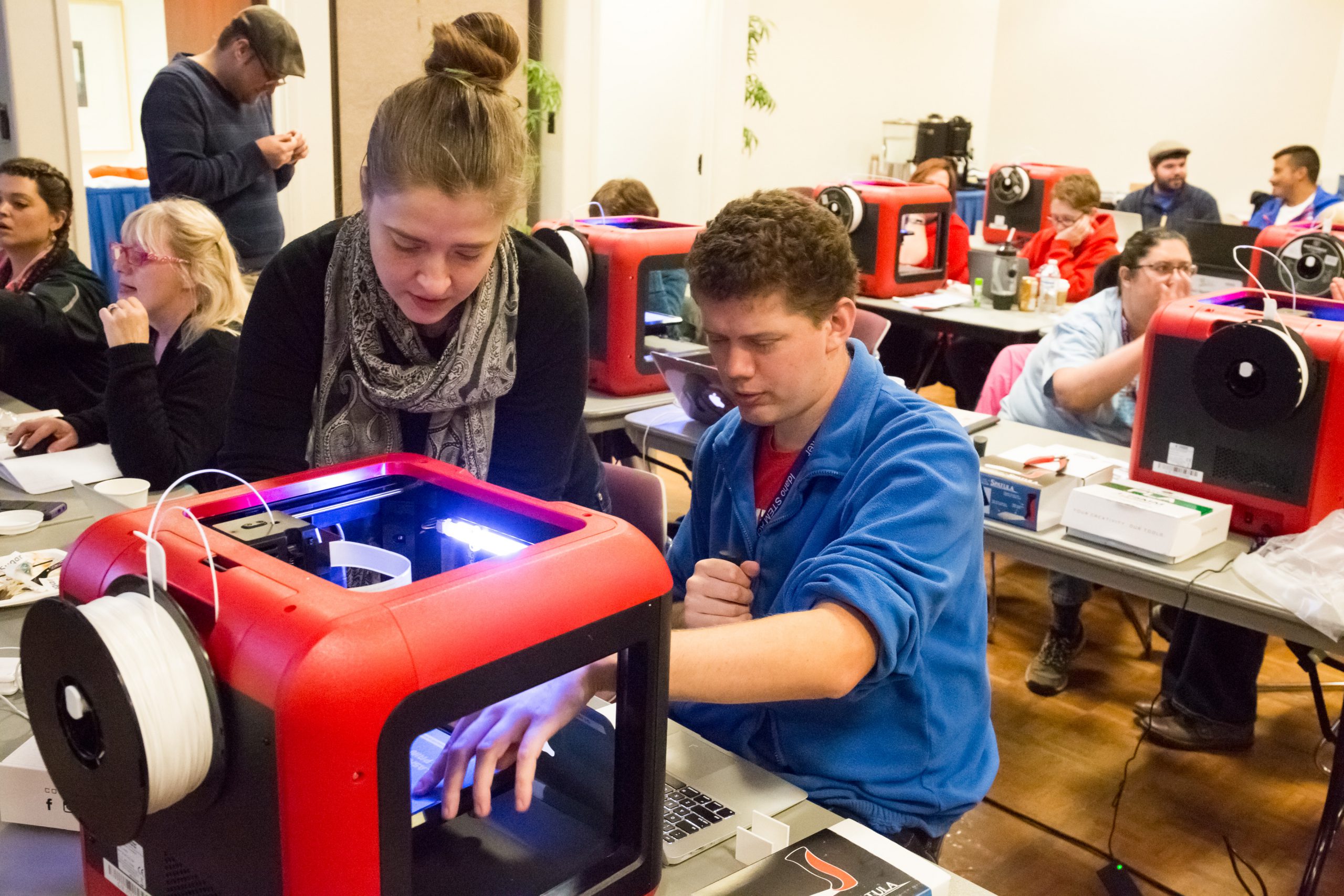 This strand prepares middle and high school educators (grades 5-12) to integrate 3D printing in their learning space, and to lead a team in the Idaho Exhibition of Ideas (IDX) Student Showcase in Spring 2022. IDX is a multi-week competition in which students brainstorm, develop and prototype a 3D printed solution that responds to a challenge theme. This year, we are excited to offer this opportunity for two divisions: grades 5-8, and 9-12. Strand participants will receive a comprehensive introduction to additive manufacturing and the modeling and design methods to create 3D projects. We will explore mathematical problem solving as a foundation for 3D design in any subject, modeling the teaching and application of concepts including measurement, symmetry, ratios and proportions, geometry and navigating within the coordinate plane. We will explore engineering design methods for guiding students in developing a product for IDX, and for a variety of other cross-curricular projects. Finally, we will look at successful examples of 3D printing integration in both formal and informal learning spaces, including hands-on mathematics instruction, senior projects, family engagement events and more. Participants in this strand will be required to lead a team in the 2022 IDX Student Showcase; travel stipends will be provided based on mileage to the closest IDX site. Participants will receive a FlashForge Adventurer 3 Lite 3D printer and a 3D printing starter kit, including flash drive, digital calipers, maintenance tools, filament and more.
Strand Instructor: Padma Gadepally
Keywords: Body Systems, Anatomy and Physiology Lab, Hand-On, Health Sciences
Description: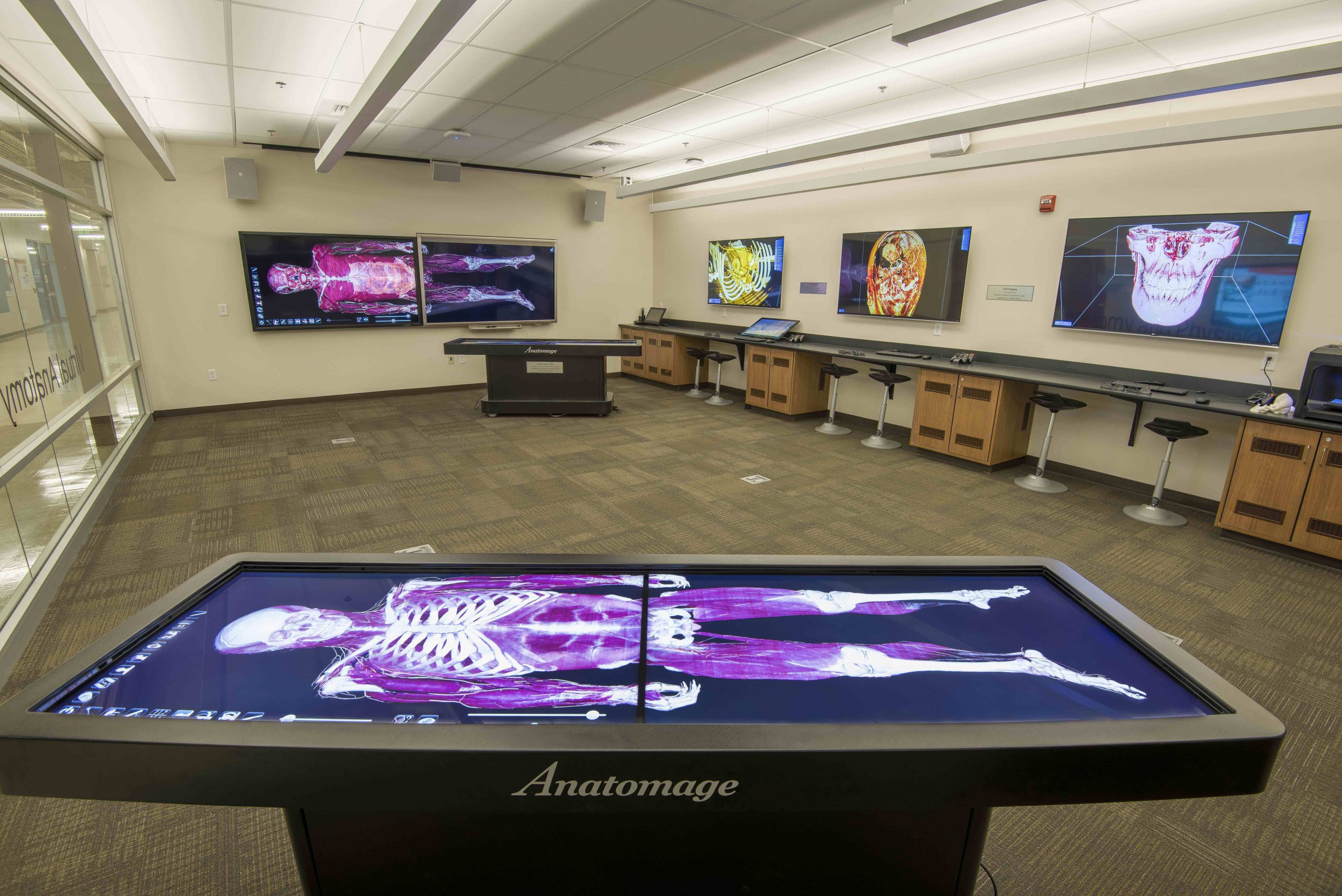 "Human Anatomy for Educators" is an intensive professional development workshop for Idaho high school (9th-12th grade) health sciences and biology educators. Over the course of the three days, educators will take a deep dive into the major human body systems, led by highly experienced anatomists from Skaggs Treasure Valley Anatomy and Physiology Labs (TVAPL) at Idaho State University-Meridian (ISU-Meridian). Carefully designed instructional content that includes virtual dissection will be paired with interactive activities to enhance educators' understanding and ability to guide their students' exploration of this rapidly expanding career field. This strand will be delivered virtually from TVAPL utilizing the vast array of available resources, enabling the strand participants to get a first-hand look at the labs. This strand is a win-win for educators and students alike: educators will gain more confidence covering human anatomy topics with their students, while developing sound pedagogical skills and best practices to take back to their classrooms. They will also network with fellow educators in their field virtually, while gaining valuable information about the many resources available to support the learning of their students. Strand participants will receive a kit along with informational links on online anatomy education portals to support instructor teaching and promote student learning.
Credit for attending i-STEM
For questions regarding your transcript, please visit the BSU Extended Studies K-12 Professional Development site. The syllabus including the link to register for the credit is below.  Cost is $60.