i-STEM at College of Western Idaho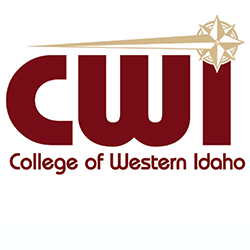 This year the Treasure Valley Institute (TViSTEM) will be June 25-28, 2019 at College of Western Idaho (CWI) in Nampa. Over these four days, participants attend a workshop strand, participate in general sessions with keynote speakers and network with other educators. Participants leave with a kit of materials related to the workshop strand they attend, ready to implement what they have learned into their teaching environments. This professional development opportunity is open to formal and informal educators. APPLICATION TO ATTEND IS CLOSED. Successful applicants will be notified in early April by STEM Action Center.
Have Questions?? Contact the i-STEM Coordinator, Kaitlin Maguire, at istem@stem.idaho.gov.
Eligible Applicants: Formal and informal educators serving Idaho PreK-12 students.
Cost: After notification of acceptance, participants pay a registration fee following the guidelines below.
Role
Registration Fee
Idaho Public PreK-12 Educator
$50
Idaho Public or Nonprofit Informal Educator
(e.g. Museum Educator, After School Programs, Libraries)
$50
Idaho Pre-service Educator
$0
Private School Educator
$500
Homeschool Educator
$500
Retired Educator
$500
Non-Idaho Educator
$500
Vendor/For Profit Educator
$500
Status: CLOSED
Training Dates:
June 25-28, 2019, 8:00am - 5:00pm
Location:
College of Western Idaho
Nampa Campus Micron Education Center
5725 E Franklin Rd
Nampa, ID 83687
Map and Directions
Travel:
Participants that travel >25 miles to attend the closest institute are eligible to receive a travel reimbursement stipend, following the guidelines below. Distance is measured from the participant's organization (school, library, afterschool program) to the closest institute location. Participants must attend all four days of the institute to receive a travel stipend. The stipends will be distributed after the institute. Only public Idaho formal and informal educators are eligible for travel stipends.
Travel One-Way to Closest Institute

25-49 miles    $150.00
50-149 miles  $700.00
150+ miles     $900.00
*Indicates this strand is appropriate for informal educators.
Note: Kit contents and field trips are subject to change.
*Engineering is Elementary (BSU College of Engineering) - Grades: K-5
Subjects: STEM, Arts/Humanities, ELA, Career Awareness, GATE
Instructor: Noah Salzman
Informal? - NO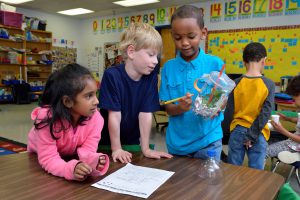 E is for Engineering! Engage your elementary-level students in an engineering curriculum that builds the whole word STEM.  Engineering is Elementary is a nationally recognized elementary school engineering curriculum that integrates science, math, social studies, language arts, and 21st century skills authentically. Participants will learn how to implement two curricular units and leave with the necessary knowledge and materials to implement these units in their classrooms and adapt them to the needs of Idaho's elementary school students. A field trip to the research facilities at Simplot will build connections between units and real-world applications in engineering and agriculture and the impact of agricultural engineering on our local community and economy. And a visit from the Ada County Abatement District, will share how they use science and engineering practices to serve our community.
Kit: Thinking Inside the Box: Designing Plant Packages Kit, The Best of Bugs: Designing Hand Pollinators Kit
*From Doodles to Design: Combining Art and Neuroscience to Bring Great Ideas to Light (Illuminary) - Grades: K-5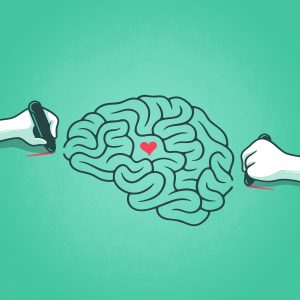 Subjects: Science, Arts/Humanities, Innovation
Instructor: Tahirih Cahill
Innovation, problem solving, designing, and thinking divergently all happen best when creativity is nurtured. This strand combines the neuroscience of creativity with the physical act of creating to dive deep into answering the question: How might we best foster creativity in developing minds? Using neuroscience principles, art will be the medium for exploring how creativity works in the human brain, and how it is valuable not only to make art but as a whole-brain approach to teaching and learning. Using the Human Centered Design method of problem solving opens the ability for participants to actively explore their own innovative capacity, create tailored solutions on-site, and take the experience back to use again or introduce to their students for future problem-solving. Potential field trip to local art studio.
Kit: Design Thinking for Educators Toolkit + Workbook, a set of Big Life Journal's 3 Seas cards to spark discussion and inspiration around growth mindset and creativity, classroom set of drawing pencils , 3 months of "From Doodles to Design" digital art course.
*Teaching with Environmental Education (Boise WaterShed Education Center) - Grades: 3-8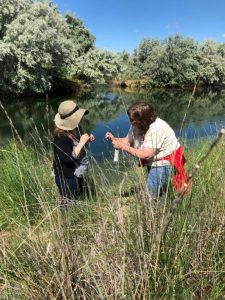 Subjects: STEM, Arts/Humanities, Career Awareness
Instructors: Julie Scanlin and Sheryce Davis
Explore the basics of environmental education (EE), including why it's important and why it works. Experience engaging, hands-on, FUN, standards-aligned activities that take students from environmental awareness to responsible action. You will be introduced to three award-winning EE programs - Project WILD, Project WET and Project Learning Tree - which provide proven activities for teaching K-12 students about wildlife, water, trees, forests and the interconnections of the natural and built environments. The Projects incorporate real-world lessons that help students gain content knowledge and develop skills to ask questions, investigate, propose solutions, and take responsible action. In this course, teachers will use project-based and inquiry focused learning to explore local complex issues, explore outdoor areas while participating in active field experiences and tour a facility that highlights STEM careers. Leave the class motivated and equipped to share EE with your students! Field trip: Boise WaterShed Education Center, Wilson Pond, Packaging Corporation of America.
Kit: Project WET curriculum guide, Project Learning Tree Guide, Paper Making Kit, Laminated Water Cycle Posters, How a Pencil is Made Kit, LaMotte Water Testing Kit, Fishing Set, Knot Tying Kit.
*3, 2, 1 Energize - Grades: 3-12
Subjects: STEM, ELA
Instructor: Karen Laitinen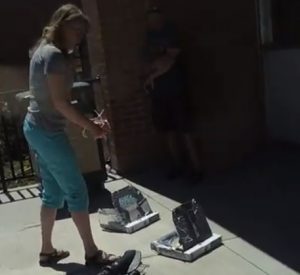 3, 2, 1 Energize your classroom with STEM lessons on work, power and energy. Energy is all around us from morning to night our lives are full of energy. Explore energy, work and power in toy design, solar and wind power. Come join us for physics phun with energy. This Energy strand is designed to integrate Science, Technology, Engineering and Math in the science classroom. Science concepts are introduced and reviewed in briefings and debriefing labs. The lab activities are designed to engage students with technology and engineering design. The students learn the math principles needed to analyze data collected Participants will participate in classroom ready STEM activities for energy, work and power. All activities will be inquiry based and use the concepts of design or redesign. Teacher participants will leave with a Project Based Unit in Energy. The field trip will include a trip to the local energy generating plant and participants will get the opportunity to hear from speakers from local energy companies.
Kit: Spring Cars, Hot Wheels Parts Kit, Turbine Kit, Hover Craft, Retractor Car, Car on a Roll, Jitterbug, Come Back Can, Construction Material kit.
*Exploring Idaho's Past: Rocks, Fossils, and Fun! - Grades: 4-6
Subjects: Science, Technology, Arts/Humanities, Career Awareness
Instructors: Eliza Shultz and Kaitlin Maguire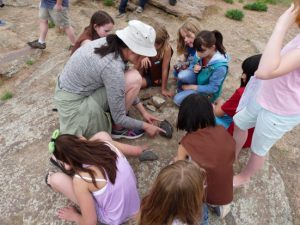 Have you ever wanted to learn more about Idaho's geology and fossil history? Now you can! And, you can share with your students! Explore Idaho's geologic and fossil history through a series of activities that review geologic principles and earth processes. Connect your cool new knowledge to Idaho's new science standards while building a project-based learning unit.  Each day participants will unravel Idaho's natural history as they use geologic principles and processes while traveling through geologic time. Come experience adventure learning with field trips to local museums and a field day!
Kit: Hand held electronic microscope, hand lenses, geologic map, fossil samples, rock samples.
*Paper Circuits and Energy FUNk! (sponsored by Idaho Power and Intermountain Gas) - Grades: 4-12
Subjects: STEM, Career Awareness
Instructors: DaNel Hogan and Sara Mount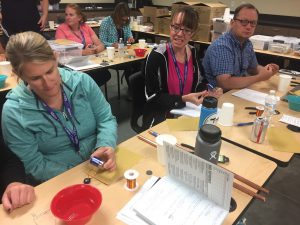 Have you ever used a paper circuit to teach about the nature of science or discover the REAL primary colors? (NOTE: the primary colors are NOT red, yellow, and blue!) If not, don't miss this opportunity to open doors for your students through the creative use of #STEMontheCheap paper circuits. We'll also explore electricity from the ground up, using dozens of minds-on, hands-on activities as we learn about primary sources of energy, electricity production, energy efficiency and more. You'll even discover how to use the physics of electricity production to transform a paper cup into a radio speaker, as well as lead engaging discussions around one of the biggest challenges of our day - sustainably meeting the energy needs of a growing world population. Come be amazed at the questions you've never asked before about how energy really works! Oh, and you'll leave with everything you need to immerse your own students in each and every experience, engineering their own projects, building their own circuits, and with a burgeoning understanding of electricity and the energy decisions that lie ahead. Hear from guest speakers from Idaho Power and Intermountain Gas and go on a field trip to Langley Gulch Power Plant.
Kit: Paper Circuit Supplies, Electromagnetism Demos, Transmitting Electricity Supplies, Cup Speaker Supplies, Kill-A-Watt Meters.
*Build, Create, and Innovate - Grades PreK-12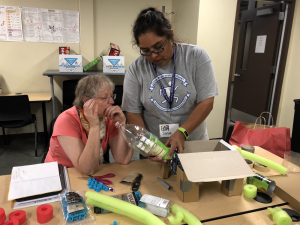 Subjects: STEM, Arts/Humanities, ELA, Computer Science/Coding, Drones/Robotics/Virtual Reality, 3D Design/Printing, Career Awareness, GATE
Instructors: Amber McVey and Amber Obert
Is coming up with low-cost, high-interest STEM activities challenging? This strand will walk you through ways to reuse and re-purpose low-cost items to get the maximum output. 3-D printing, VR and more will be explored through hands-on activities. You will explore matter, make catapults, build rockets, create circuits and many other center activities that you can include in your classroom and incorporate into everyday lessons and units. It's a hands-on experience! Leave with project-based units that naturally incorporate STEM, while learning how to get the most out of your classroom materials. Field trip to local maker space.
Kit: 3D printer, VR goggles, Edison robot, catapult, building materials, and more!
*A Framework for Understanding Global Change - Grades K-12
Subjects: Science, Career Awareness
Instructors: Jennifer Pierce and Jessica Bean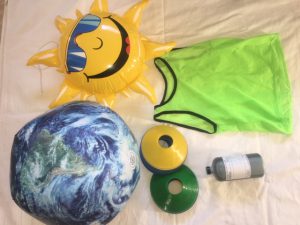 How does climate change influence Idaho's natural and human systems? How can we better understand the causes and consequences of increasing temperatures on wildfires, agriculture, and water resources? How can we best equip our students with the knowledge and understanding they need to address the challenges and opportunities of global change? Understanding global change and how to mitigate the causes and consequences of anthropogenic activities are now essential topics to address in K-12 education and requires educators to interweave best practices with new resources. Teaching the Earth as a system is also a key feature of the Idaho State Standards and the Next Generation Science Standards (NGSS) to connect biology, chemistry, physics, and Earth science content. Whether you are developing, implementing, or supplementing curricula, the resources and methods shared in this course will enhance your efforts. Field trip: Visit to nearby soil site (farm) and potential trip to National Interagency Fire Center.
Kit: Understanding Global Change educator kit (large laminated posters, icons, teaching materials), greenhouse gas tag kit (inflatable Earth and Sun, tag materials), soil kit, wildfire demos, and tree-coring kit.
*Monarch Butterfly and Pollinator Conservation: Let's talk about Butterflies and Bees - Grades: K-12
Subjects: Science, Technology, Conservation
Instructor: Dusty Perkins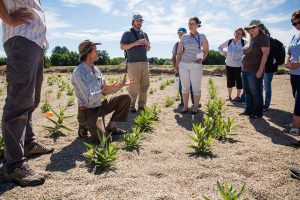 Ever heard of the butterflies and the bees talk? That's right. It's a talk we need to have. And it's a talk you need to have with your students. The butterflies and the bees are disappearing, and we need to learn more about what that means for our local landscape. In this strand, participants will learn how to use the current pollinator conservation crisis as an example of a pressing conservation issue to create place-based, experiential, and immersive curriculum to meet Idaho Department of Education Content Science Standards. Strand participants will learn about pollinators, their ecosystem connections, and conservation through classroom education as well as field exercises. Participants will also learn about and engage in pollinator conservation activities and citizen science that is transferable to the classroom. This strand will culminate with a workshop designed to aid teachers in the development of project-based learning curriculum that focuses on monarch butterfly and pollinator biology, ecology, and conservation. Field trip to Roswell Marsh.
Kit: Field guides, materials for native plant seed propagation (germination trays, soil bags, pots, etc.), field exploration equipment (magnifying glasses, aerial insect nets, insect collection vessels, pollinator sampling materials, pan traps, etc.), materials for interactive monarch migration and habitat game.
Aaron McKinnon
Aaron McKinnon has influenced not only the students of his own classroom, but colleagues around the state of Idaho through his dedication, leadership, enthusiasm and professional development activities. As a classroom educator for 22 years, he focused on creating engaging learning experiences every day. Teaching online classes and drivers ed has given him additional insight and perspectives to student learning. Recognition of his efforts include receiving the Milken Award, National Board Certification, and a Master's Degree in Curriculum and Instruction. He continues to support and champion the science and education community of Idaho as the Science Coordinator for the State Department of Education.
---
Adam J. Richins

Adam J. Richins, Vice President of Customer Operations and Business Development, oversees Customer Operations, Business Development, and Customer Relations and Energy Efficiency.
Richins has been with Idaho Power since 2011, when he joined the company as Senior Counsel in the Legal department. He has served as Idaho Power's General Manager of Customer Operations Engineering and Construction since January 2014. Previously, Richins worked at the law firm of Stoel Rives, where he litigated complex business disputes and negotiated multi-million dollar commercial transactions. Richins also clerked for the Ninth Circuit Court of Appeals and worked as an engineer on large construction projects, including airports and schools.
Richins holds two Bachelor of Science degrees, one in mathematics from the University of Puget Sound and a second in civil engineering from Columbia University, where he graduated Magna Cum Laude. He earned his law degree from the University of Washington with high honors. Richins graduated from Harvard Business School's Advanced Management Program in 2016.
He was the recipient of the Association of Corporate Counsel's Mountain States Outstanding New Corporate Counsel Award in 2013; designated a "Leader in the Law" in the Idaho Business Review's first annual legal award ceremony; and named a "Rising Star" by Super Lawyers prior to joining Idaho Power.
---
Marie Lichte
Marie Lichte has been working with children and adults, in the field of science, for the past 15 years. She worked closely with the Boy Scouts of America in her region, running both the family camp and the younger scout camp groups, focusing on science in the natural setting. Marie also directed the scouts Learning for Life program, an outreach program designed for at-risk elementary students in her area.
Marie Lichte holds a Masters in teaching and is currently an elementary teacher in the Boise school district, teaching 5th and 6th grade for the past 8 years.
Marie has participated in several specialized science and literacy programs, including the Intersections Science and Literacy Fellowship Program, Mickelson Exxon, Mobile Teachers' Academy, Boise State Writing Project, and the 2018 Real World Science cohort at the National WWII Museum. Recently, Marie was a presenter in the 2018 Summer Workshop Series: Meeting and Assessing the Idaho State Science and Literacy Standards.
---
Kaitlin Maguire
Kaitlin received her Ph.D. in integrative biology from UC Berkeley, an M.S. in geology from Ohio University and her B.S. in biology from George Washington University. She coordinates the i-STEM summer institute programs that provide professional development for educators throughout Idaho. She also supports STEM AC with grant writing and fundraising. In her free time she enjoys doing research as a curator of paleontology at the Orma J. Smith Museum of Natural History and sharing her passion for paleontology and natural history with others.
---
Megan Gambs
Megan Gambs received her B.S. in Geological Sciences from University of California Santa Barbara. Hands-on field experiences, undergraduate research in various lab groups, and mentorship from faculty and graduate students fostered her interest and sense of belonging in the field of science. She went on to the University of Washington, where she developed a lasting commitment to effective science communication and a profound understanding of the power of quality pedagogy. Megan relocated to the Treasure Valley to pursue a career in public education. She had the privilege to serve as an 8th grade Earth science teacher at East Valley Middle School, in Nampa, Idaho. At East Valley, she worked to ensure that all students engaged in authentic science practice. Students cultivated their understanding of the natural world through collection, analysis, and visualization of data. Students built a sense of agency and belonging. Megan joined the Institute for STEM and Diversity Initiatives at Boise State University, in 2018, as the Project Manager. Megan is dedicated to developing and supporting programs and partnerships that cultivate diverse, equitable, and inclusive opportunities and positive outcomes for all.
Professional Development Credits
Participants can purchase two graduate level professional development credits from Boise State University ($60/credit) for attending all four days of the i-STEM institute. Information and instructions on how to sign up for these credits will be provided during the institute. An additional third credit can be purchased upon completion of a follow-up assignment in Fall 2019 (see below).
Fall 2019 Follow-Up Assignment – This assignment will involve developing a content standard lesson plan based on the content learned in the workshop strand you attend. The details of this assignment are TBA. Information about the assignment will be discussed during the institute.