i-STEM Summer Institutes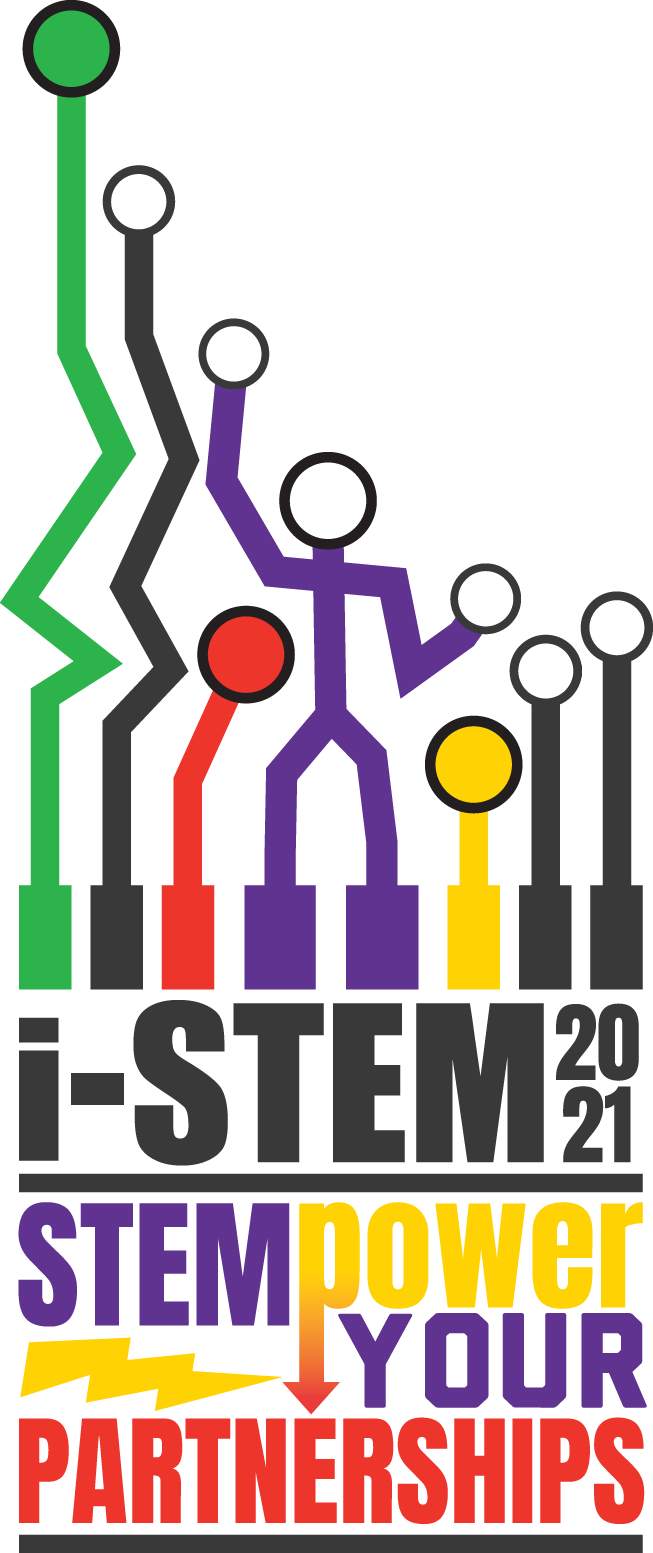 ATTENTION! Due to COVID-19, i-STEM 2021 will take place online and run for three days instead of the typical four. We are maintaining the same theme and the majority of the same strands that were postponed from i-STEM 2020. Virtual i-STEM Institutes will take place over three-day intervals in June 2021. If you applied for i-STEM 2020, please do not reapply, this is for NEW 2021 applicants only. 2020 i-STEM participant should have received an email regarding strands. If you applied in 2020 and have not received an email, please reach out to stem.support@stem.idaho.gov.
Opportunity Goals & Objectives: To empower Idaho educators to gain STEM content knowledge and pedagogical skills, and to build local communities of learning to increase student excitement for and interest in STEM.
Brief Description:i-STEM is a summer professional development opportunity for educators (PK-12) working in both classroom and informal settings. In light of COVID-19, all 2021 i-STEM institutes will take place virtually and run for three days. During the Institute, participants attend a strand on project-based, hands-on learning in a chosen content area, as well as general sessions tied to the Institute theme. Strand topics vary by location and can be accessed at the Institute links below. Each participant will receive a kit of instructional materials unique to their strand, so that they can implement what they have learned in their own teaching environments. (Kits will be available for pick-up prior to the start of instruction.) Virtual i-STEM Institutes will be brought to you from 6 locations across the state during the last two weeks of June. While participants may attend strands at any location, you are encouraged to apply to strands at your closest Institute in order to connect with resources in your local area. Priority for strand placement will also be given to those applying to their closest Institute -- see below for details.
i-STEM 2021 Theme: STEMpower Your Partnerships – During general sessions participants will learn how to build, maintain, and strengthen their partnerships to support STEM education in their schools, organizations, and communities. Participants will hear from keynotes speakers, learn about and work with tools to harness the power of partnerships, and network with other educators. Come see how you can use partnerships to help your students, yourself and your community.
Participants are encouraged to attend i-STEM with colleagues from their own school, district or organization so that you can learn together, share ideas and collaboratively implement what you have learned.
**Please Note: Registration fees for i-STEM 2021 have been reduced to $40 for formal and informal public educators.
STEM AC is reaching out to businesses throughout the state to sponsor registration fees. We will reach out to you once you are accepted into the program and let you know if your registration fee is covered by a sponsor.
Your district may have funds to pay your registration fee to attend STEM AC PD opportunities.  Learn more about Title 4 funding here and talk to your local administrator for guidance.
i-STEM Institute Dates and Locations:
June 15-17, 2021 @ College of Southern Idaho
June 15-17, 2021 @ Lewis-Clark State College
June 15-17, 2021 @ Idaho State University
June 22-24, 2021 @ College of Eastern Idaho
June 22-24, 2021 @ North Idaho College
June 22-24, 2021 @ College of Western Idaho
Kit Distribution & Priority Placement: Kit pick-up for strands will take place at the host site Monday of the Institute week (June 14 for CSI, LCSC & ISU; June 21 for CEI, NIC & CWI) If you do not live within 35 miles of the host site, your kit will be shipped to you at no cost. In an effort to minimize shipping costs and encourage local partnerships, priority for strand placement will be given to individuals for whom the Institute hosting the strand is their closest Institute. We will seek to fill strands with applicants who have ranked the strand as their first choice and for whom the hosting Institute is their closest, before awarding spots to individuals for whom the Institute is not their closest. You may rank a strand that is not at your closest Institute as your first, second or third choice; however we recommend at least two of your three choices be at your closest Institute to help ensure a satisfactory placement. Your closest Institute is determined by the driving distance in miles between the Institute locations and your home address. See the Mileage Calculator at right to determine exact mileage.
Status: Closed
Fee: $40 for formal and informal public educators serving Idaho PreK-12 students ($1000 for private school, home school, retired, non-Idaho, and vendor/for-profit educators.)
Eligible Applicants: All educators (see fee amounts) - NEW APPLICANTS ONLY
Funding Schedule
Open: March 10, 2021*
Close: March 23, 2021*
Award date: March 30, 2021*
*Late Submissions Open Now! These dates are only for new applicants. Those who already applied for 2020 do not have to reapply.
Program Manager: Finia Dinh
PD Credits: One graduate level PD credit is available for participation in this program.
Click on the logos below for Institute information.
Thanks to our 2019 Sponsors!