i-STEM at Idaho State University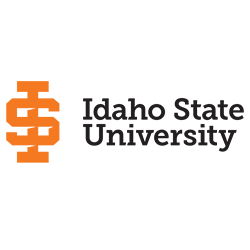 i-STEM 2021 is here!
Kit Distribution: Kit pick-up for ISU will take place Monday, June 14.  Please refer to the email you received from your site coordinator with detailed information on pick-up location and time. If you do not live within 35 miles of the site, your kit will be shipped to you at no cost. You should have already received confirmation on whether your kit is being shipped or picked up. If you have questions, email your stand provider ASAP.
Agenda and Professional Development Credit information can be found in the links below.
The i-STEM Institute at Idaho State University (ISU) in Pocatello will be held online from June 15-17, 2021. During the Institute, participants attend a strand on project-based, hands-on learning in a chosen content area, as well as general sessions tied to the Institute theme. Strand topics vary by location and can be accessed at the Institute links below. Each participant will receive a kit of instructional materials unique to their strand, so that they can implement what they have learned in their own teaching environments. This professional development opportunity is open to formal and informal educators.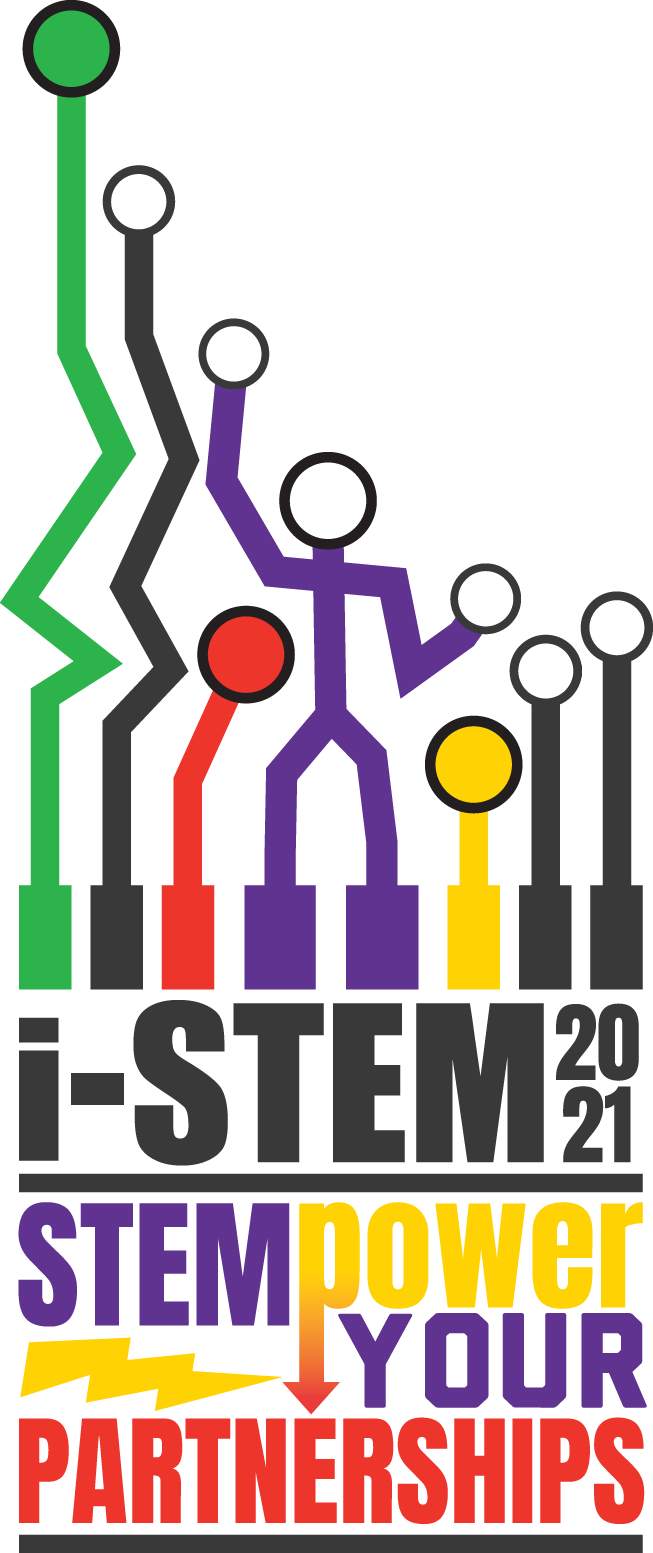 Participants are encouraged to attend i-STEM with colleagues from their own school, district or organization so that you can learn together, share ideas and collaboratively implement what you have learned.
**Please Note: Registration fees for i-STEM 2021 have been reduced to $40 for formal and informal public educators.
STEM AC is reaching out to businesses throughout the state to sponsor registration fees. We will reach out to you once you are accepted into the program and let you know if your registration fee is covered by a sponsor.
Your district may have funds to pay your registration fee to attend STEM AC PD opportunities. Learn more about Title 4 funding here and talk to your local administrator for guidance.
Have Questions?? Contact the i-STEM Coordinator, Finia Dinh, at finia.dinh@stem.idaho.gov.
Status: Closed
Fee: $40 for formal and informal public educators serving Idaho PreK-12 students ($1000 for private school, home school, retired, non-Idaho, and vendor/for-profit educators.)
Eligible Applicants: All educators (see fee amounts)
Training Dates:
June 15-17, 2021
NEW Funding Schedule:
Open: Spring 2022
Close: TBD
Award date: TBD
Location:
Idaho State University
Roy F. Christensen Building
921 S 8th Ave
Pocatello, ID 83209
Map and Directions
Below is the complete line-up of strands for i-STEM 2021. Please be advised that priority for strand placement was being given to those individuals who applied and were accepted to i-STEM in 2020. As a result, certain strands are listed as "WAITLIST ONLY." All other strands have spots available.
* Indicates this strand is appropriate for informal educators.
Note: Kit contents and field trips are subject to change.
WAITLIST ONLY
Strand Instructors: Tamara Palmer
Keywords: Integrated STEM, Literacy, Coding, SAMR
Description:
Have you ever wondered how to integrate technology into your classroom? Does it feel overwhelming and you aren't even sure how to start?  Do you want to integrate more science into your classroom but wonder if there is any time? This strand will introduce the SAMR model, which shows us how to integrate technology in a meaningful way in our classroom while also building ties between parents, students and school community. SAMR stands for Substitution, Augmentation, Modification and Redefinition. As you move through these levels, technology transitions from a means of enhancing what you do in your classroom, to totally transforming your instruction. We will look for ways to integrate technology, reading and writing into our science instruction so that we can find the time to give meaningful science instruction while meeting our requirements for reading and writing.  We will explore these concepts as we engage with technologies including a Dash robot, Perfect Pairs by Melisa Stewart and Nancy Chesley and literature for your grade level—all of which participants will take home in their kits. We will look at examples of ELA, Math, Science and Social Studies using the Dash robot to transform instruction and deepen student understanding. The book Perfect Pairs will help you find lesson plans and ideas to embed literature and writing into your science lessons.  We will also look at free online programs that will help us build technology and engagement into our lessons. With built-in planning time, we will work together to make sure you are ready to implement these strategies in the fall with ideas and lesson plans. We will talk about local partners that can be found within our local universities, communities and school districts that will help us down this path. As we build our knowledge and relationships with each other, we will better be able to implement these strategies successfully.
Strand Instructor: Cristine Casselman
Keywords: Invention, Real World Problem Solving
Description: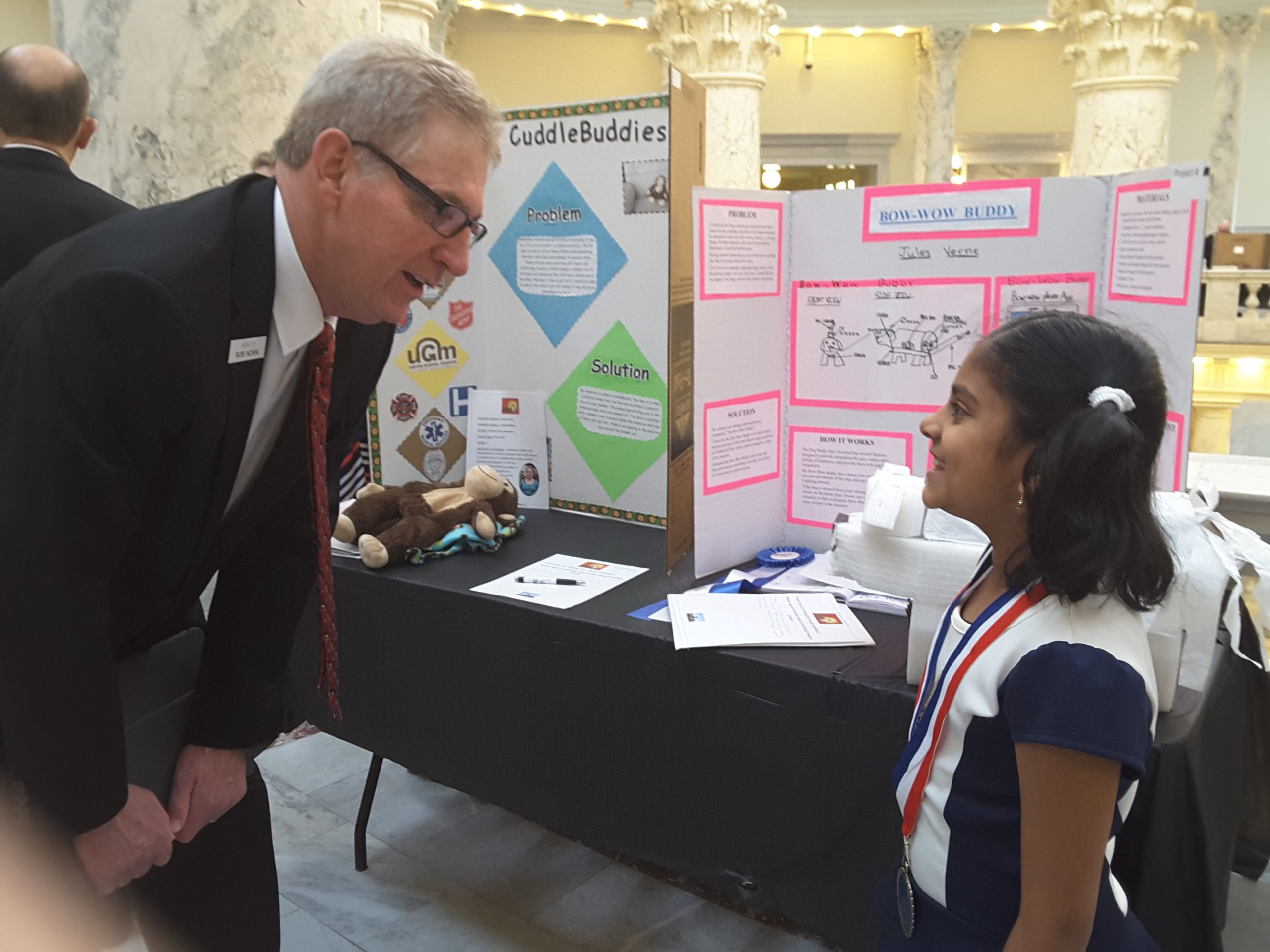 Inspire your students to apply STEM concepts as they design innovative solutions to real world problems. Ignite their curiosity with lessons designed to awaken their inventive spirits. Develop example inventions for your students as you experience first-hand how to implement the Invent Idaho Student Invention Convention in your own classroom, school or district. Did you know that Invent Idaho students earned more major awards per number of participants than any other state at the 2019 National Invention Convention, including Best Prototype, Global Change Award and the Sustainability Award? Discover how our very own Idaho young inventors have appeared on the Tonight Show with Jimmy Fallon, Disney's "Figure It Out" television show, the Oprah Winfrey Network and Ellen!  This strand will teach you techniques to teach creativity and critical thinking, how to guide students in the invention process,and discover how to connect young inventors with local mentors/industry partners. All participants will receive hands-on materials for use in teaching the invention process in their classrooms, including samples of Aerogel, the lightest weight substance on Earth; sodium polyacrylate, the diaper polymer; and a "Cool Blue" chemiluminescence science kit.
Strand Instructor: Heather Howle
Keywords: STEM, Engineering Design, Coding, Micro:bit, Middle School
Description: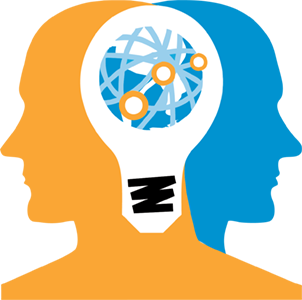 In this strand offered by CYBER.ORG, middle school educators (grades 5-8) will learn to apply the engineering design process through project-based learning, how to integrate computational thinking skills and processes in core subjects, how to teach computer science standards through block-based coding, and how to teach the importance of cybersecurity through encryption. Session activities will include "Cyber Attack": Using electronic circuits to build a working flashlight during an attack on the power grid, "Project Code": Coding micro-computers with Microsoft Block, "Computational Thinking in Science": Studying mass production in aeronautics, and "Ciphers": Historical Encryptions.  The curriculum threads highlighted will support student mastery of STEM and Computer Science standards through project-based learning. Participants will receive free access to the CYBER.ORG  curriculum and a set of 10 micro: bits, which will enable them to incorporate a variety of coding and technology projects in their classrooms.
Strand Instructor: Francesca Bessey & Jeff Stratter
Keywords: 3D Printing, Design Thinking, Engineering Design, Innovation
Description: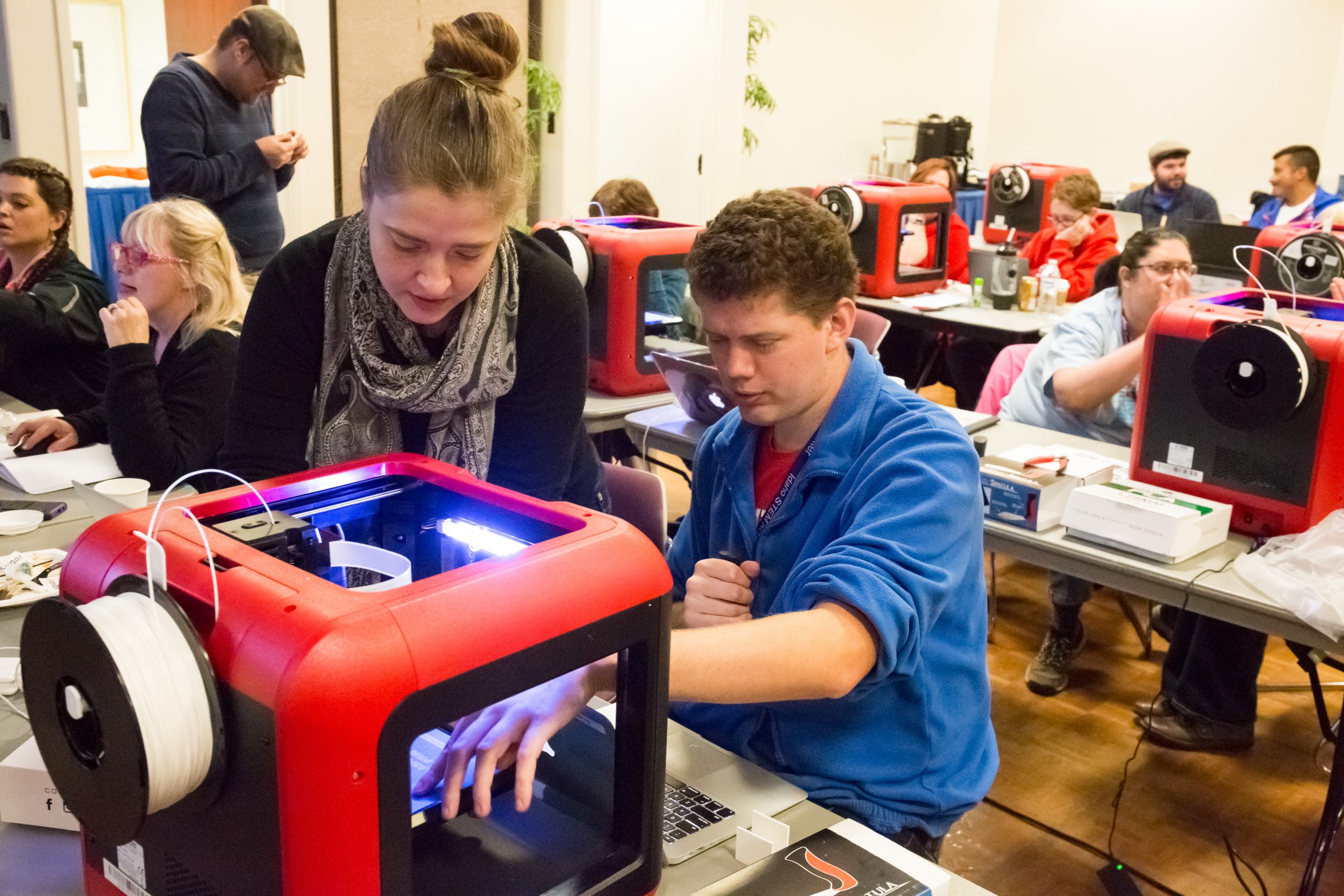 This strand, sponsored by the Idaho STEM Action Center, prepares middle and high school educators (grades 5-12) to integrate 3D printing in their learning space and to lead a team in the Idaho Exhibition of Ideas (IDX) Student Showcase in Spring 2021. IDX is a multi-week competition in which student teams brainstorm, develop and prototype a 3D printed solution that responds to a challenge theme. This year, we are excited to offer this opportunity for two divisions: grades 5-8, and 9-12. Strand participants will receive foundational education on additive manufacturing, its applications and how to translate 2D design concepts into 3D. We will then delve into 3D modeling with the online platform Tinkercad; and the operation, maintenance and troubleshooting of a 3D printer. We will explore design thinking and engineering design as step-by-step processes for guiding students in developing a product for IDX, and for a variety of other cross-curricular projects. Finally, we will look at successful examples of 3D printing integration in both formal and informal learning spaces, including team-based challenges, senior projects, family engagement events and more. Participants in this strand will be required to lead a team in the 2021 IDX Student Showcase; travel stipends will be provided based on mileage to the closest IDX site. Participants will receive a FlashForge Adventurer 3 Lite 3D printer and a 3D printing starter kit, including flash drive, digital calipers, maintenance tools, filament and more.
Strand Instructors: DaNel Hogan & Denise Humphreys
Keywords: Paper Circuits, Energy, Light, Color, Physics
Description: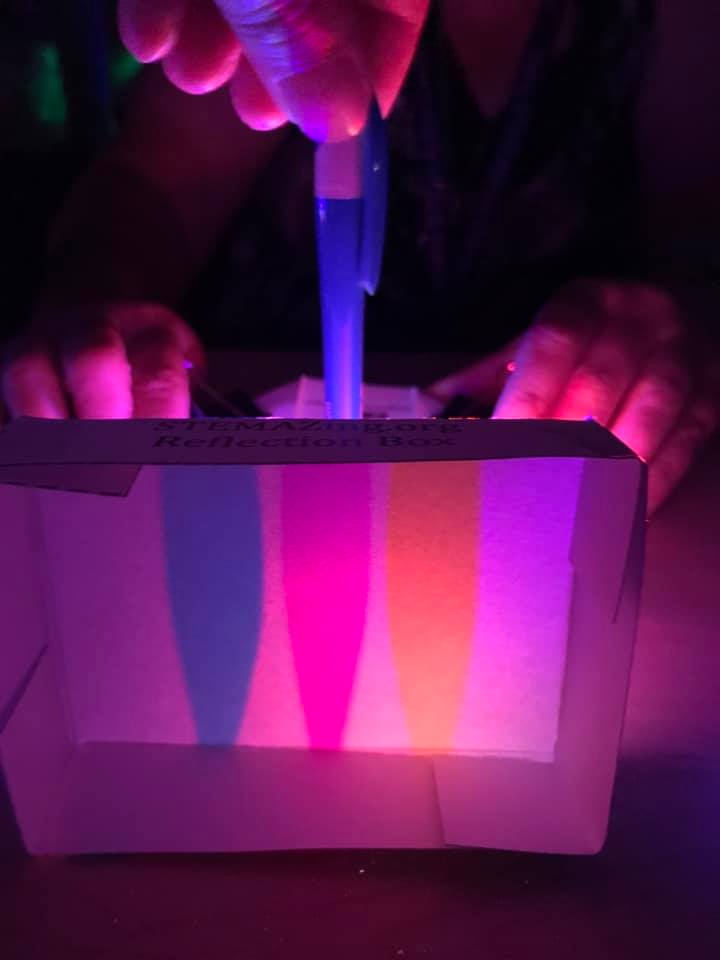 Have you ever used a paper circuit to teach about the nature of science or discover the REAL primary colors? If not, don't miss this opportunity to open doors for your students through the creative use of #STEMontheCheap paper circuits. We'll also explore electricity from the ground up, using dozens of hands-on, minds-on activities to learn about primary sources of energy, electricity production, energy efficiency, and more. You'll even discover how to use the physics of electricity production to transform a paper cup into a radio speaker, as well as lead engaging discussions around one of the biggest challenges of our day—sustainably meeting the energy needs of a growing world population. Come be amazed at the questions you've never asked about how energy really works! Oh, and you'll leave with everything you need to immerse an entire classroom of students in each and every activity: paper circuit artwork, energy audits, home-made speakers, and demonstrations of the fascinating connection between electricity and magnetism that permeates our lives!
Strand Instructors: Lorrie Bare & Angie Godfrey
Keywords: Data, Progressions, Math, Principles, Hands-On
Description: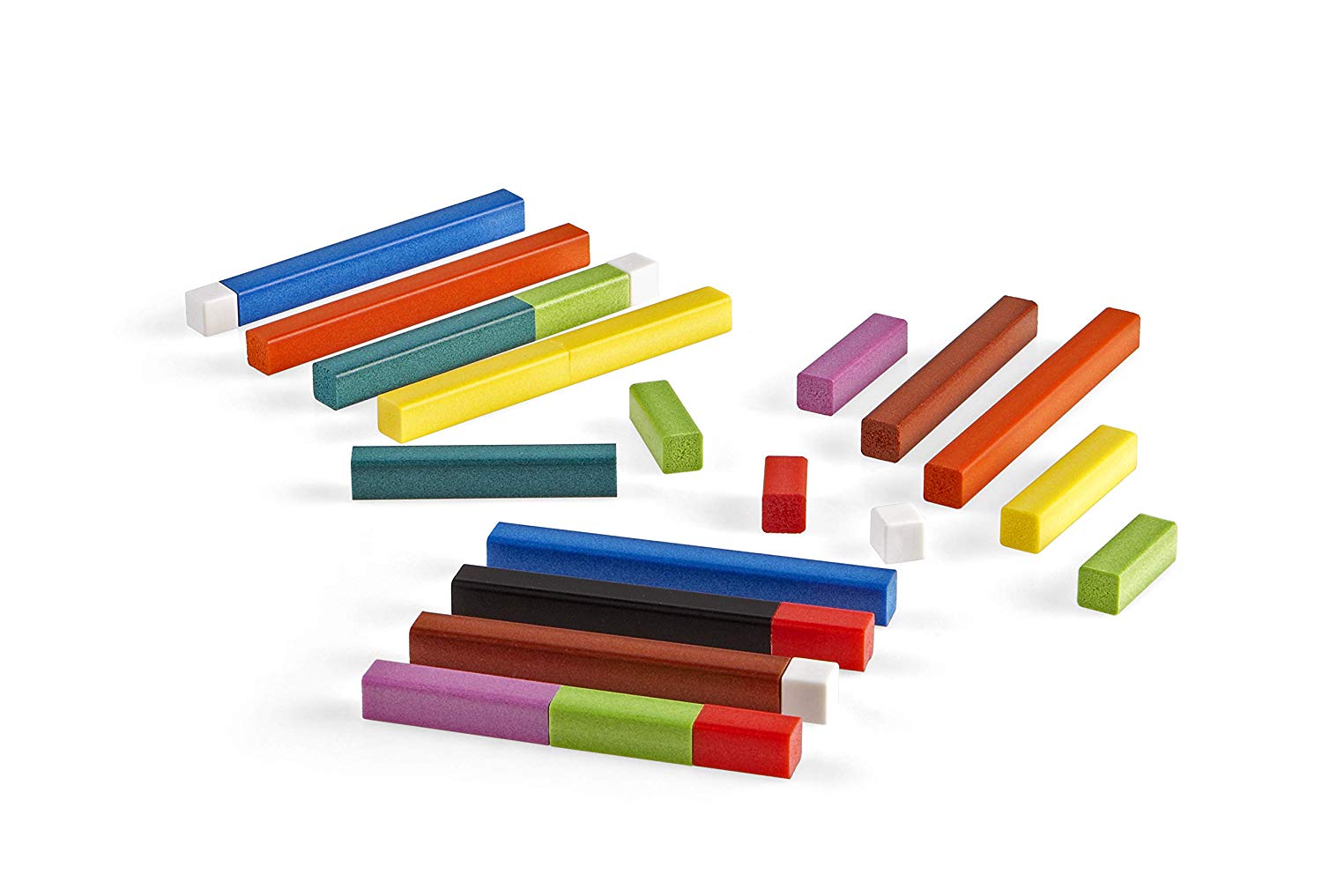 Have you ever felt like you teach and reteach fractions year after year and never really feel satisfied that your students understand? Or, no matter how hard you try, students are still confused because of misconceptions? Great News: fractions do not need to be viewed that way at all. Whether you love working in fractions or are terrified of them, this strand is for you! In this strand you will deepen and enrich your understanding of fractions through explorative, hands-on activities and games so you can take your students into the world of fractions with you. As you explore a variety of strategies and resources, you will become more confident in your teaching of mathematics. You will also learn how to develop classroom level formative assessments and use them to make data-driven instructional decisions. By the end of this strand, you will be able to analyze student thinking and determine your next instructional moves in order to better support your students' learning through the fractions progression. You will leave with ideas, tools and materials to proactively identify student misconceptions and provide learning experiences in response. Your kit will contain ready-to-use manipulatives, as well as books and other resources to begin making changes in your classroom.
Credit for attending i-STEM
For questions regarding your transcript, please visit the BSU Extended Studies K-12 Professional Development site. The syllabus including the link to register for the credit is below.  Cost is $60.