i-STEM at College of Southern Idaho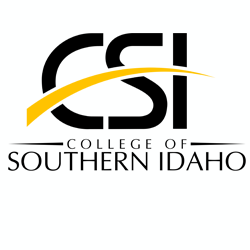 ATTENTION! Due to COVID-19 we made the difficult decision to postpone i-STEM 2020 to June 2021. Everything for i-STEM 2021 will be the same as it was intended for i-STEM 2020 – same theme, same general sessions, and majority of the same strands. All applicants for i-STEM 2020 WILL NOT have to reapply for i-STEM 2021. If you applied last year, we will reach out to you this winter about your application and strand choices. If you have not applied to participate in i-STEM, and would like to, please apply when the application opens (bottom of the page).
The i-STEM Institute at College of Southern Idaho (CSI) in Twin Falls has been postponed until June 2021. Over these four days, participants attend a workshop strand, participate in general sessions with keynote speakers and network with other educators. Participants leave with a kit of materials related to the workshop strand they attend, ready to implement what they have learned into their teaching environments. This professional development opportunity is open to formal and informal educators.

Participants are encouraged to attend i-STEM with colleagues from their own school, district or organization to work on building partnerships during workshop sessions.
STEM AC is reaching out to businesses throughout the state to sponsor registration fees. We will reach out to you once you are accepted into the program and let you know if your registration fee is covered by a sponsor.
Your district may have funds to pay your registration fee to attend STEM AC PD opportunities. Learn more about Title 4 funding here and talk to your local administrator for guidance.
Travel Reimbursement
Travel will be reimbursed following the guidelines below. Distance is measured from the participant's home to the closest i-STEM institute location. For example, if you live in Twin Falls but attend the institute in Pocatello, you will only be reimbursed for travel to College of Southern Idaho. Participants must attend all four days of the institute to receive travel reimbursement. Only public Idaho formal and informal educators are eligible for travel reimbursements.
Have Questions?? Contact the i-STEM Coordinator, Finia Dinh, at finia.dinh@stem.idaho.gov.
Status: Closed
Fee: $50 for formal and informal public educators serving Idaho PreK-12 students ($1000 for private school, home school, retired, non-Idaho, and vendor/for-profit educators.)
Eligible Applicants: All educators (see fee amounts) - NEW APPLICATIONS ONLY
Training Dates:
June 2021
Funding Schedule:
Open: February 2, 2021*
Close: March 4, 2021*
Award date: April 2, 2021*
Program Manager: Finia Dinh
*These dates are only for new applicants. Those who already applied for 2020 do not have to reapply.
Location:
College of Southern Idaho
Herrett Museum-Rick Allen Hall
315 Falls Ave
Twin Falls, ID 83301
Map and Directions
* Indicates this strand is appropriate for informal educators.
Note: Kit contents and field trips are subject to change.
Strand Instructors: Ashley Schaffner & Angie Miller
Keywords: Coding, Computer Science, Problem Solving
Description: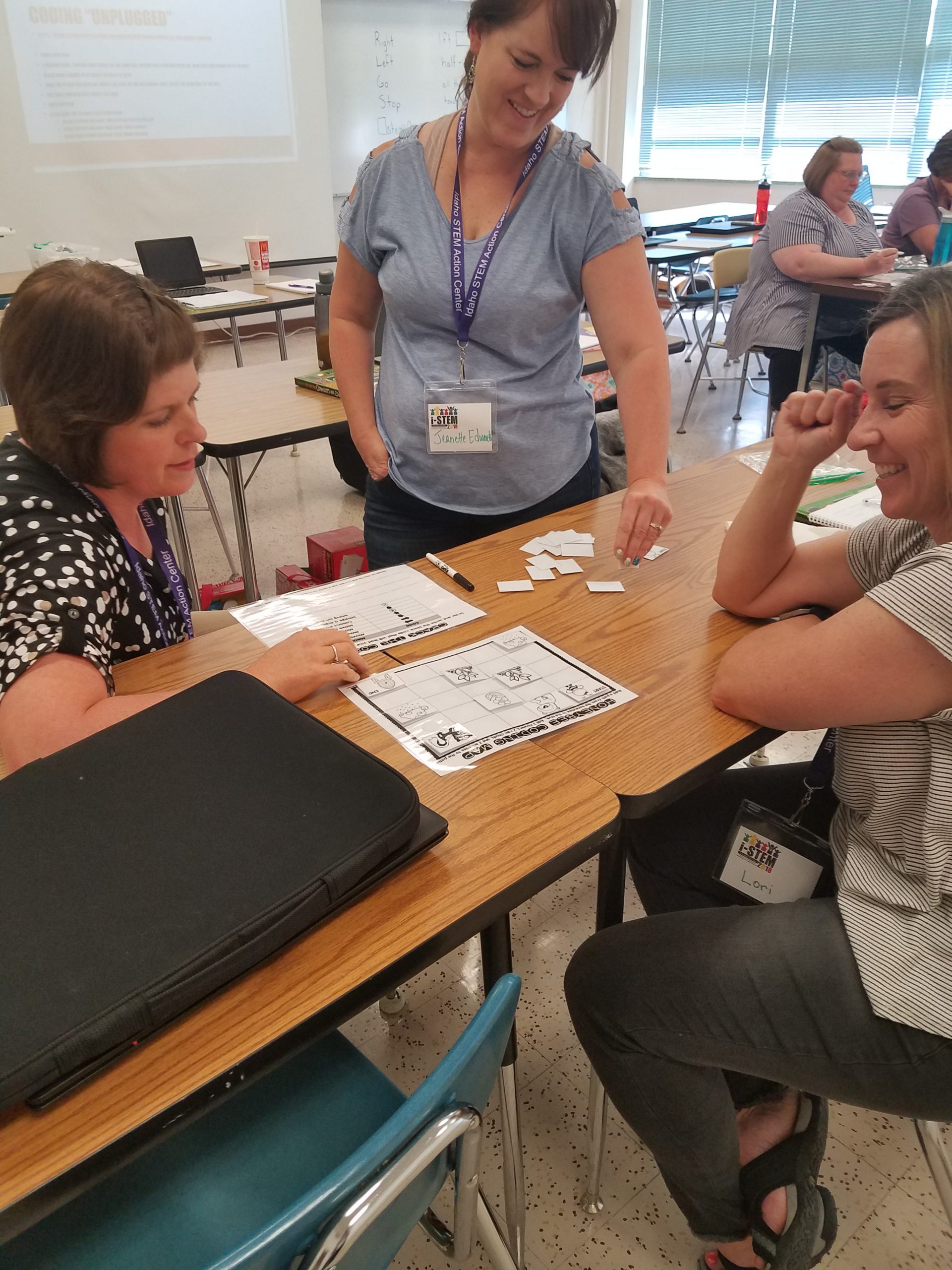 This strand equips educators with the knowledge and tools they need to integrate coding and computer science concepts into the early elementary classroom. Emphasis will be placed on empowering teachers to lead "unplugged" activities (no computer needed!) to naturally solicit computational thinking from their students. Educators will gain the confidence and skills to facilitate an entire coding unit with their students, guided by educators who have implemented the same content in their own classrooms to build critical thinking. While this course is geared toward teachers working with students in grades K-2, it will also be a great resource for teachers of all grades looking to introduce their students to basic coding and computer science concepts. The course uses the Idaho Content Standards for Computer Science to prepare educators as they introduce students to concepts including, but not limited to: parts of a computer, hardware and software, troubleshooting, typing skills, problem solving, teamwork, and of course coding! Teachers will also explore how introducing their students to these concepts at an early age will better prepare them for the future. Participants will meet STEM professionals and have the opportunity to learn about exciting new opportunities in the technology field, which they can take back to their classrooms and share with their students. Educators will leave with resources to implement and/or make their own manipulatives for every offline activity demonstrated, as well as access to all computer-based learning platforms experienced during the strand.
Strand Instructors: Jill Janicek & Dori Atterberry
Keywords: BrickLab, Engineering, Project-based, Hands-On
Description: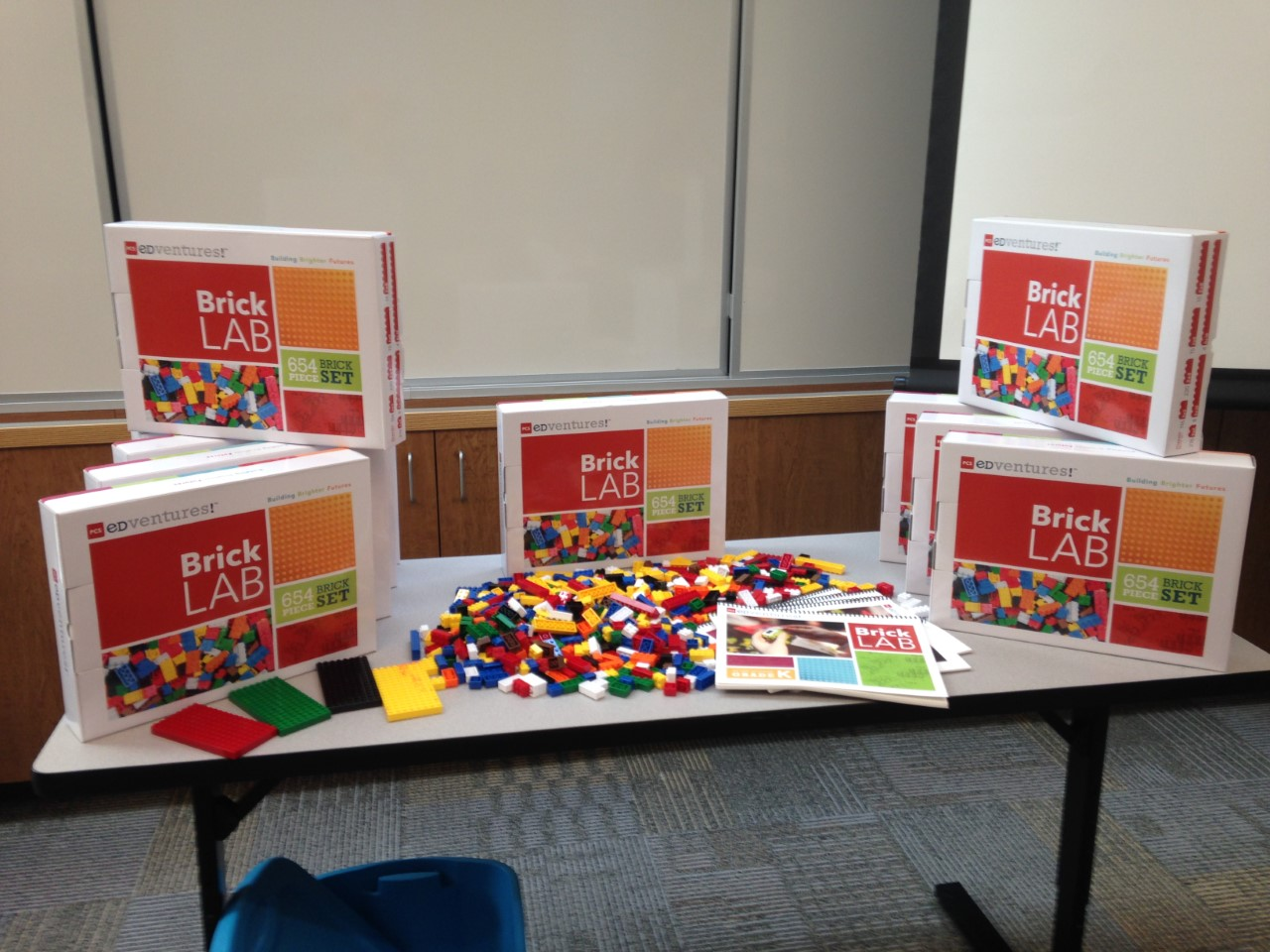 K-3 educators will learn to use PCS BrickLab to meet Idaho State Content Standards across the curriculum while motivating and engaging young learners. BrickLabs are tubs of plastic building bricks similar to Legos, allowing for enhanced conceptual understanding through hands-on activities. Participants in this strand will learn how to build and maintain partnerships with local businesses to support STEM project-based activities. Participants will receive a PCS mini-BrickLab (perfect for centers) and a grade level Curriculum Guide. Additional multi-grade level lesson plans will be provided. Project-based and design-based learning activities encourage both linear concrete-sequential and open-ended experiences, suitable for a variety of classroom environments and educator goals.
Strand Instructor: Penni Aufderheide
Keywords: Virtual Reality, Coding, 3D building
Description: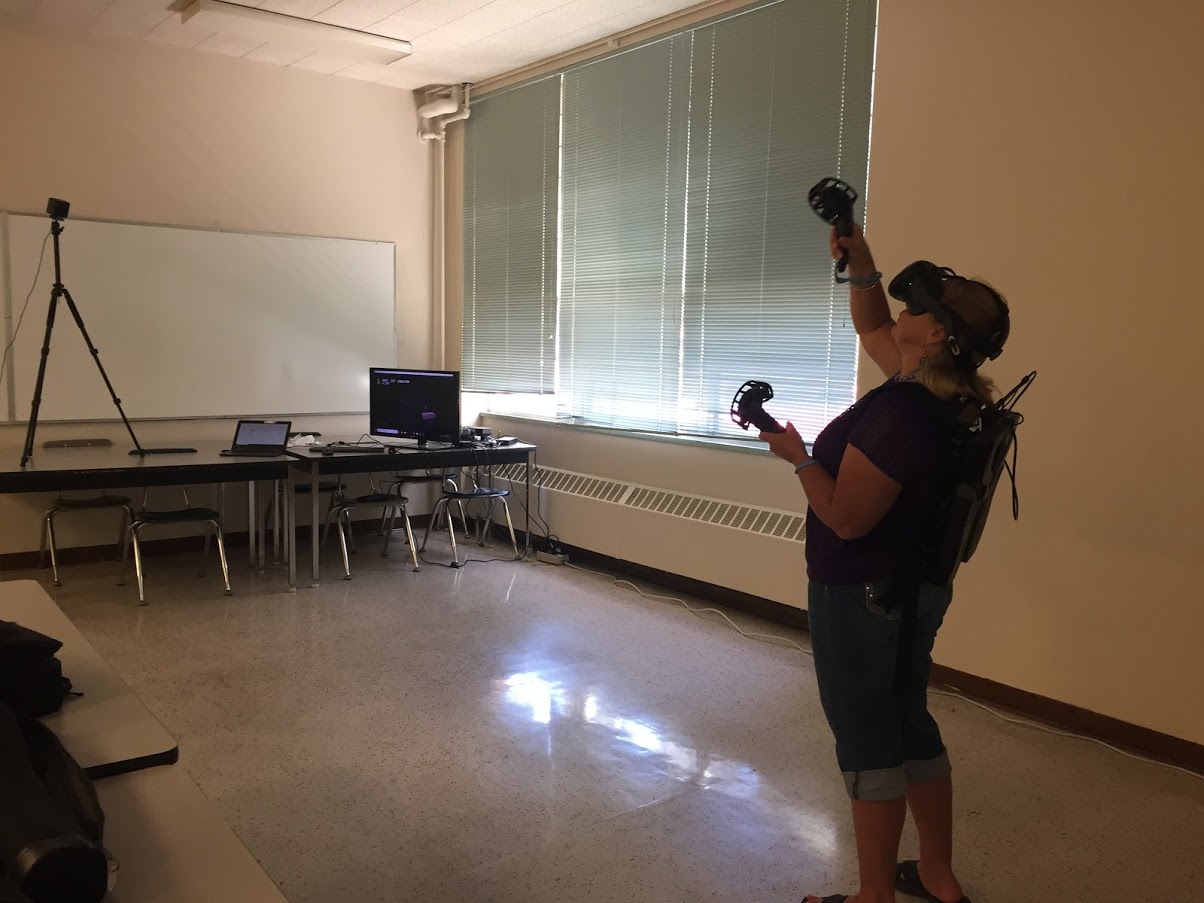 Blocksmith offers a highly accessible 3D creation software and cloud distribution platform, giving students the opportunity to learn 3D design, animation and coding, and then view their creations in virtual reality. Participating educators will receive an introduction to the Blocksmith platform, learning how to build in 3D and integrate VR in their classroom lessons. They will leave with the knowledge and skills to use these platforms to teach computer science, coding and 3D design to their students, helping them to develop valuable skills for real-world jobs. This strand will enable educators to guide their students' transition from consumers to creators of digital content through an integrated curriculum, teaching them key STEM skills in the process.
Strand Instructors: Angie Poulsen & Paul Verhage
Keywords: 3D Printing, Design Thinking, Engineering Design, Innovation
Description: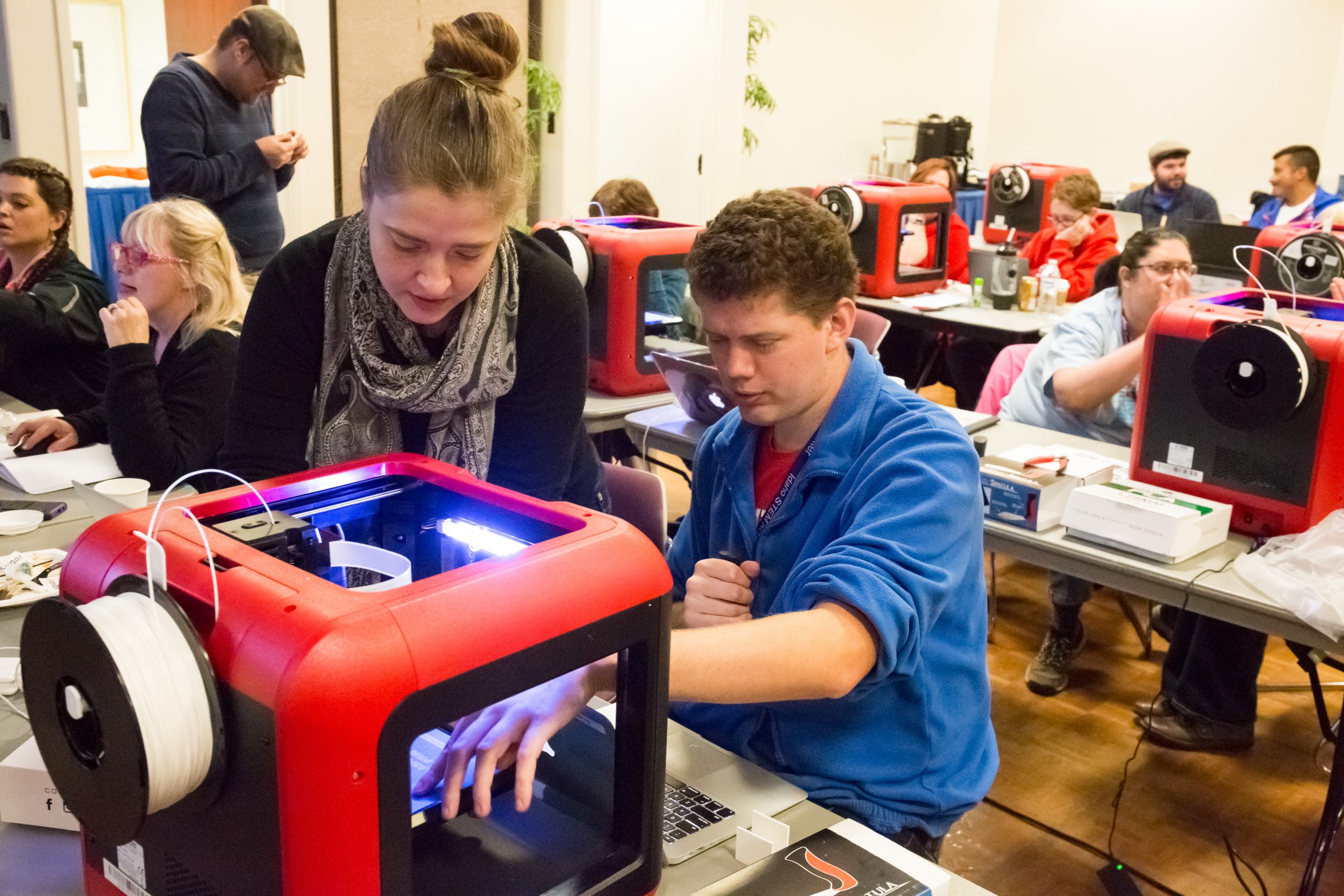 This strand, sponsored by the Idaho STEM Action Center, prepares middle and high school educators (grades 5-12) to integrate 3D printing in their learning space and to lead a team in the Idaho Exhibition of Ideas (IDX) Student Showcase in Spring 2021. IDX is a multi-week competition in which student teams brainstorm, develop and prototype a 3D printed solution that responds to a challenge theme. This year, we are excited to offer this opportunity for two divisions: grades 5-8, and 9-12. Strand participants will receive foundational education on additive manufacturing, its applications and how to translate 2D design concepts into 3D. We will then delve into 3D modeling with the online platform Tinkercad; and the operation, maintenance and troubleshooting of a 3D printer. We will explore design thinking and engineering design as step-by-step processes for guiding students in developing a product for IDX, and for a variety of other cross-curricular projects. Finally, we will look at successful examples of 3D printing integration in both formal and informal learning spaces, including team-based challenges, senior projects, family engagement events and more. Participants in this strand will be required to lead a team in the 2021 IDX Student Showcase; travel stipends will be provided based on mileage to the closest IDX site. Participants will receive a FlashForge Adventurer 3 Lite 3D printer and a 3D printing starter kit, including flash drive, digital calipers, maintenance tools, filament and more.
Strand Instructors: Merrie Rampy & MaKayla Guthrie
Keywords: Student STEM Research
Description: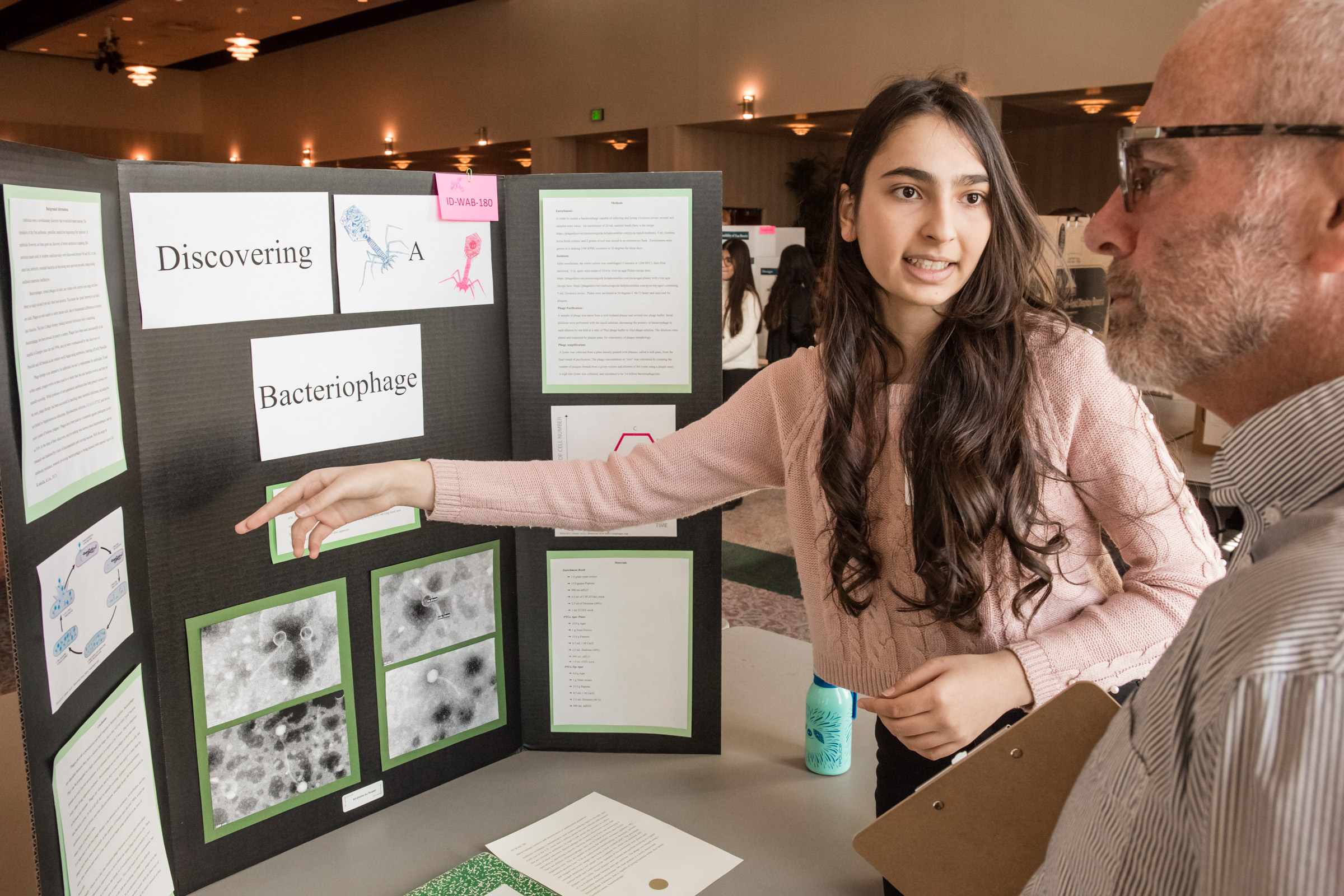 This strand provides high school and middle school educators with hands-on experience in the process of science research as well as information and training to engage students in independent science and engineering research topics. Educators will be guided in the development and implementation of simulated independent research projects, including experimental design, data analysis, conclusions and presentations. Building upon this experience, educators will create plans for implementing STEM research for students at their individual schools. Ongoing support will be available throughout the school year as educators help their students conduct research and prepare to present at one of three International Science and Engineering Fair (ISEF) affiliated regional science fairs (high school) or the eCybermission program (middle school), along with other research competitions. Educators will receive a flash drive loaded with documents and powerpoints to use with their students; the "STEM Student Research Handbook;" a lab kit with metric measuring tape, metal metric ruler, digital thermometer and related lab handouts; and contact information for student and teacher mentors. Support for teachers and students will be available throughout the 2020-2021 school year from the strand providers, and through STEM Action Center grants targeting the Regional Science Fairs and eCybermission.
Strand Instructors: Amber Bigler & Alaysha Whitworth
Keywords: STEMpower, Teams, Leadership, Project-Based Learning
Description: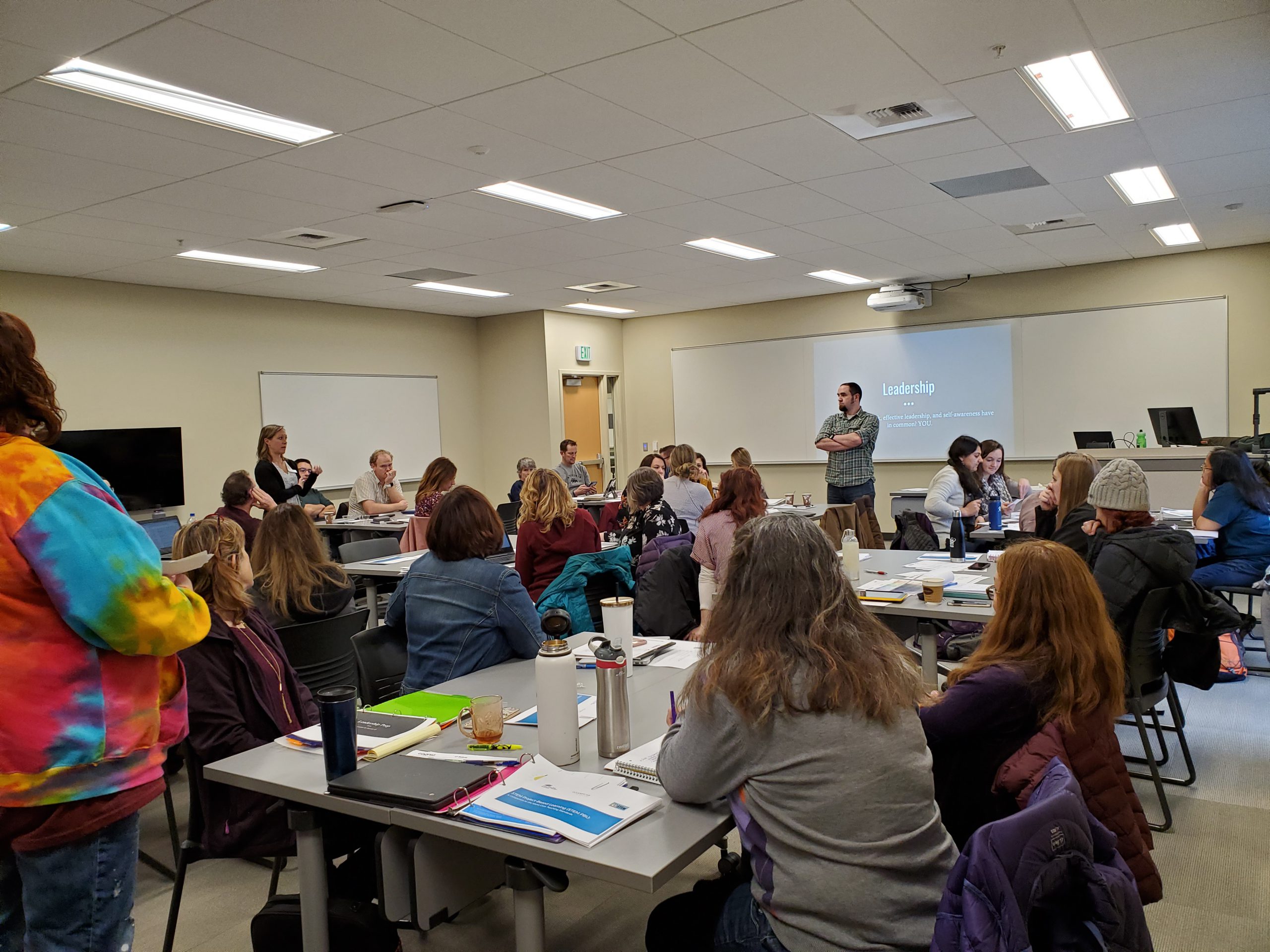 Join us for a unique opportunity for educators and administrators who are ready to set a course for integrated STEM education in their schools. This strand is taught by classroom teachers and administrators who have received extensive training from Educurious and Idaho STEM Action Center. This engaging learning experience will empower educators to lead STEM efforts in their schools. It will expand participants' knowledge of STEM teaching and learning to help support systemic change while integrating more STEM activities across all content areas. Facilitators will share lessons learned as they transitioned from traditional teaching and learning to STEM-focused schools with a team approach to school governance. Expect an intellectually stimulating and useful professional development experience. You should finish this strand prepared to lead your colleagues in dramatically increasing student learning and achievement in STEM subjects in your schools. Participants are required to take this strands in groups of 3-5. In your application, you must list the individuals from your school/district that plan to take this strand with you.