i-STEM at College of Southern Idaho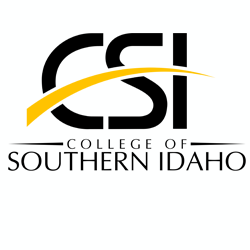 This year the i-STEM Institute at College of Southern Idaho (CSI) in Twin Falls will be June 15-18, 2020. Over these four days, participants attend a workshop strand, participate in general sessions with keynote speakers and network with other educators. Participants leave with a kit of materials related to the workshop strand they attend, ready to implement what they have learned into their teaching environments. This professional development opportunity is open to formal and informal educators.
APPLICATION TO ATTEND OPENS February 2020.
Travel Reimbursement
Travel will be reimbursed following the guidelines below. Distance is measured from the participant's home to the closest i-STEM institute location. For example, if you live in Twin Falls but attend the institute in Pocatello, you will only be reimbursed for travel to College of Southern Idaho. Participants must attend all four days of the institute to receive travel reimbursement. Only public Idaho formal and informal educators are eligible for travel reimbursements.
Have Questions?? Contact the i-STEM Coordinator, Kaitlin Maguire, at istem@stem.idaho.gov.
Status: CLOSED
Fee: $90
($1000 for private school, home school, retired, non-Idaho, and vendor/for-profit educators.)
Eligible Applicants: Formal and informal educators serving Idaho PreK-12 students.
Training Dates:
June 15-18, 2020, 8:00am - 5:00pm
Schedule
Open: February 1, 2020
Close: March 2, 2020
Award Date: April 1, 2020
Location:
College of Southern Idaho
Herrett Museum-Rick Allen Hall
315 Falls Ave
Twin Falls, ID 83301
Map and Directions
*Indicates this strand is appropriate for informal educators.
Note: Kit contents and field trips are subject to change.
*Exploring Hands-On STEM Activities with BrickLabs, Weather Stations, and K'Nex - Grades: K-3
Subjects: STEM, Arts/Humanities, ELA, Computer Science/Coding, Career Awareness
Instructors: Dori Atterberry and Jill Janicek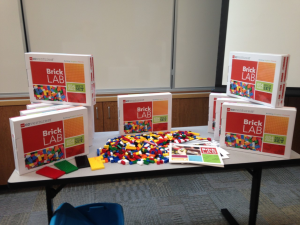 Participants will learn to use PCS Edventures BrickLab to meet Common Core State Standards and NEXT Generation Science Standards while motivating and engaging their students. PCS BrickLab emphasizes hands-on construction through a series of activities and the PCS BrickLab teacher's guide provides complete lesson plans for science, math, language arts and social studies. These lessons make solving problems, creating innovative projects, and even creative/scientific writing easy to integrate into the classroom. Kit materials tie into real world engineering and science applications as well as a field trip to the Perrine Bridge to study its structure and recreate it in the classroom. These project-based and design-based learning activities encourage both linear concrete-sequential and open-ended experiences.
Kit: BrickLAB Activity Card Set, BrickLAB Flower Power & History Activity Card Set, BrickLAB Tech Curriculum,  K'Nex Intro to Structures – Bridges Set, Weather Station, Lifetime Membership to Civil Air Patrol (includes ability to apply for a free new STEM device every year).
Implementing the Idaho Science Standards through K-12 Inquiry and Project Based Learning - Grades: K-12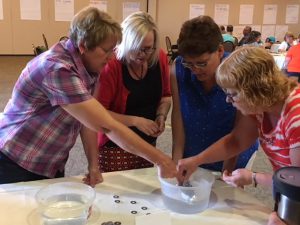 Subjects: Science, Technology, Engineering, Arts/Humanities, ELA, Career Awareness, GATE
Instructor: TBA
Participants will take a deep dive into and explore how our new Idaho Science Standards can help prepare our young scientists to change the world. By taking a deep-dive into Project-Based Learning pedagogy using backward design models, participants will explore and design lessons and units to implement key instructional shifts to meet the new Idaho Science Standards. With guided instruction participants will have time and support in the design of lessons and units, build kits, and plan literacy and assessment strategies, to help foster passion for science and engineering through inquiry methodology in their own classrooms. Field trip to Twin Falls Waste Water Treatment Plant and Centennial Park.
Kit: Participants will receive a NSTA membership and funds to support a project-based learning unit in their own teaching environment.
*Student Digital Portfolios and STEM - Grades: 3-6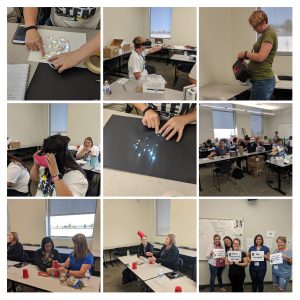 Subjects: STEM, Arts/Humanities, ELA, Financial Literacy
Instructor: Tonya Simms
When Students ask, 'Do we have to do this?' what they really mean is 'How is this relevant to me?' Incorporating highly engaging collaborative activities with digital portfolios creates relevant learning, authentic products, and individual accountability. Learn how to be more strategic in the use of teaching strategies in math, reading, writing, and STEM lessons. Get ideas for product based and project based learning, cross curricular learning experiences, and blending on-line, and off-line lessons. Students won't ask, 'Do we have to do this?' They will be engaged in purposeful work.
Kit: The kit will include a flash drive with resources for digital portfolios, blended learning, project based learning, STEM challenges, picture books, Escape Classroom Lock kits and STEM building materials.
*FabSLAM 3D Design and Fabrication - Grades: 5-9
Subjects: STEM, Arts/Humanities, ELA, 3D Design/Printing, Career Awareness
Instructors: Angie Poulson and Paul Verhage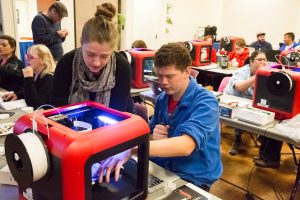 Participants will learn the basics of 3D design, 3D printing, the design engineering process and project-based learning techniques including scaffolding and design thinking, while also exploring a variety of tools to support project-based learning in the specific disciplines of digital fabrication and 3D design. The educator will be able to return to their learning organization and support a youth team to complete a multi-week digital fabrication challenge where youth learn, and practice skills related to 3D design and 3D printing. The educator will be able to support and guide students to properly document their process and encourage multiple design iterations throughout the challenge. Teams will then have the option to present their work at the FabSLAM Student Showcase Event in your region where a panel of judges will critique their work. Educators will be eligible to receive travel stipends and $500 additional funding for bringing a team to the FablSLAM Student Showcase Event.
Kit: 3D printer, 3D filament, tools for 3D printer, online activities.
*Mathematics through Gaming - Grades: 6-12
Subjects: Mathematics, Engineering
Instructor: Brian Mattison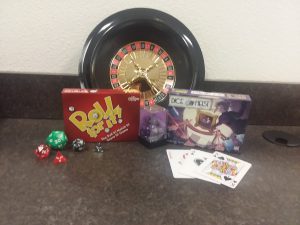 From simple dice rolling to casino games and board games and table top RPGs, probability and the idea of randomness is inundated with games. This strand uses these activities to introduce students to the basic rules and ideas behind probability and statistics and analyzes how games of all kinds use randomness and probability to add exciting and challenging game play for various audiences. Participants use engineering ideas and design principles to create their own games. Educators will leave this strand with a classroom set of materials that can easily be taken into the Secondary Mathematics classroom to help students to understand fundamental statistics principles. Potential field trip to Idaho Lottery.
Kit: 100x Colored d6 Dice Set, 15x Set of Polyhedral Dice (7 dice per set), Organizer Bin Roulette Wheel, Playing Cards, Poker Chips, 2 sets of Various Probability Games (Chupacabra, Love Letter, Zombie Dice).
*Applying STEM Concepts: The Student Invention Process - Grades: K-12
Subjects: STEM, Career Awareness, GATE
Instructor: Pam Duquette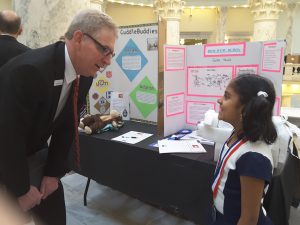 Inspire, Ignite, Invent! Inspire your students to apply STEM concepts as they design innovative solutions to real world problems. Ignite their curiosity with lessons designed to awaken your students' inventive spirits. Develop example inventions for your students as you experience first-hand how to implement the Invent Idaho student invention convention in your own classroom, school, or district. Did you know that Invent Idaho students earned more major awards per number of participants than any other state at the 2016 National Invention Convention in Washington, DC and brought home 11 major awards out of 21 student attendees, including Most Innovative invention! Discover how our very own Idaho young inventors have appeared on the Tonight Show with Jimmy Fallon, Disney's 'Figure It Out' television show, the Oprah Winfrey Network, and Ellen!
Kit: Aerogel (Guiness Book of World Records lightest weight substance on Earth, an amazing invention in the field of chemistry), classroom set of Private Eye Loupes, an owl pellet for participants to dissect, Intelligent Hydrogen Fuel Cell kit.
Aaron McKinnon
Aaron McKinnon has influenced not only the students of his own classroom, but colleagues around the state of Idaho through his dedication, leadership, enthusiasm and professional development activities. As a classroom educator for 22 years, he focused on creating engaging learning experiences every day. Teaching online classes and drivers ed has given him additional insight and perspectives to student learning. Recognition of his efforts include receiving the Milken Award, National Board Certification, and a Master's Degree in Curriculum and Instruction. He continues to support and champion the science and education community of Idaho as the Science Coordinator for the State Department of Education.
---
Sara Tolman

My name is Sara Tolman and I am a middle school life science teacher and yearbook adviser. I am a native Magic Valley girl and can't imagine living anywhere else. I began my career in 2012 by bringing a full time STEM class to life at Kimberly Middle School and loved being given the opportunity to provide professional development to fellow teachers within the district on how to incorporate STEM into their classroom lessons. Recently, I have gone on to provide professional development to teachers around the state by presenting at the Idaho Middle Level Association Conference, the 2017 Boise State Writing Project Fellowship, and at the 2017 and 2018 P20 Conference. In the classroom, I have incorporated lessons on sustainability and have constructed a greenhouse with my students out of 2-liter pop bottles along with an outside garden. I serve as an Ambassador for the Nutrients for Life Foundation, a global nonprofit organization, that provides credible soil science and fertilizer education to teach tomorrow's leaders the importance of soil science. I am a proud 2016 Boise State Writing Project Science Institute Fellow that strives to have my class active and involved in learning and participating in the local community. It is through various community relationships that I have been able to give my students the opportunity to do field work as real scientists and open the door to exploring future careers in the STEM field. I believe that my students' curiosity and love of science can be attributed to the interactive notebook that they create in class because it encompasses not only my love of science but also my love of writing and creativity.  I have had the honor of being named 2017 Kimberly Middle School Teacher of the Year, and just earlier this year, being named 2018-2019 Region IV Middle Level Educator of the Year.
---
Finia Dinh
Finia graduated with a B.S. from Boise State University. She has collectively gained more than 10 years of recruiting experience within private, educational and public sectors. Finia brings a wealth of experience to the Center with her experience as a Regional Business Specialist at the Department of Labor, which allowed her to partner with key stakeholders and helped identify workforce gaps in the community. She collaborated with businesses, community partners, municipal agencies and educational institutions to strategically form long term workforce solutions that allowed companies to grow and thrive; this, in turn, allowed Idaho to maintain a healthy economy. Finia joined the Idaho STEM Action Center in July of 2016 and oversees the Computer Science program which includes grant development and management, best practice research and dissemination, and building partnerships with STEM organizations nationwide.
2019 Professional Development Credits
Participants can purchase two graduate level professional development credits from Boise State University ($60/credit) for attending all four days of the i-STEM institute. Information and instructions on how to sign up for these credits will be provided during the institute. An additional third credit can be purchased upon completion of a follow-up assignment in Fall 2019 (see below).
Fall 2019 Follow-Up Assignment – This assignment will involve developing a content standard lesson plan based on the content learned in the workshop strand you attend. The details of this assignment are TBA. Information about the assignment will be discussed during the institute.