i-STEM at College of Southern Idaho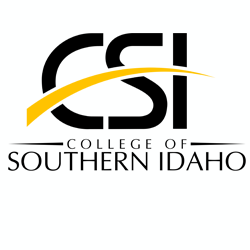 i-STEM 2021 is here!
Kit Distribution: Kit pick-up for CSI will take place Monday, June 14. Please refer to the email you received from your site coordinator with detailed information on pick-up location and time. If you do not live within 35 miles of the site, your kit will be shipped to you at no cost. You should have already received confirmation on whether your kit is being shipped or picked up. If you have questions, email your stand provider ASAP.
Agenda and Professional Development Credit information can be found in the links below.
The i-STEM Institute at College of Southern Idaho (CSI) in Twin Falls will be held online from June 15-17, 2021. During the Institute, participants attend a strand on project-based, hands-on learning in a chosen content area, as well as general sessions tied to the Institute theme. Strand topics vary by location and can be accessed at the Institute links below. Each participant will receive a kit of instructional materials unique to their strand, so that they can implement what they have learned in their own teaching environments. This professional development opportunity is open to formal and informal educators.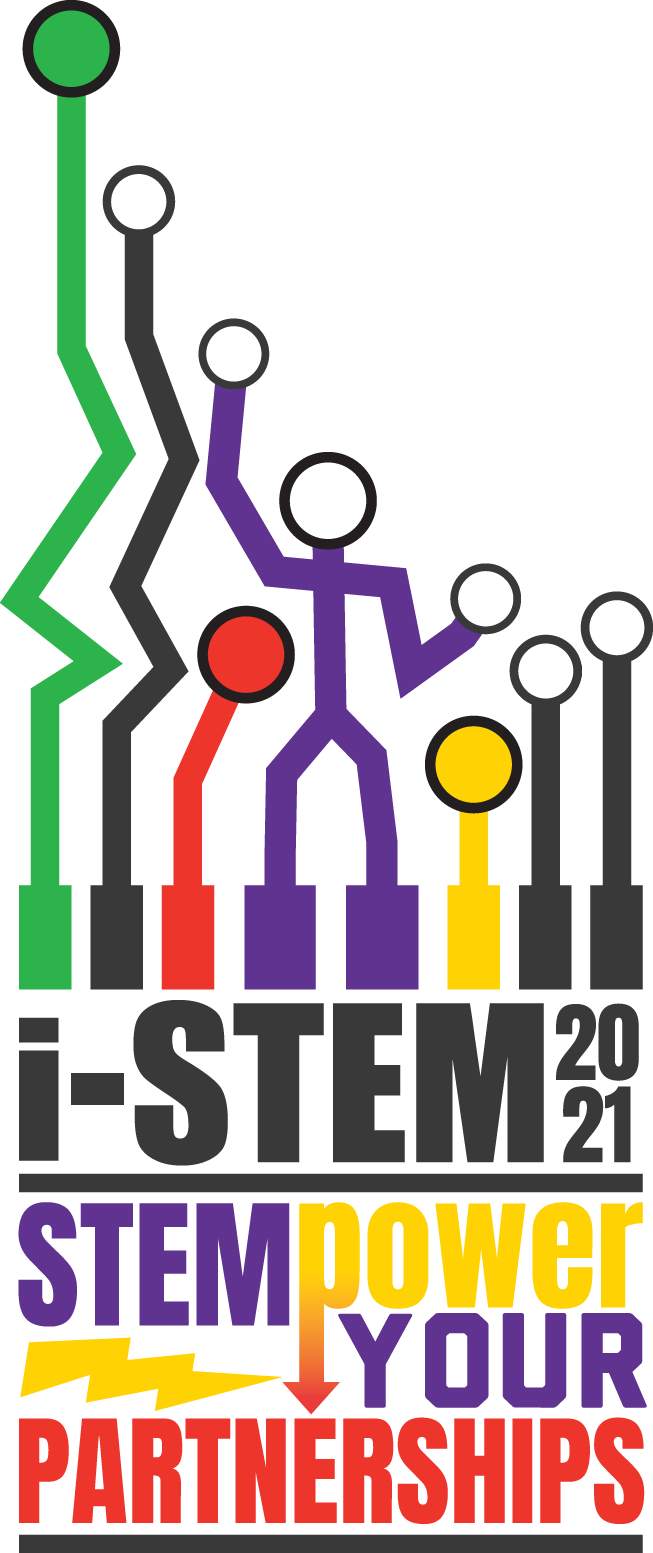 Participants are encouraged to attend i-STEM with colleagues from their own school, district or organization so that you can learn together, share ideas and collaboratively implement what you have learned.
**Please Note: Registration fees for i-STEM 2021 have been reduced to $40 for formal and informal public educators.
STEM AC is reaching out to businesses throughout the state to sponsor registration fees. We will reach out to you once you are accepted into the program and let you know if your registration fee is covered by a sponsor.
Your district may have funds to pay your registration fee to attend STEM AC PD opportunities. Learn more about Title 4 funding here and talk to your local administrator for guidance.
Have Questions?? Contact the i-STEM Coordinator, Finia Dinh, at finia.dinh@stem.idaho.gov.
Status: Closed
Fee: $40 for formal and informal public educators serving Idaho PreK-12 students ($1000 for private school, home school, retired, non-Idaho, and vendor/for-profit educators.)
Eligible Applicants: All educators (see fee amounts)
Training Dates:
June 15-17, 2021
NEW Funding Schedule:
Open: Spring 2022
Close: TBD
Award date: TBD
Location:
College of Southern Idaho
Herrett Museum-Rick Allen Hall
315 Falls Ave
Twin Falls, ID 83301
Map and Directions
Below is the complete line-up of strands for i-STEM 2021. Please be advised that priority for strand placement was being given to those individuals who applied and were accepted to i-STEM in 2020. As a result, certain strands are listed as "WAITLIST ONLY." All other strands have spots available.
* Indicates this strand is appropriate for informal educators.
Note: Kit contents and field trips are subject to change.
Strand Instructors: Ashley Schaffner & Angie Miller
Keywords: Coding, Computer Science, Problem Solving
Description: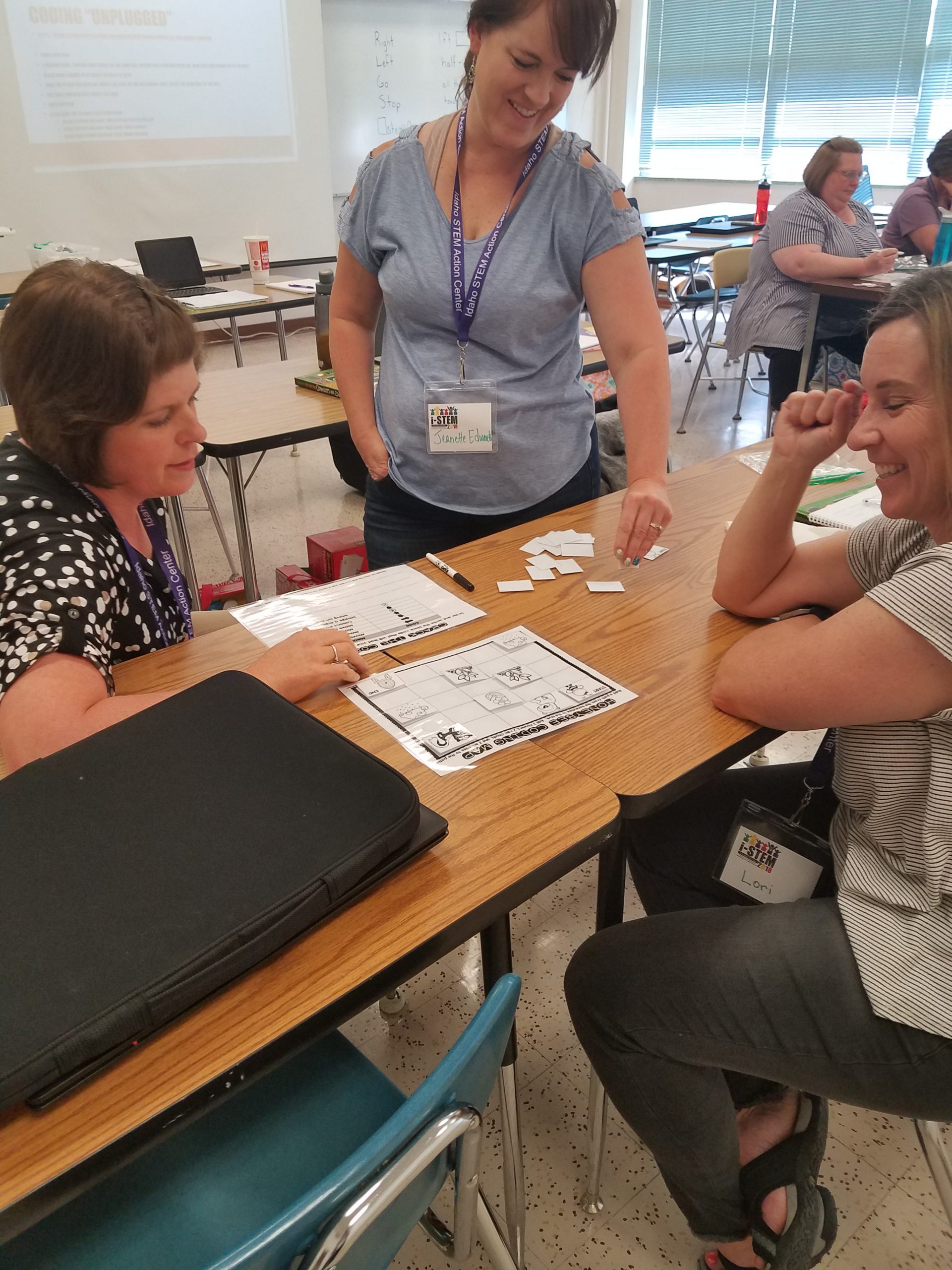 This strand equips educators with the knowledge and tools they need to integrate coding and computer science concepts into the early elementary classroom. Emphasis will be placed on empowering teachers to lead "unplugged" activities (no computer needed!) to naturally solicit computational thinking from their students. Educators will gain the confidence and skills to facilitate an entire coding unit with their students, guided by educators who have implemented the same content in their own classrooms to build critical thinking. While this course is geared toward teachers working with students in grades K-2, it will also be a great resource for teachers of all grades looking to introduce their students to basic coding and computer science concepts. The course uses the Idaho Content Standards for Computer Science to prepare educators as they introduce students to concepts including, but not limited to: parts of a computer, hardware and software, troubleshooting, typing skills, problem solving, teamwork, and of course coding! Teachers will also explore how introducing their students to these concepts at an early age will better prepare them for the future. Participants will meet STEM professionals and have the opportunity to learn about exciting new opportunities in the technology field, which they can take back to their classrooms and share with their students. Educators will leave with resources to implement and/or make their own manipulatives for every offline activity demonstrated, as well as access to all computer-based learning platforms experienced during the strand.
Strand Instructors: Jill Janicek & Dori Atterberry
Keywords: BrickLab, Engineering, Project-based, Hands-On
Description: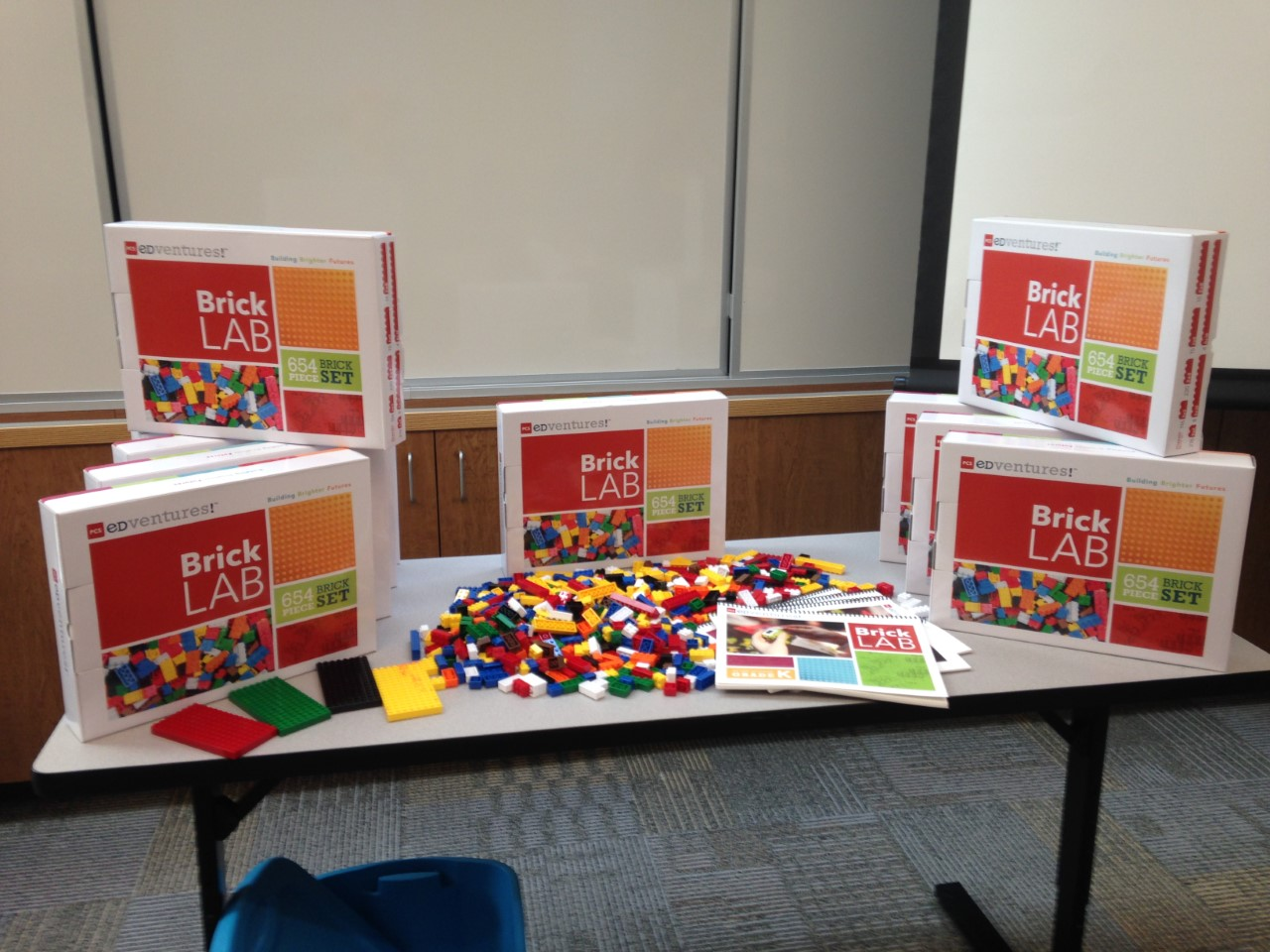 K-3 educators will learn to use PCS BrickLab to meet Idaho State Content Standards across the curriculum while motivating and engaging young learners. BrickLabs are tubs of plastic building bricks similar to Legos, allowing for enhanced conceptual understanding through hands-on activities. Participants in this strand will learn how to build and maintain partnerships with local businesses to support STEM project-based activities. Participants will receive a PCS mini-BrickLab (perfect for centers) and a grade level Curriculum Guide. Additional multi-grade level lesson plans will be provided. Project-based and design-based learning activities encourage both linear concrete-sequential and open-ended experiences, suitable for a variety of classroom environments and educator goals.
WAITLIST ONLY
Strand Instructor: Penni Aufderheide
Keywords: Virtual Reality, Coding, 3D building
Description: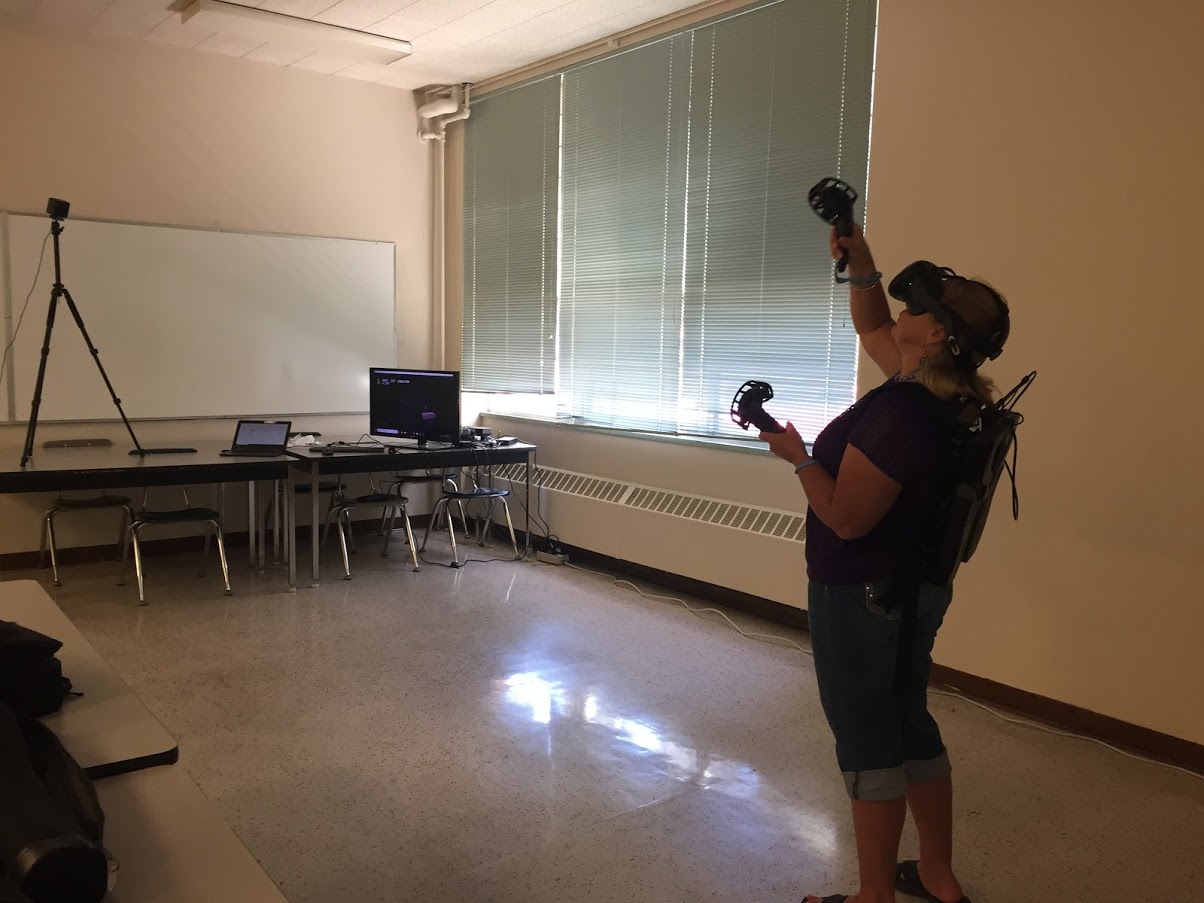 Blocksmith offers a highly accessible 3D creation software and cloud distribution platform, giving students the opportunity to learn 3D design, animation and coding, and then view their creations in virtual reality. Participating educators will receive an introduction to the Blocksmith platform, learning how to build in 3D and integrate VR in their classroom lessons. They will leave with the knowledge and skills to use these platforms to teach computer science, coding and 3D design to their students, helping them to develop valuable skills for real-world jobs. This strand will enable educators to guide their students' transition from consumers to creators of digital content through an integrated curriculum, teaching them key STEM skills in the process.
Strand Instructors: Merrie Rampy & MaKayla Guthrie
Keywords: Student STEM Research
Description: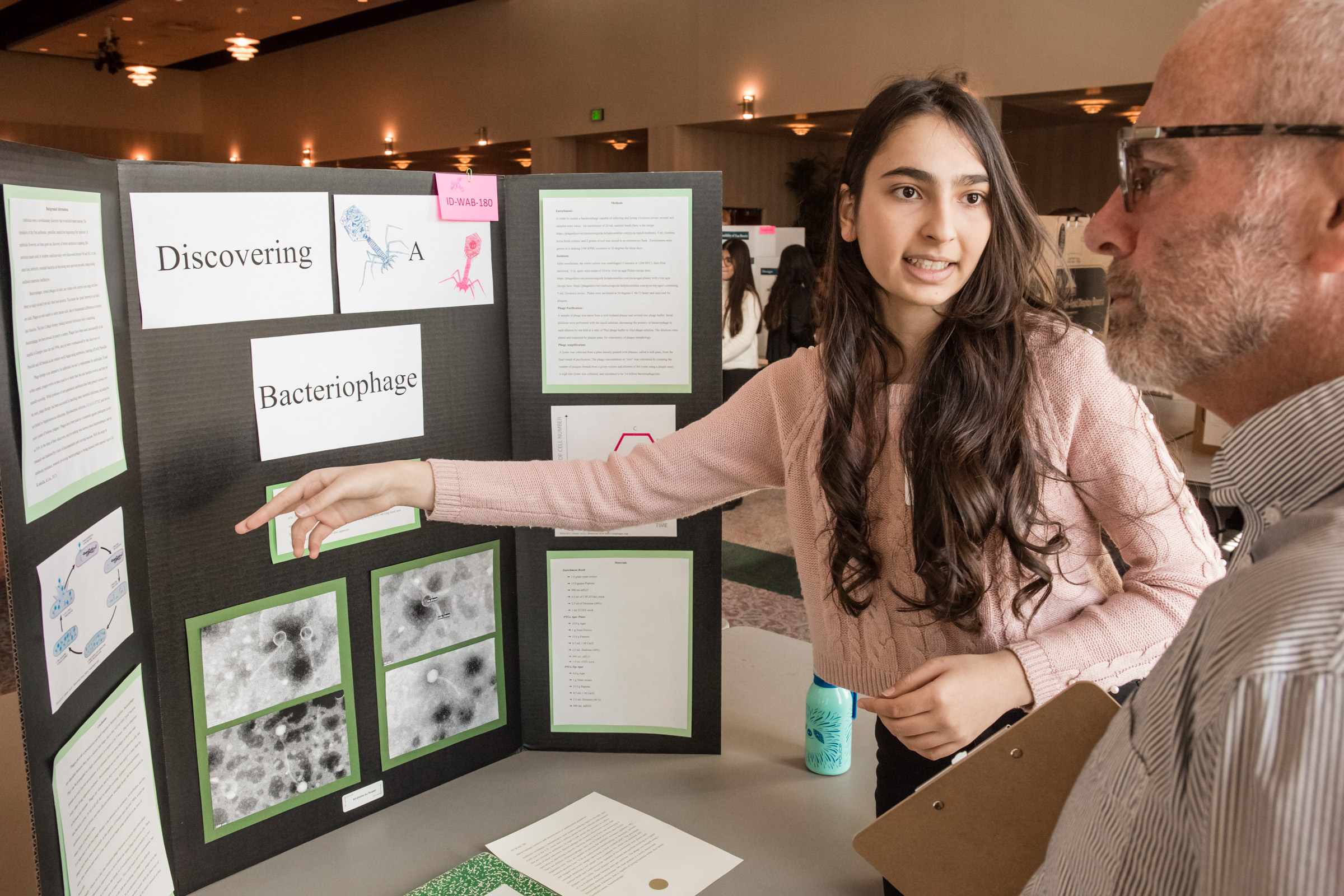 This strand provides high school and middle school educators with hands-on experience in the process of science research as well as information and training to engage students in independent science and engineering research topics. Educators will be guided in the development and implementation of simulated independent research projects, including experimental design, data analysis, conclusions and presentations. Building upon this experience, educators will create plans for implementing STEM research for students at their individual schools. Ongoing support will be available throughout the school year as educators help their students conduct research and prepare to present at one of three International Science and Engineering Fair (ISEF) affiliated regional science fairs (high school) or the eCybermission program (middle school), along with other research competitions. Educators will receive a flash drive loaded with documents and powerpoints to use with their students; the "STEM Student Research Handbook;" a lab kit with metric measuring tape, metal metric ruler, digital thermometer and related lab handouts; and contact information for student and teacher mentors. Support for teachers and students will be available throughout the 2021-2022 school year from the strand providers, and through STEM Action Center grants targeting the Regional Science Fairs and eCybermission.
Strand Instructors: Elaine Klein & Amy Baeder
Keywords: PBL, Biology, Health Science, Education Design
Description: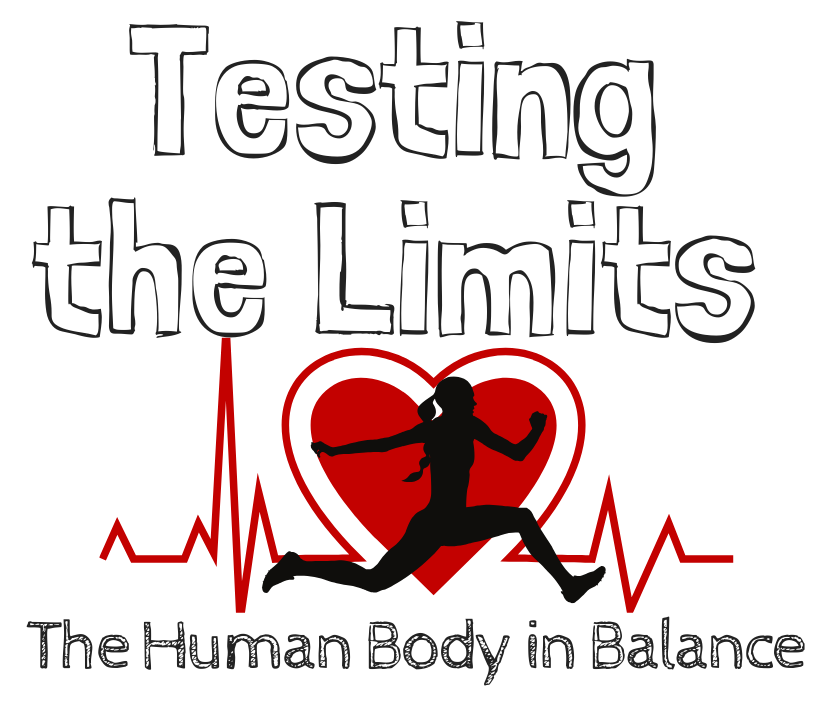 Whether you're new to Project-Based Learning (PBL) or an expert at the approach, this workshop will deepen your understanding of PBL design and instruction. You will use the Educurious Design Framework to explore how PBL establishes rich contexts for three-dimensional learning. Then, you will experience how key PBL principles come to life through the Educurious High School Biology curriculum, aligned to Idaho content standards. Participants will receive a kit that includes curricular materials for teaching Testing the Limits—a 3-week unit focused on homeostasis, macromolecules and the impact of the food we eat on our bodies and the environment. Materials include a hard copy of the Teacher's Guide, digital versions of all teacher and student resources, and a class set of supplies for students to design and carry out an investigation about the impact of exercise on the human body. The Testing the Limits unit will introduce your students to key PBL skills, while engaging them with authentic scientific practices as they investigate the driving question: How does the human body stay in balance under extreme conditions? Students will create an interactive quiz to teach how the human body uses feedback loops to keep us in balance and, at a molecular level, how we use the food we eat to stay healthy and strong. This hands-on workshop will provide multiple opportunities to consider how to adapt the unit for your local context, and connect with other Idaho educators committed to high-quality STEM experiences.
Strand Instructors: Katie Bosch-Wilson & Kimberly Bannon-Betty
Keywords: Computer Science, Gen Ed, Integrated STEM, Job Skills, CSTA
Description: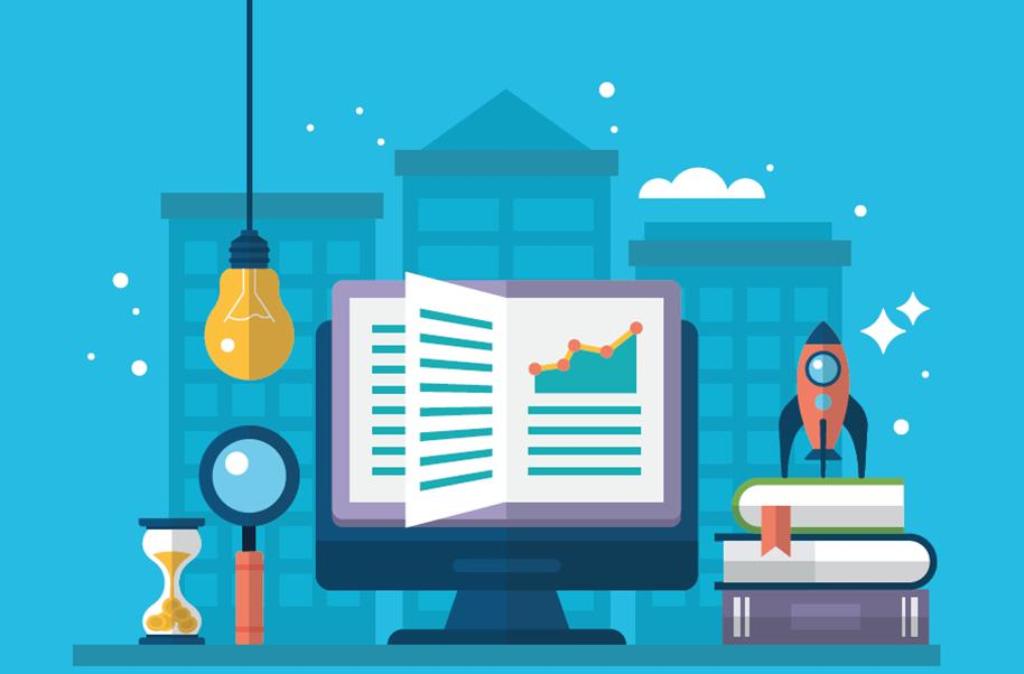 As teachers, we're always balancing conceptual learning with preparing our students for the future. The job market for Computer Science is promising and Idaho is proving to be a leader in the industry. Come explore pre-built lessons that can be integrated into core subjects, sparking interest and exposing students to a promising career path in Idaho. Participants will walk away with an understanding of Computer Science Teachers Association (CSTA) standards, and how to integrate these standards into their general education courses. Teachers will be trained on current modules that are built for middle and high school History, English, Science and Math classrooms, while also having time to develop their own lessons that bring CSTA standards into their own content area(s). Participants will have opportunities to provide feedback on the pre-built modules in order to improve them. All participants will receive a kit of lesson plans and resources for each of the pre-built modules, as well as consumable materials and manipulatives to implement these modules in the classroom.
Credit for attending i-STEM
For questions regarding your transcript, please visit the BSU Extended Studies K-12 Professional Development site. The syllabus including the link to register for the credit is below.  Cost is $60.