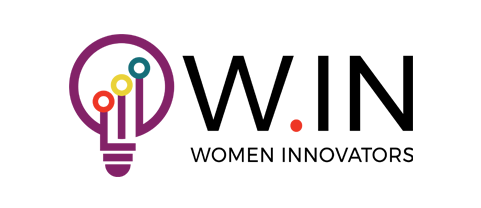 In a world driven by innovation and technology, the need for diversity in STEM fields has never been more critical. Women Innovators, fondly known as W.IN, is a shining beacon in this realm, dedicated to fostering a new generation of empowered and confident female STEaM professionals. Through initiatives like TechGirlz and SheTech, W.IN is on a mission to create a profound impact by increasing the participation, graduation, and advancement of women in STEM careers. But their aspirations extend far beyond the confines of the Treasure Valley, where they've been operating.
W.IN's vision revolves around bridging the gender gap in STEaM fields. Their focus on middle school and high school girls ensures that the foundation for a future in STEM is laid early. By offering career discovery days like TechGirlz and SheTech, they provide immersive experiences that awaken curiosity, ignite passion, and demonstrate the boundless opportunities STEM has to offer. However, their current reach, although impactful, is limited to the Treasure Valley.
This summer, I had the incredible privilege of contributing to W.IN's mission. Charged with the task of extending W.IN's reach beyond their local confines, this journey became an adventure in building connections and forging partnerships. It was more than just a job; it was an opportunity for personal growth and community development.
Through meticulous research, I identified key partnerships that could serve as the foundation for W.IN's expansion. These partnerships are the threads that will weave the fabric of a broader network, reaching girls in various parts of the state. By identifying allies who share the vision of empowering young women in STEM, this intern has set the stage for a transformational evolution.
One of the most remarkable aspects of this endeavor is that it didn't feel like "work." When passion fuels purpose, each step becomes a journey of exploration and fulfillment. This experience showcases the immense power of aligning personal values with professional pursuits. Through my dedication, I've learned the art of networking, the strength of partnership-building, and the satisfaction of contributing to a cause much larger than just myself.