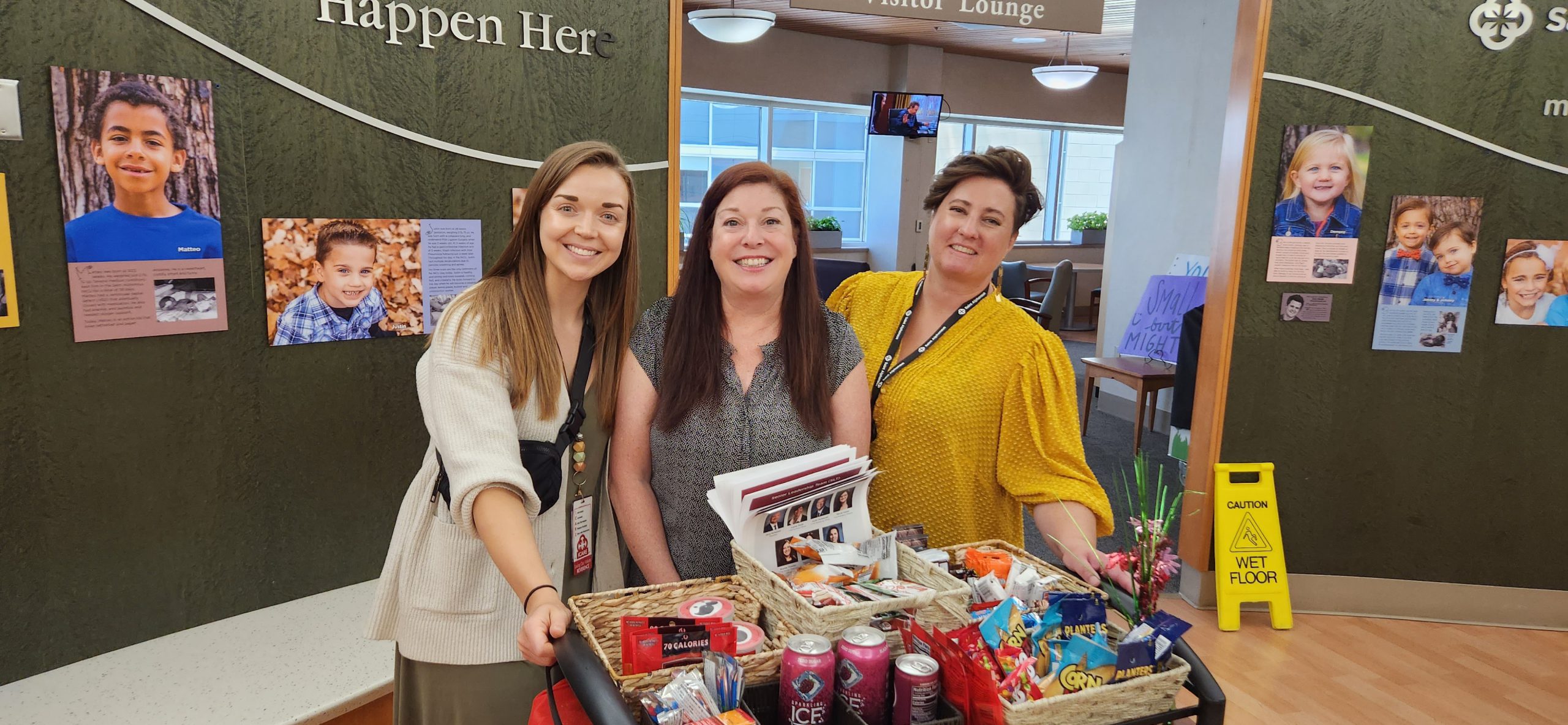 This has been an incredible experience in so many ways! During the school years, I have taught 8th grade Science for 15 years and more recently the 7th and 8th grade AVID elective, which focuses on college and career readiness. This Externship is a perfect fit because it aligns with the goals I have set for my students.
In the Workforce Development Department at St. Alphonsus, I have worked on programs that will help in the recruitment of middle school and high school students into future healthcare careers by assisting in designing a presentation and creating hands-on activities to increase their interest. Next week, I will be presenting it directly to students. In addition, I was given the opportunity to create resources to assist in the recruitment of refugee workers and compile information on grant opportunities.
Along the way, I have been able to participate in diversity training, have shadowed an LPN, sat in meetings that focused on post-secondary educational funding for students, including through Idaho Launch, and helped with employee appreciation through the candy cart, as shown in the picture, along with many other experiences.
I plan to bring all the career information and resources back to my AVID elective classes, as well as my science class, because there are so many paths to college and career readiness in healthcare, both in clinical and non-clinical positions. In addition, I will be promoting workplace expectations, especially the importance of time management. In fact, my AVID classes will be utilizing a new agenda that I designed based on time blocking that was inspired by this Externship.