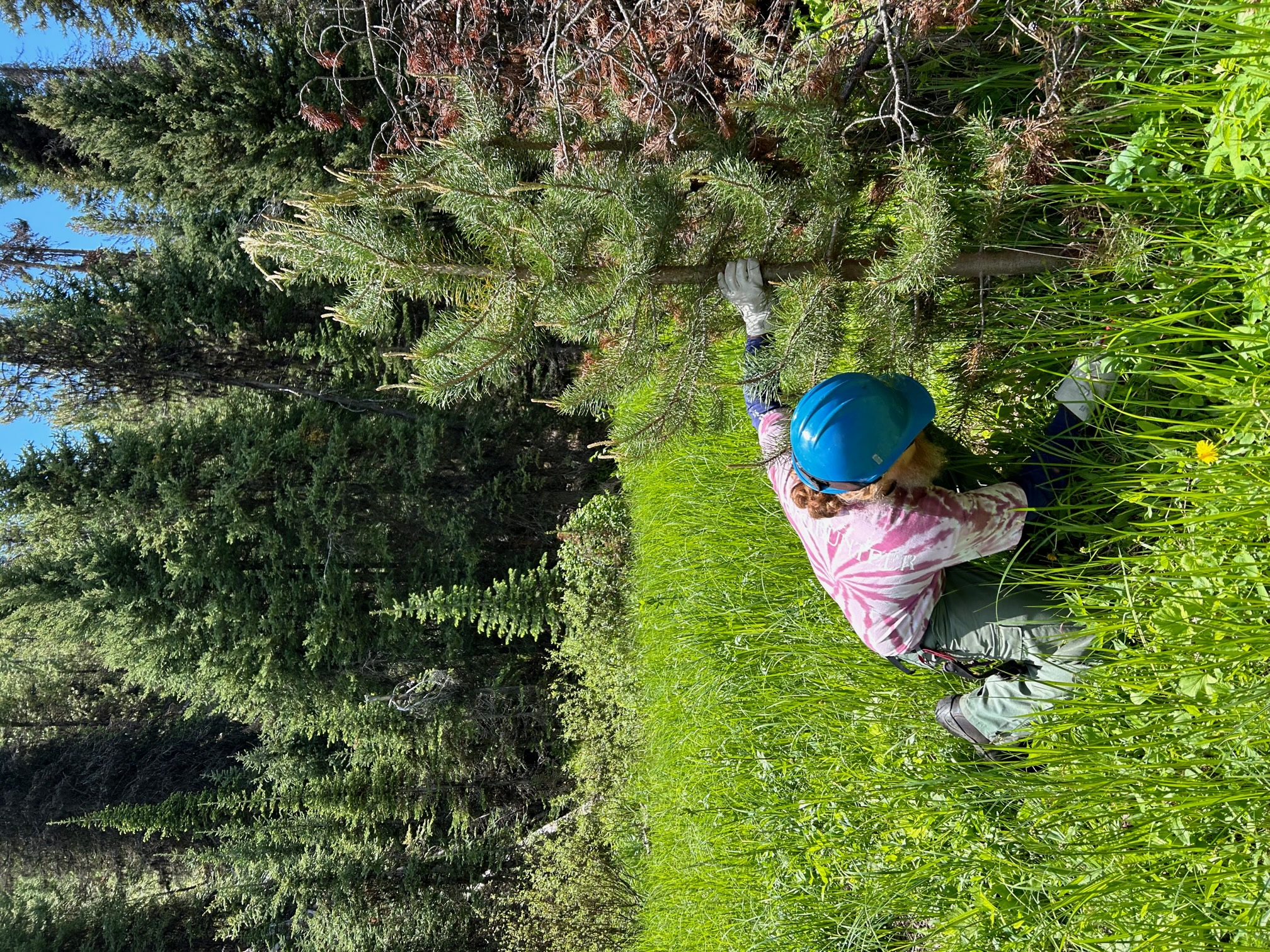 Working with the United States Forest Service (USFS) has been an absolute pleasure. I have met many people with different types of backgrounds and professions. Archeologists, Fish biologists, Wildlife biologists, Botanists, Civil engineers, Hydrologists, Fire and Heli teams, Forestry, and others like Political Science. I have learned many different paths that individuals have taken in their career to get to where they are in the USFS. Ultimately, I want to be able to bring these stories back to the classroom to inspire students.
I have learned that some positions require no previous experience or specific education, while others require a bachelor's degree or higher. The type of classes that a future employee may need to take can be very specific and the USA jobs website will list these requirements. The union the USFS employees may opt into has ways of helping to pay for a bachelor's degree. There is a Pathways program that employees must enroll in within two years of graduating for a more direct route into USFS full-time positions. The USFS can be very flexible with summer jobs and when these jobs end based on employee school needs. Many USFS employees start in these seasonal positions.
I have also been able to gather information on many different concepts that I will add to the classroom. Many of our field days were spent setting up monitoring stations and gathering data. I will incorporate these techniques into the classroom and help enrich students' experiences with outdoor labs. Learning about forest hydrology in a hands-on manner will also help me to explain wetlands concepts in the classroom. Students love a good story and if I can add Science Standards into the story, all the better.
I have made many professional connections and have several individuals ready to volunteer and bring their expertise into the classroom, and I am already planning several field trips out into the field before the snow starts falling.
Thank you, Idaho STEM, and USFS for this amazing and fulfilling experience. I believe that this Externship has provided much needed crosscutting concepts (CCC's) and real-life examples that will directly apply to and impact students in the classroom!