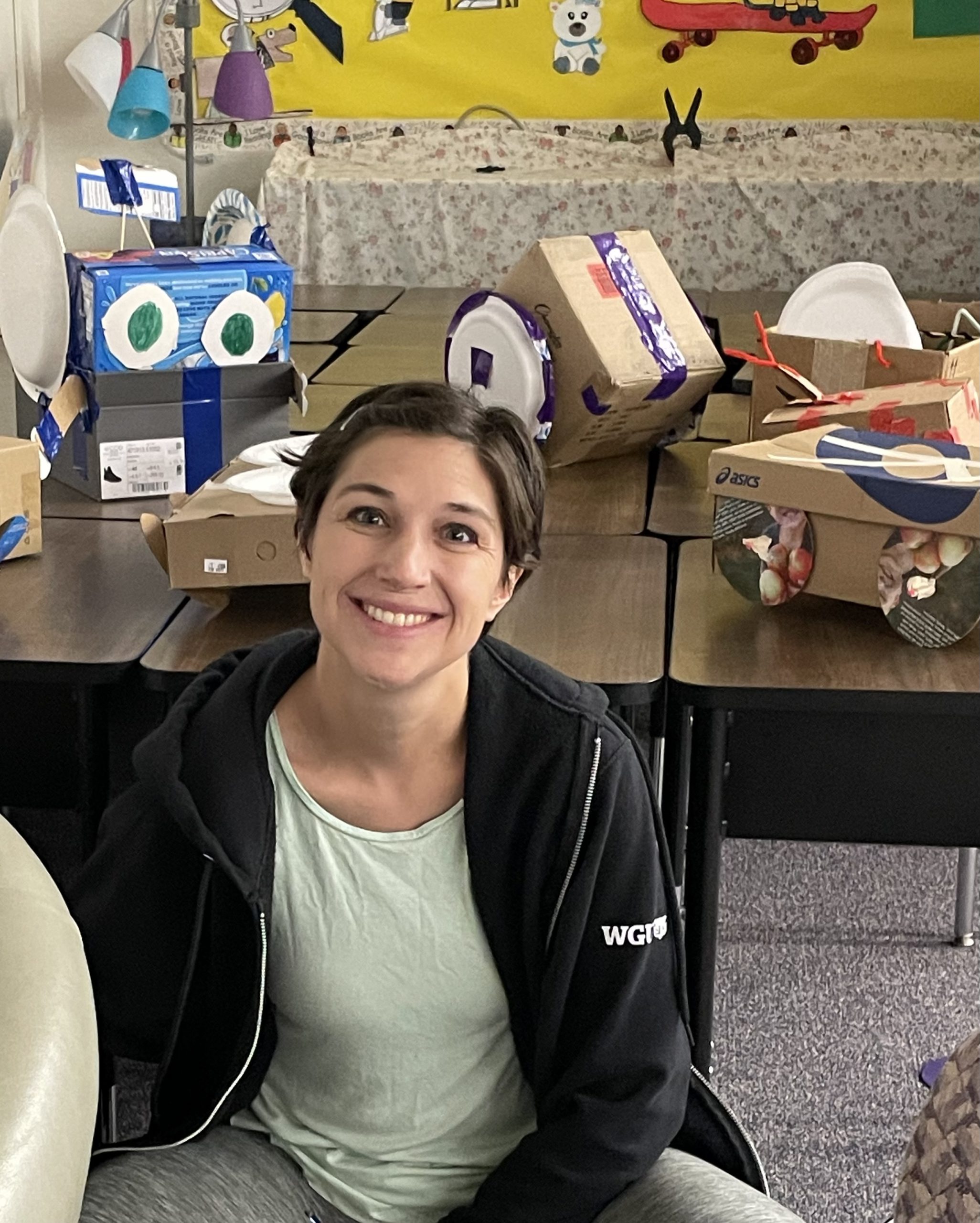 This summer I have had the pleasure to work for the Boys and Girls Club of Kootenai County in Post Falls. The Boys and Girls Club is committed to help youth to grow into well-rounded productive members of society. This includes programming that challenges the youth's brains and bodies. I have contributed to that this summer by writing STEM experiments and lessons. Each week the Club has a theme. I have tried to write my lesson plans to fit these themes. An example of this is shown in the first picture. This picture is me with moon rovers. The students made these for space week. They surprised me with their enthusiasm! Something every teacher hopes for. We then "tested" the rovers on our playground. This met the E in STEM which is engineering. Their problem was to make rovers that could survive our moon simulation. This was the playground. So the next day the rovers had to survive the trip to the playground, the rough terrain (aka gravel), and sliding down a crater (going down our playground slide.) The most intact rover team won a candy bar!
I also had the pleasure of partnering with our local library system. They offer a Discovery Bus. This bus is full of different STEM activities. This included magnets, a drone simulator, building blocks, etc. This bus came twice. The staff and I coordinated these visits and got as many youths as possible onto the bus. It was busy and so fun!
My big takeaway is that STEM comes in so many different forms. I knew this. But I have really had that come to life this summer. I have experienced writing and adapting my own experiments and lessons. I have loved making STEM come to life for these children and teens! Thanks Boys and Girls Club for hosting me. And thank you STEM Action Center for this opportunity. This is a great program for myself as the Extern and I hope for the hosts.