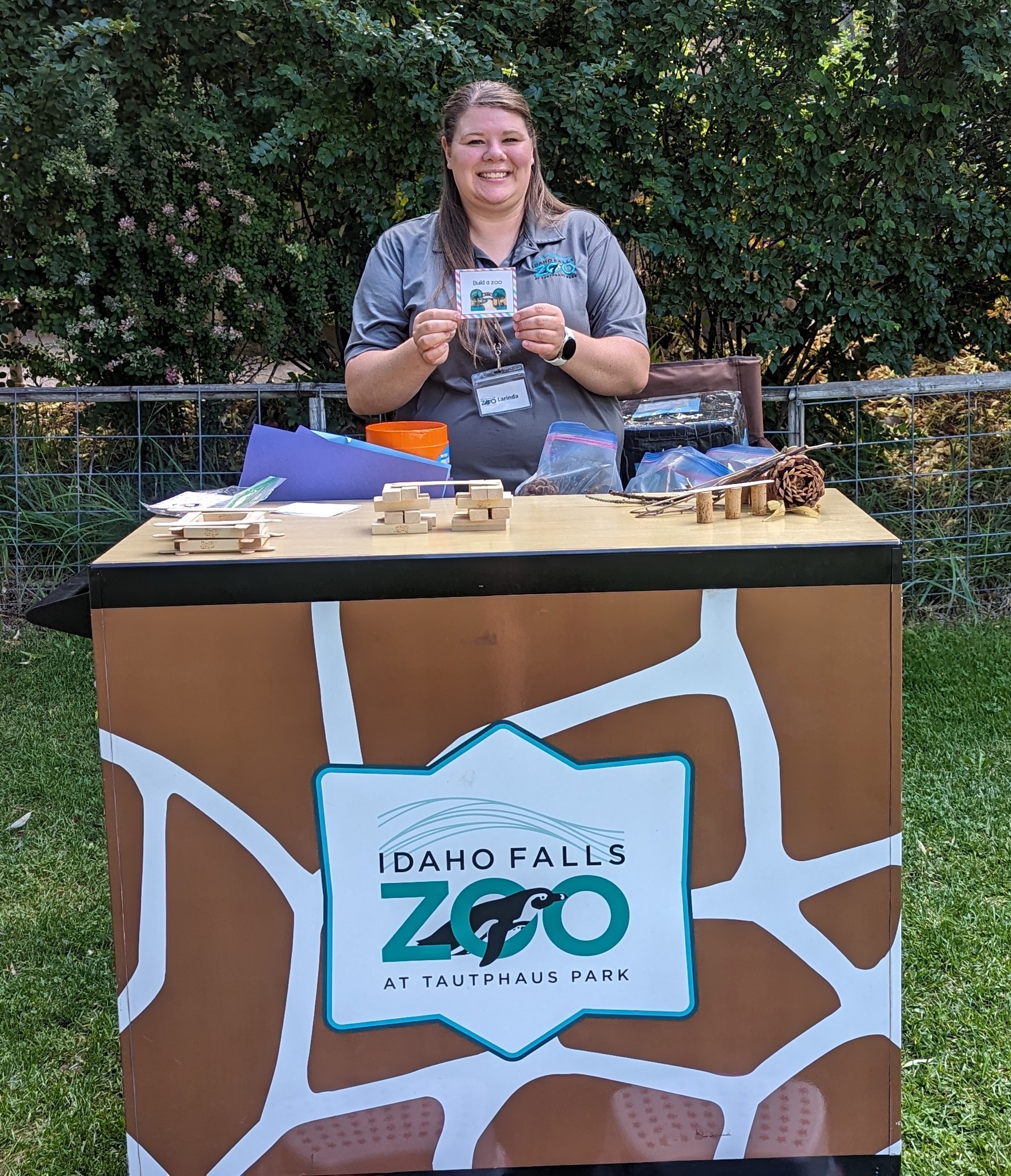 This summer I had the opportunity to do my externship at the Idaho Falls Zoo. The externship encompassed what I love helping and learning about animals and developing curriculum for teacher and the zoo's education department, as well as learning more about conservation practices that can help animals and humans live in harmony.
The externship was mostly remote work which is where we researched and created curriculum to create pre and post lessons and activities to help teach students before they came to the zoo and after. Once a week we were able to come to the zoo and participate in the weekly planning meetings about new/future exhibits and habitats ventures. We also got to see a behind the scenes look by shadowing the zookeepers and helping them take care of the animals to get a better understanding what goes on at a zoo. There is so much work that goes on behind the scenes to create a meaningful habitat for animals. Taking into consideration their food and nutrition, to habitat cleaning, and enrichment to keep the animals busy. The zoo team goes above and beyond to care for the wildlife at the Idaho Falls Zoo. Creating a welcoming atmosphere to all that come there.
We also got to interact with the zoo patrons and help with public outreach through exploratory station activities and lessons. The main focus of those activities was about animal habitats, their food, shelter, water and space in those habitats. As well building empathy/respect to animals.
There are a lot of activities that happen at the zoo to help teach the public but one of my favorites was Bat Night. This is where the public and come and learn about the various bats we have in our state and learn how we can co-exist with them so that we can have a better understanding of them. We were able to give a tour to see the bats that came to the zoo and educate them on how the use echolocation. The university set up speakers to help transmit the echolocation of the bats so the public could see and hear the bats. It was so fun and I myself learned so much.
I loved being part of the Idaho Falls Zoo, they welcomed us and made us feel right at home. It was fun to get learn and grow as an educator and to stretch myself in something new and different. I love the fact that I could rub shoulders with those who want to bring empathy and respect to animals and to help us co-exist.