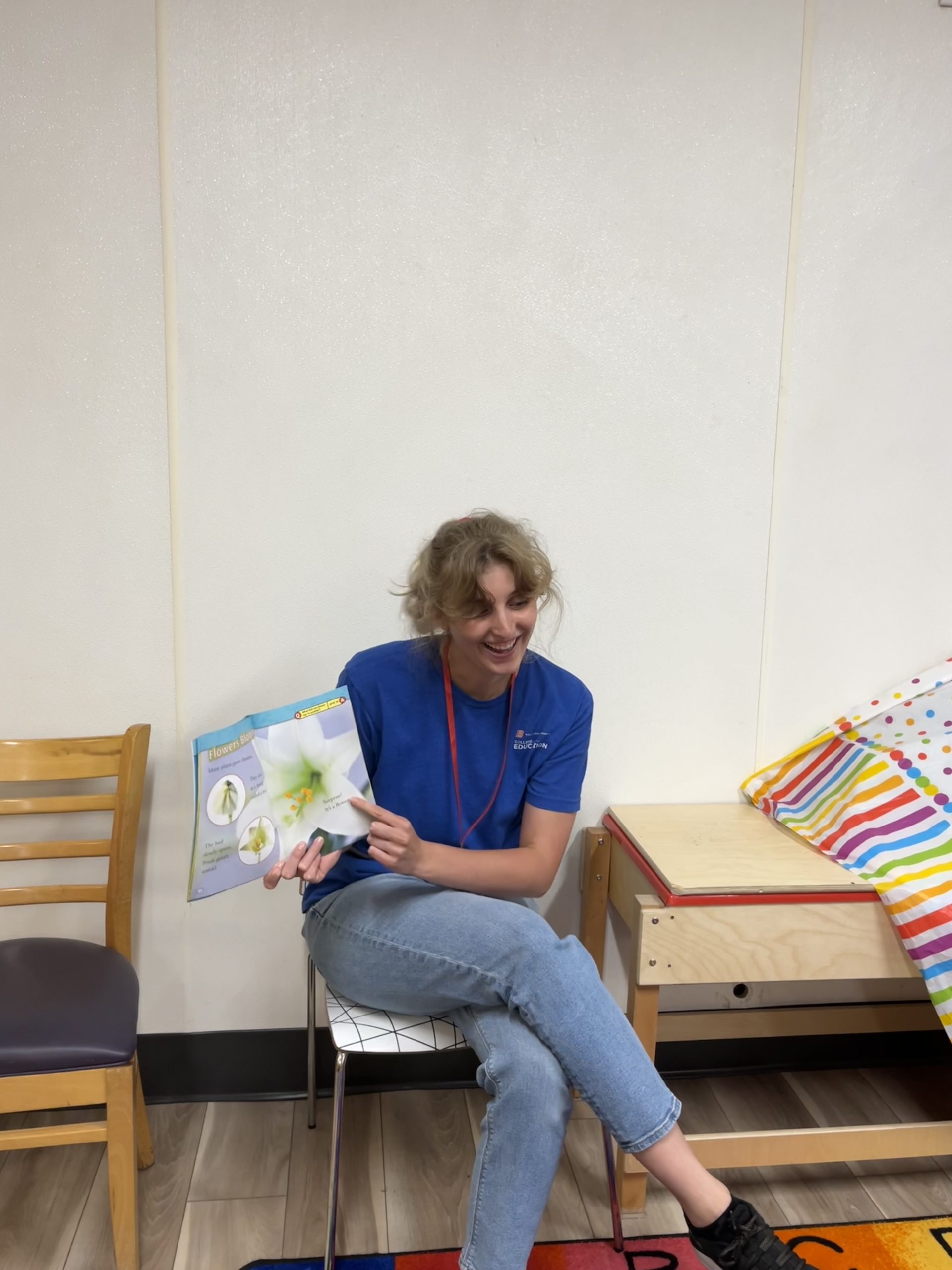 "See, it's hard to explain in an interview what this job really is," Erin says as we shovel dirt and find dozens of plastic dinosaurs from an old fossil exhibit to make space for a new one. During my externship, I have worked with the Children's Museum of Idaho on their programs such as "Let's Get Messy" and "Story and Project," a three-day lego camp, and the Museum on The Move, which brings STEM materials to rural Idaho communities. Additionally, I experienced a workplace outside of the classroom and learned about skills my students will need to thrive in their future workplaces such as a willingness to adapt, be a team player, and maintain a strong work ethic. I have expanded my understanding of what STEM education can look like, and I am excited to incorporate my ideas into my fifth-grade classroom.
In my time at the Children's Museum, I have seen the importance of flexibility and willingness to support the team wherever possible. Whether that is making slime and DIY play dough to prepare for a sensory activity, traveling to a new rural town each week, or just supporting the floor staff in interacting with guests and maintaining the museum, my job never fits just one cut and dry description. I want to incorporate opportunities in my classroom where students are challenged to step up and meet the task at hand and help those around them when needed.
My supervisor has also shared the importance of hiring staff with a strong work ethic, who are proactive and motivated. I want to teach my students skills to be proactive and foster their intrinsic motivation and provide them tools to take initiative.
I am also bringing a renewed excitement for STEM lessons back to my classroom. I am really excited to provide my students with more opportunities to learn through creative play, as is part of the Children's Museum's mission. I have loved watching kids and families at the museum play and learn together, and I want to teach hands-on STEM lessons where students are excited to share their knowledge with their peers and families. I also hope to connect my community in Mountain Home with the Museum on the Move to provide even more STEM opportunities to my students.
I am so grateful for my externship experience with the STEM Action Center and the Children's Museum of Idaho. This program creates amazing opportunities for Idaho's teachers and will benefit students and communities across the state.