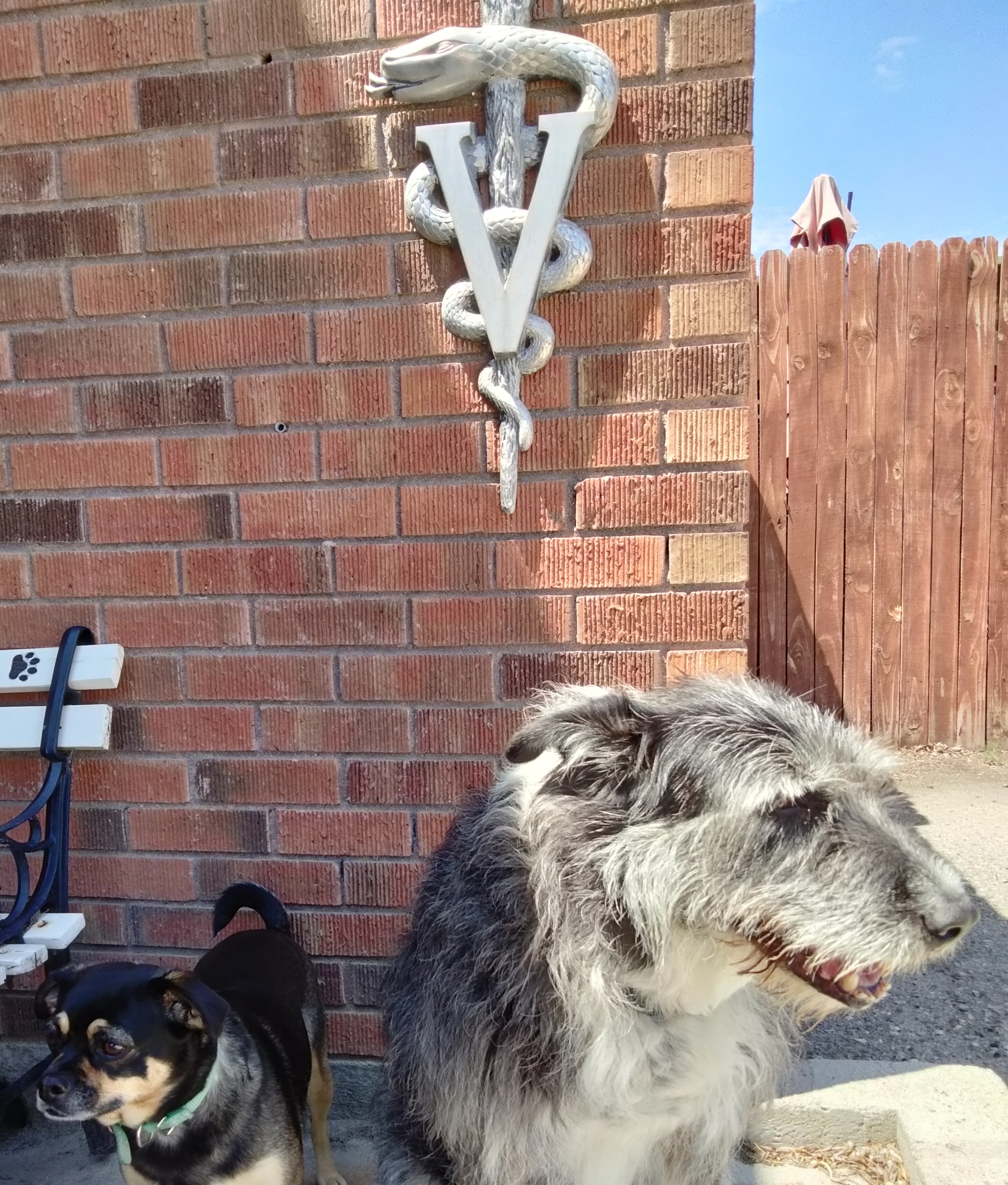 This summer I've had the opportunity to extern at Ada Animal Hospital. Ada Animal Hospital is a small animal veterinary clinic in SW Boise. They treat animal patients for routine wellness and prevention as well as for serious injury and illness. That's anything from giving a kitten his first vaccinations to canine dental extractions to hospitalization for kidney failure–and (less frequently) emergency medical care. This summer so far I've observed the doctor and her staff treat dogs, cats, rabbits, rats and a bearded dragon.
Jennifer Norman, DMV and owner, has become somewhat of a familiar face in Boise through her semi-regular appearances on KTVB's "Idaho Today" show. She's a practical voice of wisdom for pet owners and a strong advocate for animals and people through education. Her clinic is staffed with a team of professional, competent and compassionate individuals who have all taught me so much. They have patiently worked with me as if I were a new employee at the clinic. By the end of the summer I'll have a solid handle on the how and why a very busy small animal veterinary clinic functions and the kind of work each staff member, including the doctor, needs to complete to keep everything operating smoothly for patients and pet owners.
My experience here at Ada Animal Hospital is exciting and humbling. It's giving me a powerful tool to use in my college and career readiness teaching. There's simply no substitute for personal, first-hand experience and learning! I'm excited to share what I've learned from my STEM summer externship with my students. Our "next steps" discussions will now include much more about the value of internships and externships and I'll be able to engage with them from a pretty authentic perspective about how real specific learning and real work come together in this field.