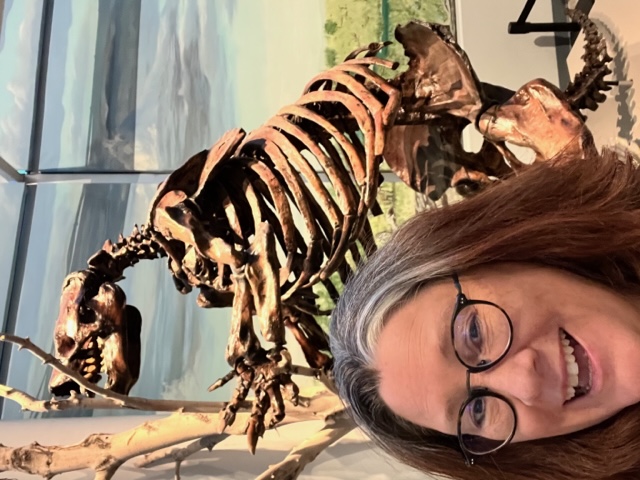 This summer I had the amazing opportunity to extern at the Museum of Idaho. The Museum of Idaho, located in downtown Idaho Falls, is the Gem State's largest history and science center, with significant Idaho collections, high-profile traveling exhibits, and a wide array of educational programs and fun events for young and old. There mission is Inspiring wonder and discovery about Idaho and our world through science and the humanities.
My main focus was to work with the Discovery Trunks. These trunks are available to all teachers, educational groups and even homeschoolers. Right now they have about 15 Discovery Trunks on a variety of science topics from chemistry, to space to animal adaptations. The Discovery Trunks are for a range of students from preK to middle school. I put together a new trunk on the topic of water. This trunk has activities to teach students about water as a resource, water management and conservation. I was also able to write lesson plans and procur some materials for other trunks. I aligned all of the trunks to the state standards and helped write up more detailed descriptions for the MOI's website. Another exciting area I was able to help with was cataloging bison and mammoth bones with the museum's curator. I learned so much about how archelogical digs are conducted and how the materials found are cared for.
This experience has helped me to understand what the museum has to offer the community and to educators. I learned more about grant opportunities and how scientists work. Understanding what resources the museum has to offer will be a huge benefit to my STEM program and to my school. Getting to work with the curator gave me insight to the skills my students will need for their future. Before I did this work I was not aware of the archelogical dig sites in our area. I believe my students will find this very inspiring and interesting.