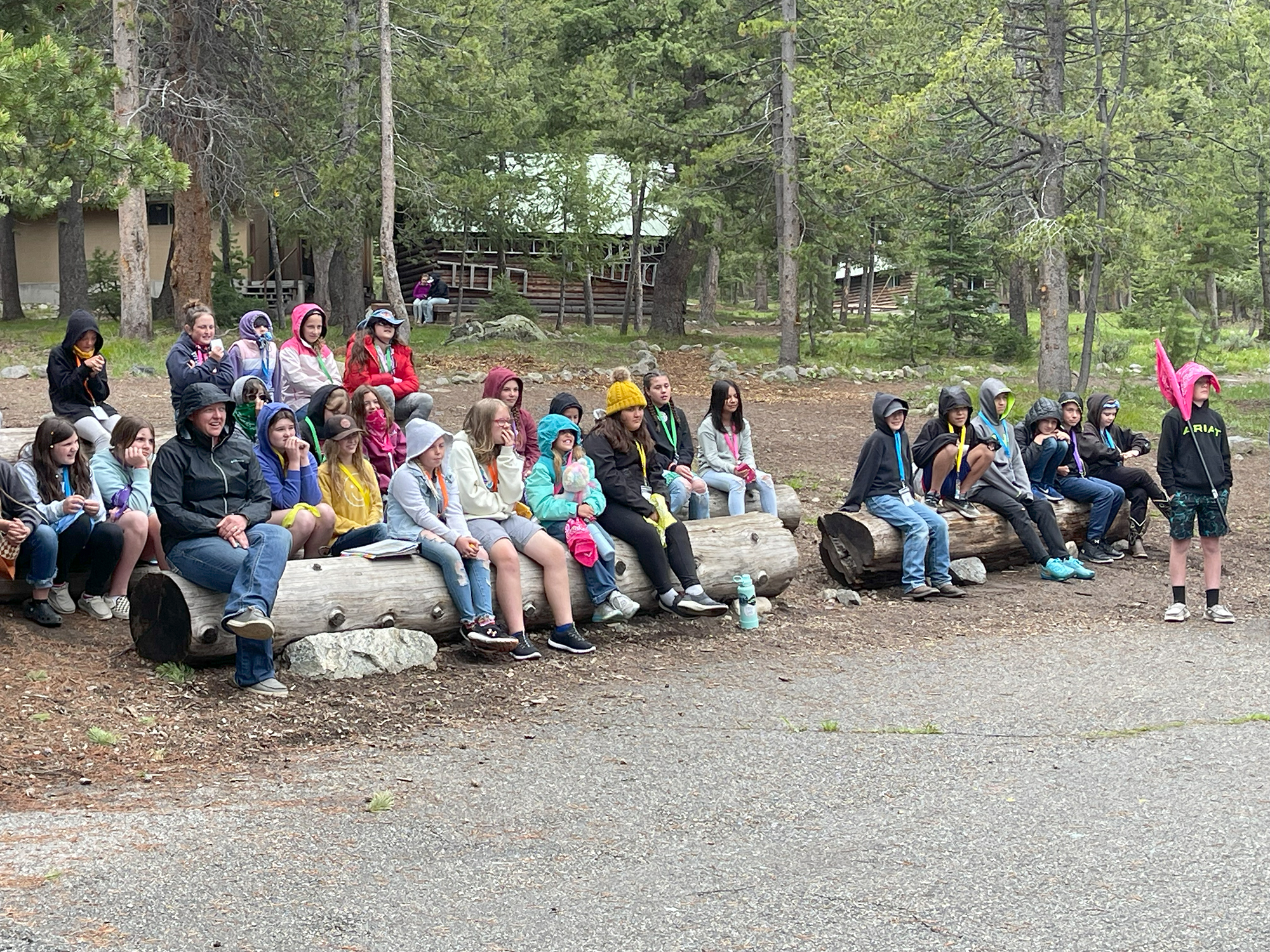 This summer I had the opportunity to do my externship at the University of Idaho's 4-H Extension Office. The 4-H office is located in the small town of Rupert in Minidoka County. The extension office offers many different opportunities to be involved in the community locally, state wide, and even nation wide. They have several 4-H clubs that children ages 5-18 can participate in or if your over 18, you can be a leader or volunteer. They help with the Minidoka County Fair, hold different classes like arts, drone classes, etc., are involved in community service, put together camps, and more. It is a fantastic program to be involved in.
During my externship this summer, some activities I was involved in was clover bud camp, 4-H camp, craft day, art classes, creating a bulletin board for fair, fair craft activities, beef show at fair, judging of archery projects, interviews for archery, beef, and dairy, and the live stock sale. The most memorable experience was camp. We went to a camp up in the mountains for a few days and the theme was survival. The children attended different classes that were survival themed like knowledge about animals, learning the rivers in the area, hiking, animal trivia, making origami flowers, creating tiki torches, paracord attached to carabiners, and more. I had never attended camp before and this helped shape so many new memories and experiences for me. I enjoyed watching them learn new songs, practice and perform skits, attend campfire, do flag ceremony, and watch them grow as campers.
Doing all of these activities throughout the summer helped grow my love for teaching and open my eyes to new experiences. I am grateful that I took this opportunity to learn more about planning, teaching, and practice adapting as things don't always go as planned. This externship taught me many new skills that will help me in the classroom for this coming school year and I am excited to be able to see how my new knowledge will help my class and I progress.
The picture is of 4-H camp.