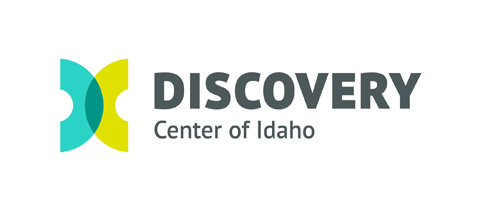 Spending my summer at the Discovery Center of Idaho! It's been an adventure, supporting camps, writing curriculum, and organizing supplies in the gigantic education closet. The Education department at the Discovery Center has been great to work with.
Most of my time was spent supporting summer camps for students between the ages of 5-12. Groups come in for a half day camp that runs Monday thru Friday. I created interactive slideshows for each of the summer camps; Space Cadet, Jedi Camp, Crafting and Creativity, Pop Culture, Young Discoverers, and Wizarding Camp. We then used these slide shows to guide the camps. I also helped to manage students, teach small group lessons, and prepare/clean up materials for each day of camp. I even became the photographer so that families would know what was happening at camp and the Discovery Center can use these pictures to advertise next year.
The Discovery Center has a huge closet of materials, which needed an overhaul. So I spent lots of time cleaning, organizing, labeling the materials in the closet. Then I took those materials and wrote lesson plans and interactive slideshows for use with those materials. We then did a little overhaul of the website, so that families, teachers, and our community at large can request these new lessons/materials/kits for check out. I also made kits and lesson plans for those kits that are being sold in the Discovery Center Store.
Some of these lessons I created for the Discovery Center will be useful in my classroom too.