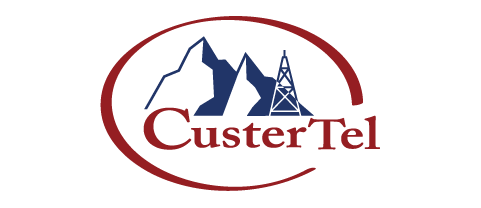 I spent the summer in an externship program in the Telecommunications Field. I externed at Custer Telephone Cooperative. Custer Telephone is a local co-op that serves several towns and counties. They provide internet as well as wi-fi. The area is very rural, and they are in the process of installing fiber optics in the area.
I was very impressed with the company. The management was great, the employees perform their jobs well. I shadowed and visited with employees from all departments. I was able to spend some time at a large fiber optic job up in the mountains. It was a great time hiking around the mountains, watching the equipment lay the fiber and riding around in the side by side. I was able to go on two residences assistant calls. I enjoyed watching a fiber optic location project. They use instruments similar to metal detectors to find buried cable. This procedure allowed a local resident to fix his water pipes without digging up cables. I have never seen so many wires in one place.
I did a lot of brainstorming with the general manager and my supervisor. We hoping to establish a school to work program, produce an informational video in conjunction with other local businesses that will be shown to students at career fairs and in career classes. We are hoping to plan some field trips to local businesses.
I am extremely excited to be able to share with my students that there are many great local careers in the area and make them aware of the varied opportunities available at Custer Telephone and other local businesses. I learned a lot through this externship. It was a worthwhile experience, and I would recommend it as a great summer opportunity for educators.