i-STEM 2020 Strand Instructors Needed!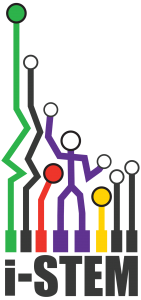 Want to share your STEMazing knowledge with Idaho educators? Apply to be a strand instructor at i-STEM 2020! We are looking for passionate leaders to teach 4-day strands (workshops) at the i-STEM institutes. Institutes take place the last two weeks of June at six locations across the state. The application will be open October 15 through December 1, 2019.
What is i-STEM? i-STEM is a summer professional development opportunity for formal and informal Idaho educators. During four days, participants attend a strand, participate in general sessions, hear from keynote speakers and network with their peers. Strand instruction is focused on hands-on, project-based learning with content that focuses on local topics of interest. Each participant receives a kit of instructional material so that they can implement what they have learned in their teaching environments.
How to apply to be a strand instructor:
Create an account in STEM AC's Community Grants Portal
Fill out the i-STEM 2020 Strand Provider application. Make sure to download the budget template, fill it in with your estimated kit materials, and upload to your application. Also download the strand agenda template, fill it in, and upload to your application.
Applications will be reviewed December 2, 2019 through January 4, 2020.
If accepted, confirm your participation by January 27, 2020.
STATUS: Closed
i-STEM Strand Provider
Training Schedule: TBA
Schedule
Open: October 15, 2019
Close: December 1, 2019
Award date: January 15, 2020

i-STEM Institute Dates/Locations:
June 15-18, 2020 @
North Idaho College
June 15-18, 2020 @
Lewis-Clark State College
June 16-19, 2020 @
Idaho State University
June 22-25, 2020 @
College of Eastern Idaho
June 22-25, 2020 @
College of Southern Idaho
June 23-26, 2020 @
College of Western Idaho
Thanks to our 2019 Sponsors!