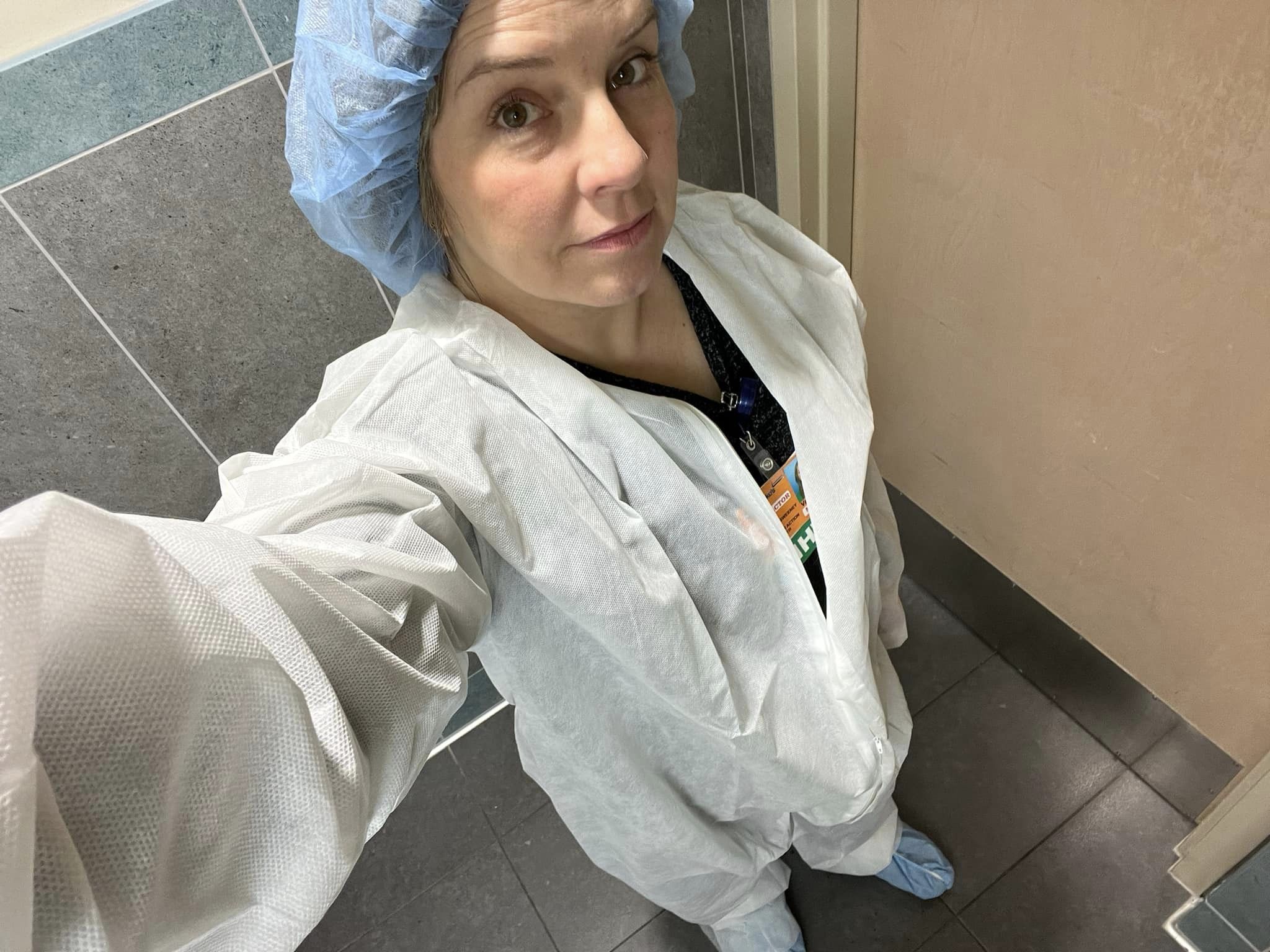 My externship began with a whirlwind tour of the IT department at St. Luke's. I have never worked in a healthcare setting before and needed to understand how technology integrates in health care. I was able to meet with executives and their employees in order to understand the role each person plays in making sure patient safety and health priorities are implemented and enhanced through technology.
St. Luke's IHT includes just over 400 employees. There are folks working in cybersecurity, keeping the network, hardware, and software safe from outside hackers. They perform drills to practice what to do during a security breach and give guidance to teams looking to bring on new technology in a safe way. Architects help give guidance to new tech builds and loop in those parties who need access to the new technology and provide information about applications and their capacities. Several teams of people work together to support clinics and hospitals, labs, imaging, pharmacy and pediatrics, to name a few. Data is filtered and shared on dashboards and through shared platforms across the departments. Innovative meetings and ideas are gathered and created in the Innovation Lab. Learning about these roles made me curious about how schools manage technology. I have made an appointment to connect with my own IT supervisor so I can begin to see where some of the same systems are managed in a school setting compared to a health care setting.
One of my favorite experiences was in the hospital working with the clinical devices. I was able to help adjust devices and perform maintenance on devices. I also received a tour of the laboratories during my time in the hospital, and saw the technology used to biopsy tissue, create slides, store samples, and read the data. So interesting!
As a final product, I created a document to capture the computer science experiences I had at St. Luke's and implement standards-based learning experiences for my students. I will still be able to communicate with the people I met and many have even offered to provide a virtual field trip or communication with students based on our needs. I would love to be able to try innovative technological adventures with my students and then be able to use those experiences next summer in order to be a part of IHT at St. Luke's again. More than anything, my awareness of technology advancements and innovative thinking for students are my take aways. I loved this summer externship and am excited to see where the year takes me, my students, my career, and technology. Thank you to Idaho STEM Action Center for providing this opportunity.