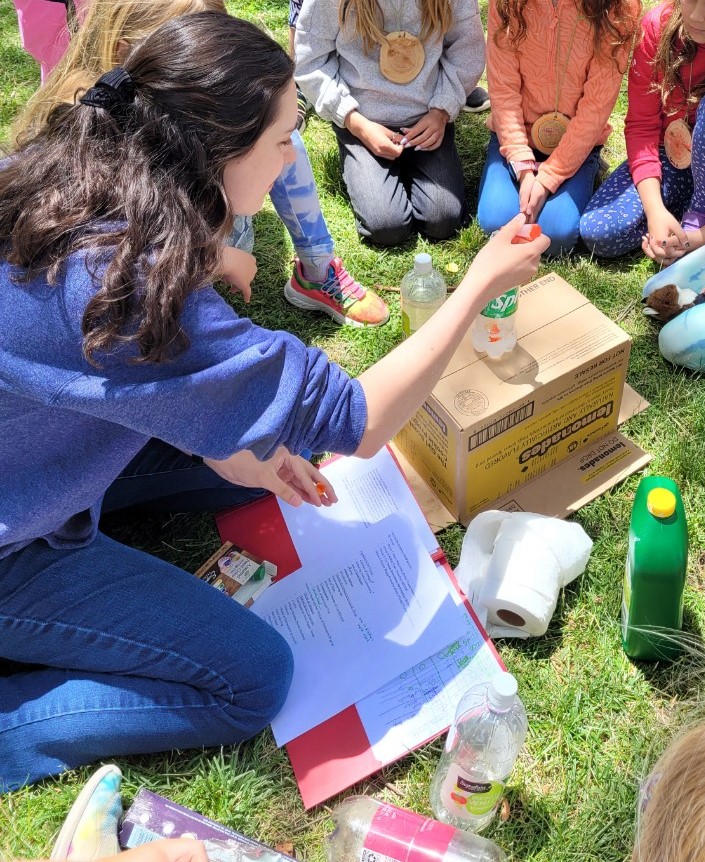 Working with Girl Scouts of Silver Sage and Camp Echo has been an excellent experience and definitely one I recommend to any educator. My role on site includes several different responsibilities. I am the camp STEM coordinator, so I am primarily responsible for planning all STEM activities which may include science experiments, working with any of the technology (robots) that we bring into camp, assisting camp counselors with appropriate STEM activities, and calculating and provides lists for all materials required for said activities. I am an additional counselor that can be used when groups need more assistance, such as for field trips, hikes, and all camp activities. I am a camp leader and work with the camp director and assistant camp director to provide assistance to them by taking over responsibilities such as checking campers in, organizing paperwork, communicating with parents, checking health information, and buying and managing camp materials. In the event that the camp director or assistant camp director is unavailable, I also lead activities and offer assistance as needed.
As a middle school social studies teacher, I rate my comfortability with STEM topics in the low to medium category. I have a general understanding and am certified to teach elementary STEM, but being certified is different than being comfortable with teaching it. During my externship, I have had the opportunity to create my own lesson plans in a dynamic camp environment, which has allowed me to become a stronger teacher concurrently in fundamental educator skills and STEM materials. I have been able to interact with many different age groups, which is important to my classroom experience as I have students with varying levels of social and emotional learning. It is important that I am able to adapt and modify my lesson plans so that all students will be able to successfully complete them.
Girl Scouts focuses strongly on social skills and includes many different types of activities including get-to-know-you games, team-building activities, and other interactive and group activities that allow students to succeed together. These activities have been great for me to learn from and I plan on including these in my classroom.
I am grateful for the experience and people I have been able to work with at Camp Echo with Girl Scouts and the STEM Actions Center. This provided a great opportunity for me to expand not only my STEM knowledge and experience but also my own interpersonal skills and classroom management skills.