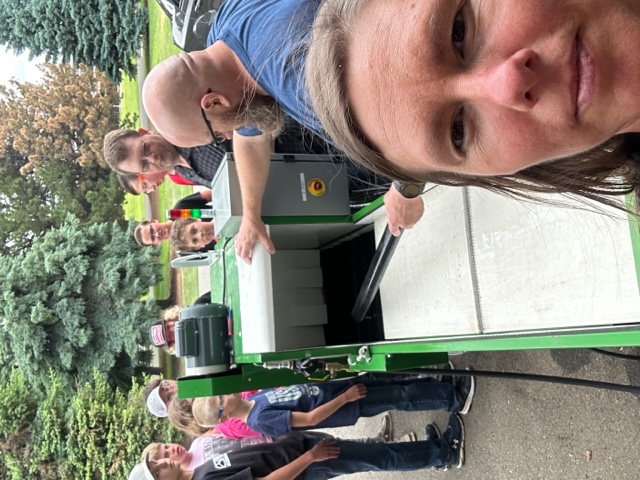 For my Externship I have had the amazing opportunity to work with the College of Southern Idaho during their summer Youth Career Camps. Camps include Entrepreneurship, Modern Manufacturing (including HVAC, Welding, Woodworking, etc.), Agriculture and Cybercore. These camps are for students ages 12-17. It has been so fun to follow/lead a group of students during the different camps. I wish my own kids were in the right age bracket to attend! These camps are so amazing and are such a fun experience for our youth to gain an idea of what is out there in industry. They get to participate in hands on projects including taking their finished projects home, listen to industry reps about their companies, go on field trips, and network with their fellow campmates on ideas and tasks.
During these camps I have been fortunate to gain a broader perception on industry, the CSI employees. and the businesses in the Magic Valley who have a drive to help the youth explore career opportunities. I was inspired from the first day and started writing down ideas that I could take into the classroom. Whether it was adding an entrepreneurship project for my students, setting up guest speakers from CSI and Industry, or even setting up potential field trips; each will bring creative opportunities to my students.
The College of Southern Idaho and the Workforce Development staff has been awesome to work with. It is such an incredible department. They have been so helpful on ideas for curriculum, industry leaders to reach out to, and continuing education options. They are so willing to share their ideas and their connections. They want students at CSI to have opportunities to find the right jobs and connections. With that, they are also value their connections to middle school staff, high school staff, and industry reps. This network makes this program so strong and inspires me to be more involved.
I am so excited to update my curriculum with the ideas and connections that I am gaining from this Externship. I hope I have this same opportunity next year as it has been a blast and I have learned so much!
(In the picture we are cleaning Idaho potatoes to manufacture them into fries…which we did get to eat!)