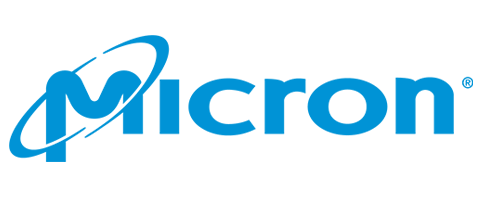 As a 12 year educator, you could say that all I have known for over a decade is teaching, classrooms, students, and state standards. When the opportunity to explore real world skills beyond the classroom became available, I couldn't help but jump at the chance to do something outside of the classroom. At first, I didn't know what to expect or what I was in for. I was hoping to get on with a dairy here in my town. However, that fell through, and I was left up in the air until the last minute. I was given the opportunity to work with the Micron Talent Acquisition Team. It was a learning curve to say the least.
I started by video chatting with the director of Talent Acquisition and was told what they hoped I could help with. They chose me because of my background in web design, which was nothing more than my blog that I write. As the director started telling me what she wanted from me, I did my best to understand what exactly I would be doing. I was asked to reimagine and recreate the look of the Executive Recruiting SharePoint site for all of Micron.
This was the first time I had ever heard of SharePoint. Before I could do anything, I had to get my own Micron laptop. This gave me access to the sites, documents, and resources I would need to complete my task. I spent one day at the Boise Micron site getting everything set up. We ran into quite a few bugs with technology, but I was eventually good to go and headed back home. I spent the remainder of my time working from home and video conferencing with the Micron team.
Before I was given the greenlight to do anything, I was asked to take the Talent Acquisition training for Micron. This was an 8 hour video and quiz course that I had to take. I am glad I took it, as it opened my eyes to the ins and outs of what the Talent Acquisition team actually does. This was a long day for me, as all of my time was spent taking this training course.
After I completed the course, I was introduced to the whole team and given an overview of what I would be doing. I thought my focus was going to be web development and design for the Executive Recruiting SharePoint. However, I didn't get to that task until the last week of my externship. I was asked to complete the SharePoint for the entire micron sites throughout the world. This ranged from the United States, Europe, and Asia sites. After some training on SharePoint, I was given the greenlight to jump into creating those SharePoint sites.
This was an extensive job and took up a lot of my time. There was a lot of copying and pasting, as all the sites needed to be uniform. However, I also had to create new pages and link these pages to the main SharePoint for each Micron site. Not only did I have to create the foundation for the main sites, I also had to create pages for updates and Micron building specification for each site.
When I completed this, I was given the task to build the new training course for TA recruiting. This was a lot like the one I was asked to take, but specific to US sites. I worked in a program called Articulate. This is a lot like an online learning platform like Canvas. However, the main focus was to build the courses and quizzes needed for the Recruiter 102 course. This also took me a good chunk of time. This was a lot of taking what I was given and either copying and pasting information or rewording information to add to the course. I also had to create the quizzes that went with each lesson. I was pretty familiar with this, as I do this as an educator for my students in Canvas.
Finally, I was given the greenlight to start working on the Executive Recruiting SharePoint. This was my favorite job I was given. I was allowed to be creative and redesign the current SharePoint. This took me all week for my final week. I poured everything I am into creating the best SharePoint site for Micron. I kept asking the team for their thoughts and ideas as I progressed through the site. The team was very encouraging and supportive of what I was building in SharePoint. Overall, I was able to complete this task by the end of my last week, and it was received very well from the director of Talent Acquisition.
Overall, this experience was really fun. I learned a lot of skills in Microsoft Apps, programs, and website development. However, the biggest lessons learned was the value of soft skills. If it wasn't for teamwork, collaboration, perseverance, and being able to take positive criticism, I would not have been able to perform as well as I did during this externship. The technical skills I learned were great, but I found the soft skills that were needed to be of the most value. These are skills I can teach my students and explain the importance of why these skills are so valuable. It gave me new insight into how I can approach my teaching and my classroom to better prepare my students for the real world. Instead of individual students working by themselves, my classroom will focus on more group, teamwork projects. I will also incorporate what I have learned into the classroom by giving students a specific project that focuses on website development and design. I am looking forward to using the knowledge I have gained during this externship and sharing it with my students.