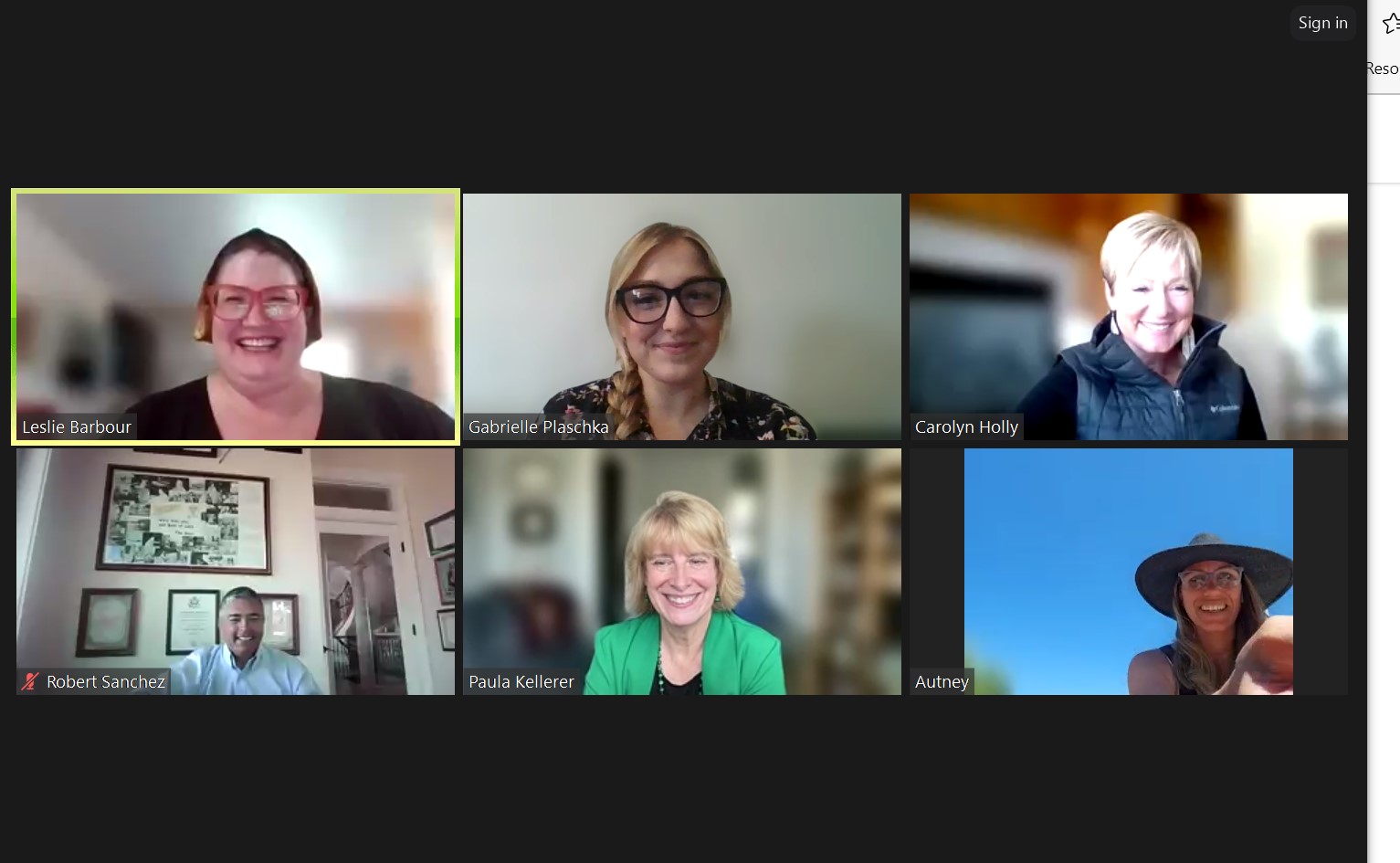 During this summer of 2023, the Idaho STEM Action Center placed me in an externship with Idaho Business for Education. This is a nonprofit organization which advocates for strong public education that creates students who are workforce ready upon graduation. They lobby for improvements at the statehouse level, partner with Idaho businesses to provide youth apprenticeships, directly support Idaho schools by collaborating with principals, and share education news and commentary supported by research.
I applied for this externship experience because I wanted to spend a portion of my summer learning something new. I wanted to expand my professional experience in a field other than teaching, so I accepted this position at a nonprofit. In the past, I have considered pursuing a career in politics or nonprofit work, so this summer externship is giving me a taste of that type of work while utilizing my skills and knowledge as an educator. I've cherished how this experience has given me a chance to use my passion for public education to advocate for students outside of the walls of the school.
My main task has been writing a white paper report on summer reading programs. My hosts at Idaho Business for Education usually work remotely with regular virtual meetings, so I did the same. I've spent the majority of my time researching summer reading programs in the Treasure Valley, observing them in person, analyzing data, outlining and writing the white paper, and collaborating on revisions with my supervisor on the project. I was also asked to create social media content on education-related issues of my choosing, so I've spent time researching, designing infographics, and writing blog posts while collaborating with IBE's communications director.
As a middle school science teacher, I teach my students how to write scientific arguments with a decisive claim, relevant evidence, and reasoning that explains how their evidence and knowledge of scientific concepts support their claim. My experience researching, analyzing, and writing the white paper on the importance of summer reading programs in student literacy development will serve as a wonderful "real-life" example to share with my students. One of my major goals as an educator is to show students how the skills, they learn in school can be applied in other settings—even if they don't choose to pursue a career in science. This externship experience will not only enhance my teaching of science concepts, but also my teaching of writing techniques and life skills such as self-management, task prioritization, and interpersonal communication. It has also given me the opportunity to explore programs and resources within my community, and I look forward to sharing those with my students and colleagues. I am so thankful for this opportunity with Idaho Business for Education, and I look forward to following their work in the future.