Idaho North & North Central EcosySTEM
Mission Statement for STEM INNC
The Idaho North & North Central EcosySTEM (STEM INNC) coordinates and collaborates to build a strong ecosystem of partners to achieve access, equity, and inclusion in STEM for all.
Goals
Facilitate alignment of programs offered by different partners
Communicate with partners to raise awareness of STEM opportunities/programs
Develop STEM collaborations within the region
Ensure equitable access to STEM programs for all constituencies
Build access to workforce development
Support professional development of STEM educators
Promote the statewide vision of the Idaho STEM ecosystem
Working Groups for STEM INNC
Communication: Includes Hub Coordinator and others to provide overall strategies for email, social media, and/or other communication methods. This working group also monitors the work of a website development committee.
Steering Committee: Includes Hub Coordinator and at least one representative from Communications Working Group, as well as others, to set goals, create governance structure, initiate any funding efforts, regulate expenditures, and align regional efforts with the state and national efforts.
An ecosystem embodies every aspect of a single habitat, including all interactions between its different elements.

Quoted from – https://biologydictionary.net/ecosystem/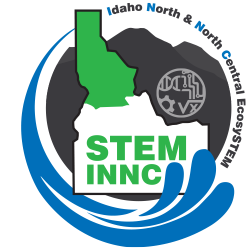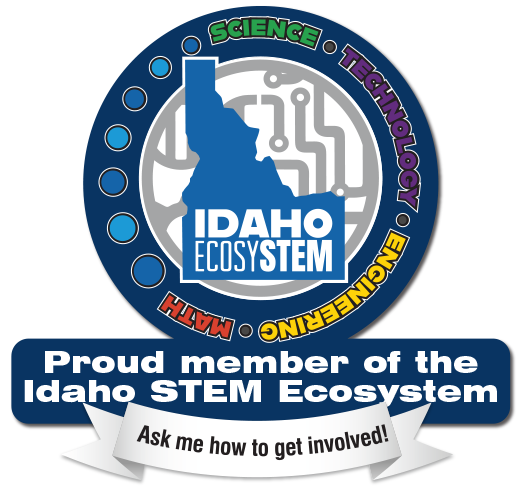 Right click on images to save in PNG and JPG format or download the zipped files below.  Logo zipped files include a stylesheet in pdf format.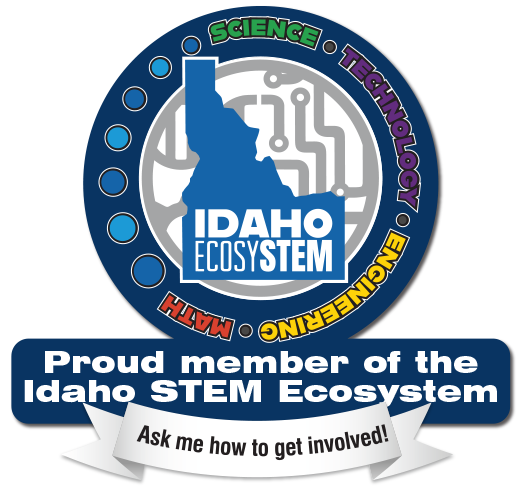 This material is based upon work supported by the National Science Foundation under Grant No. 2013234.  Any opinions, findings, and conclusions or recommendations expressed in this material are those of the author(s) and do not necessarily reflect the views of the National Science Foundation.