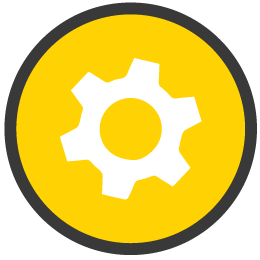 Idaho has a problem. We aren't providing enough education and training to produce a STEM-ready workforce to fill the jobs of today and tomorrow in Idaho and it affects everyone. We have a solution and you can be part of it.
In July 2015, the legislature created the Idaho STEM Action Center (AC) to meet this need. Using the legislatively provided $2,000,000 and in-kind donations and a small amount of donations,  204,000 Idaho students and 4,800 educators participated last year in a STEM AC provided or supported program. That divides out to only $9.57 per person. Do that math. That's incredible.
But what if we could reach more educators, students and communities? In order to plus up efforts, the STEM AC wants to add individuals and industry supporters and partners. On September 18, 2017, the Idaho STEM Action Center Foundation was created to raise awareness and funding of STEM AC efforts. This public charity is securing 501(c)(3) status.
Governor C.L. "Butch" Otter was instrumental to the creating of the STEM AC and sees the Foundation as "critical to gaining community and industry buy-in for more comprehensively building STEM into our K-through-Career Education system." Maureen O'Toole, the Foundation's founder, agrees, "The Foundation will multiply the STEM AC's ability to provide innovative, life-shaping education by including the financial support of individuals and organizations."
You + Idaho STEM Action Center Foundation = Solution
It all adds up. The Foundation wants you in the equation.
To learn more, contact Maureen O'Toole at foundation@STEM.idaho.gov, (208) 332-1723