What Makes A Great Science Teacher?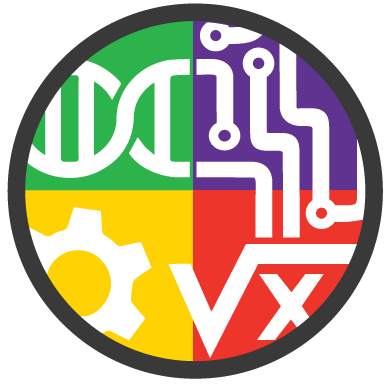 **Written by Jason George | Featured in November-December 2016 issue of Education Matters
Jason George is a teacher at Vision Charter School in Caldwell, Idaho. He has been recognized as one of Idaho's top secondary science educators.
After recently winning the Presidential Award for Excellence in Mathematics and Science Teaching, I was asked what makes a great science teacher. Wow, what a question! Not sure I can sum it all up in one article because there is so much that goes into being a great teacher.
First and foremost, I should start by saying that great science teachers are keenly aware that they don't know everything, and research on teaching and learning is constantly yielding vast amounts of data that should cause us to reflect daily upon our teaching practices.
Great science teachers—and all great teachers for that matter—are willing to grow as professionals and try new things. Parents, administrators, and education stakeholders shouldn't worry too much about the teacher who makes a mistake because they are willing to step outside of their comfort zone and push their students. In fact, this should be encouraged!
We should, however, worry about the teacher who claims to have it all figured out and is unwilling to change their teaching pedagogy regardless of what the research says about the way students learn. These teachers don't want to rock the boat, are satisfied with the status quo, and go about their business as usual.
We are dealing with a generation of students who are facing this rapidly changing world and that change dictates that we remain flexible and open to new and even uncomfortable ideas. Great science teachers understand this and that is why they are beginning to focus less on content and instead focus on how to develop critically thinking students who understand the scientific process, which is an invaluable decision-making tool.
Our students today have to listen to a cascade of voices and opinions via family, friends, and social media. It is wise then for great science educators to teach them how to evaluate these voices and opinions and to help students make claims based on the weight of evidence before arriving at a decision. This is not just a scientific skill; it is a life skill.
Great teachers want their students to wait to make a claim until they have had a chance to analyze the data and the patterns within that data. Great teachers want their students to understand that there might be multiple ways they can test and solve difficult problems. Great teachers want their students to evaluate the differing perspectives brought forth by a wide variety of stakeholders and make sure that their decisions are based on broad scientific consensus and not public opinion or past cultural norms.
Here's what great science teachers are:
In order to develop these problem-solving skills, great science teachers are not going to give students problems that have a predetermined pathway and a single answer already in mind.
Great science teachers are not going to dismiss creativity and ingenuity in favor of cookie-cutter labs that only measure the student's ability to follow directions rather than their ability to design unique ways to test problems.
Great science teachers are not opposed to progress; they are opposed to blind progress that results from narrow-minded thinking.
Great science teachers are not opposed to hands-on learning; they are opposed to activities that are simply fun or entertaining but don't really result in any sort of conceptual understanding or change.
Great science teachers look to identify student misconceptions and help them think about previously held understandings concerning the way the natural world operates.
Great science teachers are always conscious of a student's zone of proximal development and seek to push their students out of their comfort zone so that real learning can take place. We don't grow unless we are uncomfortable.
Great science teachers seek to have their students develop models (no, a model is not something that can be eaten later) to test and understand new phenomenon.
Great science teachers ask more questions that lead to more questions and refuse to just give out answers and teacher-centered directions.
Great science teachers don't place a worksheet in front of students and call it "science".
Great science teachers are coaches, facilitators, mentors, and leaders of student-led discussion and student-generated research.
Great science teachers ask why and how questions constantly.
Great science teachers lead students to develop claims, evidence, and
reasoning to support their position.
Great science teachers invite students to argue with their peers, be critical of information, and don't shy away from controversial topics for the sake of politics.
Great science teachers make real world connections for students, and invite them to pursue careers that will solve the difficult problems we face.
Great science teachers encourage their students to fail so that they can eventually come to a solution.
Great science teachers are many things, but they are definitely not stagnant. I love what I do, I hope that I can continue to pursue the excellence demanded by this profession. I strongly believe that students need great science teachers more than ever.
We have huge problems when it comes to complex issues such as climate change, global health issues, energy, infrastructure, and cyber security.
As a society, we need creative students who are willing to move outside the box that might have been constructed for them and pursue solutions that were never even imagined prior to their generation.
I am proud to inspire these students and I hope that a new generation of STEM teachers will rise up and take the torch so that we can continue to hope for a better future.