January 2021 STEM Giveaway
Deadline to Enter: January 31, 2021
Winners Announced: First week of February 2021 via Facebook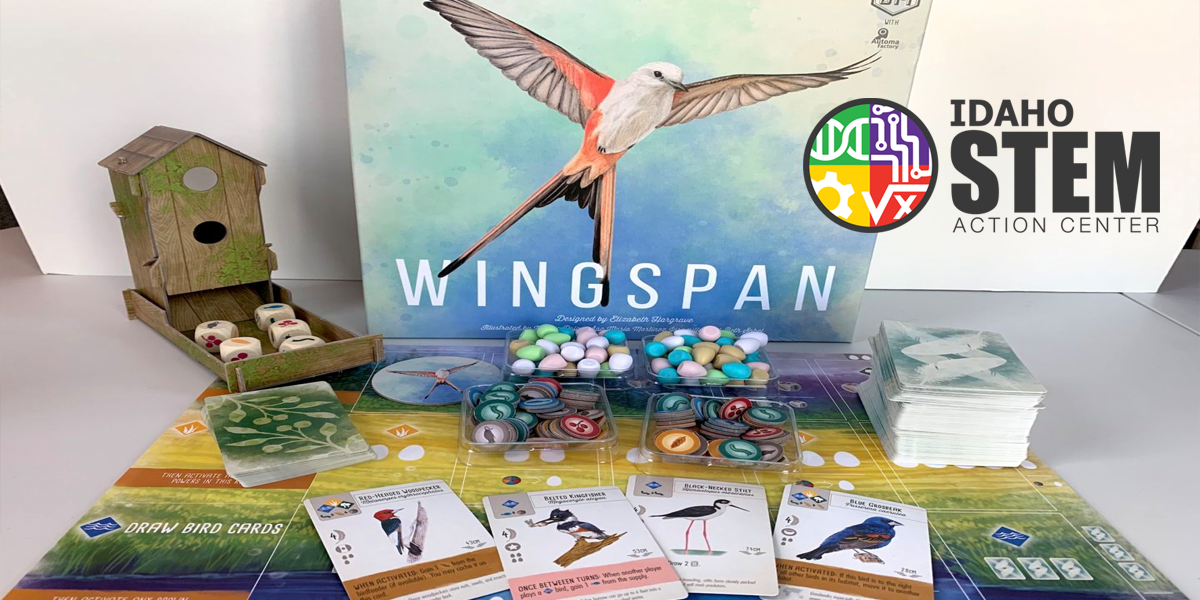 Celebrate National Bird Day on January 5 and enter this month's giveaway by submitting photos/videos and facts about your favorite birds!
One lucky entry will win a Wingspan board game! Wingspan is a board game for 1 to 5 players designed by Elizabeth Hargrave and published by Stonemaier Games in 2019. Wingspan is a card-driven, medium-weight, engine-building board game in which players compete to attract birds to their wildlife reserves.
Wingspan has been strongly praised for its artwork, its accurate portrayal of its bird habitats, and its gameplay, winning the 2019 Kennerspiel des Jahres for best connoisseur game of the year.
In Wingspan players assign birds, which are represented by 170 individually illustrated cards, to forest, grassland, and wetland habitats. Over the course of four rounds, players put birds in the three different habitats, which are represented by rows on each player's board with space for five birds each.
Players can take a limited number of four types of action each round: drawing new birds, placing birds from their hand into their habitat, collecting food, and laying eggs, which have to be spent in order to play the birds. The strength of each action depends on how many cards are already in that habitat, and additional bonus actions are activated by the birds which are already in the habitat which represents that action.
In addition to putting birds into their habitats, players score points for objectives achieved during each round and throughout the whole game, eggs accumulated, and food and cards stored on other cards, which represent food collection and predation by a player's birds.