SEPTEMBER 2018 STEM GIVEAWAY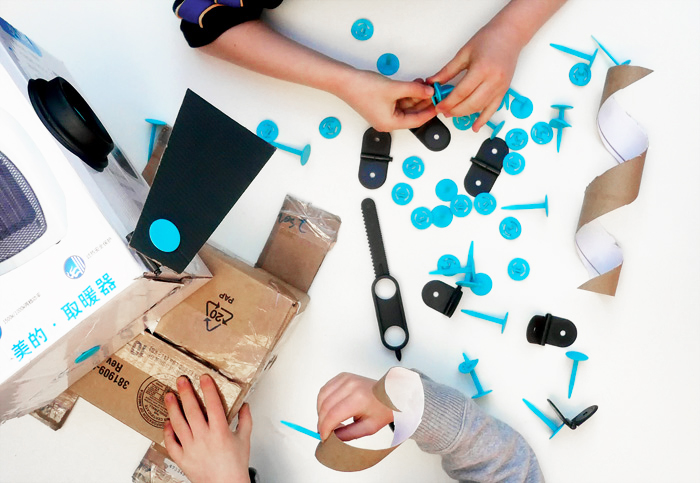 MAKEDO CARDBOARD CONSTRUCTION KITS
Deadline to Enter: September 30, 2018
Winners Announced: First week of October 2018 via Facebook
The Idaho STEM Action Center is offering two MakeDo Cardboard Construction kits to one lucky Idaho educator in September!
MakeDo Cardboard Construction Kits
MakeDo Cardboard Construction Kits are a reusable and fun way to construct items using cardboard. Children of all ages learn by doing- and let their imaginations flourish! Learn more at make.do
Caine's Arcade & Global Cardboard Challenge
Inspired by the short film, "Caine's Arcade," the Global Cardboard Challenge is an annual event presented by the Imagination Foundation to celebrate child creativity and the role communities can play in fostering it.
On October 6, 2018, communities come together to play in the Global Cardboard Challenge! Learn more at www.globalcardboardchallenge.com