Idaho Young Inventors Shine at National Invention Convention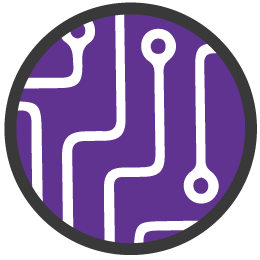 By Beth Brubaker
Young inventors from Idaho won six major awards at the National Invention Convention in Washington, DC., May 20-21.  The event was hosted by the US Patent Office and Trademark Office. Over 240 young inventors in grades 3-12 from 21 states participated in the first National Invention Convention, created by the STEMie Coalition.  Sponsors included Microsoft, United Technologies, Stanley Tools, and the Lemelson Foundation.  One third of the 18 Idaho attendees placed at this auspicious event, which was a superb showing for Idaho.
The Idaho winners were:
Corrine Pixton, a 4th grader from Boise, Idaho, won two awards for her "Mow Safe" invention:  Second Place for all Fourth Grade inventions and the Government/Safety Award sponsored by the Washington Home Land Security Roundtable.
Joshua McKenna, a 6th grader from Rathdrum, Idaho, won the prestigious "Best Poster" display award for his "Porta Potty Survival Kit" invention.  This clever display was in the shape of a porta potty mounted on a turntable, so that all sides containing information about his invention could be viewed easily.
Evelyn Hollis, a 5th grader from Meridian, Idaho, won the Community and Societal Benefits Award for her invention "The Learning Pod", which would help the homeless gain educational skills.  The Community Award was sponsored by the Lemelson Foundation.
Zachary Linford, a 3rd grader from Coeur d' Alene, Idaho, won the Environmental Award for his invention "The Hawksbill Hatchling Helper", which is designed to assist endangered baby turtles to find their way to the ocean.
Pragathi Durga Rajarajan, a 6th grader from Boise, Idaho, earned the highly-coveted Jules Verne Award for her "Tornado Catcher" invention, which would cause tornadoes to dissipate.  The Jules Verne award is for highly theoretical and futuristic invention ideas.
ABOUT INVENT IDAHO:
Young inventors in grades 1-12 are inspired and recognized for their innovations through the Invent Idaho student invention program, an annual event which includes three Regional qualifying invention competitions and the Invent Idaho State Finals.  Inventors' projects are judged and awarded in grade level divisions as well as five categories:  Working Models, Non-Working Models, Adaptations, Gadgets and Games, and the Jules Verne Category.  Winners at each Regional competition progress to the Invent Idaho State Finals, held at the University of Idaho in Moscow.  Best of Show and Best of Category winners receive Science kit awards, as well as an invitation to "pitch" their invention at the University of Idaho's Engineering EXPO.  In addition, top inventors were invited to the first National Invention Convention in Washington, DC.  For further information about how to participate or become a sponsor, visit www.inventidaho.com.