Idaho STEM EcosySTEM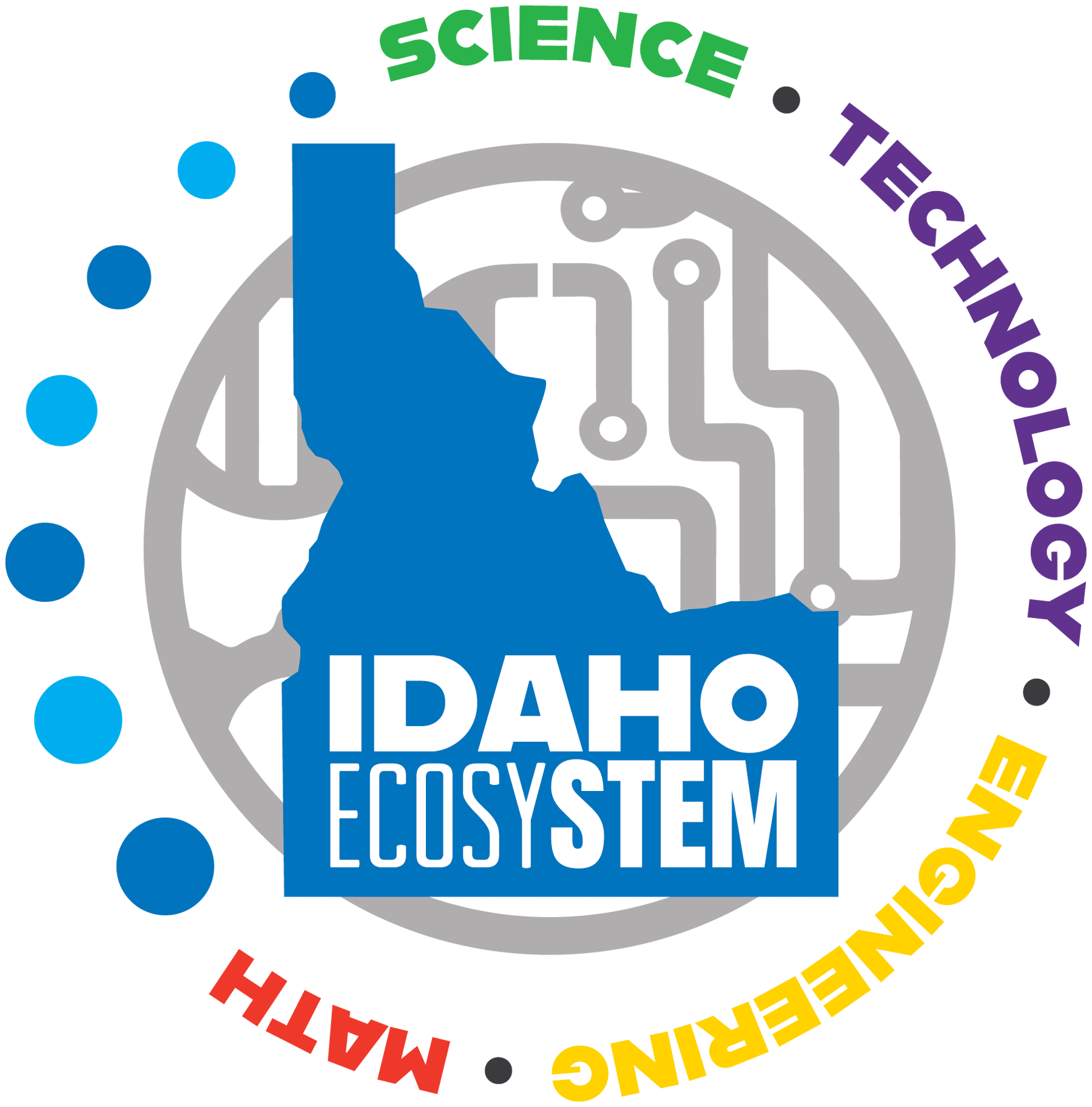 Idahoans in every part of the state have access to brighter futures when communities work together and share resources to communicate the value of local STEM education, experiences, and careers. Enter the Idaho STEM Ecosystem! We are a network of collaborators committed to leveraging shared resources that effectively raise awareness of STEM opportunities and connect all Idahoans to STEM pathways in their community.
The Idaho STEM Ecosystem (EcosySTEM) includes a group of engaged partners from PreK-12 and higher education, out-of-school education, industry, nonprofits, state and local government agencies, and the legislature.
The EcosySTEM fosters the integration of STEM experiences for Idahoans, creating problem-solvers and critical thinkers who will sustain and lead our economy.
The EcosySTEM members are dedicated to:
Building awareness of and ensuring access to STEM education opportunities and STEM careers.
Aligning STEM education with Idaho workforce needs of today and tomorrow.
Creating successful metrics for STEM education and programming.
Building STEM momentum within the state and nationally.
Four strategic working groups meet monthly to further the EcosySTEM's goals and mission. Idaho STEM Action Center, under the Executive Office of the Governor, serves as the backbone organization. There are three regional hubs that support local needs and leverage local resources. These hubs are:
The EcosySTEM is a member of the STEM Learning Ecosystem Community of Practice (SLECoP) , joining 100 other STEM ecosystems from across the country and the world. As a member of SLECoP, Idaho is part of a group that shares strategies and resources with each other for creating and building STEM workforce pathways, training STEM teachers, and building the type of infrastructure that will allow for diverse partners to work together for shared goals and needs.
More information on STEM ecosystems:
Get Involved!
The EcosySTEM is always looking for partner organizations, agencies, businesses, and industry leaders to engage and assist with the work! Interested in learning more or bringing your business/organization on board? Contact Erica Compton.
SAVE THE DATE!
2023 Spring Convening
Dates: March 30-31, 2023
Location: Fort Hall, Idaho
Shoshone-Bannock Casino Hotel
---
Next Ecosystem Webinar
Idaho EcosySTEM Strategic Action Plan Webinar
Date: October 7, 2022
Time: 12pm – 1pm MDT
Join this call on Oct. 7th at noon MT/11 am PT to learn more about the Idaho EcosySTEM strategic action plan and implementation planning. Spark! Strategic Solutions will lead the presentation.
Spark! Strategic Solutions (Spark!) partnered with the Idaho EcosySTEM from May – August 2022 to co-create the strategic action plan. From September 2022 – February 2023, Spark! will support implementation planning to execute the strategic action plan.
BENEFITS for your organization by joining the Idaho STEM Ecosystem:
Network and connect with partners invested in STEM education from across the state.
Develop Idaho's STEM workforce to ensure a prosperous future and economy.
Be recognized as a leader in STEM for Idaho.
EcosySTEM partners have already started to engage in collective work to strengthen Idaho STEM from cradle to career!  Making a commitment statement shows your organizations support the collective work of the EcosySTEM.
Submit your commitment statement to Erica Compton.
If you are struggling to find the right words to form your commitment statement, these resources might help. The first is a google doc that provides a word template and sample statements which can be found here: Commitment Examples. The other is called Commitment Wizard, which is offered by CSforALL. With this tool you simply answer a short series of questions, and it generates a commitment statement for you!
EcosySTEM Working Groups, Directory, Branding
Interested in joining a working group? Please reach out to the committee lead.
Opportunities and Access, Co-Leads: Erica Compton and Karen Baker
The goal of this group is to identify practices and systems that contribute to sustaining barriers and biases for underserved and disenfranchised populations.
Communication and Public Awareness, Lead Contact: Crispin Gravatt
Focused on three areas during our meeting: how to join; how to engage with the other working groups; and how to highlight partners.
Career Pathways and Exposure, Lead Contacts: Chet Andes and John McFarlane
The goal for this group is to further develop clear STEM career pathways for Idaho's youth and to expose them to those pathways.
Educator Preparation, Training, and Support, Lead Contact: Jennifer Redford
The goal of this group is to find new and better ways to prepare and support PreK-20 educators in STEM education. We are a diverse group, with individuals from formal and informal learning, school administration, higher education, after school programs and out-of-school organizations, curriculum developers, state agencies, and industry.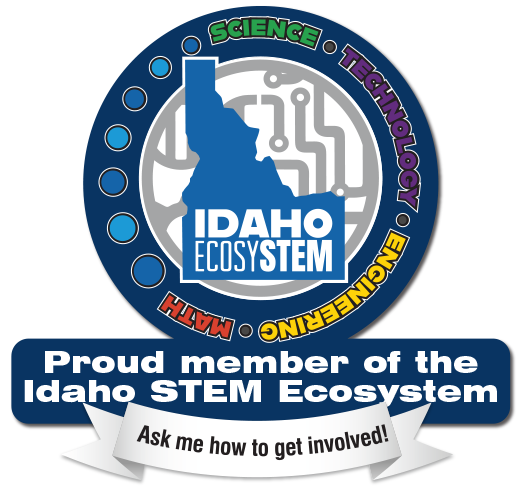 Right click on images to save in PNG and JPG format or download the zipped files below.  Logo zipped files include a stylesheet in pdf format.