Idaho STEM EcosySTEM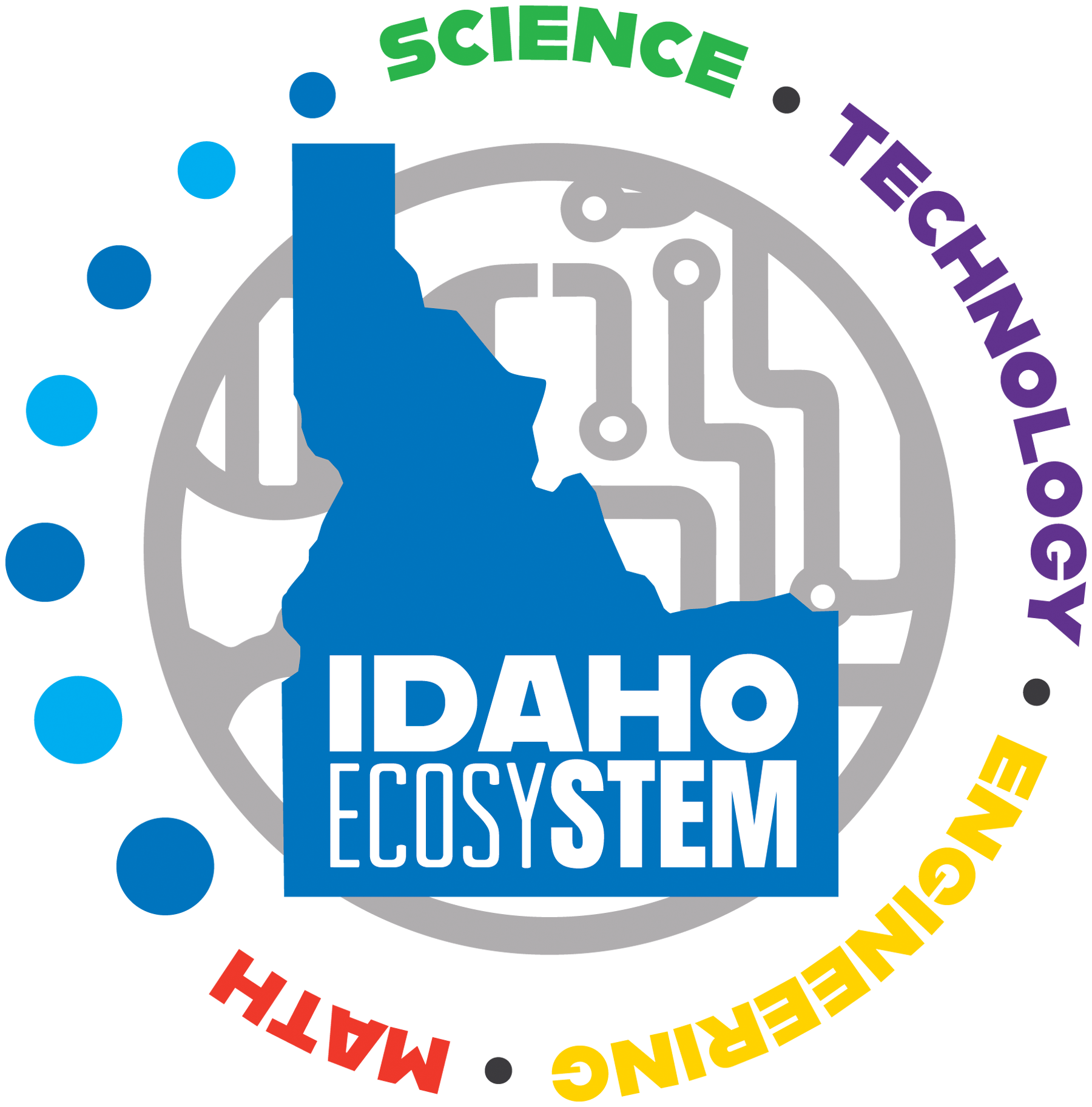 The Idaho Ecosystem includes a nascent group of engaged partners from PreK-12 and higher education, out-of-school educators, industry partners, state agencies, legislators, and the Governor's office each dedicated to:
Ensuring equitable access to STEM;
Building awareness of and access to STEM education opportunities and STEM careers;
Aligning STEM education with Idaho workforce needs of today and tomorrow;
Creating successful metrics for STEM education and programming; and
Building STEM momentum within the state and nationally.
Idaho applied to and was officially accepted as a member of the STEM Learning Ecosystem Community of Practice (SLECoP) in 2019, joining with 88 other STEM ecosystems from across the country and the world. The Idaho STEM Action Center, with a mission of addressing talent shortages and creating a stronger Idaho with STEM learning opportunities for all, coordinated Idaho's application process which included 11 other partner organizations.
Now, as a member of SLECoP, Idaho is part of a group that shares strategies and resources with each other for creating and building a STEM workforce pipeline, training STEM teachers, and building the type of infrastructure that will allow for diverse stakeholders to work together for shared goals and needs.
The Idaho STEM Ecosystem is a network of STEM education leaders and supporters striving for a STEM-literate Idaho. Our active community of partners includes government agencies, non-profits, PreK-12 and higher education institutions, out-of-school organizations, and representatives from business and industry. Idaho STEM Action Center, under the Executive Office of the Governor, serves as the backbone organization and works with partners statewide to advance STEM education and workforce development.
More information on STEM Learning Ecosystems Community of Practice and other STEM ecosystems;
BENEFITS!
By joining the Idaho STEM Ecosystem, your organization can:
Network with stakeholders from across the state
Connect with current and new partners to support STEM programs
Be recognized as a leader in STEM for Idaho
Develop the Idaho STEM workforce of today and tomorrow
Shape Idaho's future
Get Involved!
The newly formed EcosySTEM is looking for partner organizations, agencies, businesses, and industry leaders to engage and assist with the work! Interested in learning more or bringing your business/organization on board? Contact Erica Compton.
If you are struggling to find the right words to form your commitment statement, these resources might help. The first is a google doc that provides a word template and sample statements which can be found here: Commitment Examples. The other is called Commitment Wizard, which is offered by CSforALL. With this tool you simply answer a short series of questions and it generates a commitment statement for you!
October 30, 2020 Invitation to attend Convening
Idaho EcosySTEM Convening Documents
Presentations for ALL Regions
September 17, 2020
September 18, 2020 
September 17, 2020
September 18, 2020
September 17, 2020
September 18, 2020
September 17, 2020
September 18, 2020
The following founding partners will help guide the creation of the Idaho STEM Ecosystem:
Career & Technical Education, Justin Touchstone, Senior Program Quality Manager
State Dept of Education, Shannon Cates, Science Coordinator
Idaho Out-of-School Network, Anna Almerico, Director
Idaho Commission for Libraries, Stephanie Bailey-White, State Librarian
Discovery Center of Idaho, Eric Miller, Executive Director
Micron Foundation, Laurie Anderson, Manager K-12 Programs
Idaho National Laboratory, Jennifer Jackson, K-12 STEM Program Manager
University of Idaho, Melinda Davis, Director of STEM Education
Boise State University-Institute for STEM and Diversity, Donna Llewellyn, Executive Director
Idaho Diversity Network (EPSCoR), Sarah Penny, Idaho NSF Program Manager
Galileo STEM Academy, Rob Lamb, Principal
EcosySTEM launch convening began with a Design Studio on January 16, 2020 at Boise State University.
Idaho EcosySTEM Launch Partner

Download Logos for Print and Web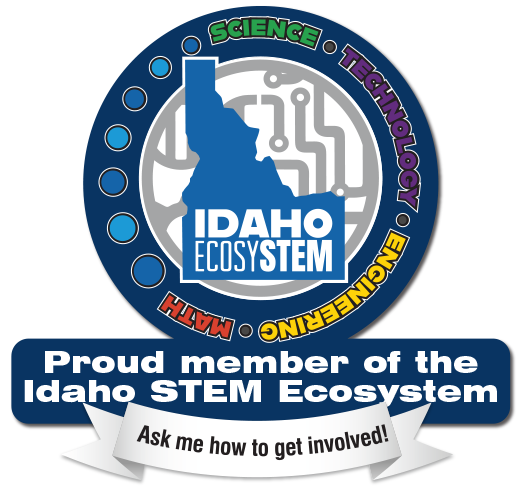 Right click on images to save in PNG and JPG format or download the zipped files below.  Logo zipped files include a stylesheet in pdf format.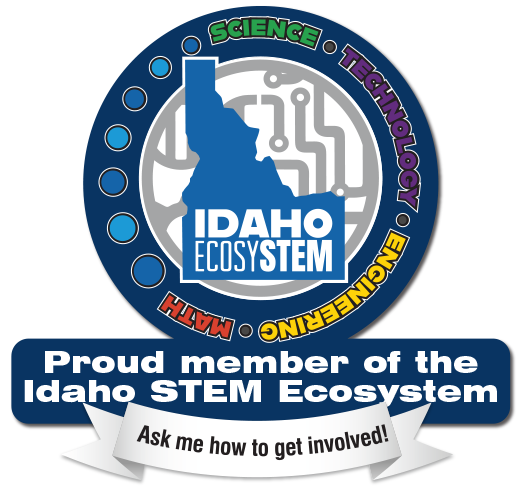 <-- Download Logos