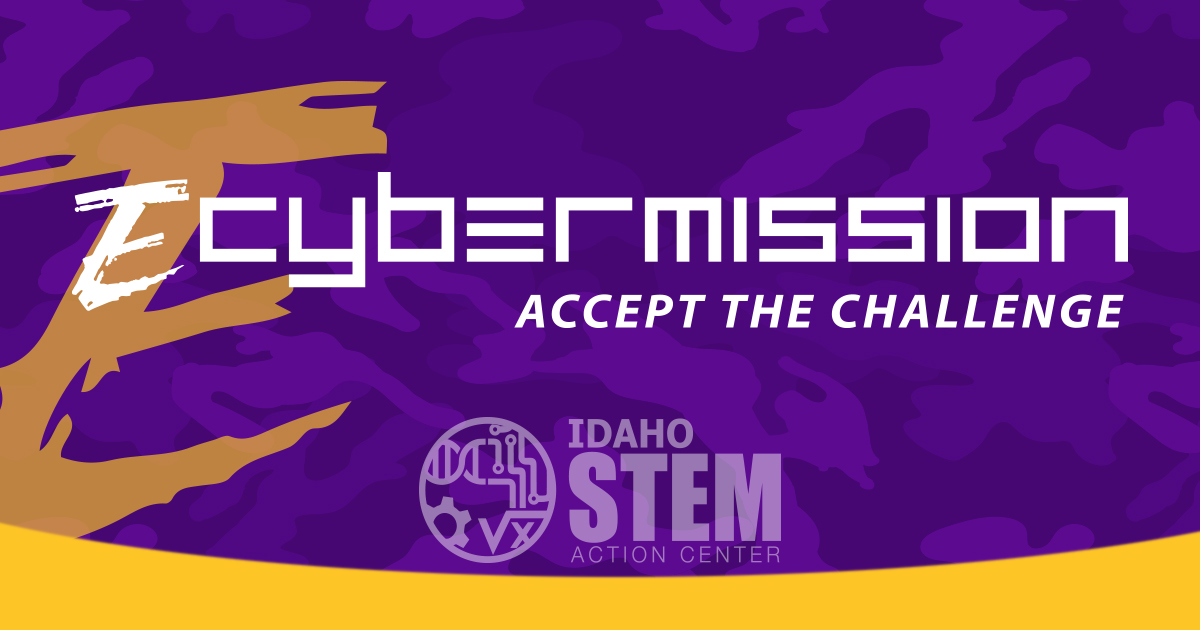 eCYBERMISSION


eCYBERMISSION is a web-based science, technology, engineering, and mathematics (STEM) competition for students in grades six through nine. Students are challenged to explore how STEM works in their world while working as a team to solve problems in their community. eCYBERMISSION also focuses on building scientific inquiry and engineering design process skills.
Educators can advise teams of 2-4 students in their chosen fields, and the teams submit their portfolios online for the state competition by March 2, 2022. eCYBERMISSION will judge the projects, and the top three qualifying teams per grade level will be state winners. The regional finalists will be determined by overall score from Virtual Judging; the top three scorers in each region in each grade will move on to the virtual regional competition in April 2022 for a chance at a spot at National Judging & Educational Event (NJ&EE) in late June-early July 2022. Student prizes are awarded at the state, regional, and national levels by grade level.
Idaho STEM Action Center will award the public formal and informal educators advising the winning state teams that place 1st, 2nd, or 3rd with monetary awards (1st place – $1,000, 2nd place – $500, 3rd place – $250). Monetary awards will be administered through their school or organization for STEM supplies in their teaching environment to sustain the eCYBERMISSION program.
Deadlines:
Teams must be registered (and students assigned) by January 26, 2022 at 11:59 PM ET.
Mission Folders must be submitted by March 2nd, 2022, at 11:59 p.m. ET
Virtual Judging takes place March 16-30, 2022
Regional Judging period takes place April 25-29, 2022
Regional and State Winners will be notified by mid-May.
The National Judging & Educational Event (NJ&EE) will be held June 20-24, 2022 in the Washington, D.C. metro area. NJ&EE is a week of educational activities and national judging.
Student Awards
State Awards:
1st Place State Winners – $1,000 U.S. Series EE Savings Bond at maturity per student
2nd Place Statae Winners – $500 U.S. Series EE Savings Bond at maturity per student
Honorable Mention Awards – Award Certificate
Regional Awards:
All Regional Finalists – additional $1,000 U.S. Series EE Savings Bond at maturity per student
1st Place Regional Winners – additional $2,000 U.S. Series EE Savings Bond at maturity per student and an all-expenses paid trip to the Washington, DC metropolitan Area to compete for the 1st Place National Award
National Awards:
First-Place National Winners – additional $6,000 U.S. Series EE Savings Bond at maturity per student