Amazon Web Services (AWS) Cloud Computing
In collaboration with Amazon Web Services (AWS) Cloud Computing, the Idaho STEM Action Center is increasing access to cloud-computing education in public high schools and post-secondary institutions across the state. Idaho schools now have the opportunity to implement AWS Academy to integrate cloud-computing education into Idaho classrooms. Educators can start taking free training in Summer 2021 and will get support to pursue certification for free during the first phase of this program through August 2022.
AWS education programs prepare diverse learners for in-demand, entry-level cloud roles in Idaho and around the world. With hands-on experience in the AWS Cloud, graduates have the skills and knowledge they need to add value on the job.
Idaho businesses are looking to hire people with cloud-computing skills, including: St. Luke's, Micron, Simplot, Kount, Intuit, In Time Tec, Asante Cloud, VYNYL, and many more.
STATUS: OPEN
Eligibility:
Educators at public institutions
US and Idaho Cloud Computing at a Glance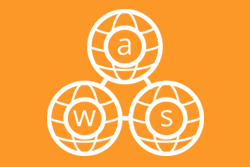 Cloud Vacancies
5,361,824 unique cloud-related vacancies posted in the US alone in 2020
EMSI 2020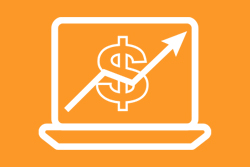 Top 10
Highest paying certifications
(AWS Certifications)

Global Knowledge, 2019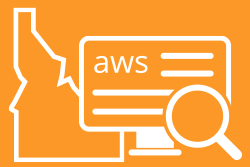 16,846
Unique job postings in Idaho requiring cloud computing skills

EMSI, 2021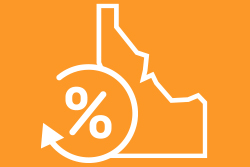 12.78%
Percent of unique job postings in Idaho requiring cloud computing skills request AWS skills
EMSI, 2021
PROGRAMS
Cloud computing can open the door to an exciting career in technology or business. As cloud technology powers innovation across industries and sectors, cloud skills are in high demand. With AWS certifications, students and job seekers gain technical expertise in cloud development and learn how to apply machine learning and artificial intelligence to solve business problems. Through these AWS certifications, individuals may explore cloud computing career paths, and find job and internship opportunities at Idaho and global organizations building on AWS.
AWS programs bridge the gap between industry and education. These no-cost, ready-to-teach cloud computing curricula for Idaho educational institutions not only prepare educators for the certification exam, they also allow them to prepare their students to pursue industry-recognized certifications and in-demand cloud jobs.
AWS Academy helps educators stay at the forefront of AWS Cloud innovation so they can equip students with the skills they need to get hired in one of the fastest-growing industries. With free training and support from AWS, educators at member institutions can earn AWS Certification and access no-cost project environments for virtual, blended, or in-person learning. This program provides educators an online, self-paced cloud learning resources. Get introduced to the cloud computing technologies that drive innovation in fields such as artificial intelligence, voice and facial recognition, gaming, medicine, and much more.
AWS Cloud Foundations course can be taught at both public secondary and post-secondary institutions. Educators, if you would like to teach AWS Cloud Foundations course to your students, register your institution below.
Once the program is implemented and high school students take the AWS Cloud Foundations course from an affiliated educator, students are eligible to take the AWS Certified Cloud Practitioner Exam at a discounted cost.
Taking the AWS Cloud Foundations course before any advanced AWS course is highly encouraged to help prepare students for more advanced cloud certification exams that will be offered at participating colleges and universities across Idaho.
In addition to the AWS Cloud Foundation course, post-secondary educators will also be able to teach AWS Advance courses including Cloud Developing, Could Architecting, and/or Cloud Operations. Educators will earn an AWS Certification prior to teaching the AWS course to their students. Once students take that course from an AWS Academy-certified educator, they are eligible to take the AWS Certification Exam at a discounted cost.
AWS will work with your educational institution to ensure eligibility to participate. If your institution is interested in applying to AWS Academy below, click the link below. Courses may be taught as credit or non-credit classes.
SECONDARY INSTITUTION APPLY TO JOIN AWS ACADEMY