FIRST® Robotics Competition
ROOKIE TEAM REGISTRATION GRANT made possible through the FIRST® STEM Equity Grant
Opportunity Goals and Objectives:  The goal of this opportunity is to recruit and establish 5 new rookie teams in rural communities for the FIRST Idaho Regional FRC Competition for the 2021 season.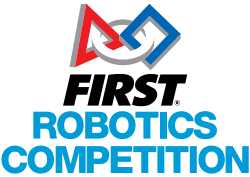 Brief Description:  The Ultimate Sport for the Mind!
Under strict rules and limited time and resources, teams of high school students (ages 14-18) are challenged to build industrial-size robots to play a difficult field game in alliance with other teams, while also fundraising to meet their goals, designing a team "brand," and advancing respect and appreciation for STEM within the local community.  These students work closely with volunteer professional mentors and educators who lend their time and talents to guide each team and learn skills necessary to build a robot to compete within the game theme each season.  Skills include, but are not limited to, programming, electrical, mechanical, scouting and strategy, business development and fundraising, public relations, and community involvement, as well as learning to work well with others.  It's as close to real-world engineering as a student can get. Each season ends with an exciting FIRST Championship in Houston, Texas in April. 
FIRST (For Inspiration and Recognition of Science and Technology) was founded in 1989 by Inventor Dean Kamen to inspire young people's interest and participation in science and technology. Based in Manchester, NH, the 501(c)(3) not-for-profit public charity designs accessible, innovative programs that motivate young people to pursue education and career opportunities in science, technology, engineering, and math, while building self-confidence, knowledge, and life skills.
This year is a GREAT year to start a robotics team under the FIRST® program! 
More information about our Regional event and the FIRST programs can be found at www.idahofrcregional.org or https://www.firstinspires.org/robotics/frc.
"We're not using kids to build robots.  We're using robots to build kids."  Dean Kamen, inventor and creator of FIRST (For Inspiration and Recognition of Science and Technology)
If you are interested in creating a team, have someone you'd like us to contact, or suggestions please contact Lisa Lalliss-Skogsberg, Regional Director FIRST Idaho at (208) 884-1889 or email at lisa_lalliss_skogsberg@msn.com.
STATUS: Closed
FIRST® Idaho Regional FRC Competition:
Late March 2021
Funding Schedule:
Open: August 1, 2020
Close: September 25, 2020
Award date: October 15, 2020
Program Manager:
Angela Hemingway
Max Funding per Award: 
Up to $6,000 per team FIRST 2021 season registration
$1,500 coaches' stipend payable after competition in April ($1,000 lead mentor, $500 assistant mentor)
Up to $1,500 travel (travel, housing, food) for the Idaho Regional FRC Competition
$5,000 registration for one Idaho team as the Idaho Regional All-Star Rookie Award to Houston Championships in April
Anticipated # of Awards:
5 teams in Idaho
Program Partners:
FIRST®
FIRST® Idaho Regional Robotics, Inc.
FIRST® Idaho Regional FRC Competition