Camp & Out-of-School Program Grant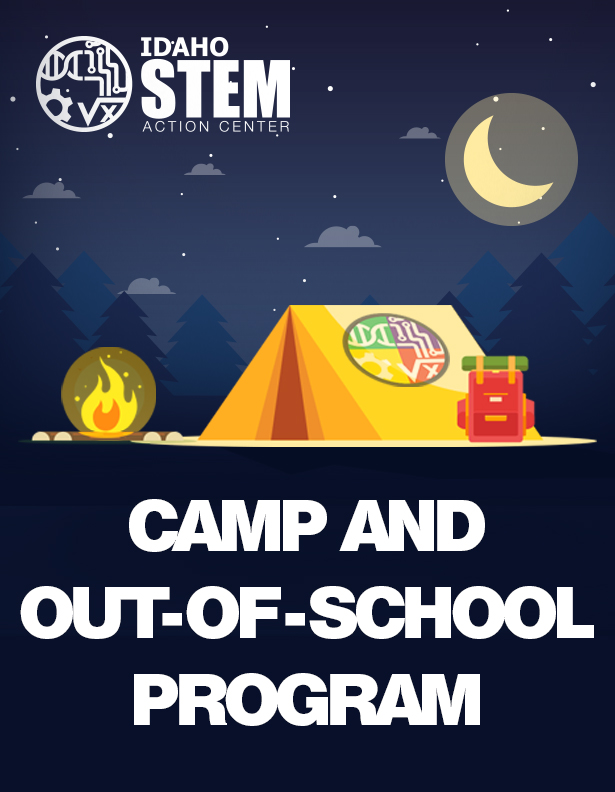 Opportunity Goals and Objectives
The goal of the Camp & Out-of-School Grant is to provide high-quality STEM learning experiences outside of traditional classroom time to encourage sustained participation in and engagement with tangible STEM/21st-Century skills and proficiencies, as well as building local communities of learning for STEM.
Brief Description
Camp & Out-of-School Grants are available for current Idaho educational programs (schools, libraries, afterschool/nonprofit educational programs, workforce development training centers, etc.). This opportunity aims to improve learner understanding and experiences in the subjects of computer science, coding and STEM (science, technology, engineering and math) in Idaho. Priority is given to camps serving underrepresented populations in STEM.
Eligibility: Publicly funded educational organizations such as schools, libraries, after-school educational programs, educational nonprofits/community centers.
Note:
If your program was funded in the prior year but was postponed due to COVID-19, you will not be eligible for additional funding for this grant period.
To apply, the program must fall within January 1, 2021-October 31, 2021. Final reports due November 15, 2021. If your program falls outside this time frame, please apply to the next round of this annual grant period.
STATUS: Closed
Schedule
Open: September 1, 2020
Close: December 15, 2020
Award date: January 15, 2021
Program Manager: Finia Dinh
Number of awards: 10
Max Funding per Grant: Up to $6,000