Summer Externships for Classroom Teachers
The STEM Action Center, in partnership with the Workforce Development Council, is providing K-12 classroom teachers and college and career advisors the opportunity to extern with local businesses over the summer. This pilot program will place selected externs with companies related to their area of certification and require them to complete 200 hours of on-site, experiential learning. The hours must be completed between June 1, 2019, and August 31, 2019 (days/times to be determined by the teacher and the employer). Externs will earn $5,000.00 and also professional development credit, if they so choose. The goal of the program is to give classroom teachers and college and career counselors the opportunity to expand their skill set so that they can better prepare students for life beyond high school.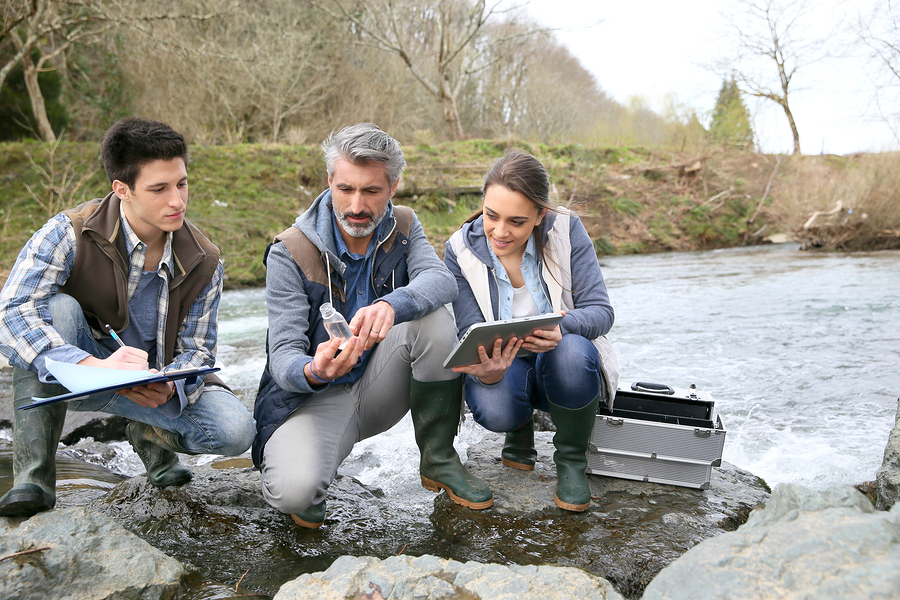 Contact Information

Matthew Thomsen
Business Partnership Manager
Phone: 208.488.7562
Email Matthew Thomsen
Idaho Workforce Development Council
https://wdc.idaho.gov/

John McFarlane
Externship Program Coordinator
Phone: 208-231-1466
Email John McFarlane
Idaho STEM Action Center
Interested in Hosting an Extern for Summer 2020?
June 2019 Entries
Happy Hat Travels to the STEM Action Center!
When your school orders a lot of iPad cases the company sends you a gift of Happy Hats. At least that's what our school calls them and each summer the staff take their hats on their adventures and then submit pictures to our principal for a fun slideshow to start the year. I'm am thrilled to say that my hat and I have traveled to the STEM Action Center and am truly loving the chance to see how they support all of us in our STEM efforts. From helping to input companies for potential outreach to researching for grants and sitting in on fiscal planning it has all been an eye opener and made me even more grateful for the support and opportunities Idahoans around the state receive from their work.
- Lynnea Shafter
---
Wait... Is This the First Day of School?
The first day of school -- personalized name badges, ice-breakers, personality tests, and maybe even some nervous sweating. I occasionally have students complain on that first day, "But we won't do any of this outside of school, Mrs. McGrady," but in fact, my orientation with Saint Alphonsus encompassed all those 'first day' activities and more. My new colleagues decorated my desk with streamers and a personalized welcome. The first hour of orientation was breaking the ice with my table-mates. We completed a "REAL People" personality test followed by a four-corners debrief. Everything I have ever known about the first day of school came true at Saint Alphonsus -- even the nervous sweating.
- Lainey McGrady
---
Who's your Data?
A little over a week ago I started my externship with Western States Equipment Co., aka Wseco, aka the giant CAT dealership off of I84 in Meridian. I am working with the business insight team to build visualizations and apps to help the company drive towards their vision of making all decisions "data driven". Although the team had some initial questions, ("What even is an externship?"), they quickly got on board, as they have seen first hand how hard it is to hire software developers in Idaho. It is very exciting to imagine my students someday filling an opening like the one that this team currently has.
As with any new job I have ever had, it has been both challenging and exciting to learn new software, skills, team processes, and of course, all of the new acronyms. So far, I have put together reports using power bi and am working through creating an app using powerapps. I look forward to the projects I will work on in the next few weeks, and thinking through how I can bring the lessons learned back to the classroom!
- Maggie Chapman
---
Chemistry Lesson at Micron...
The first week of my summer externship at Micron included participation in the summer "Chip Camp".  Each summer, groups of middle school students spend three days exploring various aspects of the semiconductor industry.  I was able to accompany a group of 25 students as they built rockets, sharpened their coding skills using EV3 robots and Raspberry Pi's, and toured the Micron facility.  Both the students and myself were fascinated by the process used to perform a silver "deposition".  In this activity, we coated the inside of a glass vial with silver.
- Brian Marinelli